Father praises soldier killed in Niger ambush: 'He'd do the same thing 10 times in a row'
The father of Staff Sgt. Dustin Wright said he was proud of his son's actions.
The father of one of the soldier's killed last year in Niger was critical of the U.S. Army's "attention to detail at all levels of command" one day after the government released its report into the incident which resulted in the death of four soldiers.
Arnold Wright, the father of Staff Sgt. Dustin Wright, spoke to Savannah, Georgia, ABC affiliate WJCL on Friday.
"I'm proud of the way he reacted," Arnold Wright said. "I hate that I lost my son."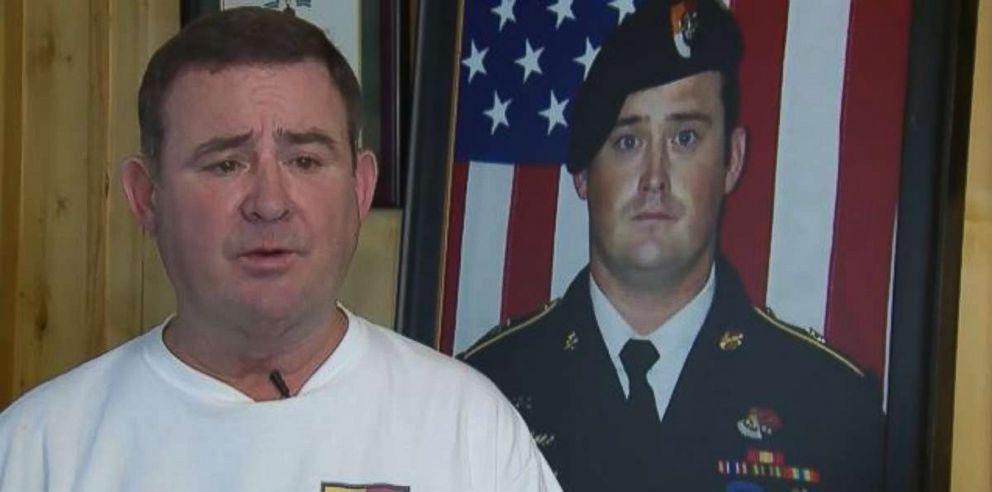 An exhaustive U.S. military investigation into the deaths of the soldiers in the deadly ISIS ambush in Niger last October found that their mission had been approved without proper authorities and that their unit had not been fully trained for their mission.
Arnold Wright was critical of the mission's lack of logistical support and no air support.
"It's very clear there was not the attention to detail at all levels of command that there should have been," Wright told WJCL.
In addition to his son, Staff Sgt. Bryan C. Black, Staff Sgt. Jeremiah W. Johnson and Sgt. La David Johnson were killed in the attack on Oct. 4.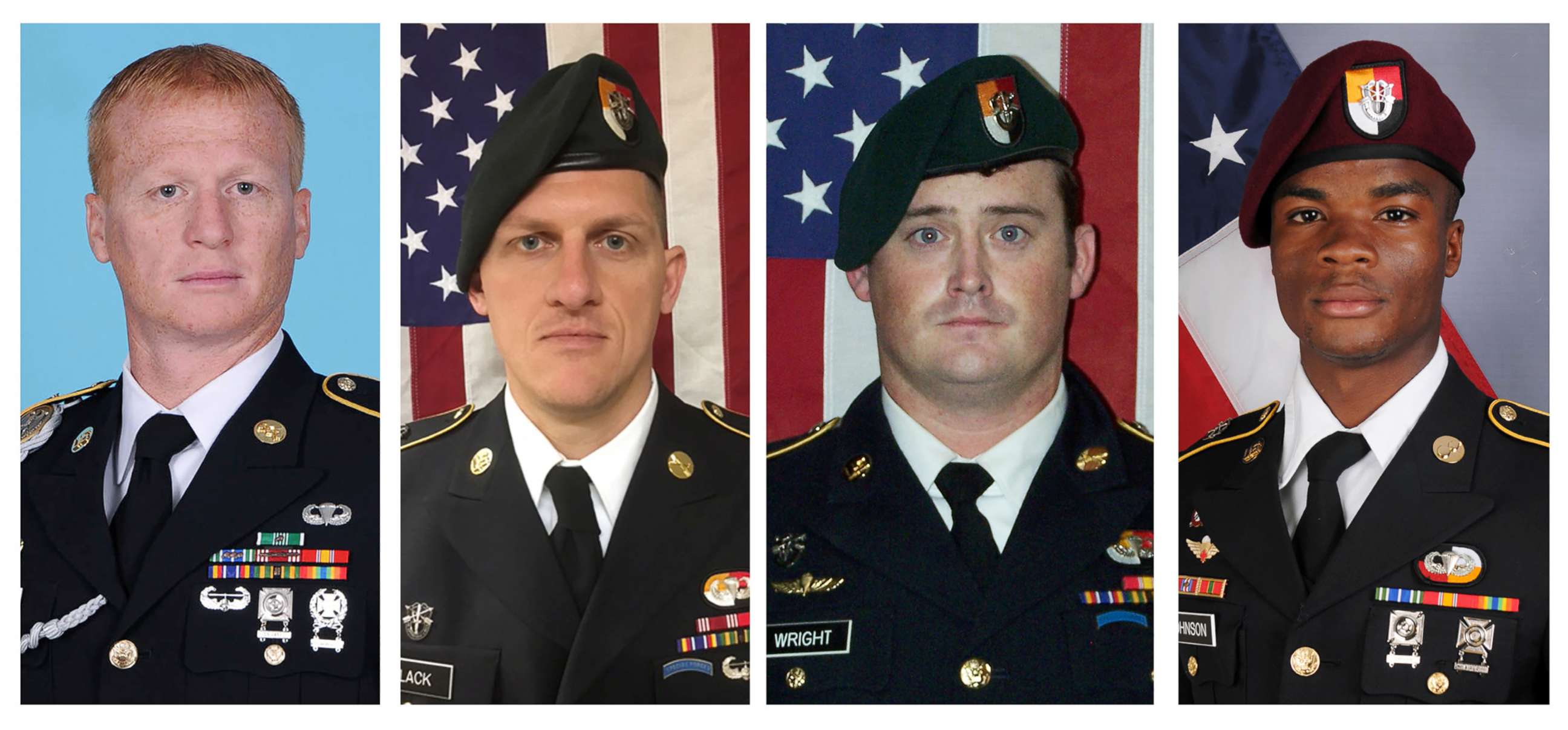 They were part of a team of Green Berets accompanying a platoon of Nigerien soldiers that was ambushed as they left the village of Tongo Tongo close to the border with Mali. The soldiers, part of a 12-man team, ran into a force of nearly 120 ISIS fighters -- the largest ever encountered by U.S. troops in Niger.
Arnold Wright praised his son's bravery and listed the details of the battle which claimed his life by memory. Dustin returned to both Black and Johnson trying to save them, his father said.
"Twice in the battle he went to the aid of his comrades, his friends and died trying to save them," Wright said.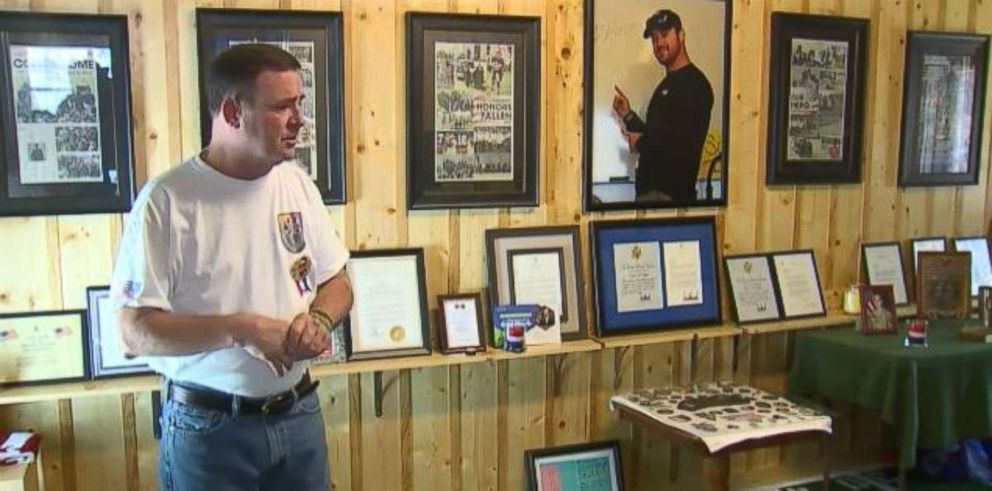 Arnold has an entire room in his house dedicated to his late son.
"He'd do the same thing 10 times in a row," he said. "And that's what I'm most proud of."
In Thursday's briefing, Defense Secretary James Mattis said he agreed with the report's recommendations to establish "clear and unambiguous guidance for the planning and approval of military operations, conducting a holistic review of certain equipment requirements, ensuring appropriate turnover procedures within the theater, and certain acts with respect to coordinating support from partner nation forces."
ABC News' Luis Martinez contributed to this report.