— -- The small plane crash in East Hartford, Connecticut, that killed one of two people on board appears to be "the result of an intentional act," the National Transportation Safety Board said today, citing a preliminary investigation.
The NTSB, which was the lead agency on the investigation, said this afternoon it is in the process of transferring the case to the FBI but stands ready to support the investigation if requested.
Earlier today, the agency said "if there is reason for us to believe that a criminal event has occurred, then we will take formal steps to transfer the investigation to the FBI."
The crash happened Tuesday afternoon when two men, a student pilot and an instructor, were on the final approach to land the Piper PA-34 Seneca at Hartford-Brainard Airport. The plane hit a utility pole, crashed on the road and set on fire, police said.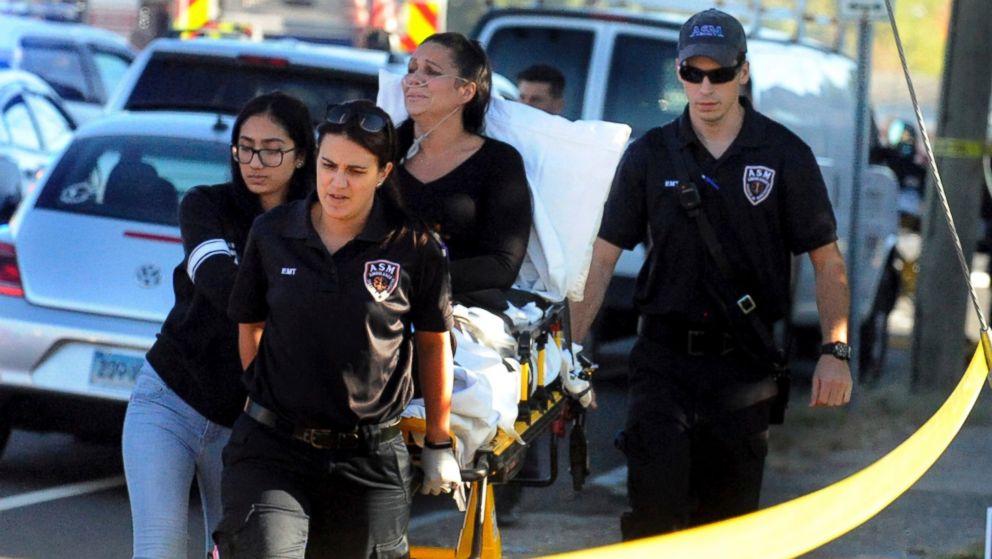 The student pilot is presumed dead.
The survivor, flight instructor Arian Prevalla, 43, was upgraded from critical condition to fair condition today at Bridgeport Hospital, the hospital said. Lt. Josh Litwin of East Hartford Police, who did not provide the names of the student and instructor, said this morning the survivor is being treated for burns and is expected to survive.
Litwin said it is unclear if the student pilot or instructor had control of the plane at the time of the crash.
The survivor has been able to provide some details, Litwin said.
Litwin declined to comment on the crash circumstances beyond the fact that it's believed to be intentional.
Prevalla is a flight instructor at the Hartford Jet Center, according to records and law enforcement. Arian Prevalla's cousin, Bachi Prevalla, said, "We are all, of course, glad he survived. As of now, we have not been able to speak to him because the FBI was still questioning him."
The Embassy of Jordan in Washington, D.C., released a statement on Wednesday evening saying it was "following up" on reports that the student pilot was a Jordanian national. "We are in touch with the relevant U.S. authorities on this matter as they undergo their investigation," the statement read in part.
ABC News' Mark Crudele, Erin Dooley, Mike Levine and Whitney Lloyd contributed to this report.