The Food and Drug Administration is warning pet owners that several brands of dry dog food contain too much vitamin D, which can be toxic in high amounts, increasing their risk of kidney failure.
The FDA said that dog food sourced from a single manufacturer, but sold by multiple brands, contained "excessive, potentially toxic levels of vitamin D." Recalls have been initiated for impacted food from Nutrisca, Natural Life Pet Products, Sunshine Mills, Inc., Kroger brand, and ELM dog foods.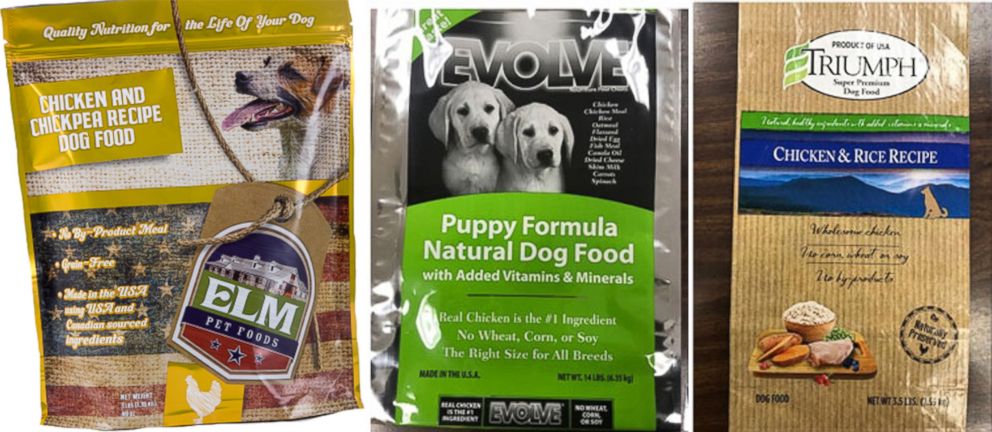 "After receiving complaints from pet owners about dogs with vitamin D toxicity, one of the firms reported to the FDA that it was recalling dry pet food due to potentially toxic levels of vitamin D. Many other brands with a common contract manufacturer have also been recalled. The FDA is working with the contract manufacturer to provide a comprehensive list of affected brands," the FDA said in a press release.
An FDA spokeswoman said they can't disclose the name of the manufacturer because it is protected information.
One of the companies, Nutrisca, said on its website that it received complaints from three pet owners who said their dogs showed vitamin D toxicity and that the excess levels were due to a "formulation error."
Another brand, Sunshine Mills, said its impacted products were distributed in the U.S. as well as exported to Japan, Puerto Rico, Colombia, Israel, Canada and South Korea.
Dogs that consume too much vitamin D can show symptoms like vomiting, loss of appetite, increased thirst or weight loss, according to the FDA. Toxic levels can cause kidney failure or death.
The FDA recommends people contact their dog's veterinarian if their dogs have been eating food from the recalled brands or if they show any symptoms associated with vitamin D toxicity.
For specific information about the types of food impacted by recalls check the FDA's website at fda.gov.