The "Fearless Girl" is moving.
The popular statue is done staring down the "Charging Bull" on Broadway and will take a stand in front of the New York Stock Exchange, Mayor Bill de Blasio and State Street Global Advisors, the firm that commissioned the statue, announced Thursday.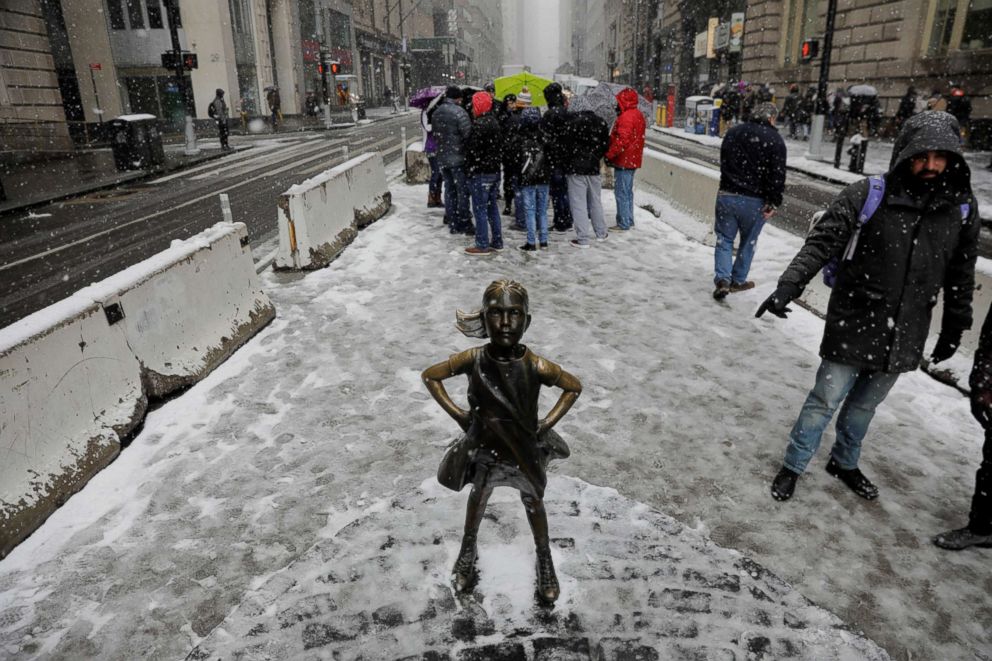 "Since Fearless Girl's placement, more than 150 companies have added a female director to their boards," State Street Global Advisors chief Cyrus Taraporevala said. "Our hope is that by moving her closer to the NYSE she will encourage more companies to take action and, more broadly, that she will continue to inspire people from all walks of life on the issue of gender diversity."
Created by sculptor Kristen Visbal, "Fearless Girl" was originally installed on Wall Street on the eve of International Women's Day 2017, accompanied by a call on the companies in which State Street Global Advisors invests to increase the number of women on their corporate boards.
"We are proud to be home to the Fearless Girl," Mayor de Blasio said. "She is a potent symbol of the need for change at the highest levels of corporate America —- and she will become a durable part of our city's civic life."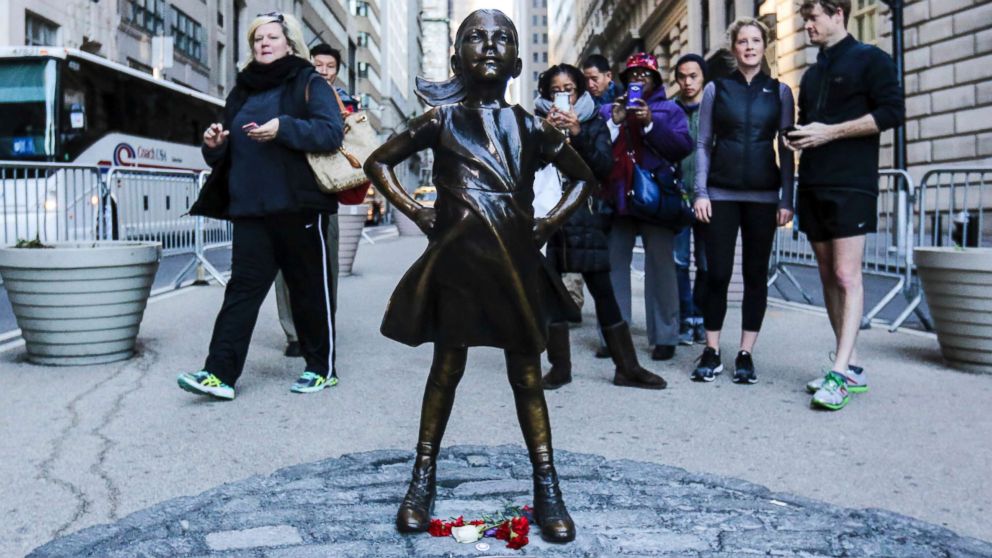 The city thought the statue, currently the Bowling Green median, needed a safer home because visitors often spill out onto crowded Broadway. It is also considering whether to move the Charging Bull as well because of pedestrian safety concerns.
"Fearless Girl" has not been without controversy –- the artist behind the bull statue complained it infringed on his work. But State Street said it has seen results from its campaign: 152 companies have added a woman to their corporate boards, Taraporevala said.
A spokesman for Mayor de Blasio said the girl and the bull may be reunited soon.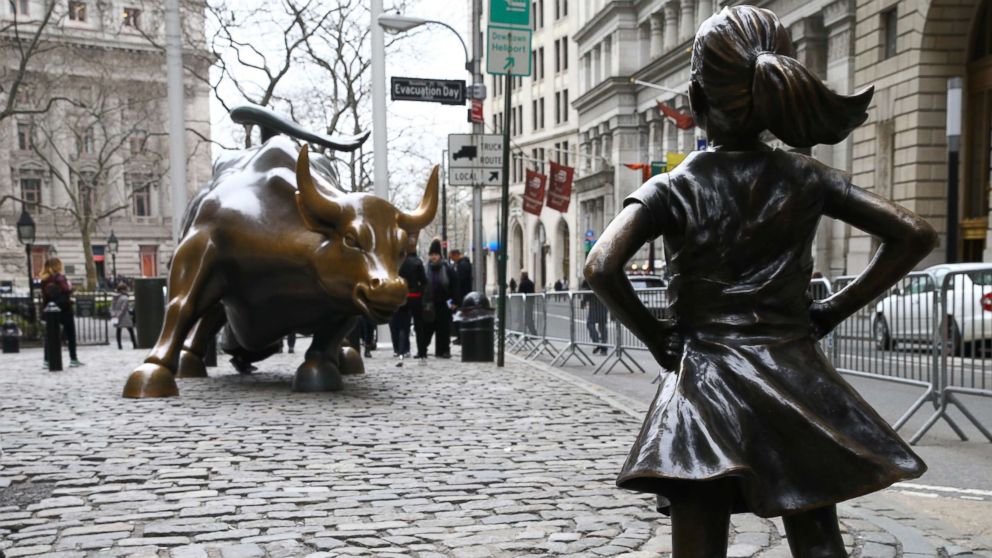 "The Bull will almost certainly be moved and will very likely wind up reunited with Fearless Girl," de Blasio's spokesman, Eric Phillips, wrote on Twitter. "It's tricky and some things still need to be sorted out."