Flint residents urged to filter water as bottled water donations end amid ongoing water crisis
The replacement of lead service line pipes is set to be completed in August.
While weekly bottled water donations have ended for citizens of Flint, Michigan, according to city officials, the water crisis there is ongoing.
Health officials are urging residents to continue to use faucet filters certified to remove lead until the residential lead service line replacement is completed.
The residential lead service line replacement was initially set to be finished in 2019, according to a settlement agreement with the city. That deadline was eventually pushed back to the fall of 2022 and has most recently been set for completion in August 2023, according to city officials.
The city is offering free water filter units, replacement cartridges and water testing kits for Flint residents for pick up at City Hall or for delivery by the Office of Public Health.
The state is required to fund water filters for one year following the completion of the lead service line replacement project, which has been ongoing since 2016.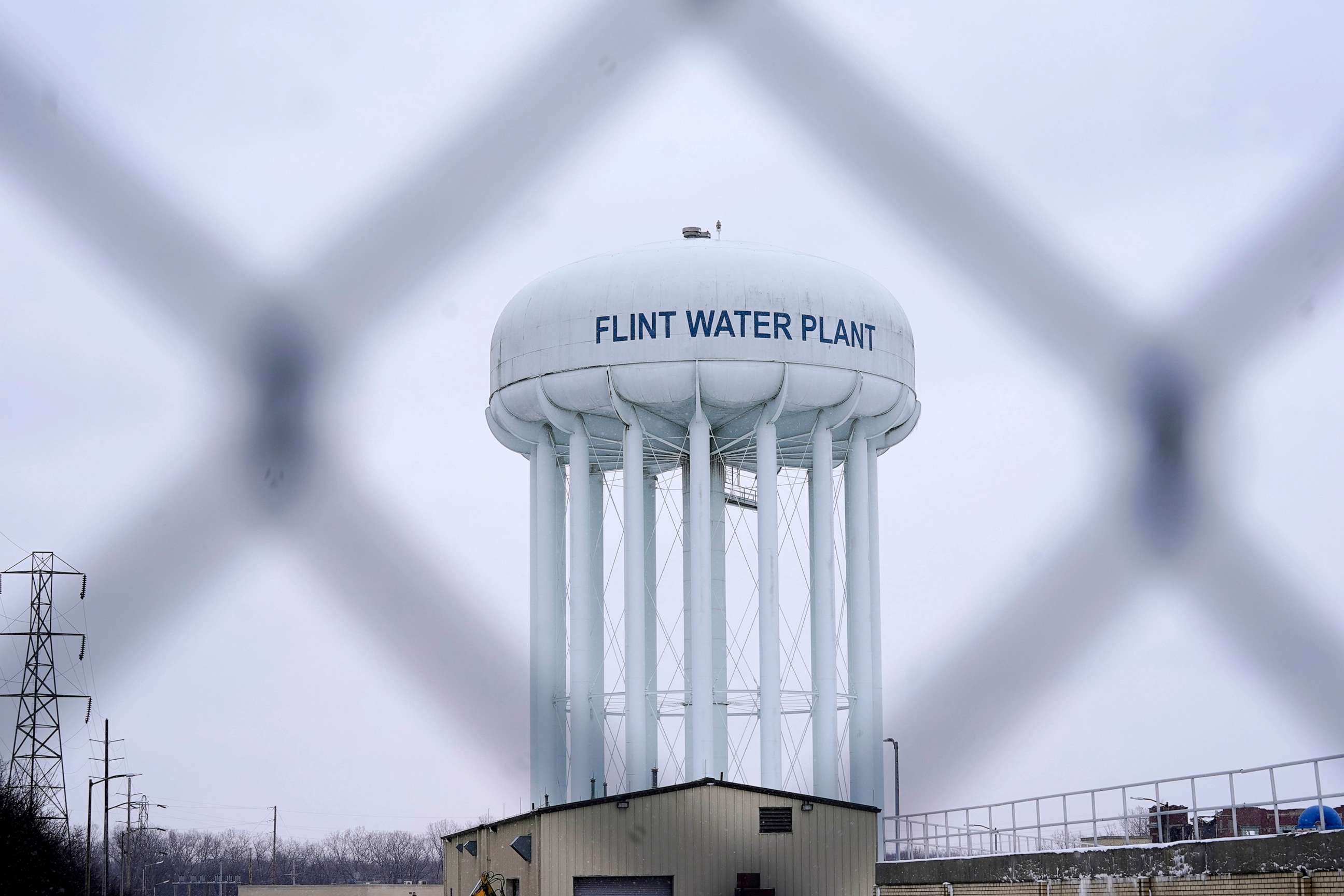 "More than 95% of lead pipes in Flint have been replaced, and we will continue the work until the job is done," Flint Mayor Sheldon Neeley said in a recent statement on the water filters. "I will work with anyone who is committed to making that happen. I ask those remaining homeowners to give our crews right of entry so that we can fix this once and for all."
The city received an extension and funding from the Environmental Protection Agency for the remaining 5% of lead pipe replacements and excavations.
In 2014, Michigan switched the city's water supply to the Flint River.
The water source was switched back to Lake Huron in 2015 but according to the Michigan Department of Attorney General, "the damage had been done."
Highly toxic levels of lead were discovered in the water and outbreaks of Legionnaires' disease coincided with the switch, according to the Centers for Disease Control and Prevention, prompting a state of emergency declaration in 2016.
"The switch was made without the required anti-corrosive chemicals being added," read a statement from the city announcing the lead pipe replacement project in 2016. "The corrosive water removed a protective coating on the inside of the pipes, allowing lead to leach into the water going to homes and businesses," the statement continued.
In their latest announcement, city officials said that since July 2016, the city's water system has met state and federal standards for lead in drinking water for 12 consecutive monitoring periods, and "bottled water has no health benefits over filtered tap water."
The city also said that common point-of-use faucet filters like Brita and Pur effectively remove lead when installed and maintained properly.
Since 2018, 100,000 water bottles had been delivered weekly by BlueTriton Brands, Inc -- a Connecticut-based beverage company -- serving approximately 3,000 people per week, according to Flint officials.
Lack of trust in the city's tap water has been an ongoing struggle for residents.
"There are huge victories that have [been] accomplished, but there's still a lot of work that needs to be done," Flint resident LeeAnne Walters told ABC News in 2021.