Florence's deadly flooding means "a long road ahead" for North Carolina, Gov. Roy Cooper said at a joint briefing with President Donald Trump Wednesday.
"Thank you, Mr. President, for coming to North Carolina as our rescue and recovery continues," Cooper said. "Our state took a gut punch and our people are still reeling."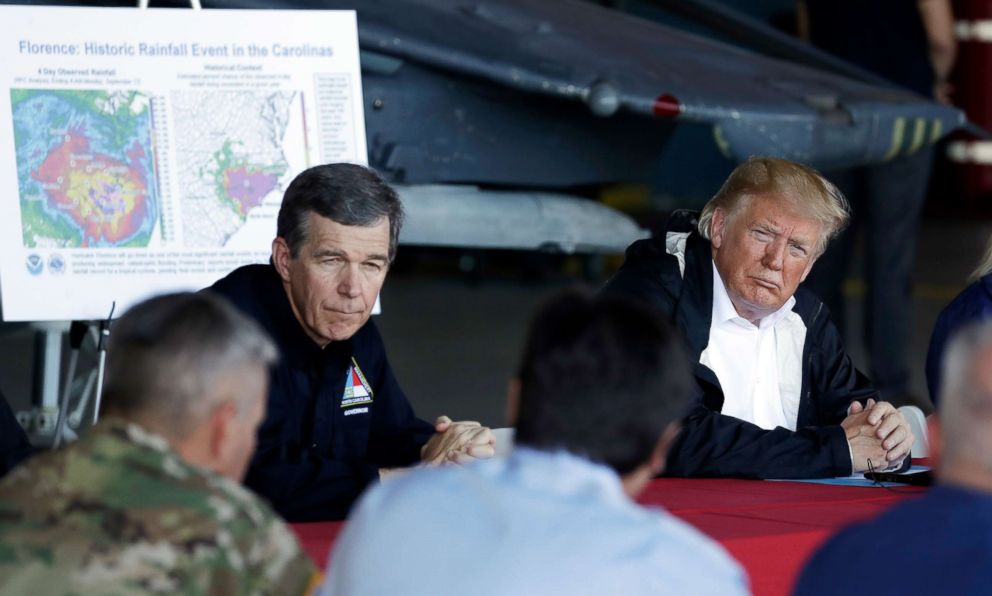 "We have never seen one like this," Cooper added. "This one has been epic, it has been disastrous and it has been widespread. I'm asking you, sir, for your help every step of the way."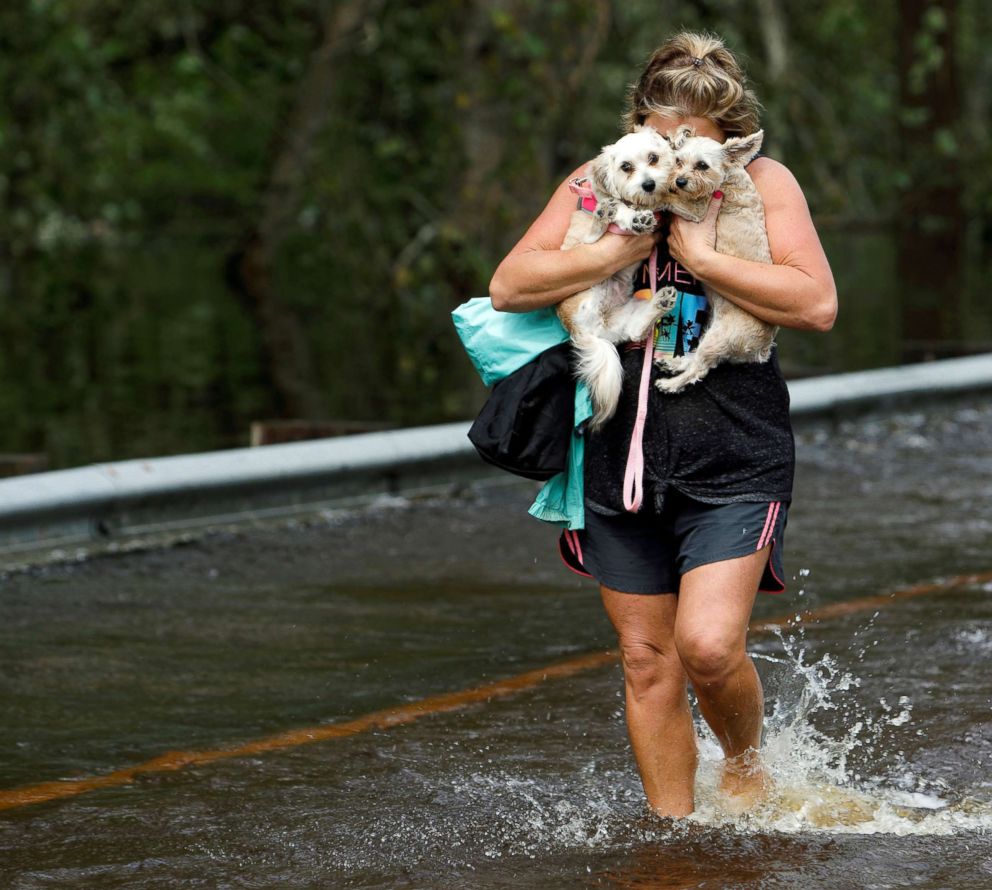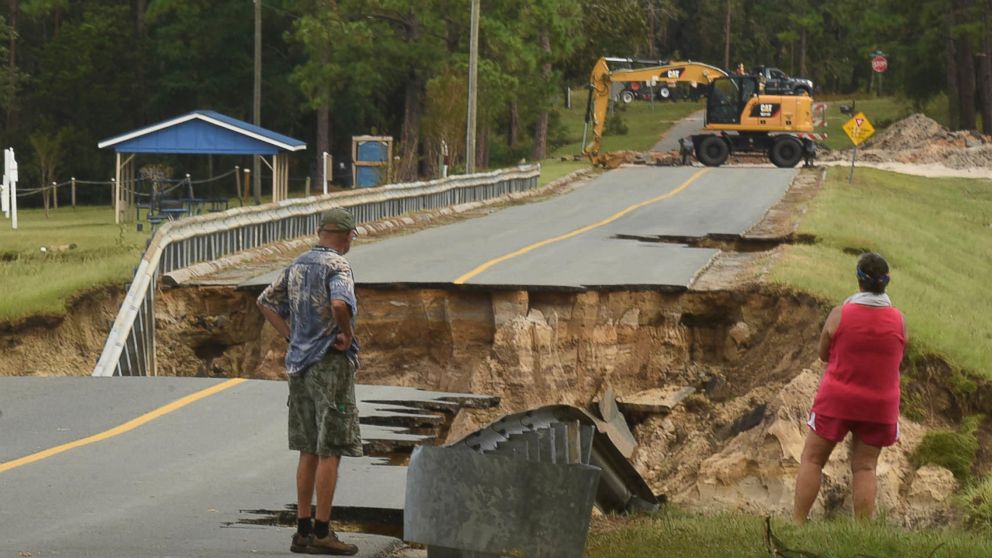 Trump pledged that the federal government will "do whatever we have to do to make this perfect."
After the briefing the president stopped by a local church where he helped hand out meals to families affected by the storm.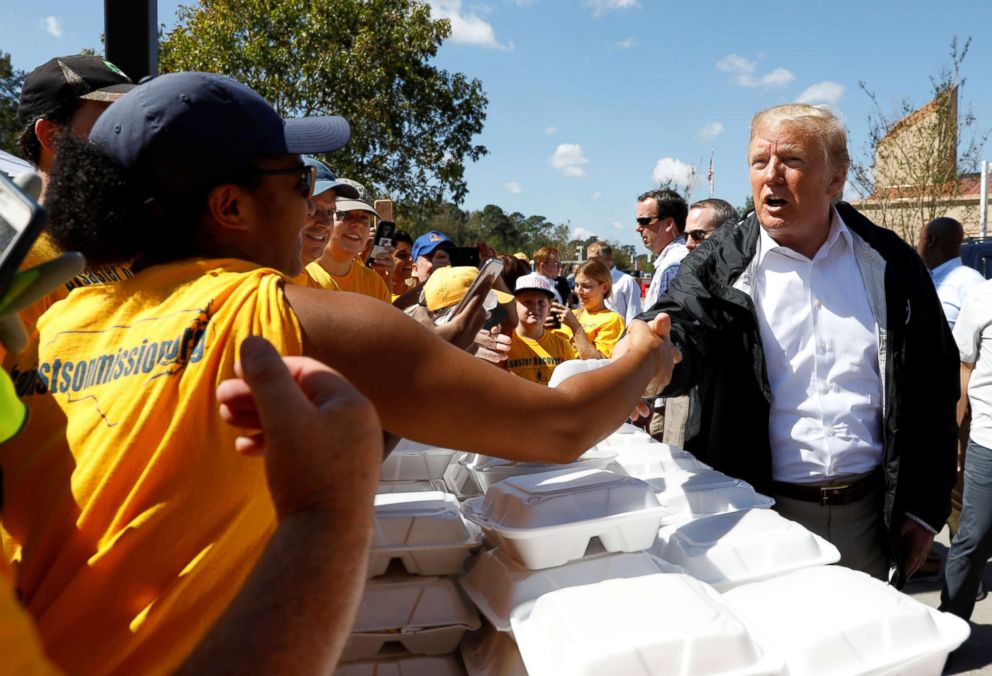 Trump then headed to New Bern, North Carolina, which was devastated by the storm, and spoke with residents on the streets. 
"We'll be here," the president said as he shook hands with men and women.
At least 37 people, including several young children, have died from Florence, which brought unprecedented rainfall and flooding to the Carolinas.
Trump called Florence "one of the most powerful and devastating storms ever to hit our country."
He told family members who lost loved ones in the storm that "America grieves with you and our hearts break for you. God bless you. We will never forget your loss. We will never leave your side."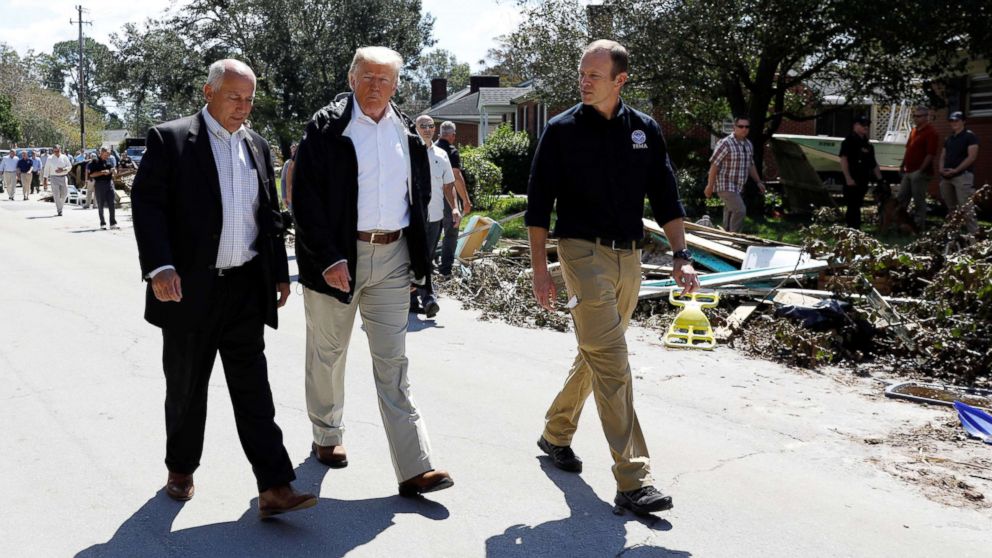 Trump also a toured a neighborhood in Conway, South Carolina, with Gov. Henry McMaster. He later visited an emergency operations center in Horry County for a disaster relief briefing.
McMaster stressed that "the worst is yet to come" in terms of rising floodwaters.
"Whatever we need from Washington, we are there," Trump assured McMaster.
The hurricane has prompted widespread evacuations and about 10,000 people still remain in shelters.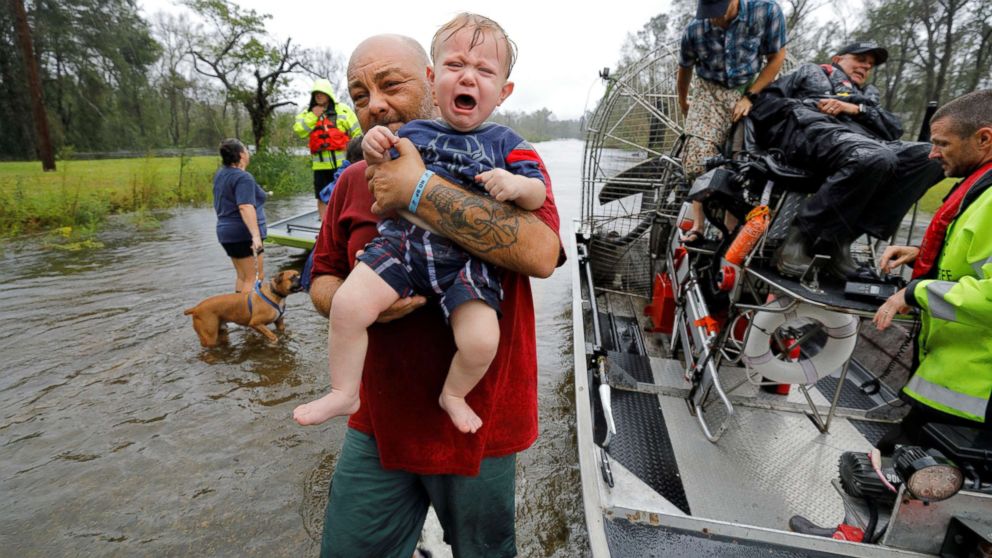 Officials on Tuesday distributed goods including food, water and tarps to Wilmington, North Carolina, residents who lined up in cars and on foot.
Among those who showed up were Robert and Karen Foster.
"Everybody's closed, so we're hoping we can at least get a tarp here, maybe two," Karen Foster told ABC News.
Through tears, she said she has survived hurricanes Floyd in 1999 and Matthew in 2016 but "this has been the absolute worst one."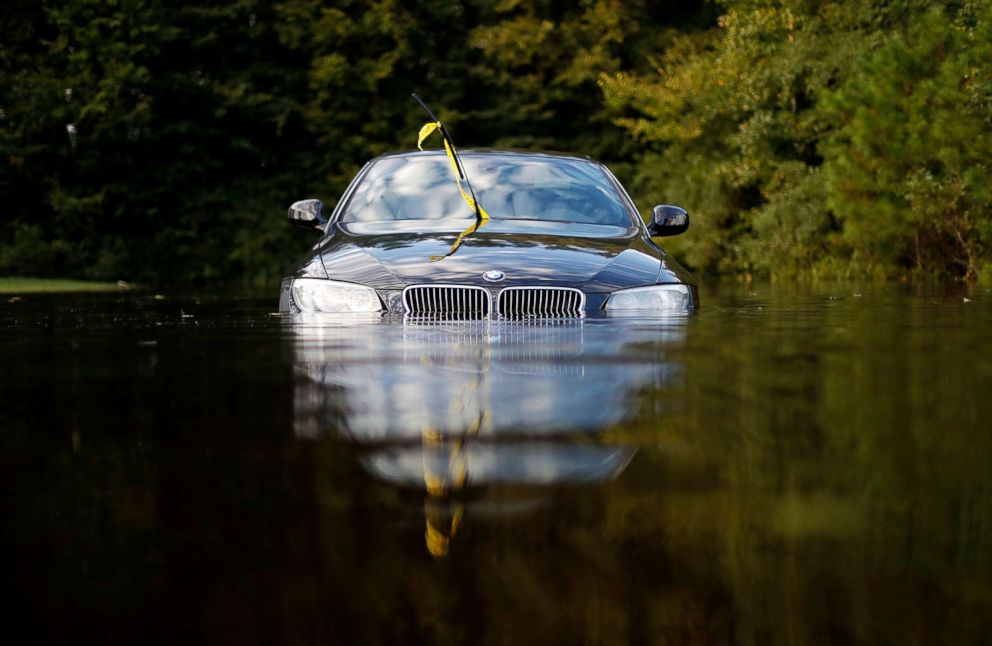 ABC News' Jordyn Phelps and Alex Mallin contributed to this report.