At least 32 people have died since Florence made landfall as a powerful Category 1 hurricane Friday, The Associated Press said.
Among those killed was 1-year-old Kaiden Lee-Welch, who went missing Sunday when he was swept away by floodwaters in North Carolina.
The boy's mother was driving when rushing water pushed the car off the road, the Union County Sheriff's Office said. The mother and son were separated after the water swept through. His body has since been recovered.
Cleanup begins in the areas damaged by Hurricane Florence
A volunteer pries wood flooring from the storm damaged home of Tonja Dais in Pollocksville, N.C., Sept. 28, 2018. Davis' home was flooded with several feet of water from Hurricane Florence.
Gray Whitley/Sun Journal via AP
A 3-month-old who was killed when a tree fell on the child's mobile home Sunday in Gaston County, North Carolina.
A 41-year-old mother and her 7-month-old son also died in the storm when a tree fell on their Wilmington, North Carolina, home, officials said. The woman's husband was injured in the incident and taken to a nearby hospital, according to police.
A 78-year-old man in Kinston, North Carolina, was electrocuted when he tried to connect two extension cords outside in the rain, according to Lenoir County Emergency Services Director Roger Dail.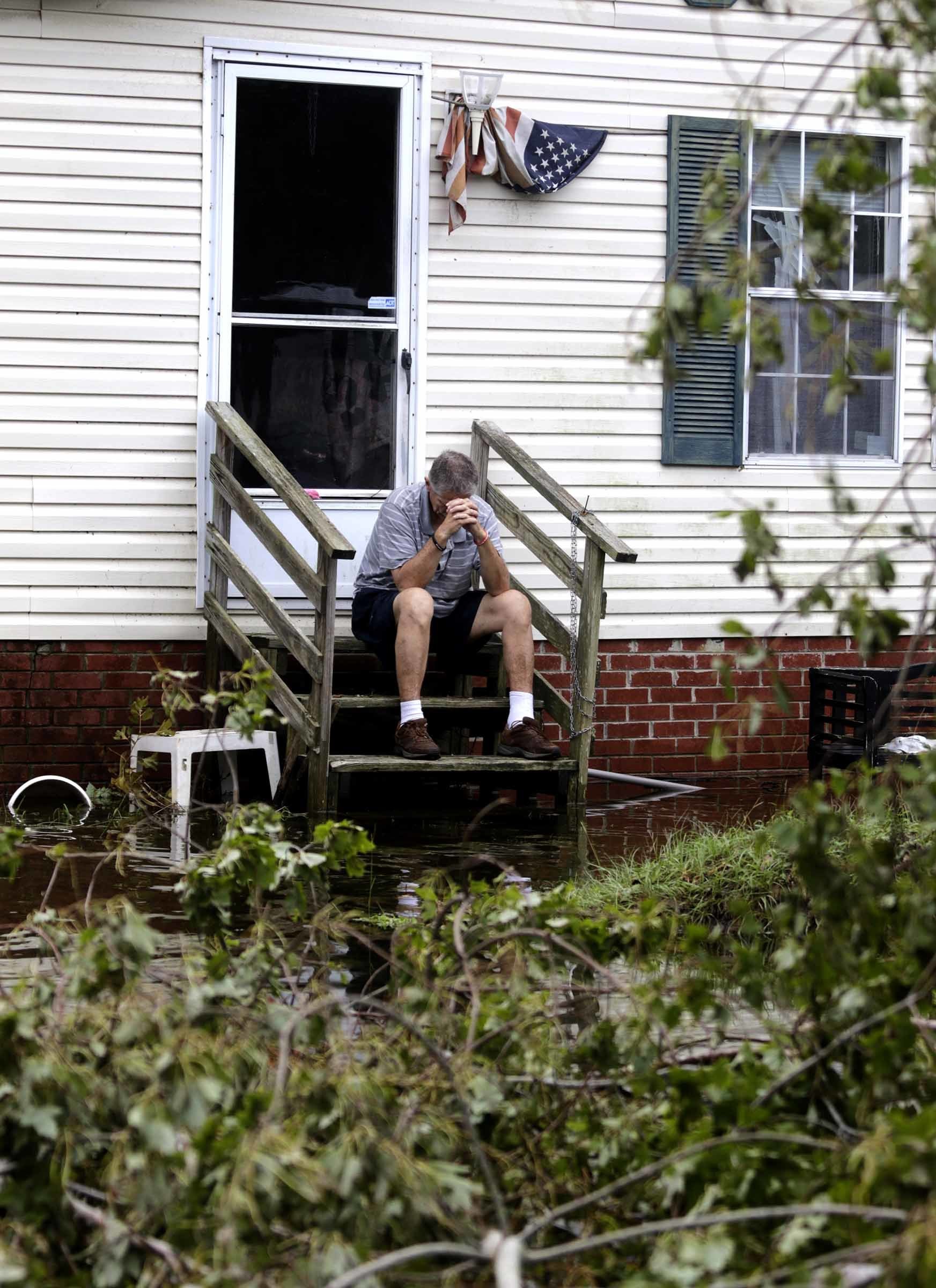 An 81-year-old man died in Wayne County when he fell and struck his head while packing to evacuate, officials said.
In Lenoir County, a 77-year-old man fell and died from "a cardiac event" while checking on dogs outside during the storm, officials said, and a 68-year-old man died when he was electrocuted while plugging in a generator.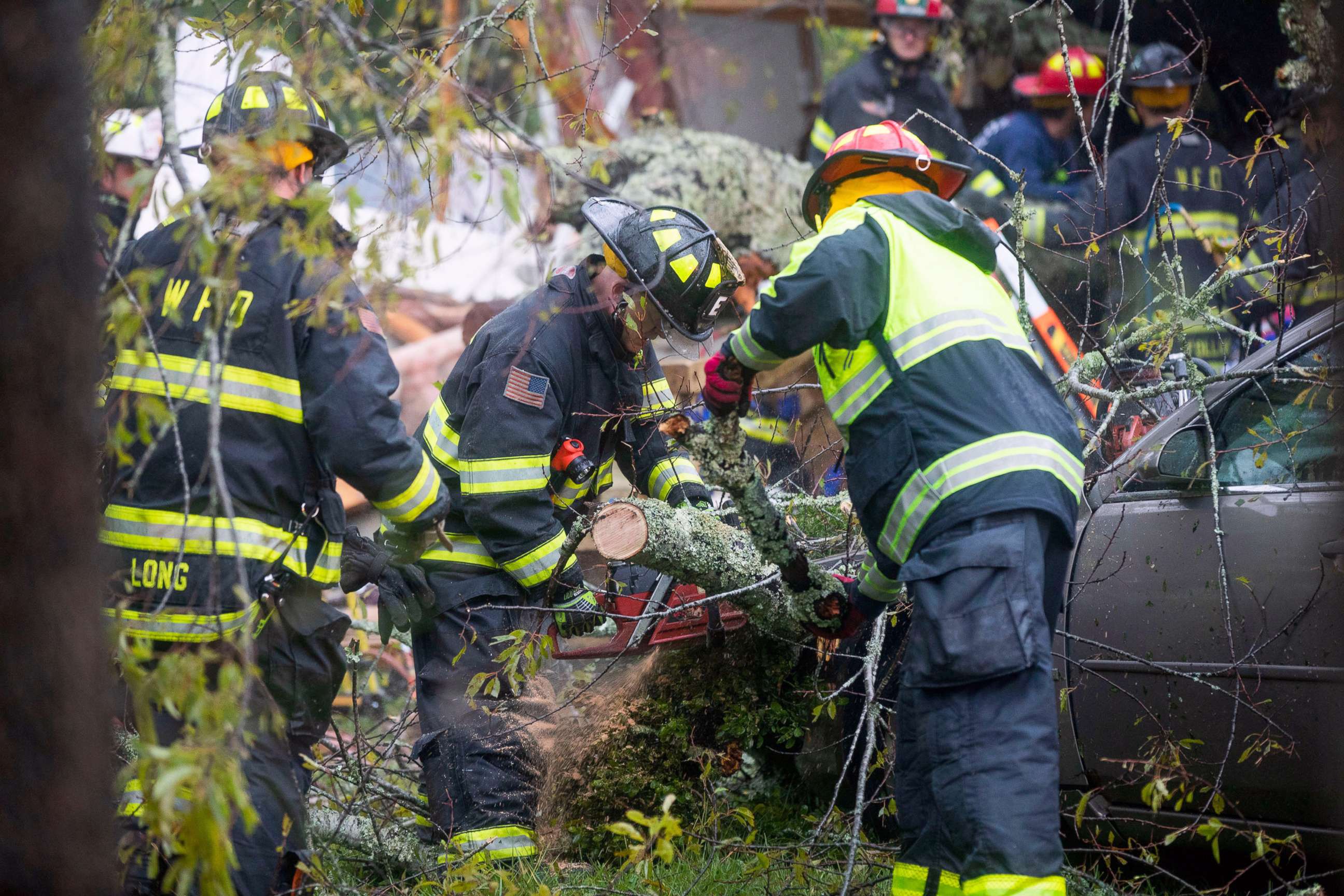 The list of victims also includes a husband and wife who died in a house fire in Cumberland County, officials said.
In South Carolina, a woman was killed when she struck a tree while driving, officials said.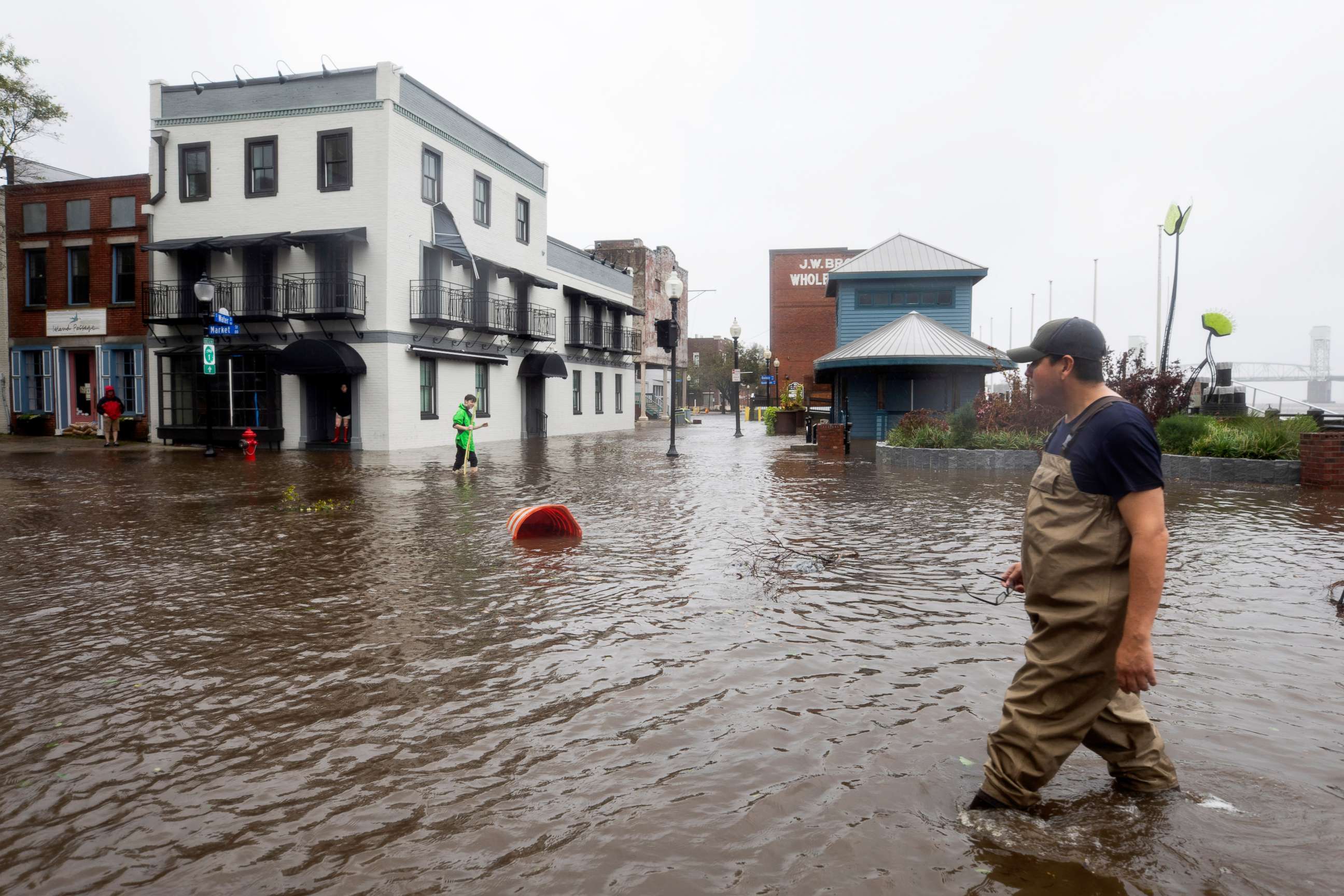 Also in South Carolina, Mark Carter King, 63, and Debra Collins Rion, 61, died from carbon monoxide poisoning from a generator operated inside their home, according to the Horry County Coroner's Office.
"This remains a significant disaster" for much of the state, North Carolina Gov. Roy Cooper said Monday. "The next few days will be long ones as the flooding continues."
As residents of the Carolinas face the deadly flooding, the remnants of Florence is bringing storms to the mid-Atlantic, including tornadoes to Virginia.
One person died Monday in Chesterfield County, Virginia, when a building was hit by a tornado and collapsed, according to the Chesterfield Fire Department.