— -- The FBI says proper protocol was not followed in following up on a tip about Nikolas Cruz, the suspect in the mass shooting at a South Florida high school on Wednesday that left 17 people dead. A law enforcement source told ABC News that investigators believe approximately 150 shots were fired in the incident.
A person close to Cruz called an FBI tip line on Jan. 5 with information about Cruz's desire to kill people, erratic behavior, disturbing social media posts, as well as the potential of him conducting a school shooting, according to an FBI statement.
"We have determined that these protocols were not followed for the information received by the PAL on January 5. The information was not provided to the Miami field office, and no further investigation was conducted at that time," the FBI said in a statement today.
FBI director Christopher Wray said the agency is still investigating and regrets any additional pain the information could cause to victims.
"I am committed to getting to the bottom of what happened in this particular matter, as well as reviewing our processes for responding to information that we receive from the public. It's up to all Americans to be vigilant, and when members of the public contact us with concerns, we must act properly and quickly," Wray said in the statement.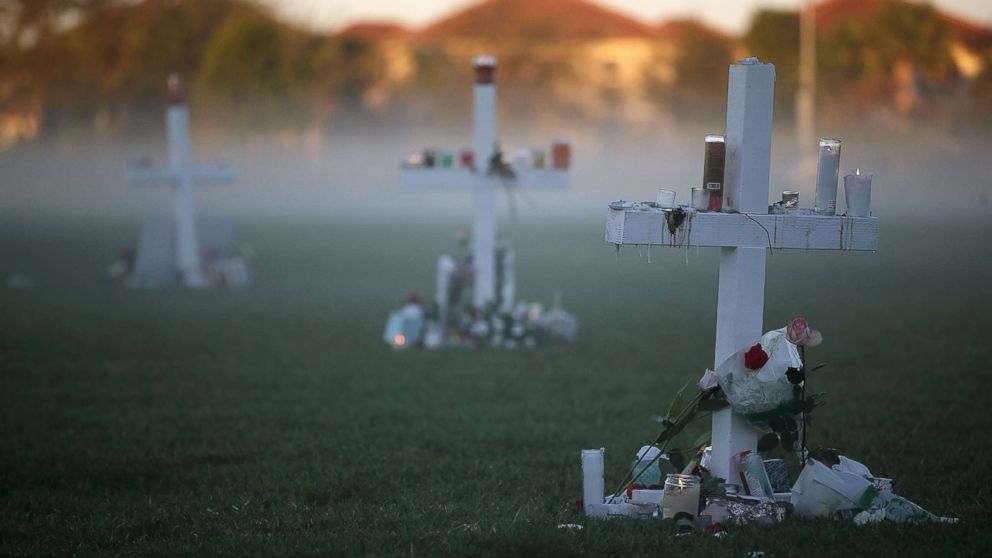 The Broward Sheriff's Office received "20 calls for service over the last few years" regarding Cruz, Broward Sheriff Scott Israel said at a news conference today.
"We will continue to follow up as we do with any investigation. We want to try to find out why this killer did what he did, what we can learn from it and how we can keep our kids safe moving forward. So everyone of those calls to service will be looked at and scrutinized," Israel said.
He warned, "If we find out like in any investigation that one of our deputies or call-takers could have done something better or was remiss, I'll handle it accordingly."
Israel added, "A call for service simply means that our dispatch center received a call. Doesn't mean we went out on something. Could have been a telephonic contact with a deputy, a person in another state or we might have gone out there."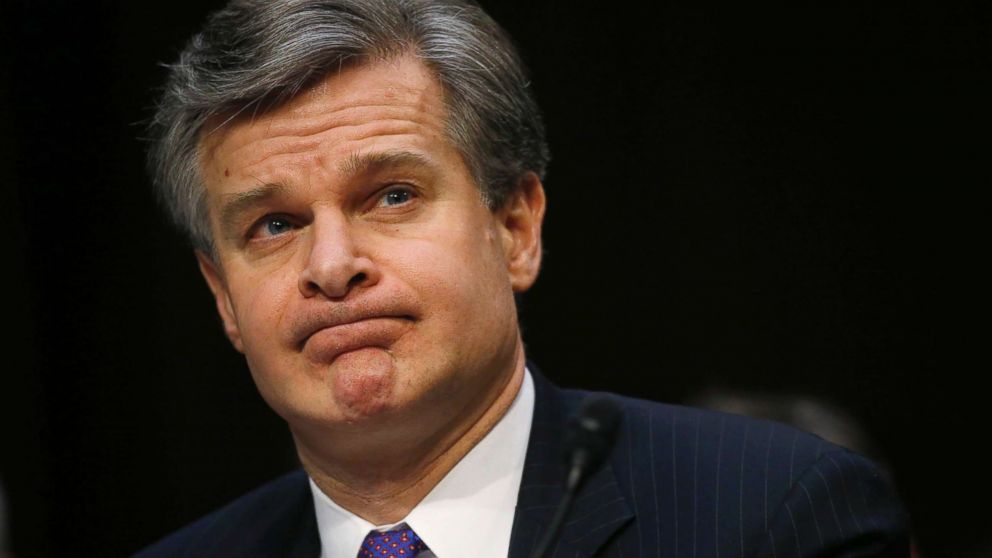 In a statement, Florida Gov. Rick Scott called on the FBI director to resign. "The FBI's failure to take action against this killer is unacceptable," he said. "... We constantly promote 'see something, say something,' and a courageous person did just that to the FBI. And the FBI failed to act. 'See something, say something' is an incredibly important tool and people must have confidence in the follow through from law enforcement. The FBI director needs to resign."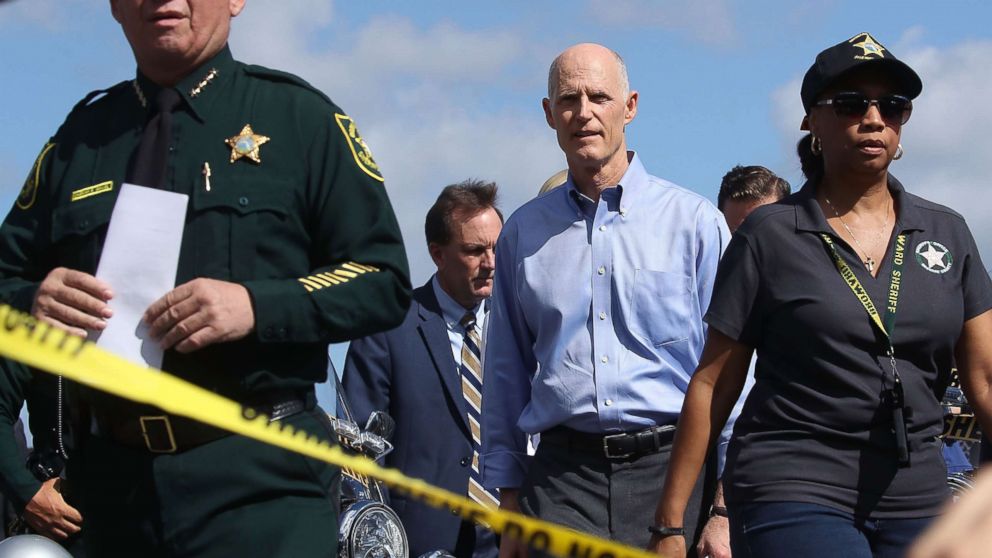 Sen. Marco Rubio, R-Fla., also slammed the FBI, saying the agency "utterly failed the families of 17 innocent souls."
"The fact that the FBI is investigating this failure is not enough," Rubio said in a statement. "Both the House and Senate need to immediately initiate their own investigations into the FBI's protocols for ensuring tips from the public about potential killers are followed through."
In the wake of the news, Attorney General Jeff Sessions ordered a review of the process at the Justice Department and FBI "to ensure that we reach the highest level of prompt and effective response to indications of potential violence that come to us."
"We will make this a top priority. It has never been more important to encourage every person in every community to spot the warning signs and alert law enforcement," he said in a statement. Do not assume someone else will step up -- all of us must be vigilant. Our children's lives depend on it."
Robert Lasky, the FBI special agent in charge of the Miami division, said today the FBI regrets "any additional pain that this has caused."
"The men and women that work in the Miami field office are part of this community. We walk the same streets. Our children attend the same schools to include Stoneman Douglas," Lasky said. "We worship in the same places. We are part of this community. As this community hurts, so do we."
Israel added that the "only one to blame for this incident is the killer himself."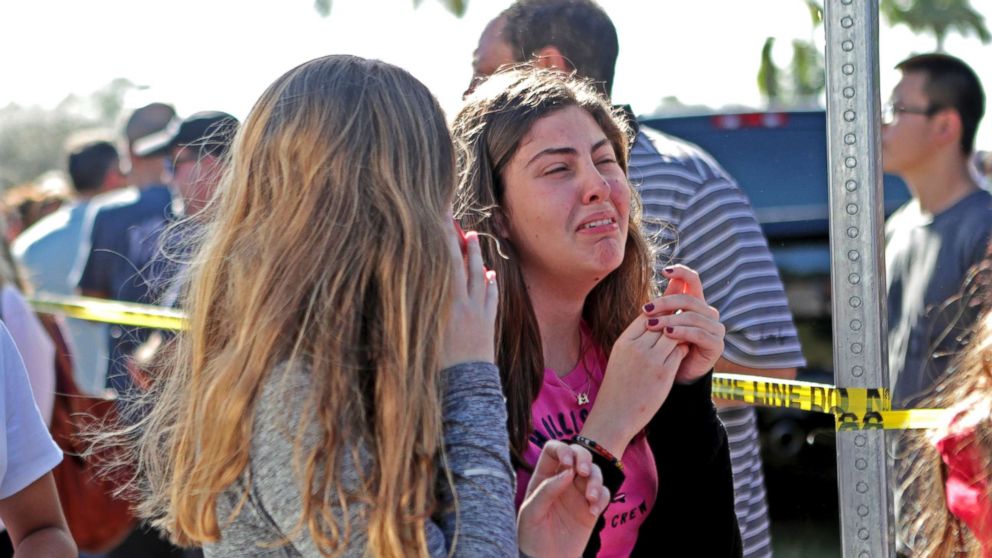 Hannah Carbocci, a 17-year-old junior, told ABC affiliate WPLG that she was in a first-floor classroom when shots rang out.
Carbocci said the gunman "shot through the door and the glass shattered. I was under my teacher's desk so I was really hoping that I would be OK. Not knowing if my classmates would be OK or not really scared me. " "We had four to six people injured in our classroom, and two of them have been confirmed that they passed away," she said. "It was a horrible experience, the sounds that you hear, the sights that you see. When you're walking out of the building you see people in the hallways laying there dead that you know, that you went to classes with, and you went to school with, and you saw them every single day.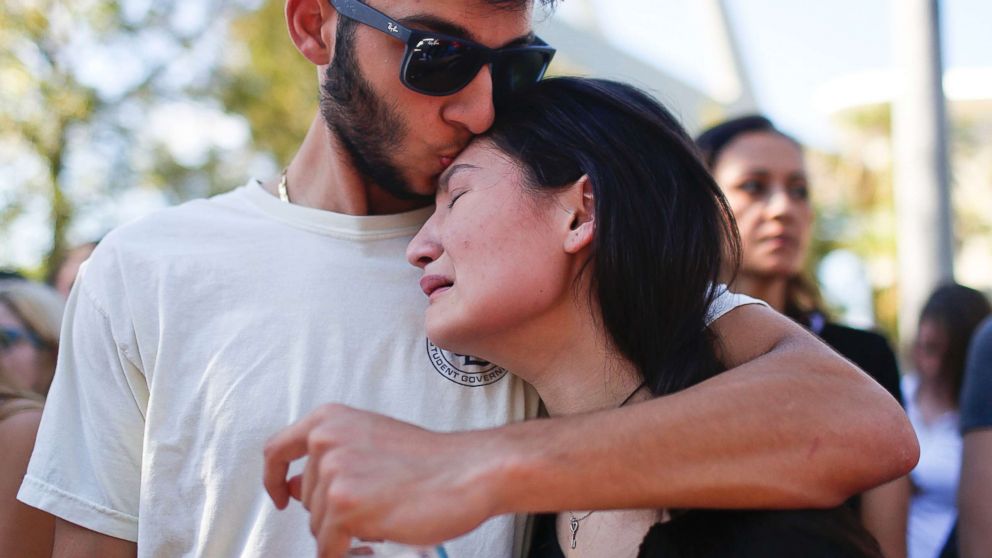 "Once I was out of the building I knew I was OK, but I kicked my shoes off and I ran as fast as I could," she said. "My dad picked me up on the side of the road. He works for the Broward Sheriff's Office. I broke down in tears when I saw him."
Cruz was arrested after the Valentine's Day massacre at Marjory Stoneman Douglas High School and has been charged with 17 counts of premeditated murder.
Cruz -- a former student there -- slipped away from the campus by blending in with other students who were trying to escape, police said. After a tense manhunt, he was apprehended.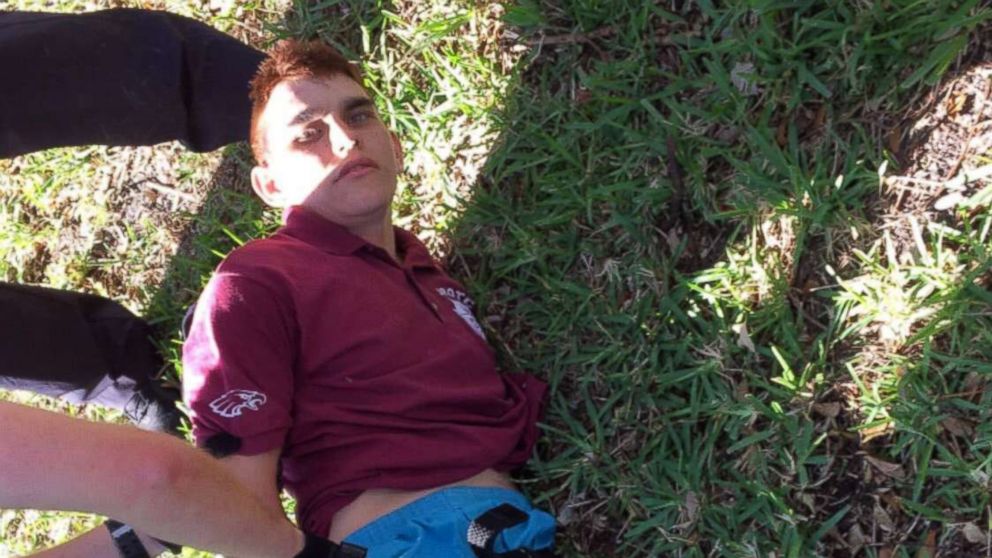 He briefly appeared in court Thursday and was held on no bond.
Brody Speno, a neighbor who spent nearly a decade living a few doors down from Cruz, told ABC News that the suspected shooter was "aggressive, crazy weird, psycho."
Speno said he remembers one day when Cruz suddenly "cornered a squirrel and was pegging it with rocks trying to kill it."
Another neighbor, Malcolm Roxburgh, said Cruz would attack pets.
He called Cruz a "strange character" who always stood out from other teenagers in the neighborhood.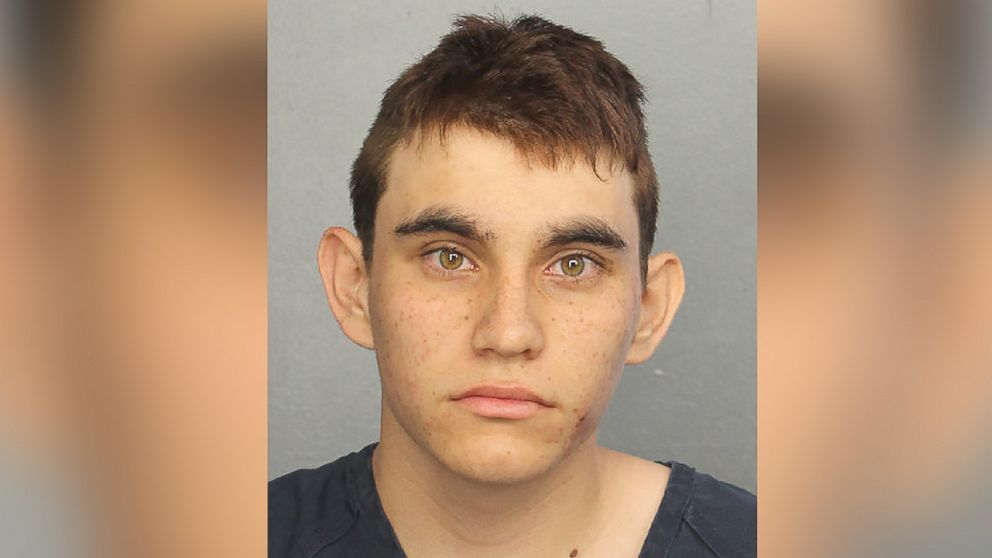 Roxburgh's most vivid memory of Cruz is his roaming the streets. Even in South Florida's sweltering heat, Roxburgh said, Cruz occasionally walked around in a camouflage jacket.
Public defender Melisa McNeill, who appeared with Cruz in court Thursday, called him a "broken child."
"My children they go to school in this community and I feel horrible for these families," McNeill said, adding, "and Mr. Cruz feels that pain."
The firearm used is a Smith & Wesson M&P 15, a variant of the popular AR-15 rifle. Law enforcement sources said the suspect bought the rifle himself nearly a year ago and investigators believe no laws were broken in the purchase or sale of the weapon.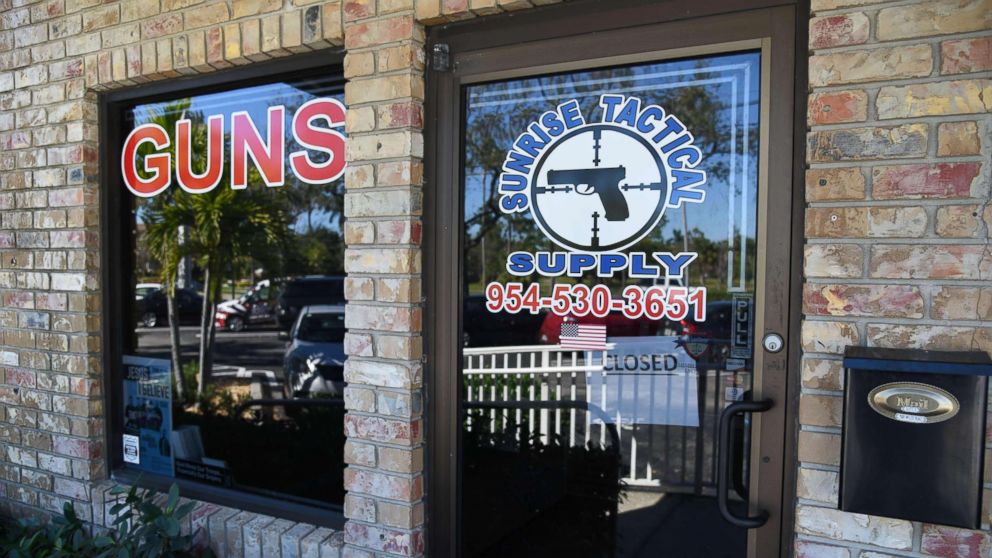 The Bureau of Alcohol Tobacco Firearms and Explosives (ATF) is looking at whether Cruz had any help or accomplices.
"Our goal is to figure out, how did this gun get into his hands?" ATF Special Agent in Charge Peter Forcelli told ABC News.
Investigators are continuing to look into Cruz's mental health history. Law enforcement sources told ABC News that Cruz told investigators he had been hearing voices in his head that directed him to conduct the attack.
Under federal law, any person who has been "adjudicated as a mental defective" or "committed to a mental institution" is prohibited from shipping, transporting, receiving or possessing any firearm or ammunition punishable by a $250,000 and/or 10 years in prison. That adjudication must be done by a court, board, commission or other lawful authority that determines if a person as a result of "subnormal intelligence, mental illness, incompetency, condition or disease" is a danger to himself or others, lacks mental capacity to conduct their own affairs, are found insane by a court in a criminal case, or incompetent to stand trial because they lack mental responsibility.