Even a retired high school science teacher was stumped by what he found in his egg carton.
Steve Holloway, 56, thought his girlfriend, Tammy, was pulling a prank on him Sunday morning in Williston, Florida, when she came out of the kitchen holding a spherical egg, Holloway told ABC News today.
"She came running into the living room and said 'Look what I found!'" he said. "I thought she grabbed a golf ball out of my bag to play a trick on me."
The egg Tammy came close to cracking for Steve's four-egg Sunday morning omelette, was almost a perfect golf ball shape — something neither of them had seen before.
The former science teacher was determined to know more about the weird egg, so he started his search at the Publix grocery store in Gainesville, Florida, where he bought the carton a few days before.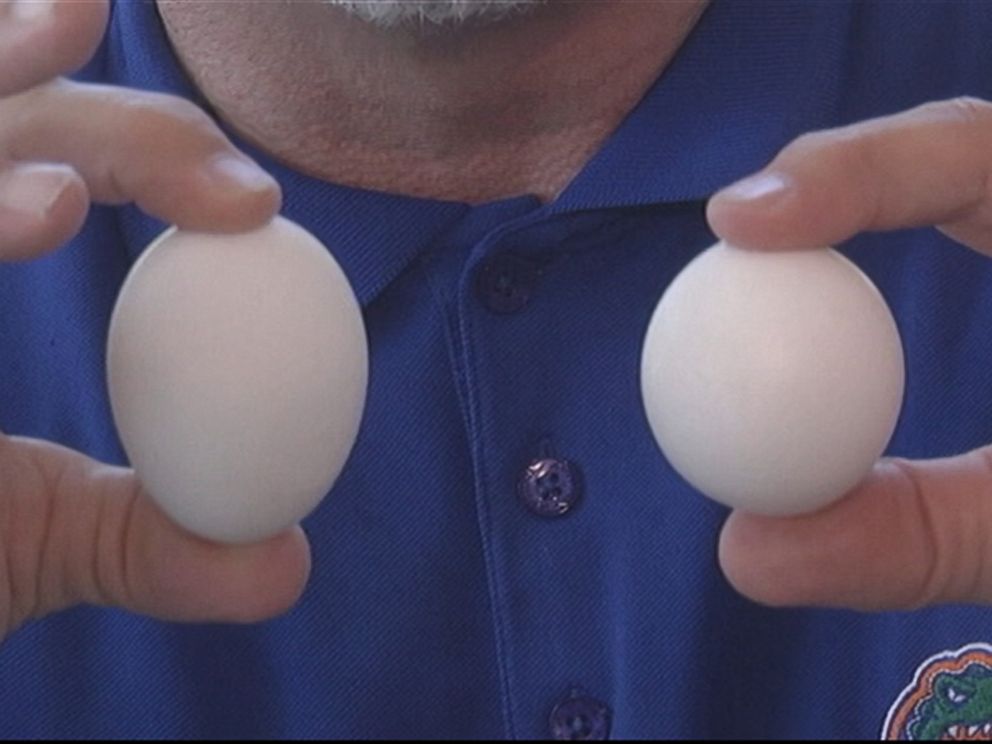 "I spoke with a dairy manager at another Publix and she lived on a farm her whole life and had never seen or heard of a round egg," Holloway said.
Holloway continued the search and was told by a professor at the University of Florida that he could sit on the assembly line at an egg processing plant for hours, days and maybe years, and never see a round egg. He was told he'd especially never see one make it into a carton because the machines would kick it out.
"For me to find it in a carton is a double win," he joked.
"I was told it's probably one-in-a-billion and I believe it because in my 56 years, I've never even heard of it," he added.
Holloway took to the internet and found another rare round egg had sold for $700. The father of four daughters is planning on doing the same and seeing how much he can get for his lucky find.
He wants to take Tammy on a cruise with the money they'll get from their "golden egg."
For now, the egg sits guarded in its carton — with the words 'do not eat' on the outside.