— -- Among the men killed in a military training accident this week was the 2013 Marine of the Year, who just last week was awarded the Silver Star, the military's third-highest decoration for valor.
Staff Sgt. Andrew Seif, 26, was one of 11 veteran Marines and soldiers conducting a training mission off the Florida coast when their UH-60 Black Hawk helicopter crashed, killing all on board during a nighttime operation in foggy conditions.
A second Black Hawk involved in the exercise managed to return to base safely. There is still no explanation as to what caused the crash.
Seif and the six other Marines on board were members of the highly-trained Marine Special Operations Command, known as MARSOC.
MARSOC identified the six other Marines as Capt. Stanford H. Shaw, III, 31, from Basking Ridge, New Jersey, Master Sgt. Thomas A. Saunders, 33, from Williamsburg, Virginia, Staff Sgt. Marcus S. Bawol, 26, from Warren, Michigan, Staff Sgt. Trevor P. Blaylock, 29, from Lake Orion, Michigan, Staff Sgt. Liam A. Flynn, 33, from Queens, New York, and Staff Sgt. Kerry M. Kemp, 27, from Port Washington, Wisconsin.
The crew of the Black Hawk helicopter were from the Louisiana National Guard and had extensive experience. The two pilots had thousands of hours of flight time and had reached "instructor" status, one of the highest designations pilots can achieve. The Louisiana National Guard members have not yet been identified.
The remains several individuals killed in the accident will be received Friday at a private ceremony at Dover Air Force Base in Delaware.
The years of experience between the men lost compounds the tragedy. In 2013, Chairman of the Joint Chiefs of Staff Gen. Martin Dempsey was present when Seif, a Holland, Michigan, native, became "Marine of Year" at a USO Gala in Washington D.C.
"I mourn the loss of so many brave men, including Sgt. Andrew Seif, the 2013 Marine of the Year," Dempsey said in a statement to ABC News. "Their loss a reminder to us that those who serve put themselves at risk both in training and in combat. And we will work with the services to ensure their family members will be well cared for."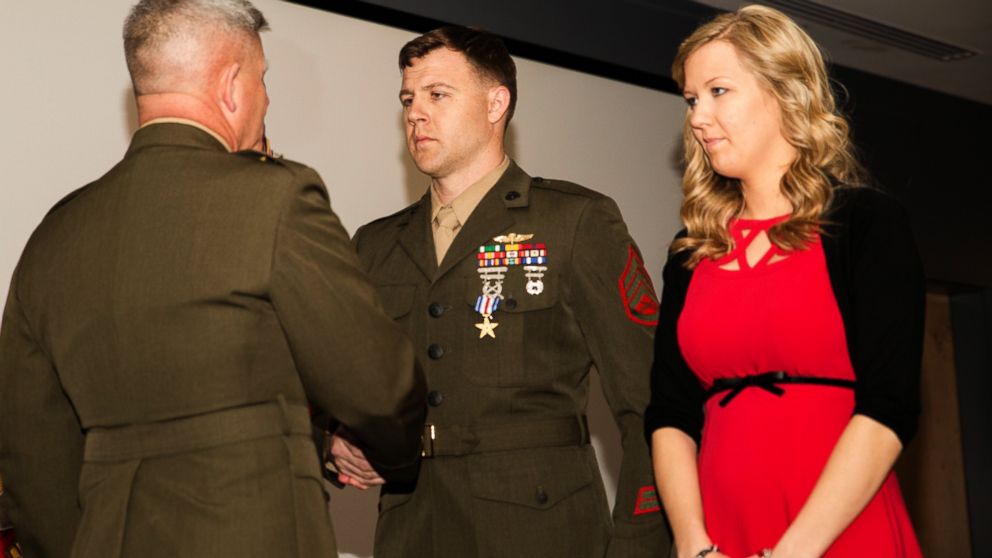 It was just one week ago today that Seif was awarded the Silver Star at a ceremony in Camp Lejeune, North Carolina, for his actions in a July 2012 mission in Afghanistan. Seif's close friend, Sgt. Justin Hansen, was killed in that raid targeting a high-profile Taliban bomb-maker.
"There are definitely some individuals out there who deserve [the medal] just as well," Seif said last Friday. "But it's an honor to accept it on the behalf of the unit and on behalf of the rest of the men."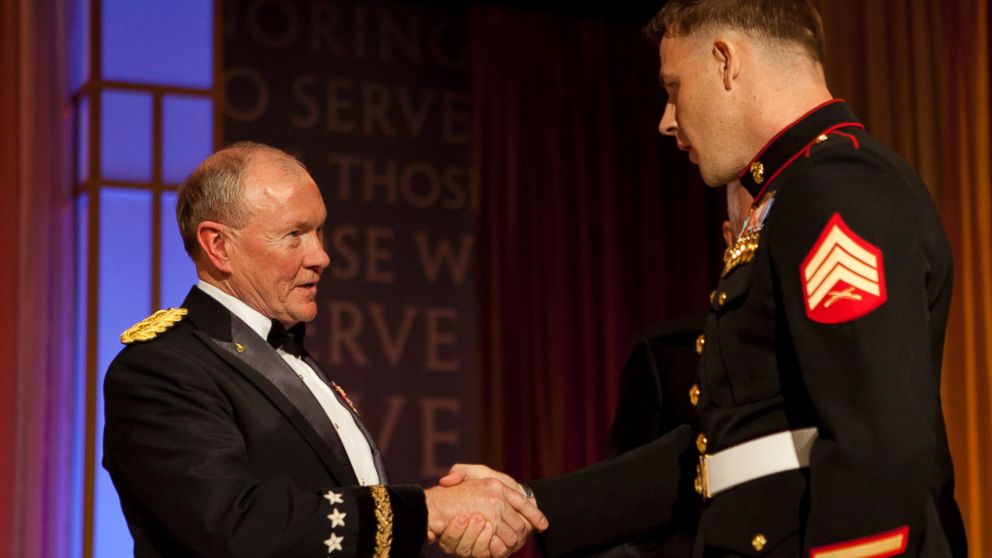 The bomb-maker they were after was responsible for the deaths of a number of coalition troops and an expert at manufacturing roadside bombs. Seif and Hansen found themselves outside his compound cutting off a back escape route when they came under fire. Hansen was wounded badly and Seif rushed to his aide.
"Even though Justin was hit, he was very much still in the game," Seif said. "He motioned to where the [shooter] was, so I assaulted through."
Seif was credited with rushing forward without backup and clearing the compound by himself, a daunting task for any operator. He then returned to Hansen to treat his wounds. Hansen later died.
Maj. Gen. Joseph L. Osterman, head of the Marine Special Operations Command, presented the medal to Seif.
"The fact that [Seif] continued to fight through the objective to get Sgt. Hansen taken care of, putting himself in the line of fire, speaks volumes to who he is and demonstrates that he would never leave a Marine behind," Osterman said.
Seif leaves behind his wife, Dawn, pictured alongside him here at the 2013 USO Gala in Washington D.C.