— -- The future of the case against police officer William Porter is up in the air after a Baltimore judge declared a mistrial Wednesday when jurors said they could not reach a verdict.
Porter's case was the first of the six police officers charged in the death of Freddie Gray, who died in April after sustaining injuries in the back of a police transport vehicle.
The administrative hearing that was slated for today between the judge and attorneys did not take place, as court officials had previously announced. The hearing could happen anytime this week or in the coming weeks, but when it does, they will have to weigh a number of factors in determining what to do next.
Porter faced four charges -- second-degree assault, involuntary manslaughter, reckless endangerment and misconduct in office -- but the jury could not reach a unanimous decision on any of them.
Porter allegedly failed to get medical help for Gray as the transport vehicle carrying the suspect made several stops in Baltimore after picking him up on the way to the police station.
He was selected to be the first officer tried because state prosecutors were planning to use him as a witness in the other officers' trials.
Warren S. Alperstein, a former city prosecutor, told reporters after Wednesday's decision that Porter's mistrial may complicate the other cases, specifically the case of officer Caesar R. Goodson Jr., who was driving the police van.
Goodson's trial was originally slated for Jan. 6 but now, Alperstein says, a big question is whether his trial will be pushed back to allow the state time to decide whether to retry Porter before moving on to the other cases, or wait to retry him after the remaining five officers.
"The state doesn't have carte blanche to just move court dates around," University of Maryland law professor David Gray told ABC News, noting it is up to the administrative court judge to set dates, not the attorneys involved.
"Every criminal is entitled to a speedy trial. And every time the state pushes a trial back, the trial could be dismissed outright," Gray said.
Goodson faces charges of second-degree depraved heart murder, involuntary manslaughter, second-degree assault, gross negligent manslaughter by vehicle, criminal negligent manslaughter and misconduct in office.
All six officers involved have pleaded not guilty to the charges they face.
There is also the possibility that the state may offer Porter a plea deal in exchange for his testimony, Gray told reporters after court Wednesday.
Another factor that state prosecutors are waiting to learn is the breakdown of the hung jury. As of now, the number of jurors who voted for or against Porter has not been released, so it is unknown whether just one person held out or whether a bigger portion of the 12-person jury went one way or the other. Such information is released in some cases, but it is unclear whether it will be released in this case.
"It really is just an example of how hard it is get twelve independent people to reach the same conclusion," professor Gray told ABC News of the mistrial.
Judge Barry Williams has barred prosecutors and defense attorneys from publicly discussing the case.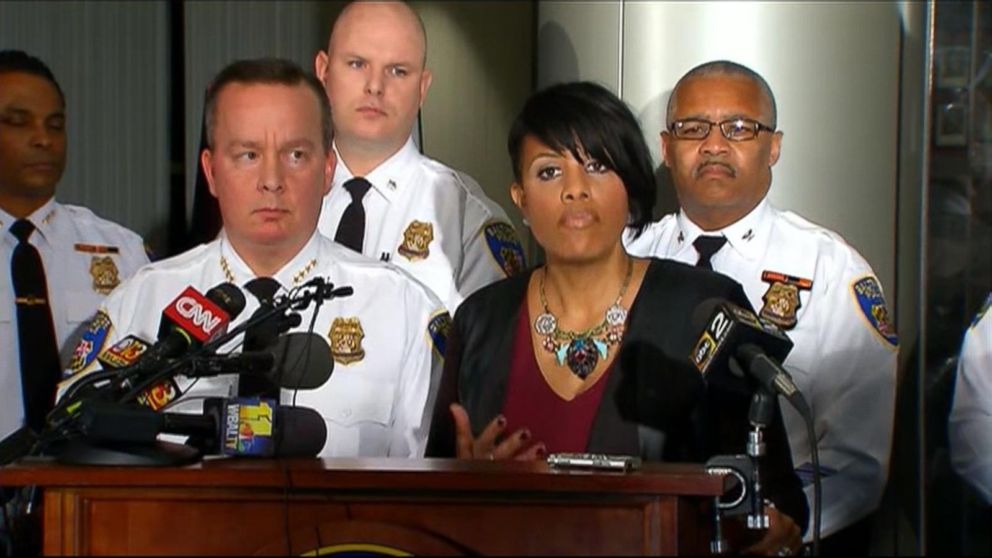 If there is another trial, there is always a chance that it may be moved out of Baltimore. Porter's lawyers have previously called for the trial to be moved outside city limits, but they have been denied those requests.
In her statement following the mistrial Wednesday, Baltimore Mayor Stephanie Rawlings-Blake cited the local jury pool as part of the reason any protestors should respect the court's decision.
"This is our American system of justice," she said in the statement released on her Twitter account. "Twelve Baltimore residents listened to the evidence presented and were unable to render a unanimous decision."