They did it.
Two days after Colin Kaepernick, the former San Francisco 49ers quarterback, sparked outrage across social media for being the face of Nike's new ad campaign, the company has released the full two-minute long spot.
"Believe in something. Even if it means sacrificing everything," reads the ad, posted to Kaepernick's Twitter account on Monday.
As part of Nike's 30th anniversary "Just Do It" campaign, the Kaepernick ad was a preview to the full-length commercial set to air during the NFL regular season kickoff game Thursday night. Kaepernick, who was the first athlete to kneel during the "Star-Spangled Banner" to protest police brutality against black people and hasn't played a game since 2016, tweeted the full video of the commercial on Wednesday.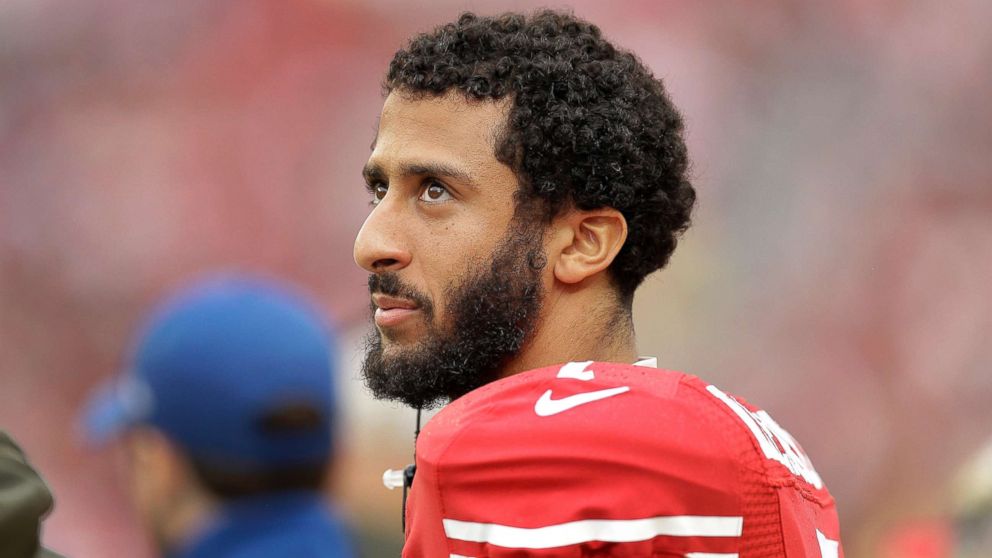 Other athletes featured in the campaign include tennis champion Serena Williams, New York Giants wide receiver Odell Beckham Jr. and pro-skateboarder Nyjah Huston.
Believe in something. Even if it means sacrificing everything.
The ad prompted many people online to threaten to boycott the company, while some went so far as to throw out their Nike gear or burn it.
"Nike's campaign will generate both attention and discussion which is, arguably, one of its central aims," Neil Saunders, managing director of data and analytics firm Global Data, previously told ABC News. "However, it is also a risky strategy in that it addresses, and appears to take sides on, a highly politicized issue. This means it could ultimately alienate and lose customers, which is not the purpose of a marketing campaign."
Yet, despite the backlash, the campaign has proven itself successful, receiving more than $43 million worth of media exposure in less than 24 hours, Bloomberg reported.
NFL executive vice president of communications and public affairs Jocelyn Moore said in a statement on Tuesday, "The National Football League believes in dialogue, understanding and unity. We embrace the role and responsibility of everyone involved with this game to promote meaningful, positive change in our communities. The social justice issues that Colin and other professional athletes have raised deserve our attention and action."
The commercial ends with Kaepernick saying, "So don't ask if your dreams are crazy, ask if they're crazy enough." As one of the world's largest sports apparel companies, it seems Nike's dream is crazy enough.
Check out the full commercial below.