Fulton County DA empaneling new grand jury to weigh Trump election charges
Fani Willis has signaled that charging decisions could come this summer.
The Atlanta-area prosecutor investigating efforts to overturn the 2020 presidential election in Georgia is empaneling a new grand jury that could ultimately decide whether to approve charges against former President Donald Trump.
Fulton County District Attorney Fani Willis met Tuesday with prospective jurors in front of Judge Robert McBurney at a courthouse near Atlanta, where she has been probing whether Trump and his allies' overtures to state officials in late 2020 amounted to criminal activity.
In April, Willis signaled publicly that potential charges could be brought as soon as this summer.
Willis officially launched the probe in February 2021, sparked in part by the now-infamous Jan. 2, 2021, phone call Trump made to Georgia Secretary of State Brad Raffensperger in which Trump pleaded with Raffensperger to "find 11,780 votes," the exact number Trump needed to win Georgia.
Trump has denounced the investigation and has repeatedly defended his phone call to Raffensperger, which he called "perfect."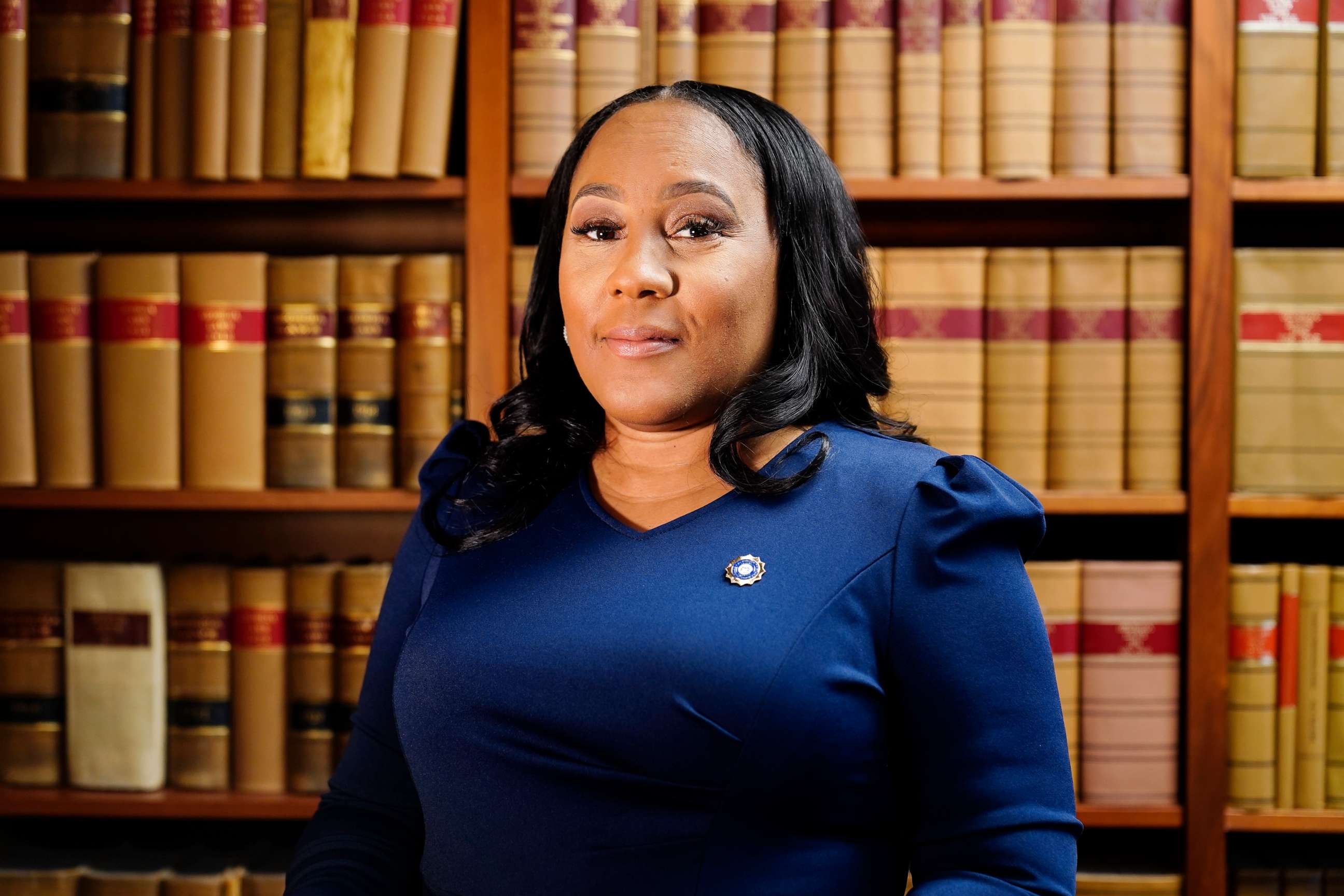 In January, a previous special grand jury seated by Willis issued its final report, which found "by a unanimous vote that no widespread fraud took place in the Georgia 2020 presidential election that could result in overturning that election."
That grand jury did not have the ability to return an indictment -- only to make recommendations concerning criminal prosecutions.
The publicly released portion of their report revealed no details about any such recommendations, beyond recommending that prosecutors seek indictments against witnesses who they believe may have lied during their testimony.