— -- A joint funeral was held today for the nine members of the same family who were killed in the deadly church shooting in Sutherland Springs, Texas this month.
Three generations of the Holcombe family were among the 26 people killed at the First Baptist Church of Sutherland Springs on Nov. 5, one of the deadliest mass shootings in modern U.S. history.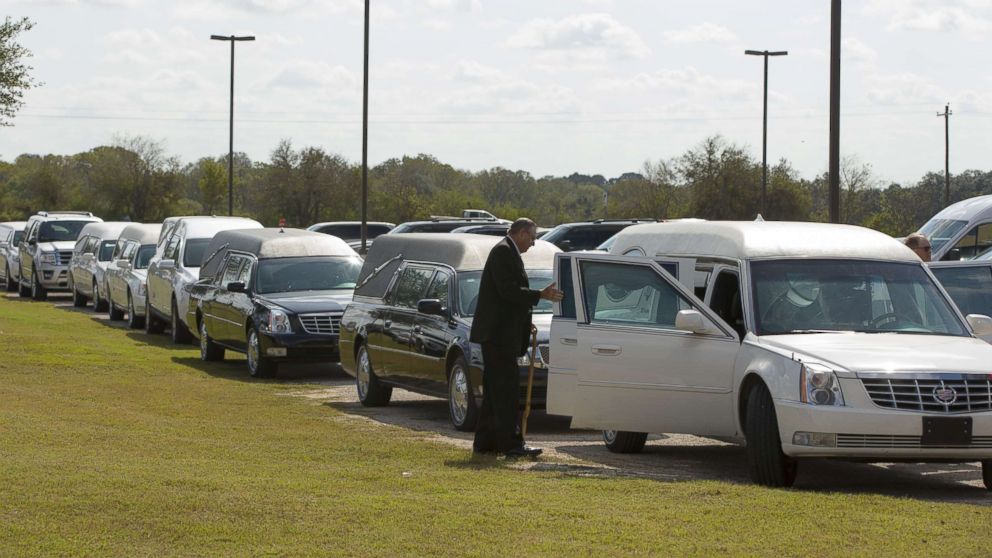 There were at least seven hearses parked outside of the funeral in Floresville, Texas, today. The Holcombe family victims included three children and one unborn child.
At least 3,000 mourners were believed to be in attendance and hundreds more were turned away from the service at the Franklin Funeral home.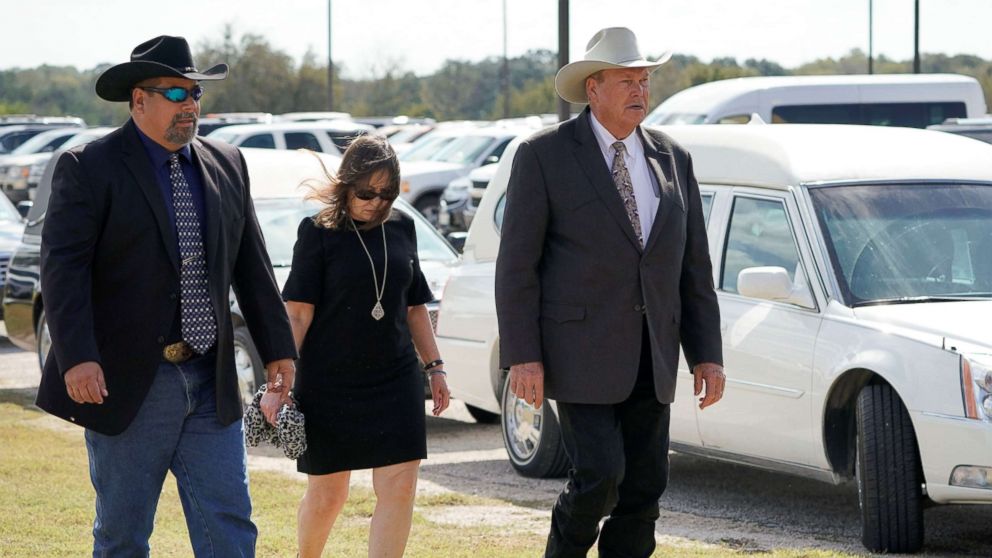 Wilson County Sheriff Joe Tackitt, who was a part of the investigation of the Sutherland Springs shooting, was pictured attending the funeral.
Bryan Holcombe, 60, an associate pastor for the church, was killed in the gunfire, as was his wife, Karla Plain Holcombe, 58.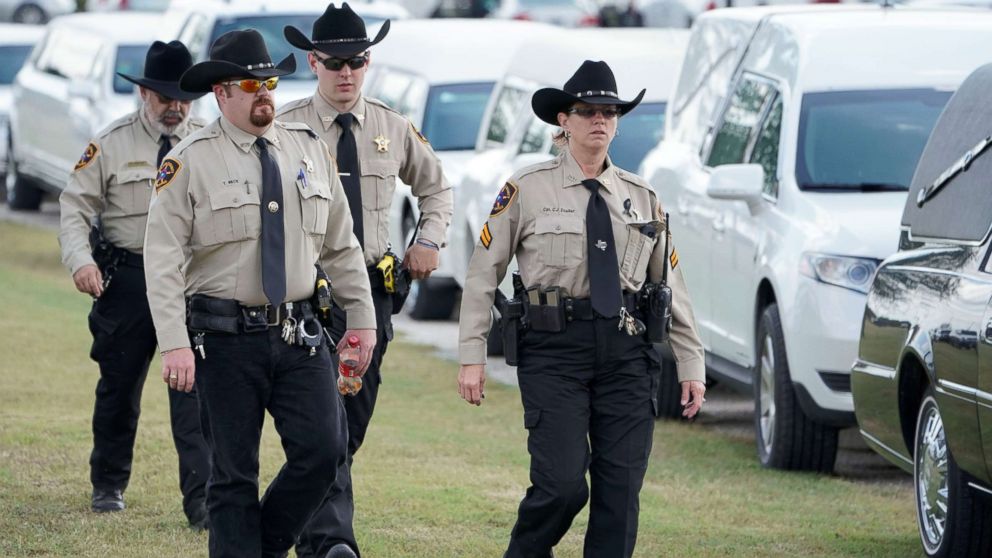 The Washington Post reported that Bryan and Karla Holcombe were high school sweethearts. Bryan Holcombe was walking up to the pulpit when the shooting began, according to The Post.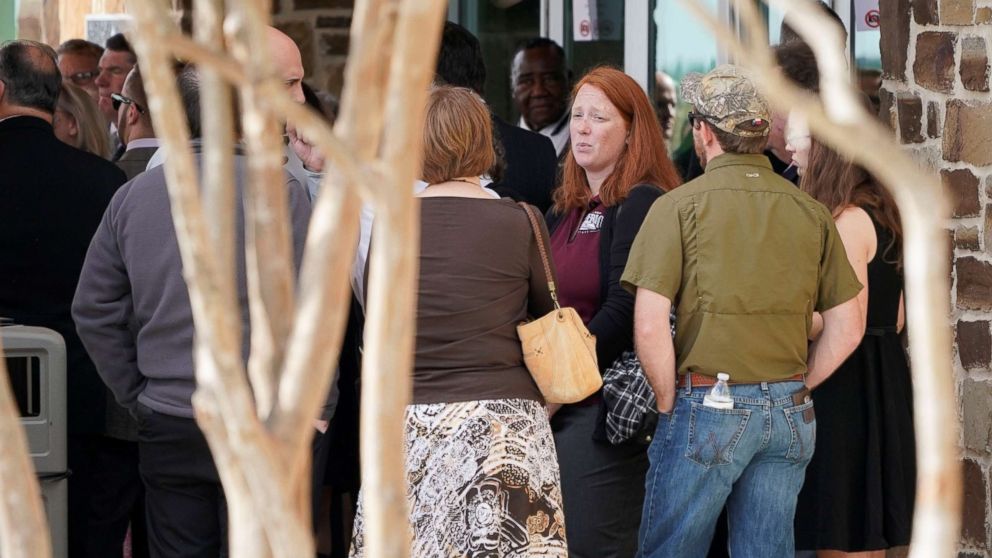 The couple's daughter-in-law Crystal Holcombe, 36, was eight months pregnant when she was gunned down in the church. Her unborn child was killed in the shooting along with three of her five other children -- Emily, Megan and Greg Hill. The unborn child was also counted in the police's death toll from the shooting.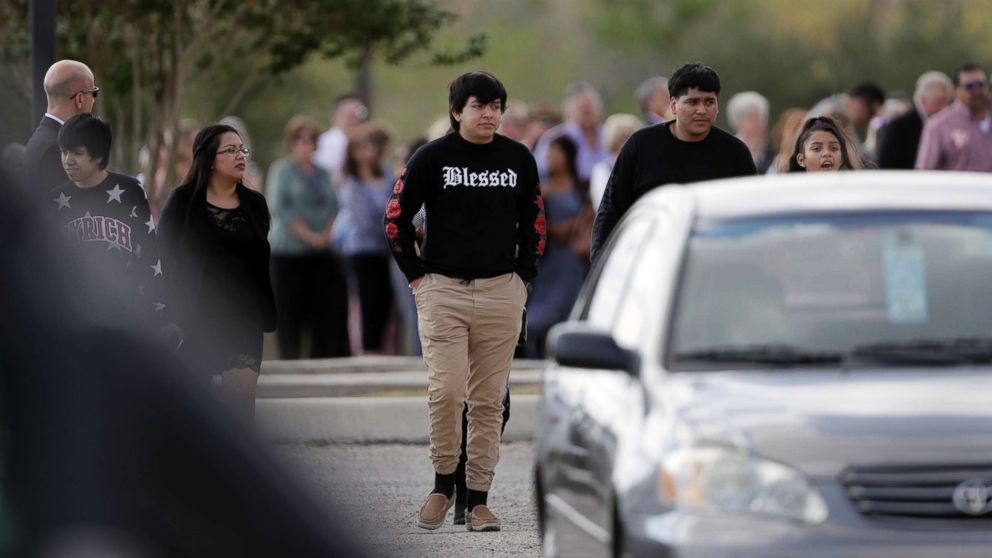 Crystal Holcombe is survived by her husband John, the son of Bryan and Karla Holcombe, and two of their children. John Holcombe has posted updates on his Facebook page since the shooting, and in one, he wrote "it was too soon to tell" the sex of the unborn child, but the couple planned on calling it Carlin Brite 'Billy Bob' Holcombe. He wrote the name included his wife's choices for a boy or girl and the nickname that their children had given their unborn sibling.
The remaining two victims were Bryan and Karla Holcombe's 36-year-old son, Marc Daniel Holcombe, who went by Danny, and his 1-year-old daughter, Noah Holcombe.