Black history – particularly how it's taught and which perspectives are included – has become the center of debate in schools across the country.
As teachers begin their Black History Month lessons amid the conservative backlash against certain lessons on race, some worry about the future of the annual celebration as well as its place in education.
"We have to continue to make sure that people recognize that Black history is unique in itself, and there's no American history without it," Sharif El-Mekki, the co-founder of the Center for Black Educator Development, told ABC News.
Ongoing conflict over Black history
The national racial reckoning in the spring and summer of 2020 prompted many schools across the U.S. to begin embracing and implementing in-depth curriculum and literature to discuss race, diversity and equity.
Lorena Germán, co-founder of anti-racism education organization Multicultural Classroom, said honest lessons about Black history in the U.S., supplemented by conversations on racism and equity make for a well-rounded education.
"We would be dishonest to say that in classrooms, we are not also working on character building," Germán told ABC News. "So if we're doing that, anti-racism has to be a part of this conversation, in addition to other things."
However, the efforts have not come without backlash.
For example, the College Board is preparing to expand its AP African American Studies pilot curriculum to hundreds of schools.
It recently released its official framework, with changes and removals of some of the most controversial topics after the course was rejected by the Florida Department of Education, who said it is "inexplicably contrary to Florida law and significantly lacks educational value."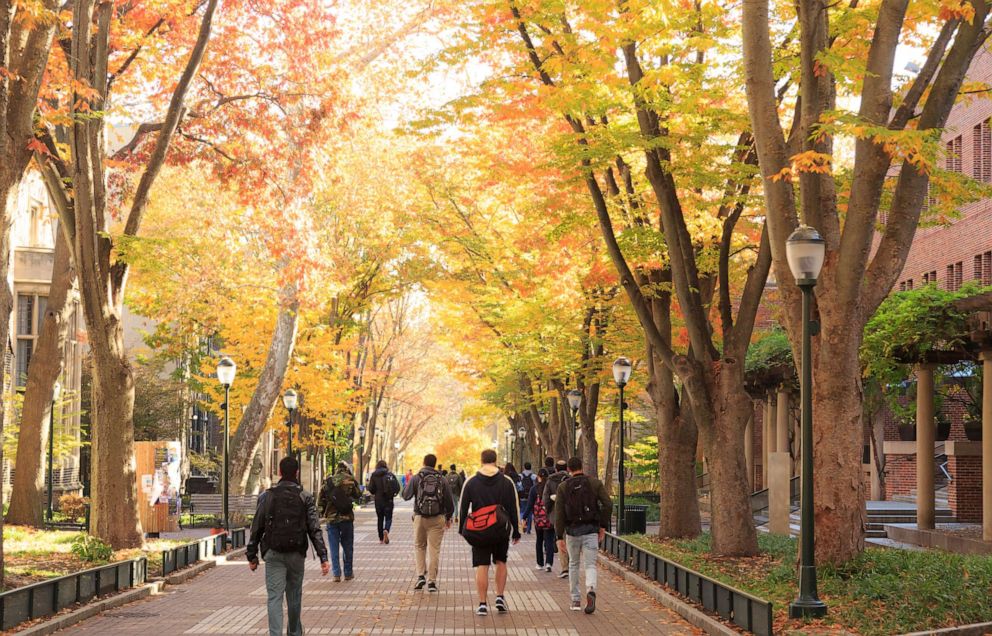 "We proudly require the teaching of African American history. We do not accept woke indoctrination masquerading as education," tweeted Florida Commissioner of Education Manny Diaz Jr. about the curriculum.
The lesson plan conflicted with Florida's so-called "Stop WOKE" Act, which restricts certain race-related content in workplaces, schools and colleges in the state. However, it's restrictions on higher education have been blocked and are being battled out in the courts.
"We seek normalcy, not philosophical lunacy, we will not allow reality, facts and truth to become optional. We will never surrender to the woke mob. Florida is where woke goes to die," Gov. Ron DeSantis said during his Jan. 3 inauguration.
"Woke" is defined by the DeSantis administration as "the belief there are systemic injustices in American society and the need to address them," according to DeSantis' general counsel, as reported by The Washington Post.
Meanwhile, in New York, one of the educators teaching the pilot Advanced Placement African American Studies course told ABC News that her students were incredibly engaged with the course content and excited to learn.
"They've never had a history course like this," Sharon Court told ABC News. "Sometimes they can even connect [the lessons to] understand things that are happening today because of what they're learning."
"I also think it helps to make some global citizens and understand the world that we live in," she added, referring to AP's addition of African American studies alongside other world heritage and history courses.
In Florida, classrooms and libraries in K-12 and in higher education are also being subjected to heavy vetting and scrutiny under the new law, according to state educators.
At least one Florida school is covering up or removing books in their classrooms that have not been approved under the Stop WOKE Act.
"What we have going on is: teachers are very scared," Stephana Ferrell, a member of local advocacy group Florida Freedom to Read Project, told ABC News. "They know they have their district telling them that they could face third degree felonies, that they could be sued for saying the wrong thing."
Colleges and universities in the state turned over information about programs and courses that related to race, diversity and equity to DeSantis' administration, which later vowed that such programs would get "no funding, and that will wither on the vine."
"It's sort of a little sad to see that some students, depending on where you live in the country, have access to open access to learning and education that in some places they don't have," said Court.
She continued, "I am a history teacher. The idea that education is a right, I think, is an important one that our country has, for the most part, held up."
The debate over race and diversity in education goes beyond Florida's borders. Nationwide, libraries and classrooms have been facing legislation that restricts certain lessons about race, as well as an unprecedented number of reports against literature by political advocacy groups. Supporters of these efforts say this gives more power to parents to decide what their children read or learn.
The majority of the books being "banned" or challenged are written by or about people of color or LGBTQ people, according to the organizations that track such challenges.
"I'm hurting for children of color who are watching this ... and who are being stripped of the opportunity to see themselves holistically and beautifully represented in curriculum," Germán said.
In light of this, some educators told ABC News that this backlash is one reason why Black History Month is so important to them: "There's still too many folks that think Black history begins with enslavement … and stops with the civil rights movement," said El-Mekki.
Where is Black History Month headed?
"We have to just be careful of accepting intellectual crumbs for our children in our schools, and making sure that they have a full robust understanding of all of what makes up the Black experience in this country and throughout the diaspora," El-Mekki said.
The official month holds schools accountable for celebrating and representing Black voices, educators say. However, some argue that the current wave of legislation and policies demonstrates the importance of pushing back and implementing Black history into curriculum in an accurate, in-depth way.
"We have to be vigilant, even with a formal Black History Month," El-Mekki said.
Restrictive legislation, El-Mekki and Germán said, could lead to lesser quality curriculum.
He said that though places pushing back against race-related education still celebrate Black history, some lessons may not show the full picture, citing past instances in which schools claimed "enslaved people didn't resist and they were happy."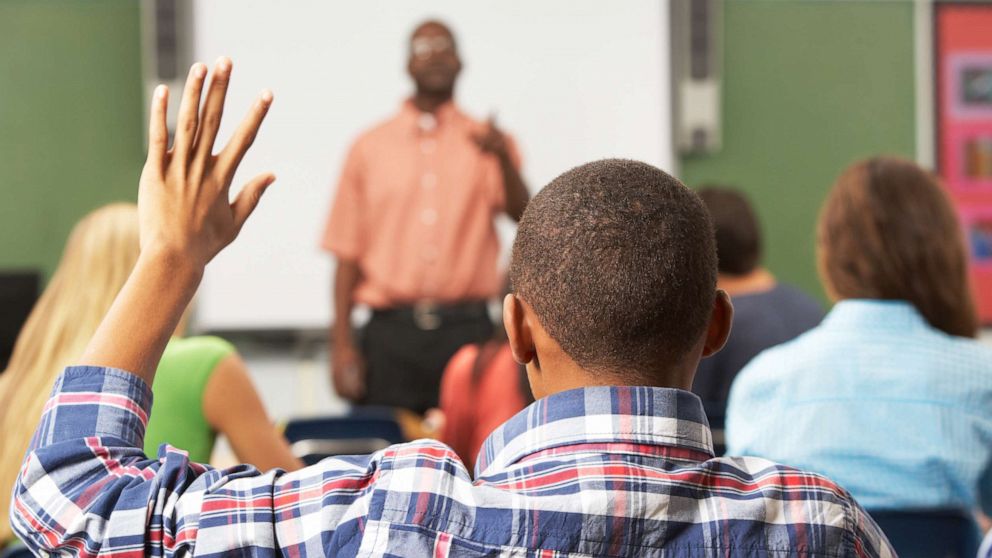 For some schools, this effort to expand Black history has already begun.
Black studies courses are being implemented in states across the country, alongside Hispanic and Asian studies. These courses aim to expand student knowledge about non-white communities and their role in U.S. and world history.
In 2020, Connecticut required all state schools to offer Black and Hispanic studies. In New York, state universities and colleges are required to incorporate diversity in general education requirements. In 2021, California became the first state to require high school students to complete an ethnic studies class to earn their diploma.
It's made some educators hopeful.
But, as other states continue to grapple with this subject, some remain cautious and watchful over the future of the month-long celebration, as well as Black history throughout the year.