A student who says he was forced to leave his family home because of his sexual orientation -- threatening his chances of attending his dream school Georgetown University in the fall -- will be heading to Washington, D.C., to become a Hoya after all.
On Friday, Seth Owen of Jacksonville, Florida, updated supporters on the situation via a GoFundMe page and thanked them for helping him reach his goal.
"The professionals at the Office of Student Financial Services have continued to work with me to make my dream a reality," he said in a statement. "Due to their efforts and attention, they were able to adjust my aid package even further, my expected contribution is now $0."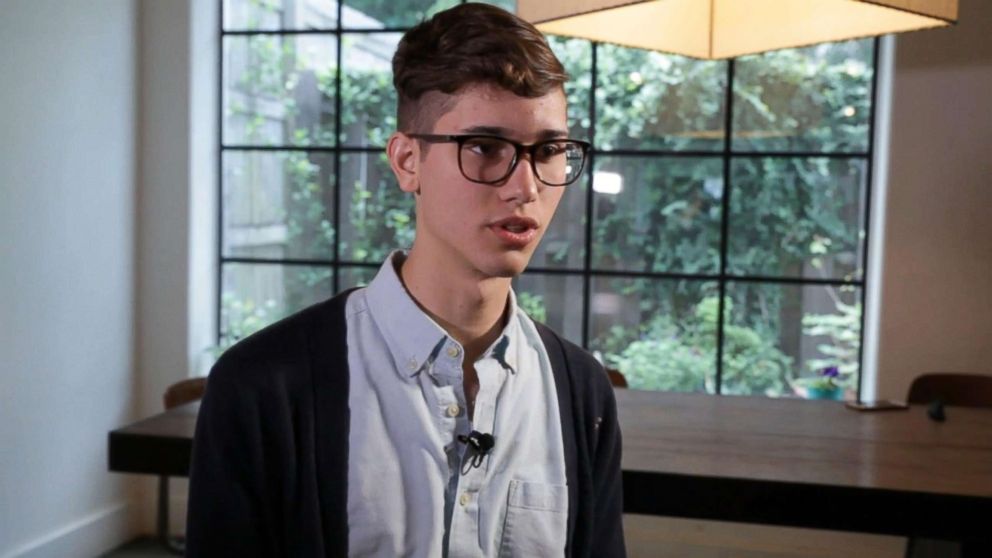 Owen said the financial services office had helped him to enroll in the school's scholarship program, which also includes mentoring and networking opportunities.
According to Jane Martin, Owen's former teacher and friend, Owen, who is gay, had endured conversion therapy and then been given an ultimatum by his devout Christian family: "to attend the church that outwardly attacked him and his sexual orientation or he would need to leave home."
In February, according to Martin, Owen left the home and was taken in by friends.
Martin said the financial aid package that Georgetown had offered him was based on parental support. Without help from his parents, Martin said, Owen faced a $20,000 bill for his first year of schooling.
Despite him working, Owen -- co-valedictorian of his high school class, captain of his swim team and member of the National Honor Society -- could not save up that amount of money so Martin and other teachers started a GoFundMe on June 18 to help him raise the funds.
In the interim, Martin said on the website, Owen planned to move with her family to Boston for a gap year because Georgetown had continued to deny his appeals for more financial aid given his change in circumstances.
As of Monday, the page had raised more than $140,000.
"Thank you to all who have donated to the campaign," Owen said. "Your generosity will help me succeed academically this year and in the years to come. At the moment, I am in process of exploring the establishment of a scholarship to help LGBTQ+ scholars who find themselves in the circumstance I was in earlier this year. I am looking forward to utilizing the resources of Georgetown to help with this effort."
In a statement Monday to ABC News, Georgetown University said: "Georgetown University admits and enrolls students without regard to their financial circumstances and is committed to meeting the demonstrated financial need of eligible students through a combination of aid programs that include grants, scholarships, employment and loans from federal, state, private, and University resources. While we cannot comment on any individual case, we work closely with students whose financial circumstances change after admission to modify financial aid assistance and ensure they can still enroll regardless of their ability to pay."