Hundreds of people in Georgia are searching for a 19-year-old man who went missing Monday night.
The Forsyth County Sheriff's Office, U.S. Park Service, Georgia State Patrol aviation unit and several fire departments are looking for Byron Grogan, last seen running on a trail at the Chattahoochee Pointe Park in Suwanee, Georgia, according to the sheriff's office.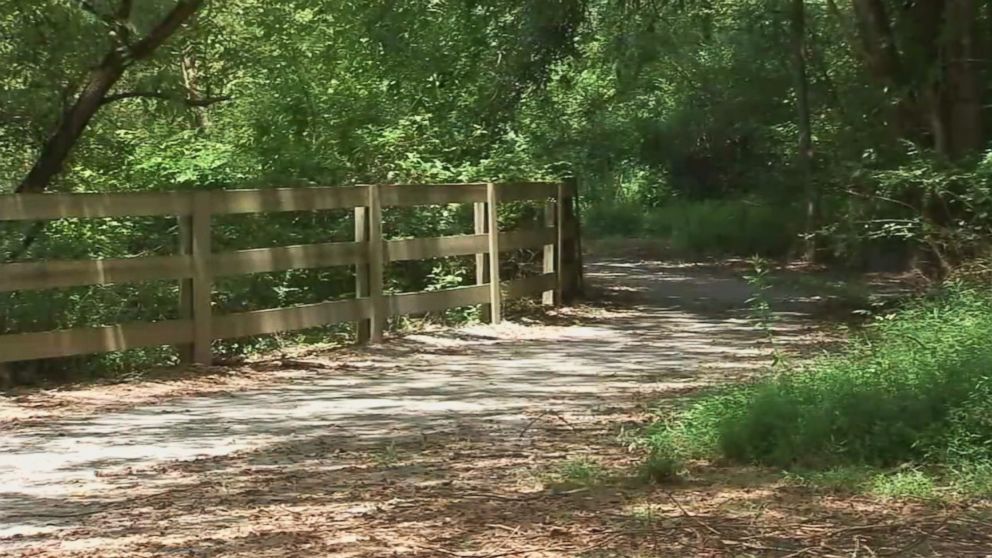 Grogan's car, keys and wallet were found by a river, his family told ABC Atlanta affiliate WSB-TV. They have not heard from him since he set off for a run around 9 p.m. Monday.
Search-and-rescue boats combed through the water for Grogan, while helicopters searched from the sky.
Grogan's parents told the station that he had jogged in the park before but would always return home in about an hour.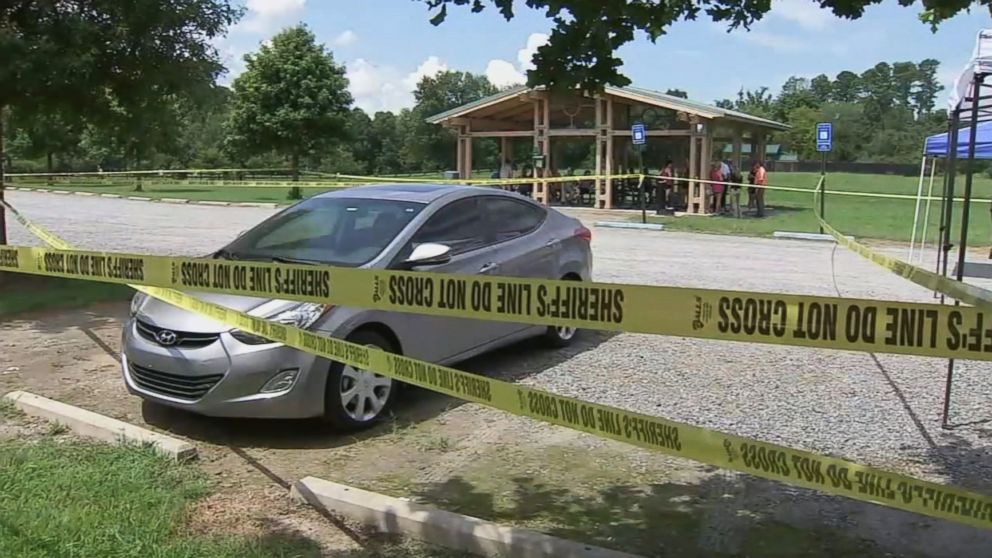 Authorities described Grogan as a white male, about 6 feet tall, 175 pounds. He was wearing a yellow T-shirt, red shorts and running shoes, WSB-TV reported.
"The concerning part of this is he has no history of this, and his car is right here in the parking lot," Forsyth County Sheriff's Cpl. Doug Rainwater told WSB-TV.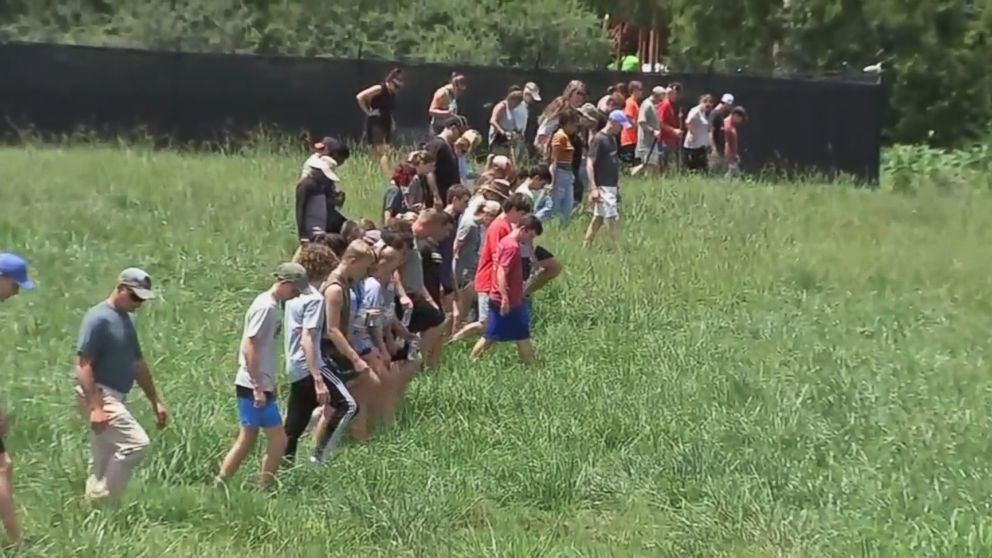 Nearly 200 people are participating in the search, WSV-TV reported. Grogan's friend, Jonathan Schwind, was among the volunteers looking for the teen.
"He's definitely been my best friend for years and years. We've been on cross-country together," Schwind told WSB-TV. "So, I have to do my part and look for him."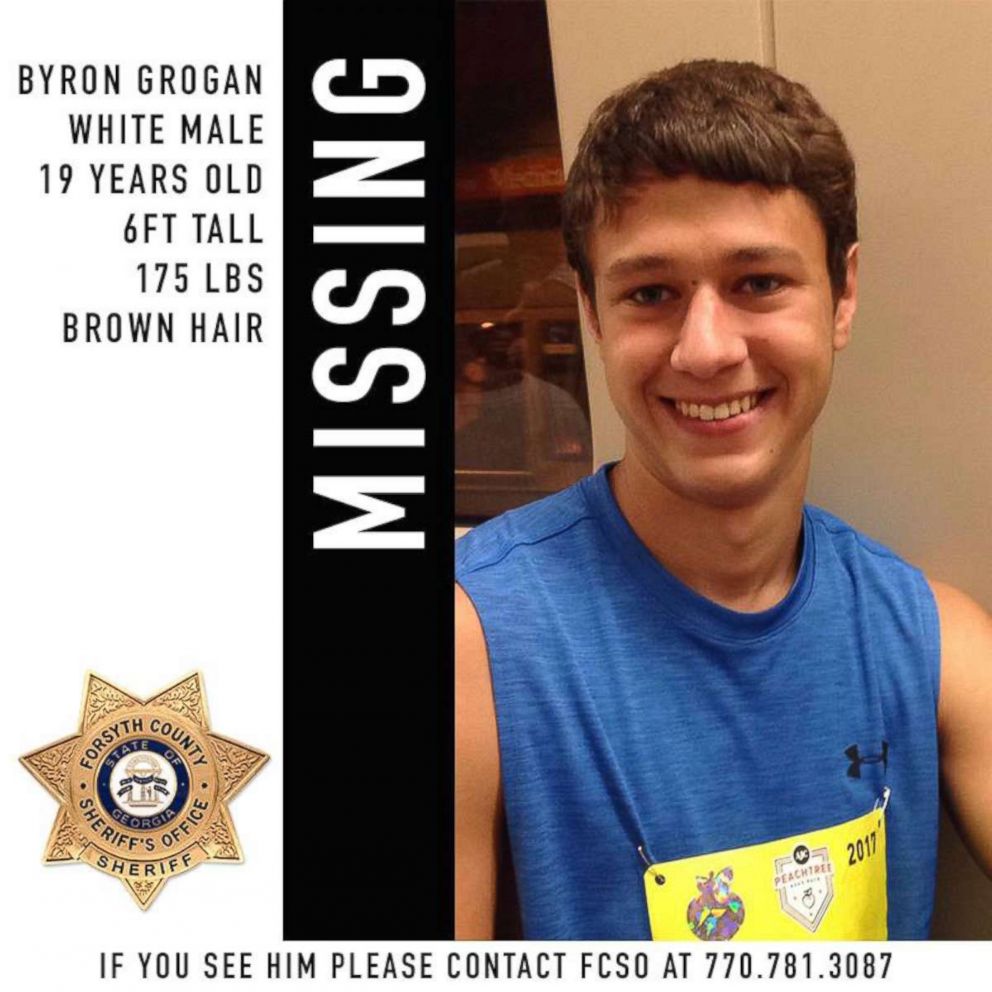 ABC News' Rachel Katz contributed to this report.