— -- An Indiana couple's backyard turned into a huge sinkhole -- and it was unclear over who was responsible to fix it.
The sinkhole in Frank and Letitia Casto's yard used to be about four feet wide and six feet deep. It now measures about 40 feet wide and 30 feet deep.
"it just keeps dropping and swallowing trees, and this is where we are at," Letitia Casto told ABC News station WLS.
The hole was initially filled with rocks and covered with grass, but it kept growing, swallowing up trees.
"We've been complaining to different people for all this time, and everybody just keeps kind of ignoring us," Frank Casto told WLS. "It could have been a little problem, but it's turned into a monster, at this point."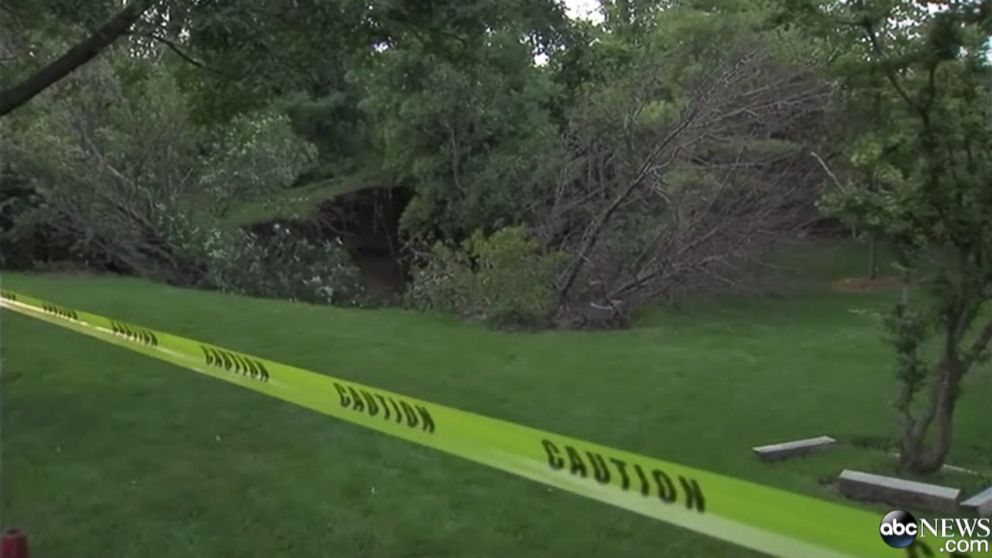 The location of the sinkhole has made the situation more problematic. The Castos' land borders on three different Indiana towns -- with part of their property in Dyer and another part in in Schererville. Munster is located across the street.
Electrical and gas lines, and sewer pipes underneath the sinkhole are shared by all three municipalities, according to WLS. The towns will be sending engineers to the sinkhole Monday.
"They were throwing it back and forth and no one would take responsibility for it, and that's why it got to this point," Letitia Casto told WLS.