New York -- A 34-year-old Illinois man is lucky to be alive thanks to the help of some Good Samaritans, who stepped in and took "immediate action."
Aurora Police Department dash cam video shows Jose Martinez, 57, pull a driver out of his car after it was involved in a single car crash just after midnight on March 31. Martinez who lives across the street from where the crash occurred, saw the fire and rand to pull the man out of the burning vehicle.
Once Martinez pulled the driver out, another bystander, Devin Johnson, 29, also stepped in and helped pull the man further away from the burning vehicle.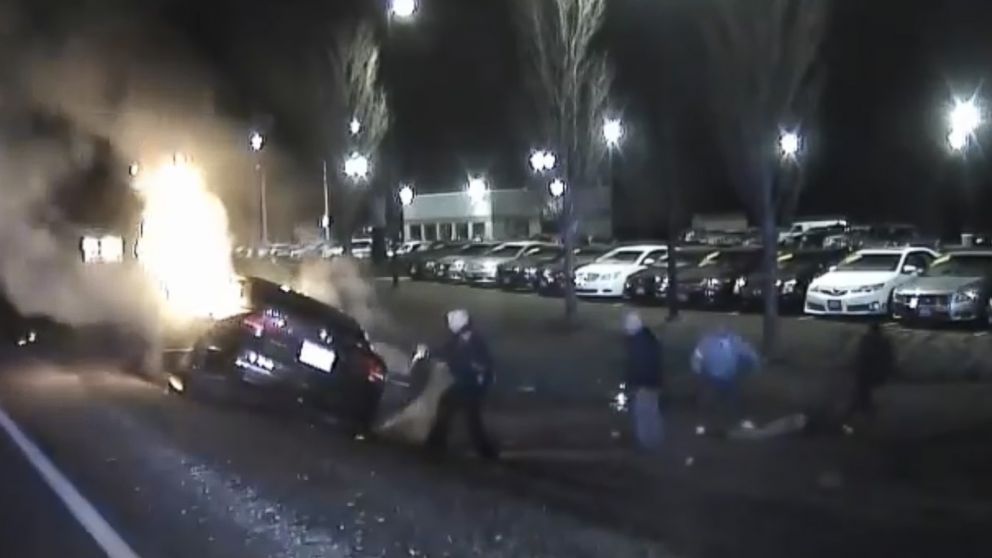 When police got to the scene, they began to break down the car's windows to make sure that there were no other passengers trapped inside.
Police credit Martinez and Johnson for not only saving the driver's life but for making sure the man was fully out of harm's way.
"To say Jose's actions were heroic and brave are an understatement. Had he not taken immediate action, the driver would not have lived," said an official statement from local police. "Devin should also be commended for assuring the man was out of harm's way. Outstanding job, gentlemen."
As for the driver, he was taken to a suburban Chicago hospital to treat his burns and other non-life threatening injuries. He was later charged with DUI, as well as other traffic offenses.