A college night at a popular music bar in a Southern California suburb ended in bloodshed when at least 12 people were shot dead. Witnesses recounted how they hid under tables, jumped through windows and ran for their lives.
A gunman burst into the Borderline Bar and Grill in Thousand Oaks late Wednesday night, firing multiple rounds at patrons and throwing what appeared to be smoke bombs.
Teylor Whittler, 19, was celebrating her friend's 21st birthday inside the packed Western-style bar, which hosts a "college night" on Wednesdays that is open to people 18 and over.
"I was on the dance floor dancing and all of a sudden I heard the shots," Whittler told ABC News in an interview Thursday on "Good Morning America."
"I turned around and I saw it was an actual person with a gun and I couldn't believe it at first, but my initial reaction was to run and take cover," she said. "A bunch of people dog-piled on top of each other."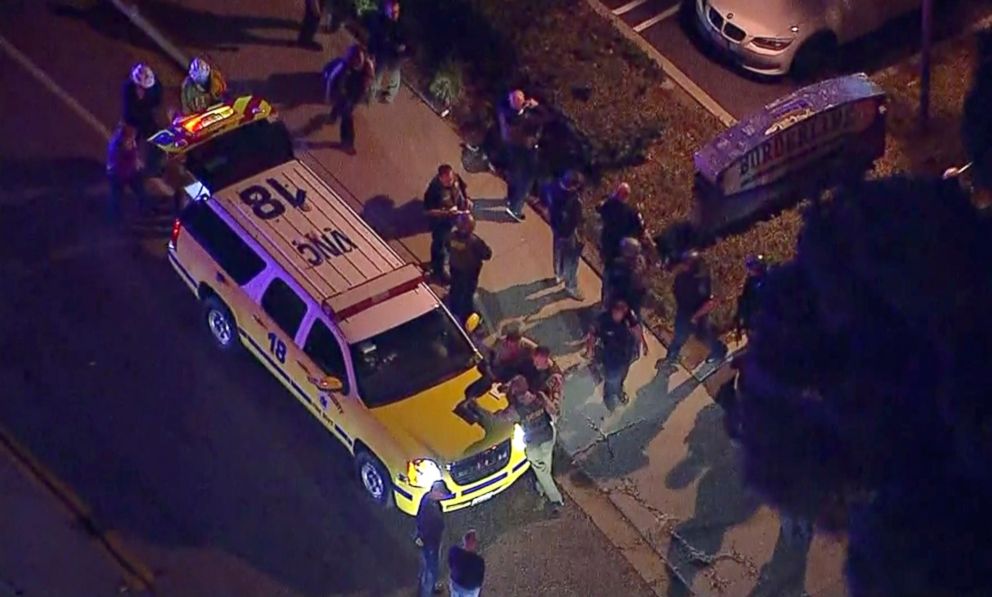 Whittler recalled how some men in the crowd got down to block her and others on the ground, with their backs to the shooter, "ready to take a bullet for every single one of us."
When there was a break in the shooting, dozens of people tried to flee out the back door and jump through windows, she said.
"I ended up getting caught on the ground and stumbled over by multiple people. I got hit in the head by a stool that was being picked up to throw through a window," Whittler said. "Some guy came up behind me and grabbed me and said, 'Get up, we have to go.'"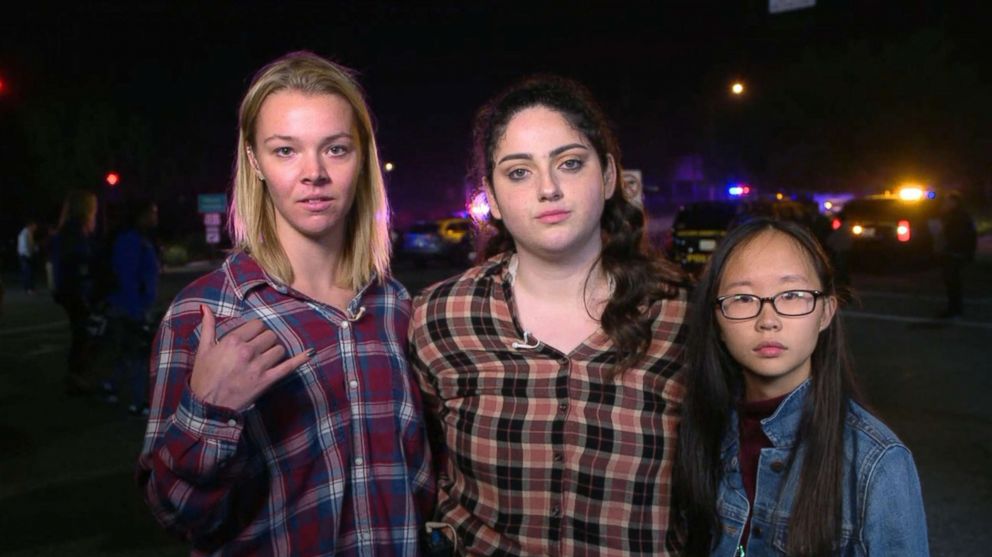 Whittler's friend, Sarah Rose DeSon, said she saw what appeared to be smoke grenades.
"I was lucky enough to get out alive," DeSon said on "GMA." "It does not feel real. I'm in shock, I'm in shock. I'm terrified."
Their friend, Nellie Wong, whose 21st birthday they were celebrating, said their group was at the bar with a couple of other friends whom they haven't heard from since the gunfire broke out.
"We don't know if they're still in there," Wong said. "If they got out, we don't know where they are."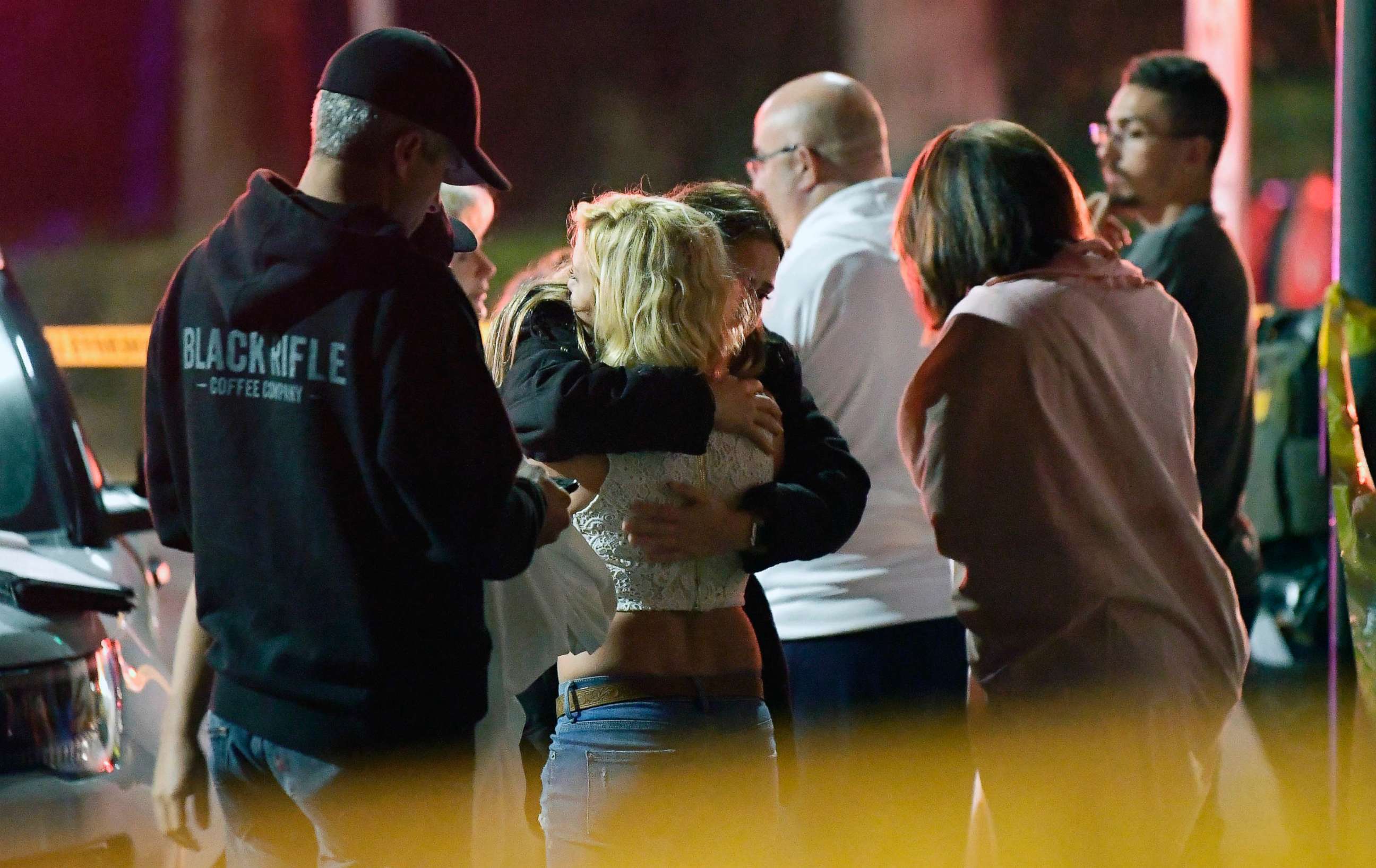 John Hedge said he was with his stepdad near the bar's entrance when the shooting began and he thought it was a "joke" at first until he saw people drop to the floor.
"I was talking to my stepdad and I just started hearing these big pops. Pop, pop, pop," Hedge told ABC Los Angeles station KABC-TV. "There was probably 12 shots before I got out the front door."
A witness who gave only his first name, Matt, said he hid until he heard the gunman reload and then used a barstool to smash a window to help get others to safety.
"All I did was grab as many people as I could and pulled them underneath the table and then till I heard a break in the shots and then we got people out of there as much as we could," Matt told KABC-TV. "I know where I'm going if I die, so I was not worried to sacrifice. So all I wanted to do was get as many people out of there as possible."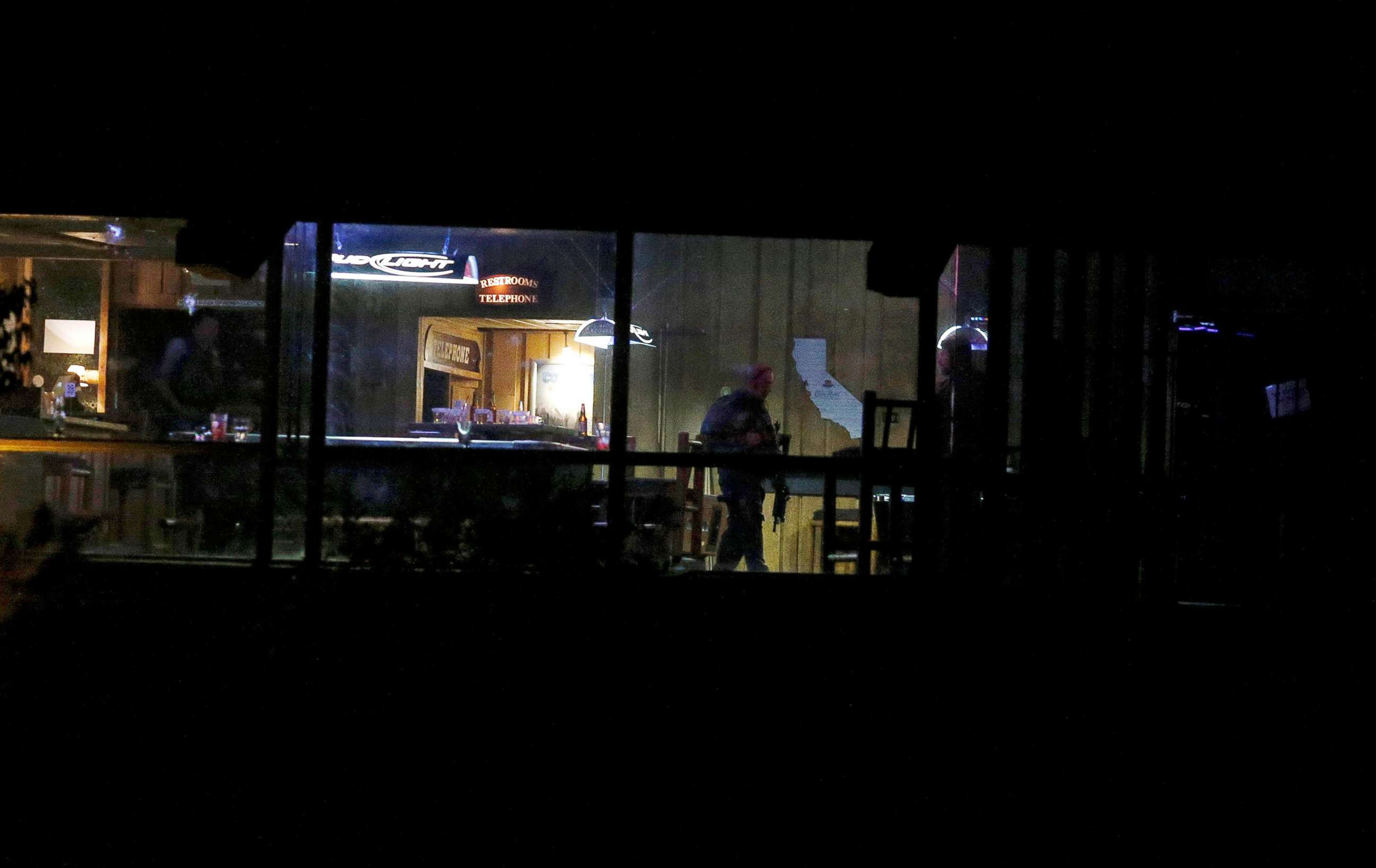 Authorities said the alleged shooter was later found dead inside an office adjacent to the entry of the bar. The suspect has been identified as Ian David Long, a 28-year-old U.S. Marine Corps veteran, according to Ventura County Sheriff Geoff Dean.
Long was allegedly armed with a legally purchased .45-caliber Glock handgun that had an extended magazine, Dean said.
At least 12 people, including Ventura County Sheriff's Sgt. Ron Helus, were fatally shot and at least 13 others injured, Dean said. Those 13 patients were treated at local hospitals for gunshot wounds or cuts and have since been released, officials said.
Thousand Oaks, located about 40 miles west of Los Angeles, is considered to be among the safest cities in the country, with good schools and low crime. It ranked third in America's safest cities this year, according to Niche, a Pittsburgh-based company that researches neighborhoods and schools across the nation based on public data as well as resident reviews.
Wednesday night's shooting is the latest on the growing list of mass shootings in the United States this year. So far, there have been at least six mass shootings in 2018, resulting in 59 deaths.
ABC News' Jack Date, Aaron Katersky, Meghan Keneally, Josh Margolin, Emily Shapiro and Eric Strauss contributed to this report.