Bar patrons in Thousand Oaks turned into heroes after gunfire rang out
When the shooting broke out, bar patrons courageously helped others.
When a gunman opened fire inside a country western bar in California, patrons who had been dancing and having a festive time mustered the bravery to save others, breaking windows to help terrified people escape and taking life-saving measures to aid the injured, witnesses said.
"As soon as I looked up, as soon as I heard the shots, I knew exactly what was going on," a witness named Matt told ABC station KABC-TV in Los Angeles outside the scene at the Borderline Bar & Grill in Thousand Oaks.
Instead of looking for a way to save himself, Matt said "instinct" kicked in and he sought to help others.
"All I did was grab as many people as I could and pulled them underneath the table and then I heard a break in the shots and we got people out of there as much as we could," he said, adding that he used a barstool to shatter the glass windows in order to evacuate people.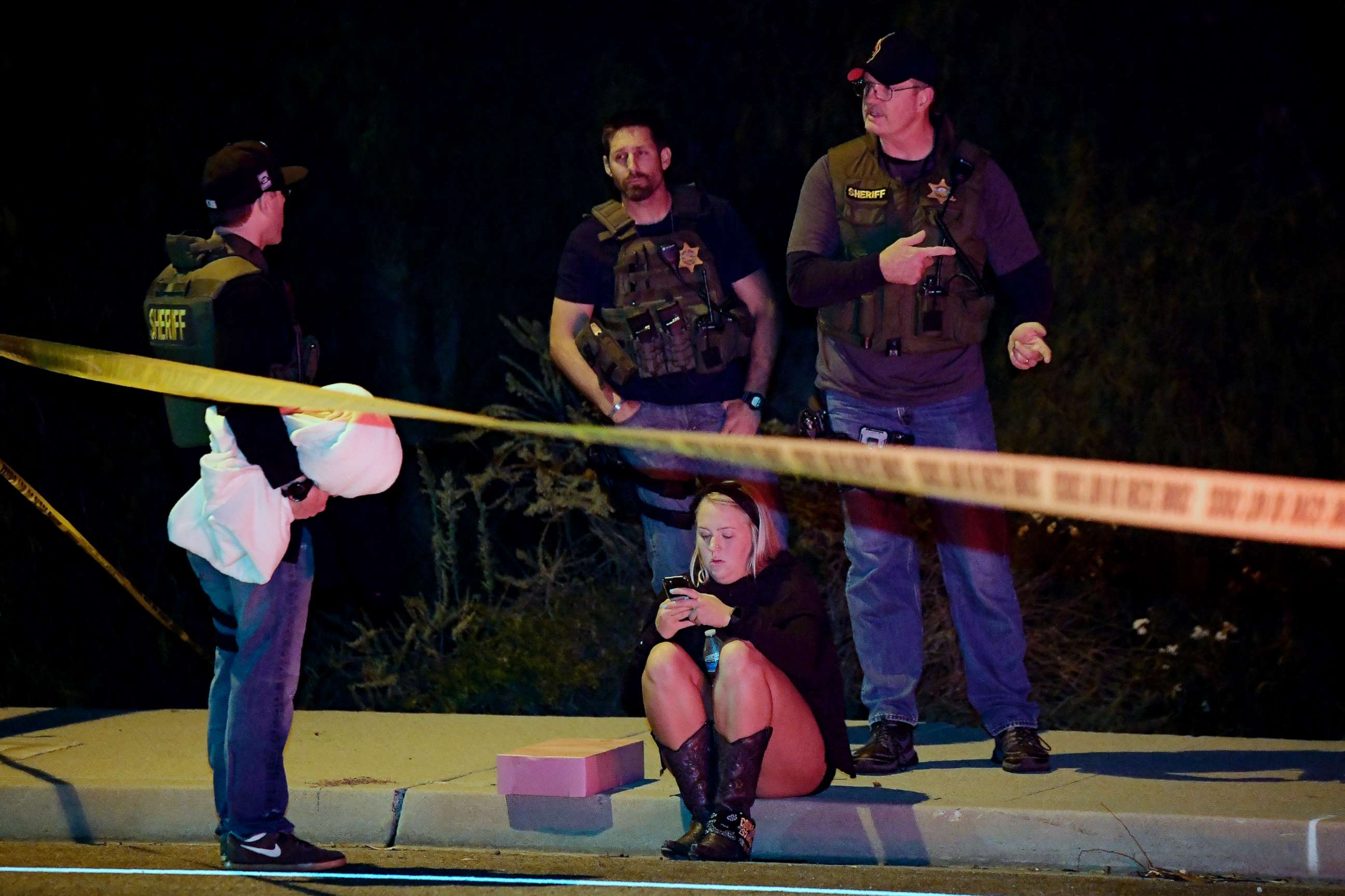 "That's all we could do. The only thing I could have wished for was to have something better than a barstool," he said. "We probably pushed 30 or 35 people through that window. I know where I'm going if I die. So, I was not worried to sacrifice. All I wanted to do was get as many people out of there as possible."
He said he heard about "10 to 15" shots fired in the first onslaught. He and several others made it outside and were running through the parking lot when they heard the second round of gunfire, he said. There was another break in the shots and then he heard what he thinks was an exchange of gunfire between the shooter and police.
"We ran back in and we were just pulling stragglers who were still in the parking lot. We were like, 'You need to get out of here right now,'" said Matt, who was wearing a blood-stained shirt.
"We probably pushed 30 or 35 people through that window," he continued. "(The gunman) was not shooting at us that I know of. No one around me was going down. He was focused more on that front area until he got done with that."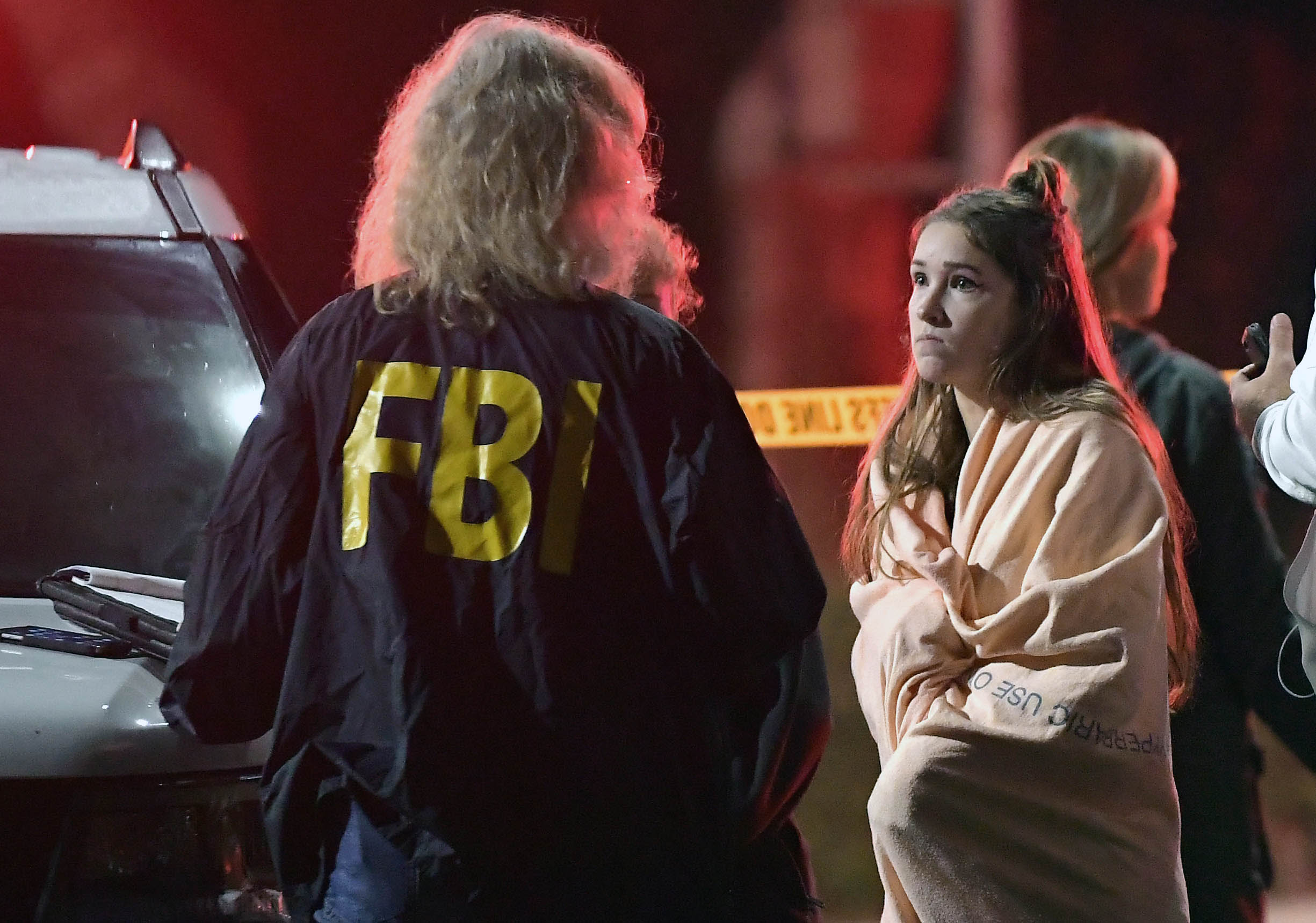 Sgt. Ron Helus, a 29-year veteran of the Ventura County Sheriff's Office who was about to retire, made the ultimate sacrifice when he ran into the bar as the shooting was going on and confronted the gunman.
Helus struck multiple times when he went through the front door, the sheriff's office said. Officials said Helus undoubtedly saved lives by going in to confront the gunman.
"He was totally committed. He gave his all and tonight, as I told his wife, he died a hero because he went in to save lives, to save other people," said Ventura County Sheriff Geoff Dean.
Matt said he saw other acts of heroism emerge in the chaos.
"When we were going back to grab more people, someone was being pulled out with a chest wound and the guys carrying him were tired, and so we took over and carried him to the paramedics," he said. "That's the only person that I actually came in contact with that had an injury from the attacker."
A witness who only provided her first name, Savannah, was one of those who escaped through one of the shattered windows. She said she was thankful for the heroic efforts of the strangers who saved her.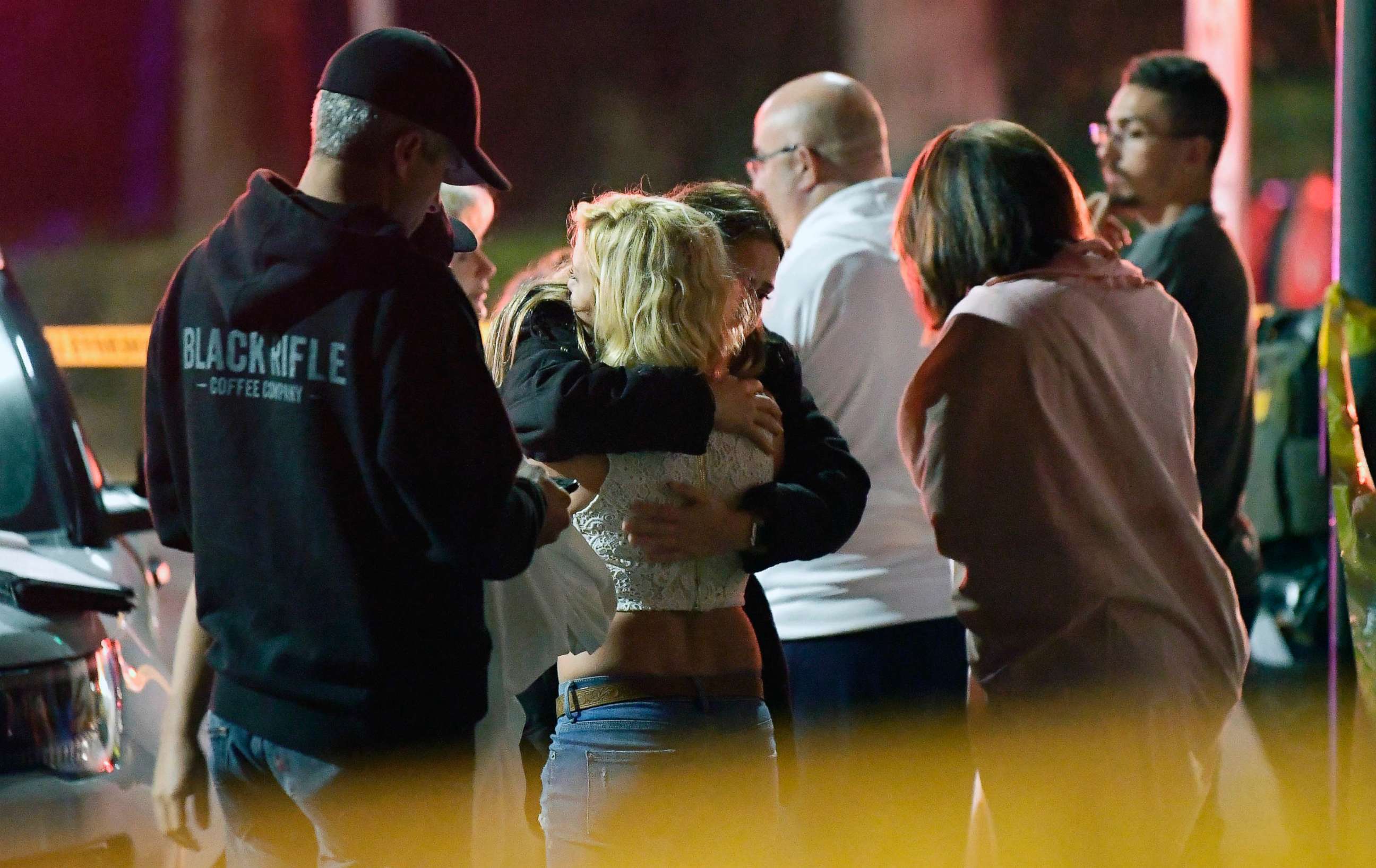 "A guy was able to throw me out the window," Savannah said. "They had chairs and threw them out the window, and they were able to take me and my girlfriend out the window and carried us out here. I was able to get out, so I don't know how long it was going on for but it felt like at least five minutes. It probably went on for at least 10."
As many as 15 people were taken to local hospitals with various injuries, police said. Others sustained minor injuries while fleeing.