A camera caught the moment two hammer-wielding men, allegedly trying to steal from a jewelry store in broad daylight, were scared off by the store owner's gun, police said.
One of the attempted robbers came into the Studio City, California, store on May 25 with a large canister of pepper spray and sprayed the store owner and two customers, the Los Angeles Police Department said Thursday.
He also swung a hammer at the store owner, police said, and both suspects were seen on video smashing hammers into the jewelry display cases.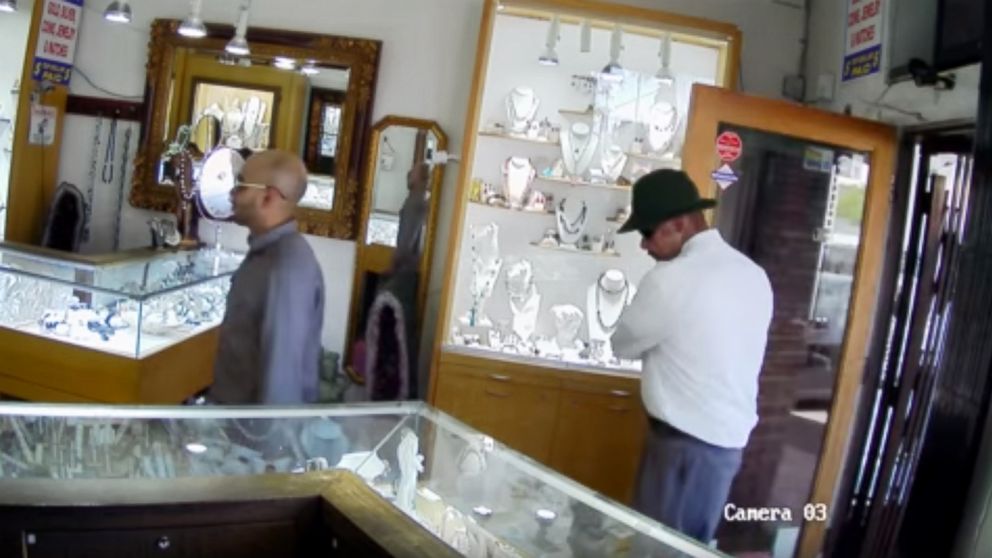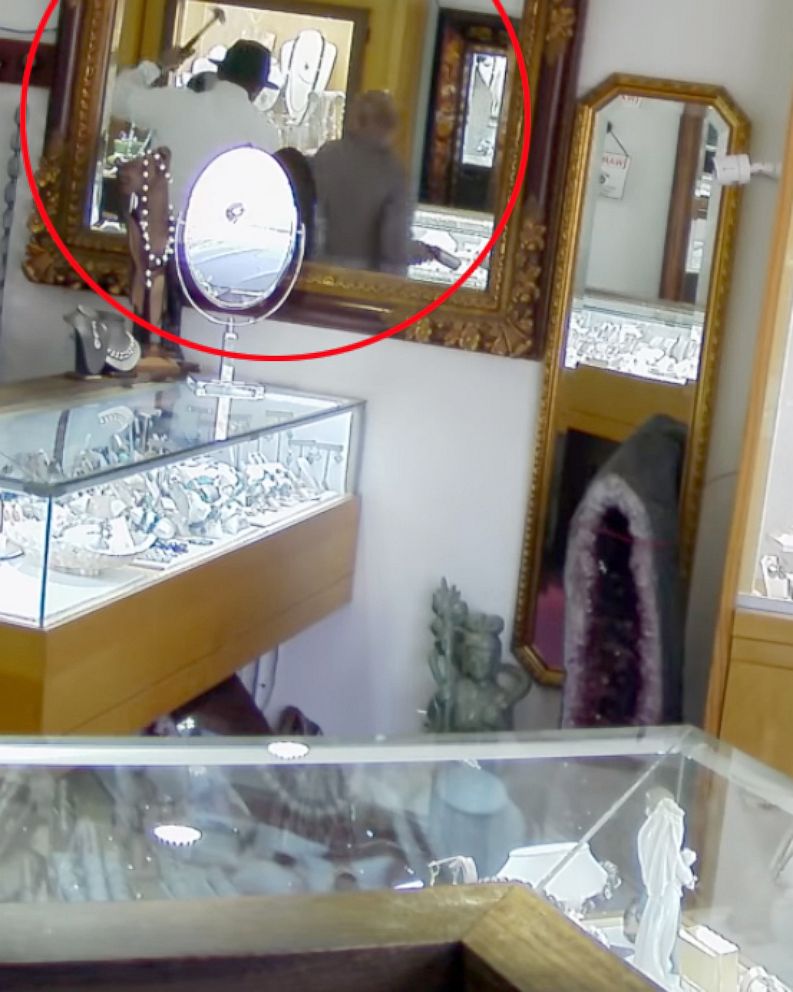 That's when the store owner, "in fear and in defense of her and the customers' lives," fired one round from her legally owned and registered handgun, police said.
Neither suspect was hit and they both fled without stealing anything, police said.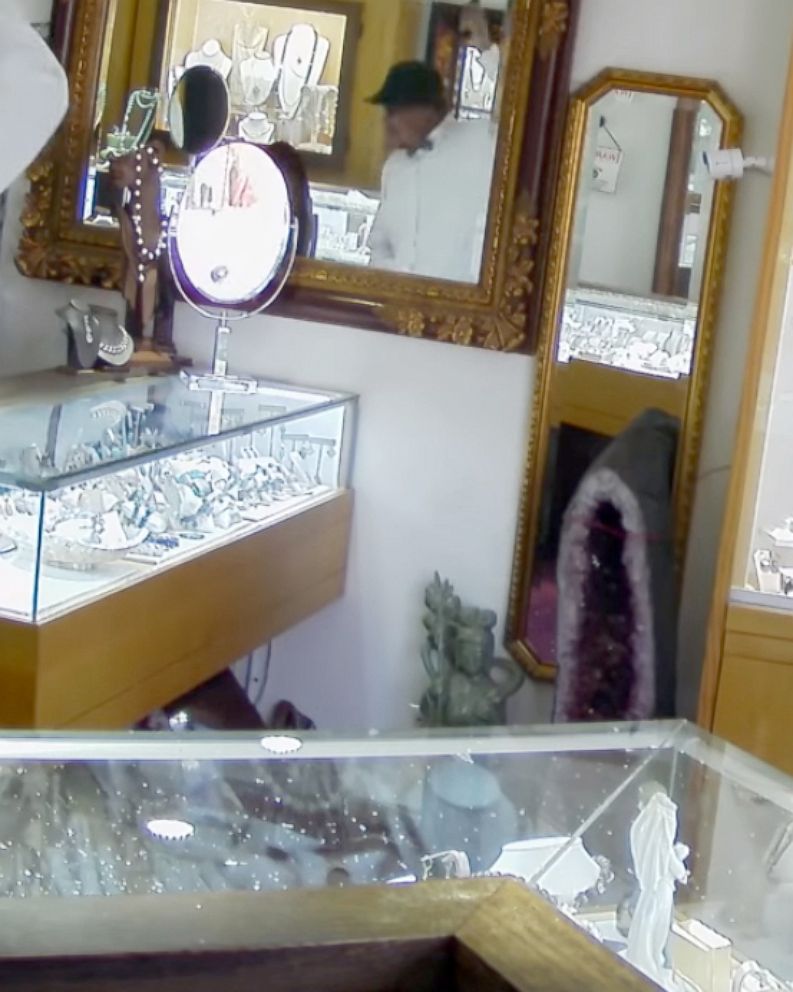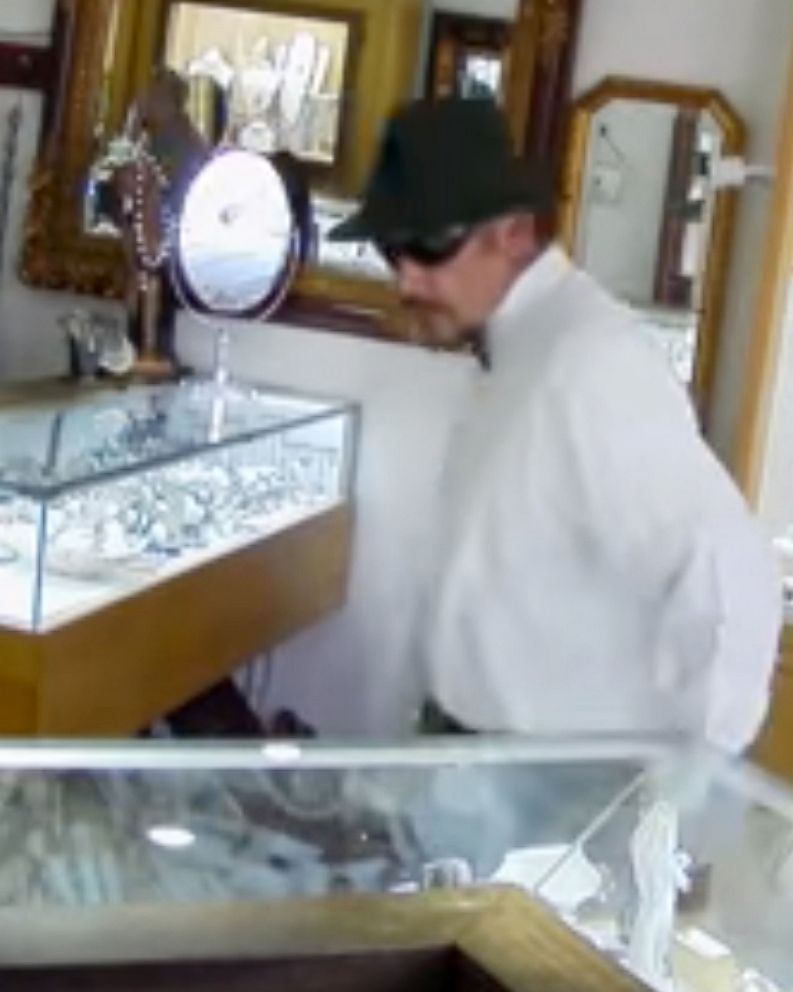 Now police are releasing that shocking video hoping to find the two suspects.
The first suspect is described as a Hispanic or white male in his 30s, standing at about 5 feet 7 inches tall and weighing about 150 pounds, police said. The second suspect is described as a Hispanic man in his 40s with an earring in his left ear, police said. He stands at about 6 feet tall and weighs about 175 pounds, police said
Anyone with information is asked to call the police department at (818) 754-8424.