— -- Hurricanes Iselle and Julio are headed toward Hawaii this week -- with the latest forecasts showing that Iselle will directly hit the islands Thursday night as a tropical storm.
Some 36 hours later, Julio is expected to follow and come close to the Hawaiian islands.
Hawaii Residents Stock up Ahead of 2 Hurricanes
A Tropical Storm Warning has been issued for Hawaii's Big Island and Tropical Storm Watch from Maui to Oahu. Flash flooding and possibly mudslides are the biggest threat because of the high terrain.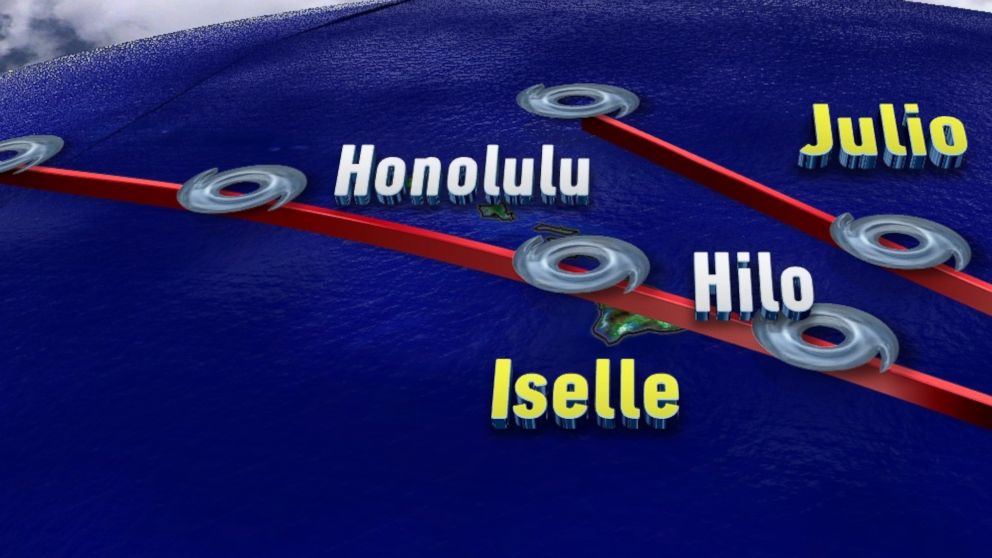 The runoff from the rain could produce life threatening conditions, while a storm surge up to several feet and winds of up to 60 mph could affect the islands late Thursday night.
It is rare to see a tropical storms come so close to Hawaii, with direct hits even rarer. The main reason being is that Hawaii is surrounded by ocean water that has temperatures in the 70s. In order for a tropical system to grow and stay alive, water temperature needs to be above 80 degrees.
Only two named storms have hit Hawaii since 1949.
There is some good news for the islands. Iselle currently running into very dry air, therefore weakening it. Also, Julio will be run into cool water that is being stirred up by Iselle and will help it to weaken as well as it gets closer to Hawaii.