New York sex-crimes detectives were dispatched around the world in recent months to gather evidence that could bring the case against disgraced Hollywood producer Harvey Weinstein from the headlines to the courtroom.
After reports of sexual misconduct by Weinstein were published by the New York Times in October, sparking a global reckoning with sexual assault and harassment in the workplace and beyond, New York Police Department investigators pursued leads in at least four countries, culminating in three serious charges that could put the once-powerful movie mogul in prison for more than two decades.
On the eve of Weinstein's arraignment on Tuesday on two counts of rape and one count of a criminal sex act, the NYPD's former Chief of Detectives Robert Boyce, who recently retired and joined ABC News as a contributor, shared the first insider account of that seven-month investigation, which Boyce described as unique in several ways.
"Reading news reports for leads, is that normal?" Boyce said in an interview. "No, nothing's normal about this case."
Because of the ongoing investigation and prosecution, Boyce remains prohibited from revealing all he knows, but his account was complemented with reporting from additional sources.
Investigators felt they had been burned once before, Boyce said, when Manhattan prosecutors declined to proceed with charges in 2015 despite receiving an audio recording which seemed to capture Weinstein confessing to touching the breasts of a model. This time, Boyce said, the NYPD's top brass was determined to pursue every lead.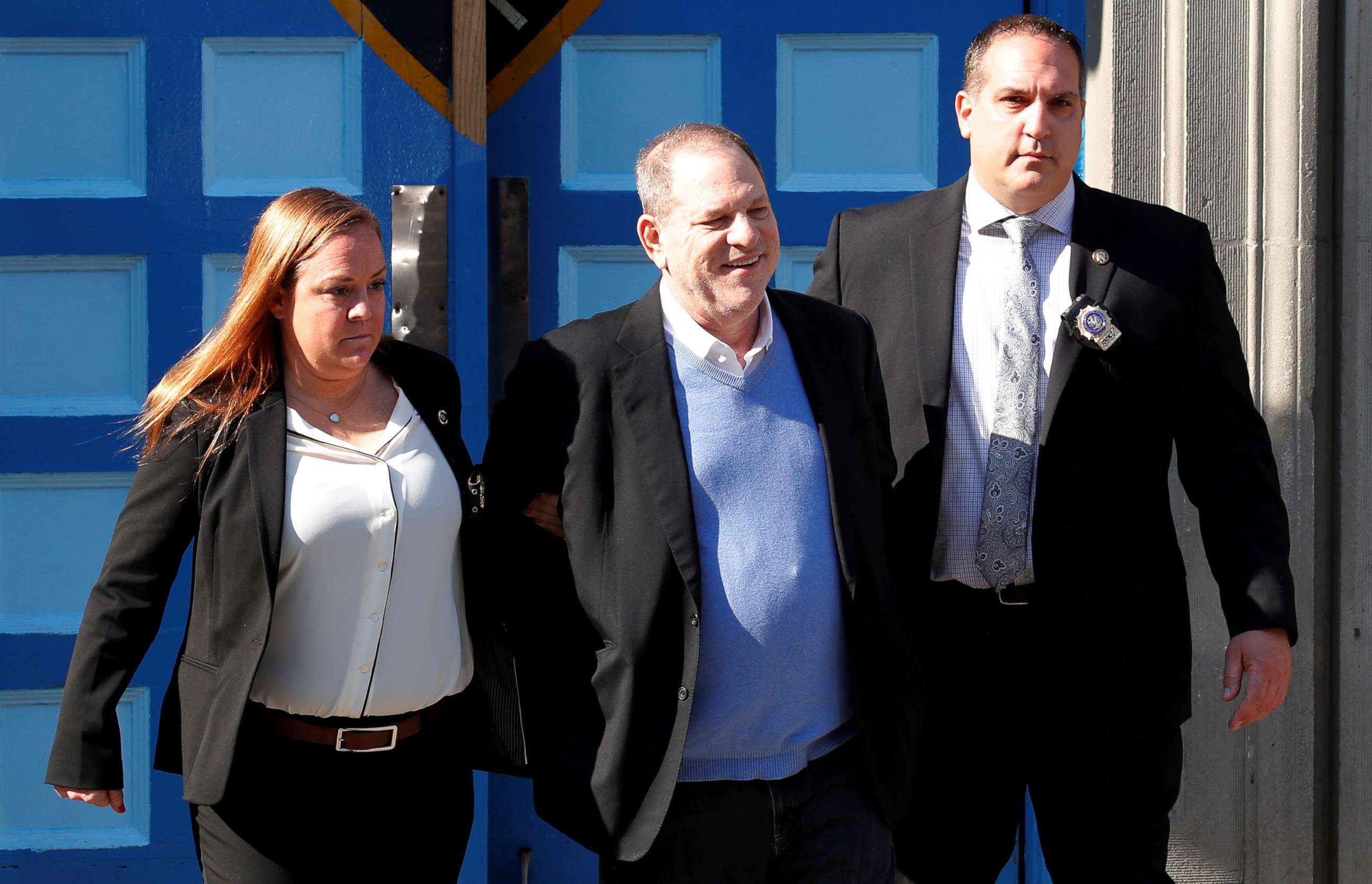 Boyce assigned a pair of ace detectives – Sgt. Keri Thompson and Det. Nicholas DiGaudio of the elite Special Victim's Division Cold Case Unit – to the case and asked to be personally informed of their progress.
They started with tips – calls to the NYPD's rape hotline, referrals from women who said they witnessed abuse or had been victims themselves and, crucially, according to Boyce, media reports detailing years of abusive behavior from his perch atop the film industry that helped investigators home in on Weinstein's alleged modus operandi.
"We saw common threads," Boyce said. "The same type of thing -- luring women to the locations. He isolates women under a lure of career opportunities."
They took statements. Claims ranged from sexual misconduct – like touching or groping or harassment - to rape. Some women said they were willing to testify, while others recoiled at the prospect of having to go public and confront the man they said assaulted them.
Detectives knew from the beginning there would be little chance of finding forensic evidence, often rare in sexual assault cases, so corroboration from "eye and ear witnesses" and "outcry witnesses," people that accusers may have confided in at the time of an alleged incident, would be key.
They flew domestic -- to Los Angeles, where they interviewed Weinstein's former employees – and international, to Canada and London and Paris.
Every time Thompson and DiGaudio returned to New York, their first stop was to debrief Boyce and Deputy Chief Michael Osgood, Command Officer of the Special Victims Division.
"I would bring them in, bleary eyed and jetlagged," Boyce said. "We would talk about how each of those statements they took contributed to the case."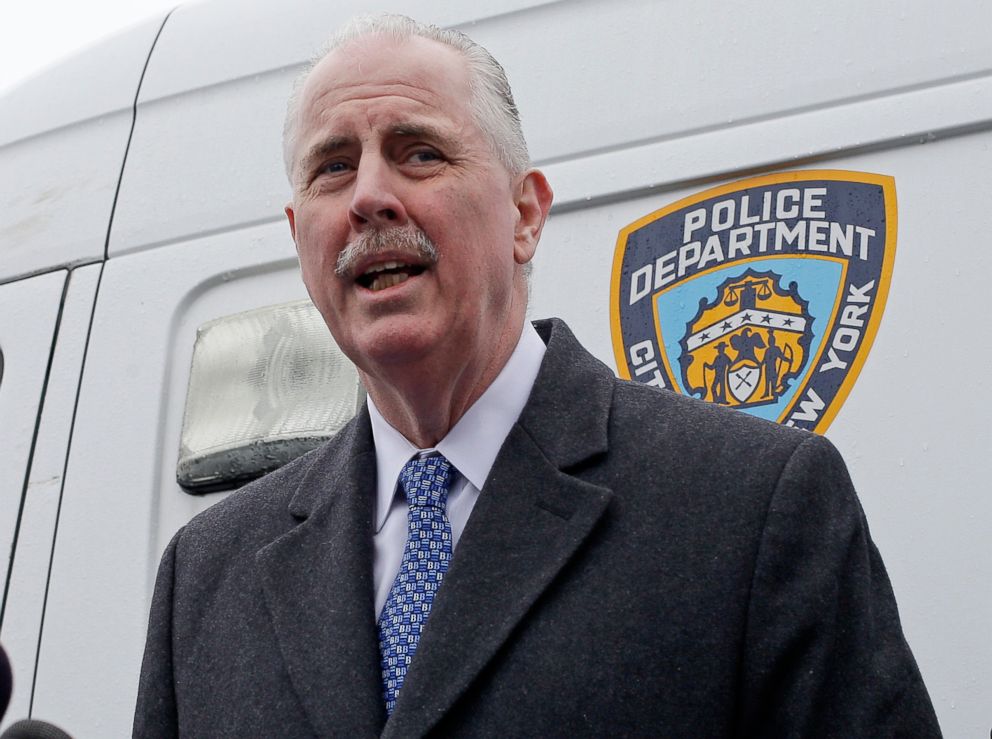 From all the complaints that were pursued, Boyce said, detectives narrowed the field to seven specific women whose stories both could be confirmed and also met the legal criteria for criminal charges that could be prosecuted in New York. Three of those women have not been identified in media accounts.
"We always expected more people to come forward," a police source told ABC News.
The first woman mentioned in the indictment accused Weinstein of forcing her to engage in oral sex at his Tribeca office in 2004. That woman has since publicly identified herself as Lucia Evans. One police source summarized Evans case as "the ideal person to go forward."
The second woman mentioned in the Manhattan indictment has not been publicly identified and her accusations involve the more serious charge of rape, which carries a potential 25-year prison term. A law-enforcement official briefed on the investigation said that the second woman had done work for Weinstein for one year prior and "out of nowhere, he raped her."
The alleged rape took place at a DoubleTree Hotel in midtown Manhattan. The same law enforcement source said this alleged crime "was different. He didn't just meet her and try to get her alone. They had known each other" and that the accuser was hesitant at first about testifying against Weinstein.
Weinstein has denied all accusations of non-consensual sex. He pleaded not guilty when arraigned following his arrest last week. And on Tuesday, Weinstein again pleaded not guilty when he was arraigned on the indictment handed up last week.
Following Weinstein's arrest, Brafman told reporters that the rape allegation involves a woman "who he [Weinstein] has had a 10-year consensual sexual relationship with" and that the relationship continued long after the alleged assault occurred.
At Tuesday's arraignment, Brafman criticized the NYPD, and Boyce specifically, accusing them of forcing prosecutors to proceed with a weak rape case.
"There's a law enforcement community that they (prosecutors) do not control," Brafman said. "Chief of Detectives Robert Boyce publicly proclaimed Mr. Weinstein's arrest imminent and was shaming the Manhattan DA" into pressing charges. After the hearing, Boyce said Brafman had "mischaracterized" his statements to reporters during a press conference.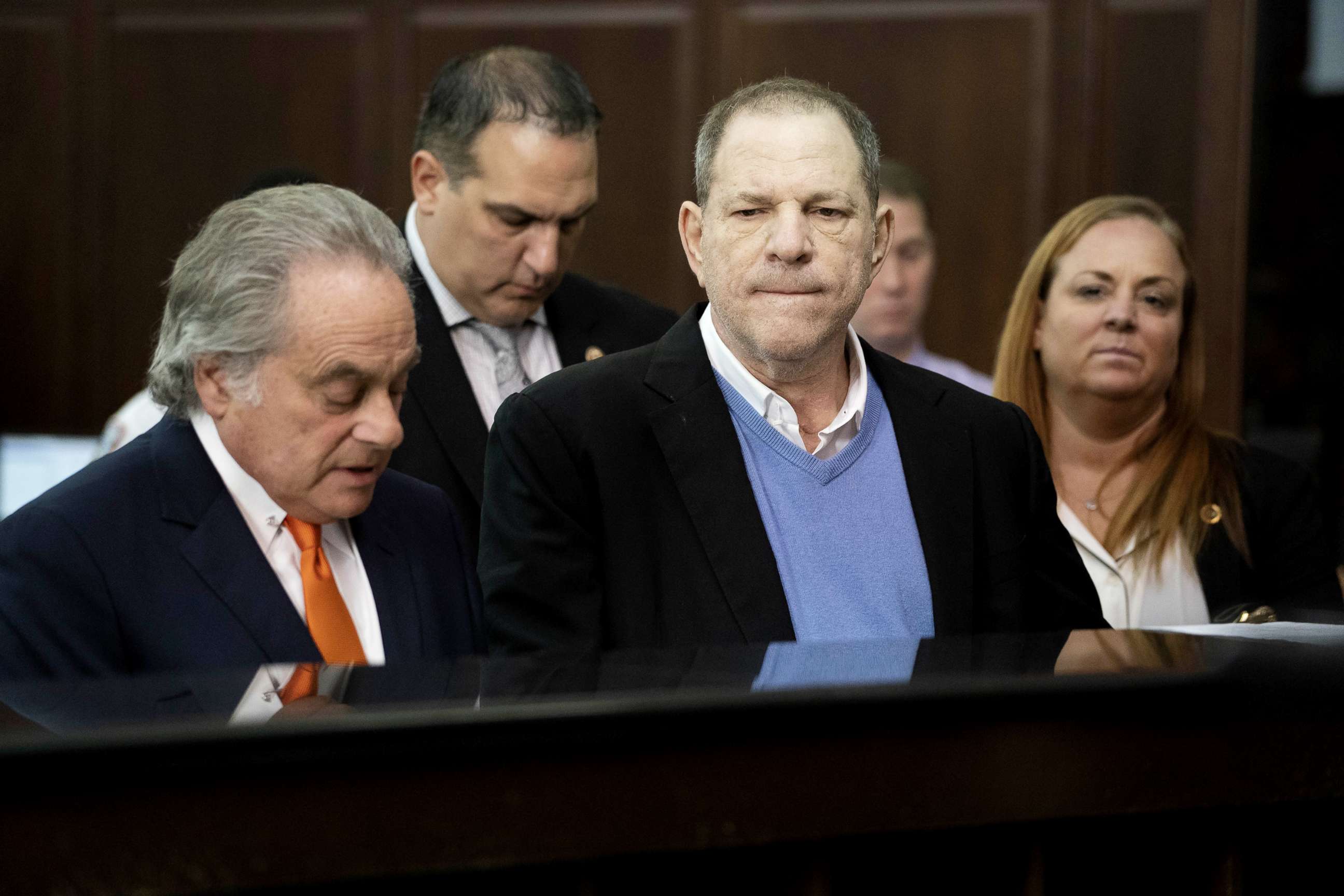 A financial investigator was assigned to look into the funding behind those widely reported settlements paid by Weinstein. Phone and medical records were requested from those who said they were victimized.
"If they said Harvey called or texted them after the alleged attack, we needed to prove that," Boyce said.
At the same time, criminal probes in Los Angeles and London were also opened. The U.S. Attorney's Office in Manhattan launched its own investigation. A source confirmed that federal officials have secured the cooperation of one woman who is not among the seven alleged victims in the NYPD case.
But in the end, it would be Boyce's team who got to slap the cuffs on Weinstein first.
Seven months and twenty days later after that first report in the Times, it was Thompson and DiGaudio who escorted Weinstein before dozens of flashing cameras, as the mega-mogul was walked out of the NYPD's 1st Precinct -- the famed producer now an infamous alleged perpetrator.
"The arrest and indictment of Mr. Weinstein is gratifying to the investigators who have spent countless hours laboring to find the truth," Boyce said. "However, to the victims, the true heroes, it is hopefully a relief to some of the pain they have endured for so many years."