Temperatures will linger at or near triple digits across much of the bone-dry West for a few more days before much-needed rain arrives.
Red flag warnings are in effect across southern Oregon, northeast California and much of Nevada through 9 p.m. Sunday due to low relative humidity and the potential for gusty winds.
Excessive heat warnings are in effect through 9 p.m. as well due to the lingering heat across Southern California and into the Southwest.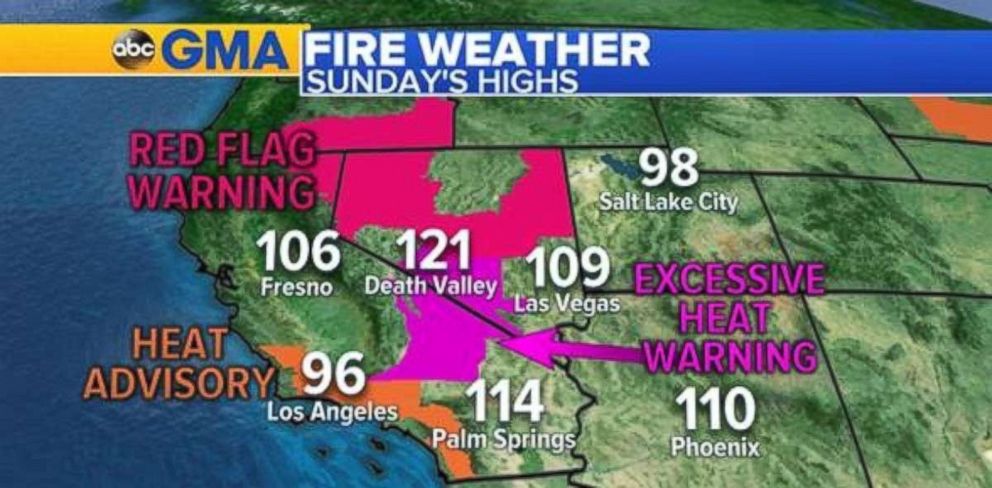 Over the next few days, the dangerously hot conditions are expected to slowly improve.
Monsoon moisture will stream into the Southwest from the south, bringing needed rain to the area.
However, this isn't entirely a good thing. The possibility exists for flash flooding and debris flows due to slow-moving showers and storms that will dump relatively large amounts of rain in a short period of time.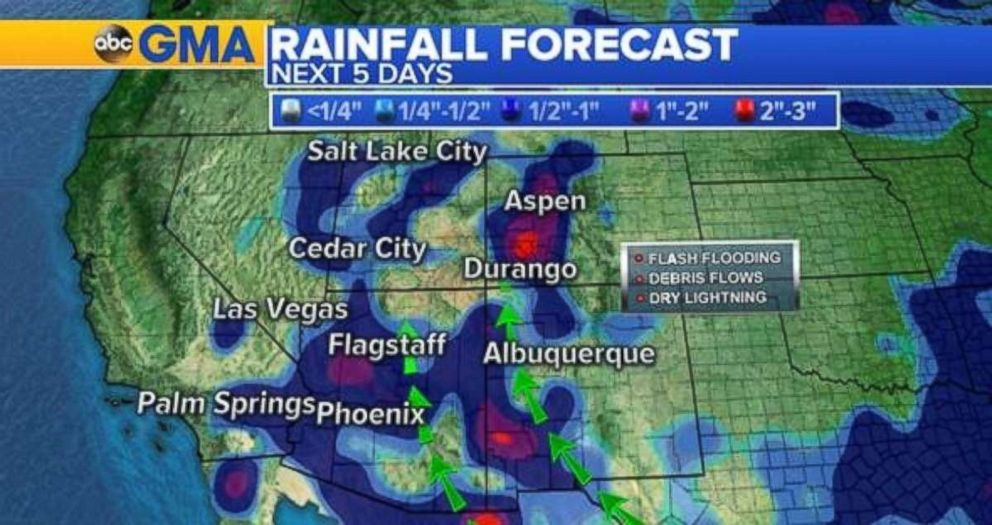 Storms hit Northern Plains
There is a slight risk for severe storms capable of producing gusty winds and hail in parts of North Dakota, South Dakota and Minnesota on Sunday morning and then again in the late evening.
An isolated tornado or two, while unlikely, cannot be ruled out.