Dec. 18, 2013 — -- A blind man who was expecting to soon have to part with the guide dog that saved him and stayed by his side after the man fell onto New York City subway tracks gets to keep his loyal dog after all, thanks to several anonymous donors.
"Orlando is my best buddy, he's my pal," Cecil Williams said at an emotional news conference today. "He's always with me. When I travel on a train or bus, he's next to me. He's always watching out for me. He's always looking for me. That's his job."
Williams, 61, and his black lab Orlando were on a subway platform Tuesday morning when Williams lost consciousness and fell in front of an oncoming train. Orlando jumped onto the tracks to help his master and Williams credits the dog with saving him.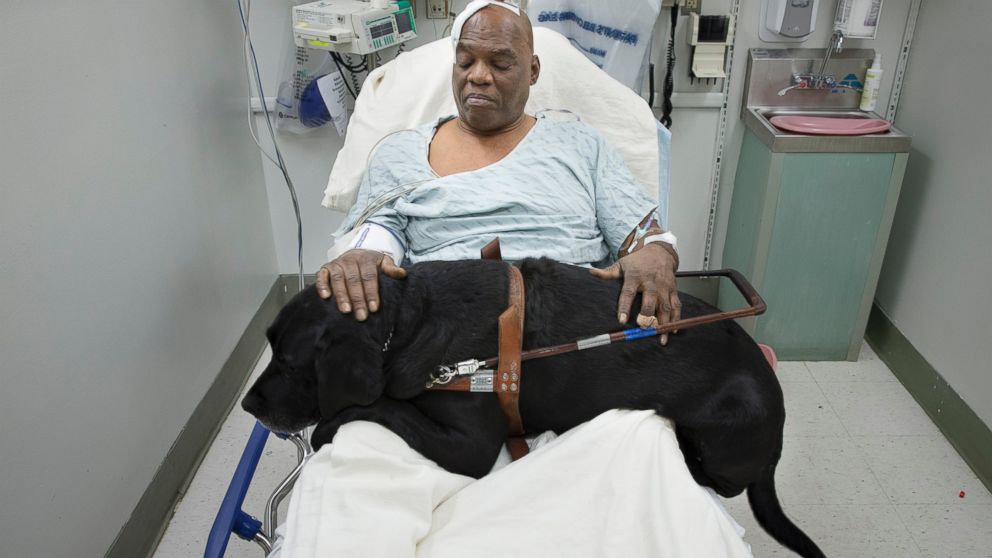 It soon came out that the man and his beloved dog could soon be separated. Orlando will be 11 years old in January, and that means he'll be retiring soon, Williams told the Associated Press. Williams' medical benefits will cover the cost of a new dog, but not a nonworking dog, so he said he would be looking for a good home for his lifesaving companion.
Williams said that if he could afford it, "I would definitely keep him."
Supporters quickly rallied to help the man keep his dog. Several anonymous donations to Guiding Eyes for the Blind, the guid dog school that trained Orlando, Williams said at the press conference at St. Luke's Hospital, where he is being treated for minor injuries.
"The spirit of giving, Christmas and all that there -- it exists here and it's in New York. It's a time to rejoice," Williams said. "I appreciate that people got together and helped me to keep Orlando. It is going to to cover him for the rest of his life."
Williams and Orlando's frightening fall happened on Tuesday morning.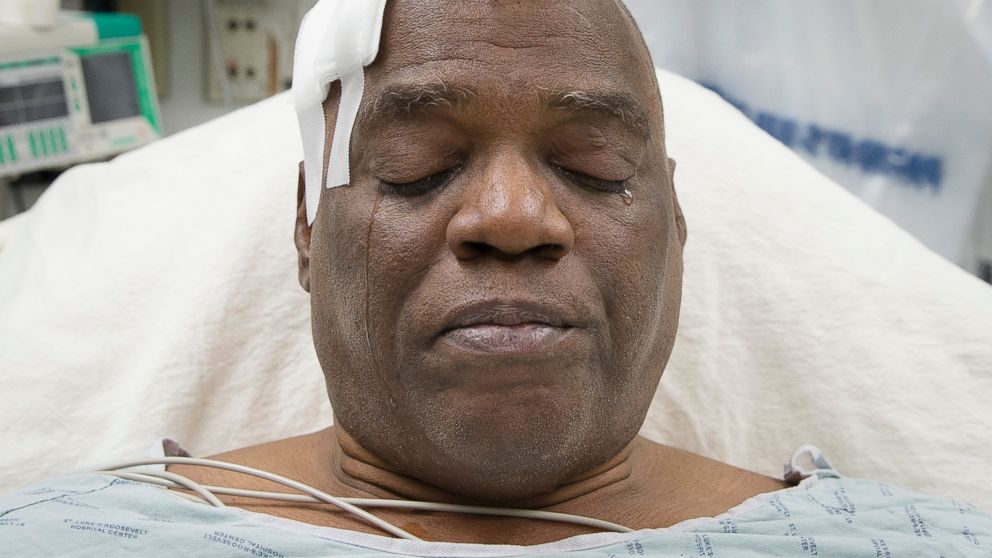 "The A train was coming real slowly, and he got too close to the edge," witness Matthew Martin told ABC's New York station WABC. "All of a sudden, he just fell on the tracks."
Other witnesses told The Associated Press that Orlando started barking frantically and tried to stop Williams from falling. After Williams fell, the dog jumped down onto the tracks after him and tried to bring him up.
"He tried to hold me up," an emotional Williams told the AP on Tuesday from his hospital bed. "The dog saved my life."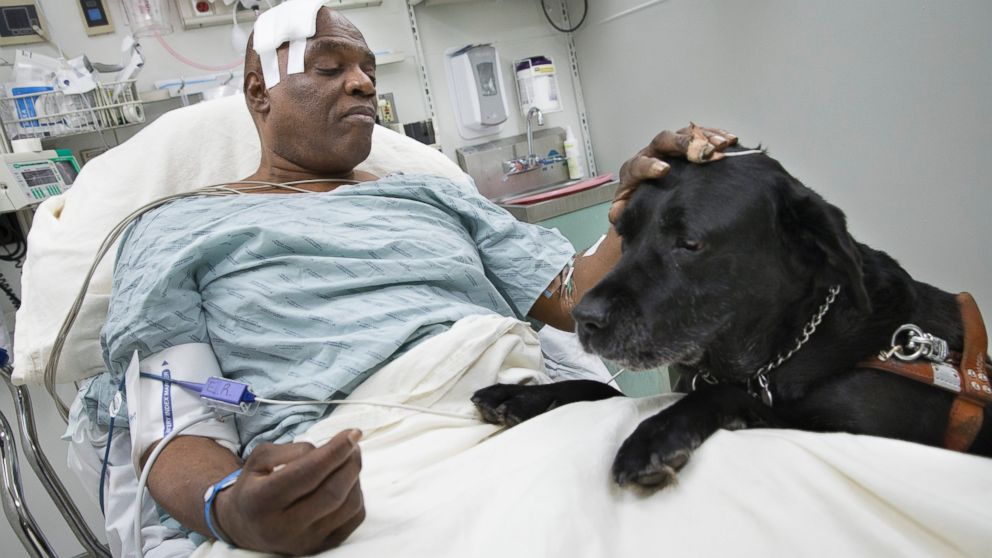 The man and dog lay down in the space between the tracks as the train approached. The engineer was able to stop the train but not before it traveled over Williams and Orlando.
Members of the Fire Department of New York safely removed them from the tracks. Williams was taken to a hospital, with Orlando in tow.
"We asked him what his name was. He was able to give us his name, but he was semi-coherent," FDNY Capt. Daniel O'Sullivan told reporters. "He asked us how his dog was doing, and we told him that his dog was fine."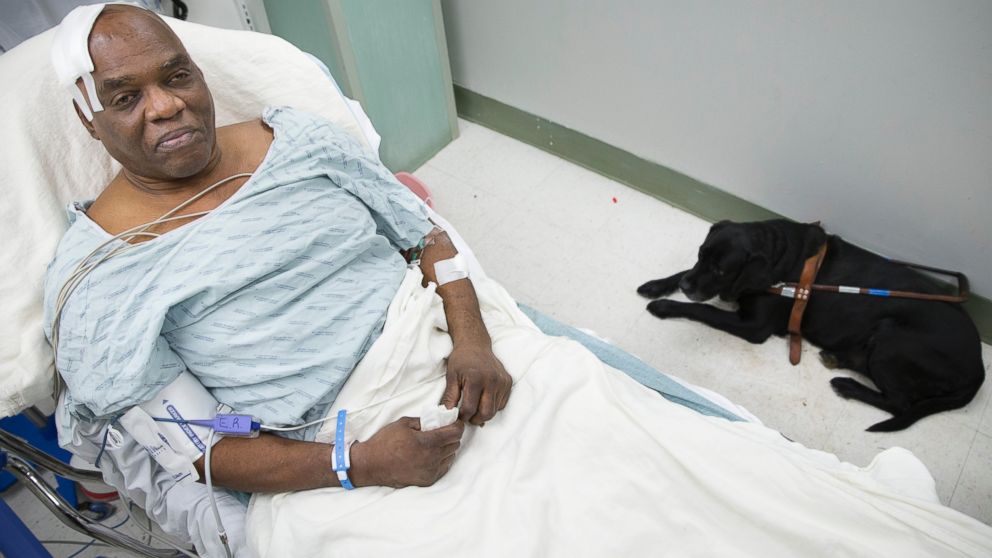 "I'm feeling amazed," Williams told the AP. "I feel that God, the powers that be, have something in store for me. They didn't take me away this time. I'm here for a reason."
"[Orlando] gets me around and saves my life on a daily basis," he said. Williams is in stable condition and is expected to make a full recovery.