When a middle school boy allegedly opened fire at his Indiana school, the science teacher immediately ran and tackled him to the ground, one student in the classroom told ABC News.
The suspected shooter, a student at Noblesville West Middle School, asked to be excused from class Friday morning and then returned to the room armed with two handguns, Noblesville police said.
"He pulled the gun out of his pocket and everyone started screaming, and trying to get behind stuff, like the desks and tables. And he started shooting," seventh-grader Ethan Stonebraker, 13, told ABC News.
The teacher had a basketball in his hands and immediately launched it at the gunman, and then ran toward the bullets, Ethan said.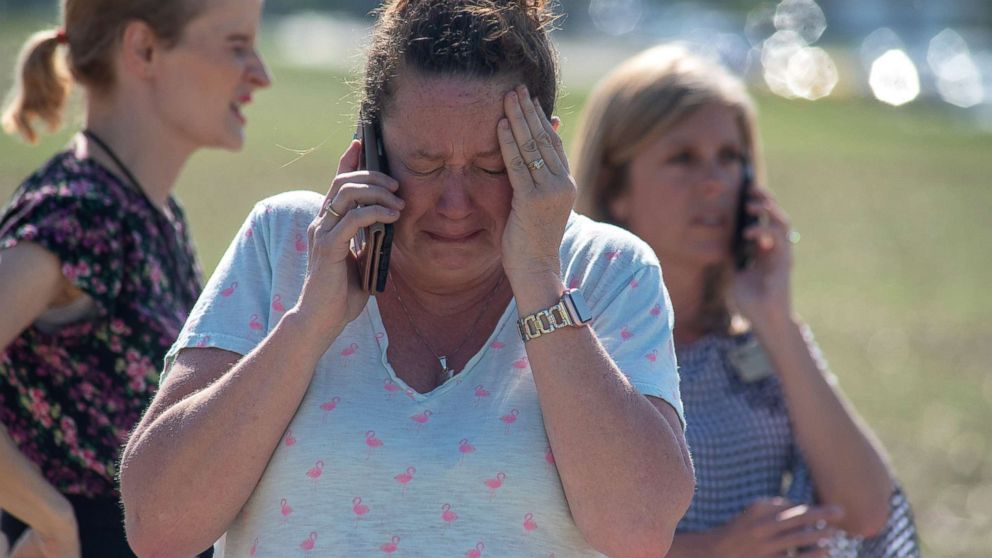 "Immediately [teacher] Mr. [Jason] Seaman was yelling and running right at him and tackled him to the ground," Ethan said. "I was trying to stay crouched behind the back table, but also see what's going on and that's when [Mr. Seaman] was running right at him with this arms in front of him, and then he just tackled him against the wall.
"Then they were on the ground after [Mr. Seaman] swatted the gun from him and he just laid on the shooter so he couldn't do anything," Ethan said. "We got behind the back table in the corner of the room, and most people were just crouched covering their heads, but some people were trying to peer over the table and make sure they could see what's going on."
The teacher and one student were shot and hospitalized, police said.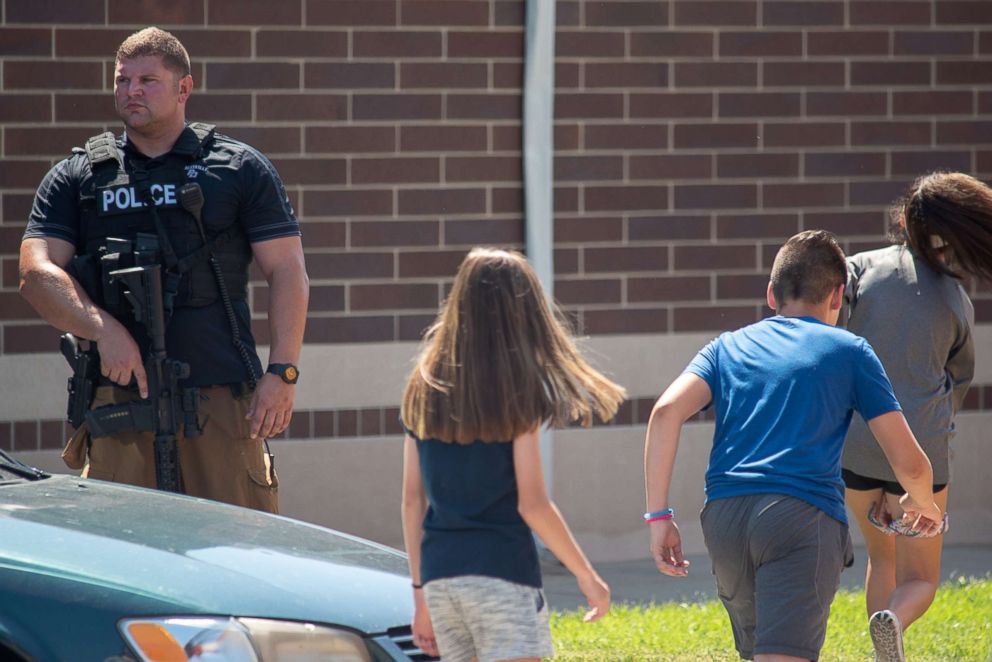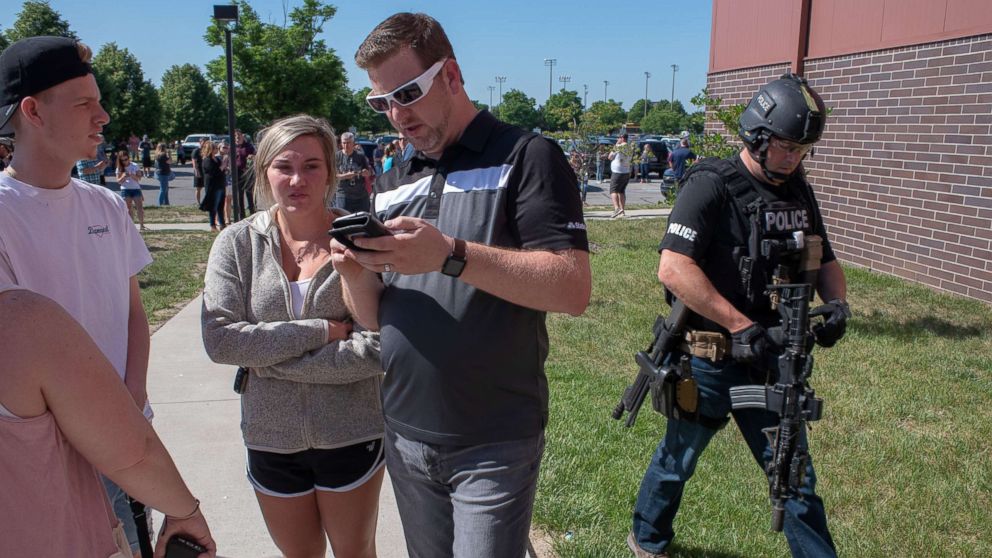 The science teacher was struck three times and underwent surgery, according to a Facebook post by his mother.
By Saturday he had been discharged from Methodist Hospital in Indianapolis and was photographed at Noblesville West Middle School shaking hands with U.S. Rep. Susan W. Brooks.
The local politician praised him for his bravery.
"Jason Seaman selflessly put himself in harm's way to protect his students and it is because of his heroic actions more students were not hurt," she said, according to a release.
Seaman's wife, Colette Seaman, provided an initial statement to ABC News on behalf of her husband: "First of all, thank you to the first responders from Noblesville and Fishers for their immediate action and care. I want to let everyone know that I was injured but am doing great. To all the students, you are all wonderful and I thank you for your support. You are the reason I teach."
The suspect, who wasn't injured and was not identified, was taken into custody, police said.
"He's very brave, he's a hero today," Ethan said of his teacher. "And he did something that most people would never dare to do.
"If it wasn't for him ... a lot of us could have been hurt," Ethan continued. "He pretty much protected all of us and it's something that you couldn't ask more of."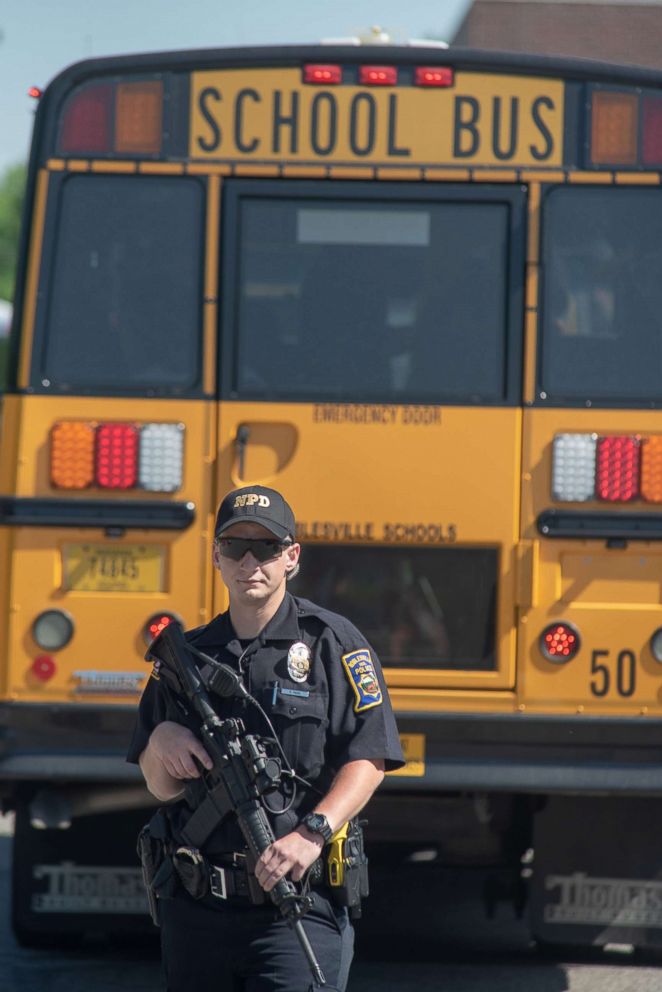 Ethan described the suspected gunman as "a nice kid most of the times."
"He's funny, making jokes with most kids and stuff," Ethan said. "He's in all my classes and it's just a shock that he would do something like that."
Ethan said he never thought a school shooting "would somehow get that close to you."
"But then when it happens you want it to somehow be prevented from happening again," he said. "You want laws passed or more security."