High-tech 4th of July displays ditch fireworks over fire and pollution concerns
Some cities are turning to laser lights and drones for fire-safe festivities.
With the Fourth of July right around the corner, many cities are gearing up for their traditional fireworks displays with many locations opting for innovative alternatives.
Pallavi Pant, head of global health at the Health Effects Institute, told ABC News that the use of fireworks releases metallic particles into the air that can have harmful consequences.
"These fireworks, you know, what gives them their color -- the blues, the greens, the vibrant reds -- are essentially metals, like copper. Copper gives you blue, or strontium, which gives you the bright red we see in the fireworks," Pant explained. "When we use these fireworks, either in our homes and our backyards or with our friends or the family, or in a professional sort of setup, which tends to be in many cases in the US, we are emitting all of these particles in the air."
Studies have shown that the particles released by fireworks can have negative impacts on human health, especially for people with respiratory conditions like asthma or chronic obstructive pulmonary disease (COPD).
Pant explained that researchers have been noting these effects since as far back as the 1970s and that people with existing heart conditions may also be affected.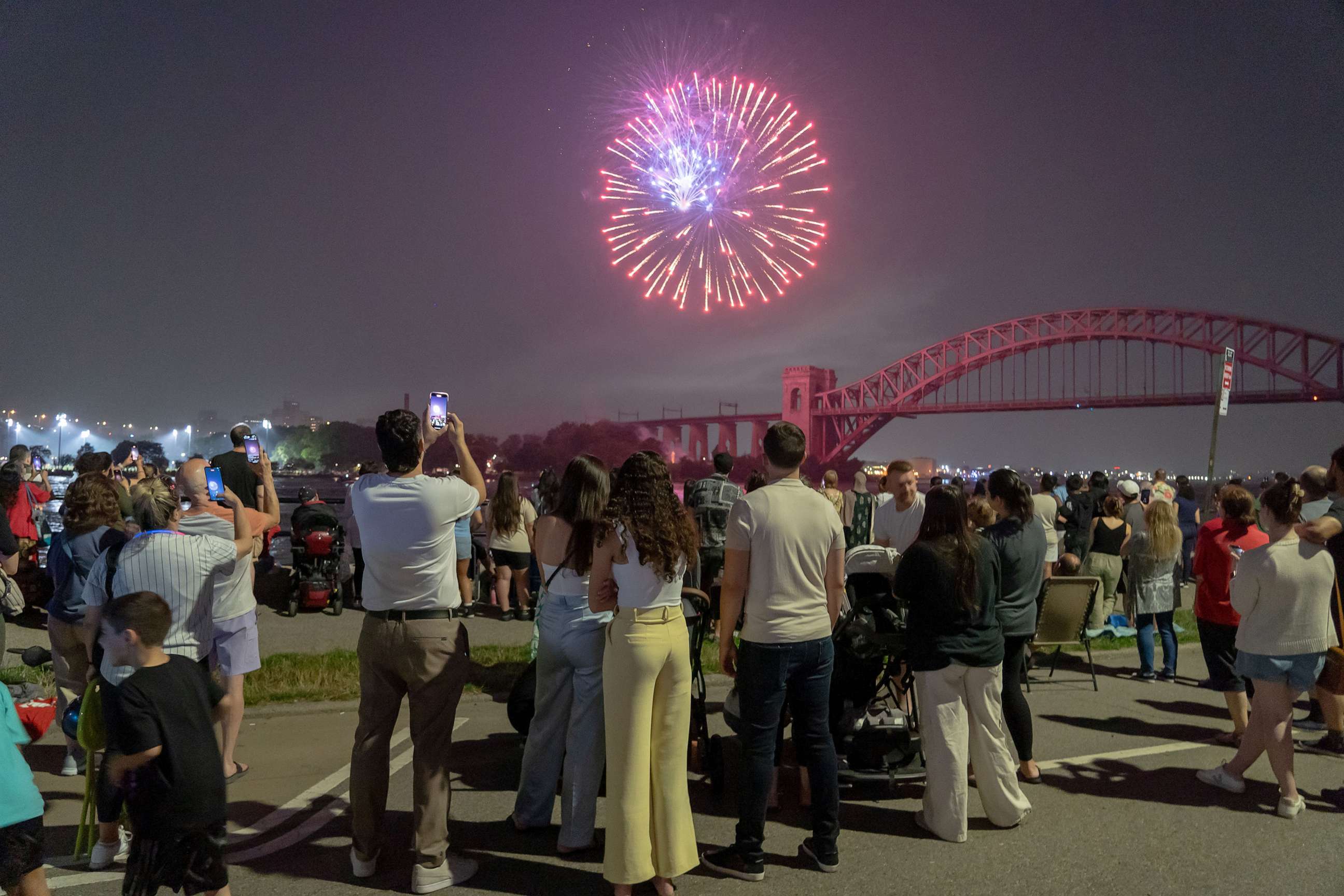 "You may experience aggravation of symptoms," she said. "Shortness of breath is a common one. Sometimes you have a sort of irritation in your eyes."
Effects on air quality can also be compounded by fires started by fireworks. The National Fire Protection Association reports that, "fireworks started an estimated 12,264 fires in 2021, including 2,082 structure fires, 316 vehicle fires, and 9,866 outside and other fires. These fires caused 29 civilian injuries and $59 million in direct property damage."
That year, a group of 150 fire scientists released a warning against using fireworks in the West due to increased fire risks associated with drought. Many western cities, like Flagstaff, Arizona, have banned or limited firework use for those reasons.
Flagstaff is one of the cities embracing alternative celebrations for the Fourth of July, due to the fire risk. They've been celebrating with a free laser light show for a few years now, which, according to a press release, "[replaces] the standard fireworks with a stunning display of multicolored lights and lasers in sync to fun music."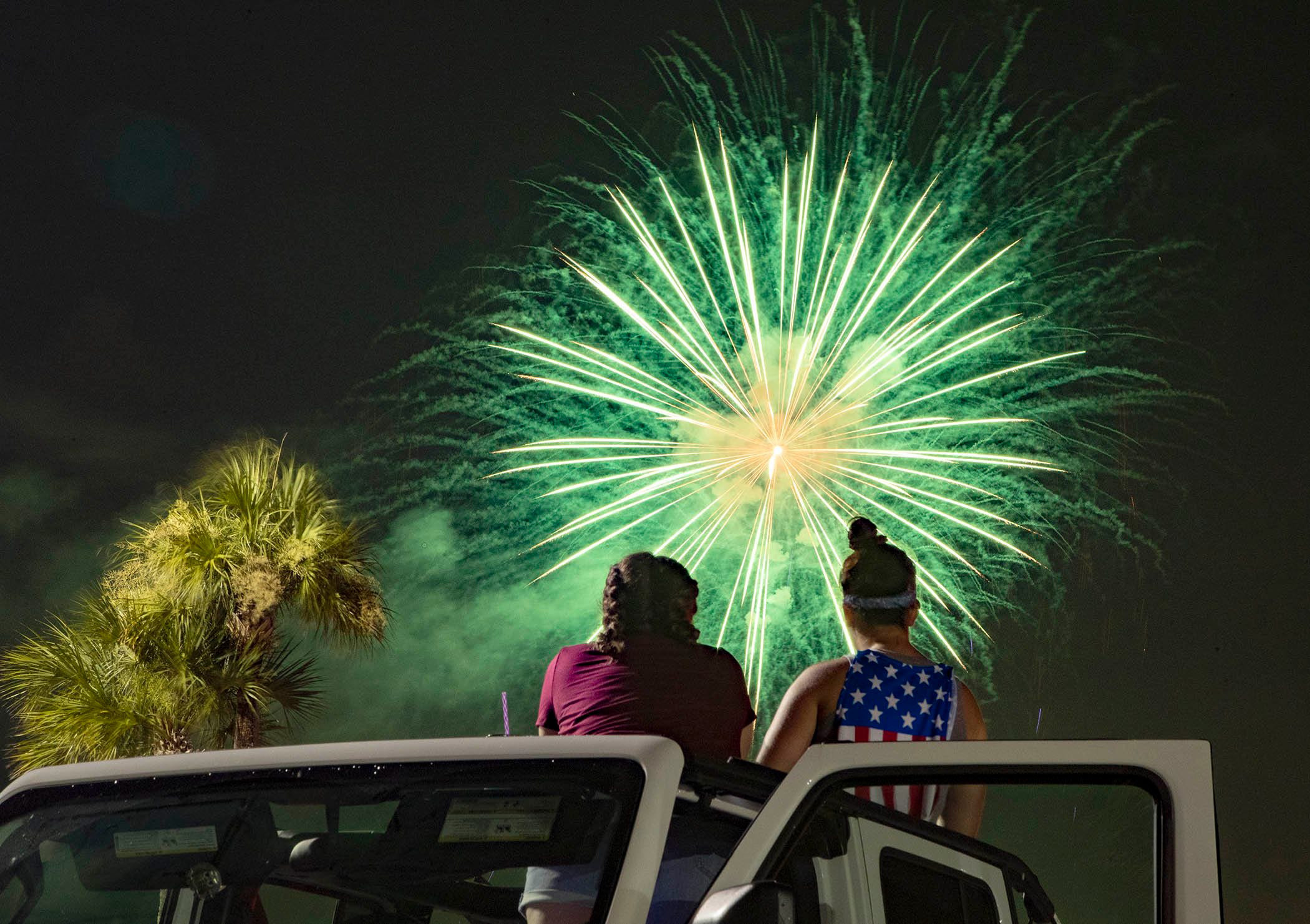 "The shift from traditional fireworks to a laser light show was the responsible action to take due to extreme fire risk with the dry and hot conditions in the northland. It is extremely important to have a safe celebration and be fire aware," Flagstaff City Manager Greg Clifton said in a press release. "And it is also important to have a yearly celebration that we can all anticipate and plan on."
Some others, like Boulder, Colorado, are choosing to use drones for their festive displays. The city of Boulder explained in a press release that prior to the COVID-19 pandemic, its annual fireworks display had been a tradition dating back to 1941.
"The shift from traditional fireworks to drones was not an easy decision and based on a number of factors," the release said. "Including increased fire danger fueled by climate change."