— -- The Houston Astros took home their first World Series title Wednesday night by beating the Los Angeles Dodgers 5-1 in Game 7. About 17,000 fans at Houston's Minute Maid Park went wild once the game was over.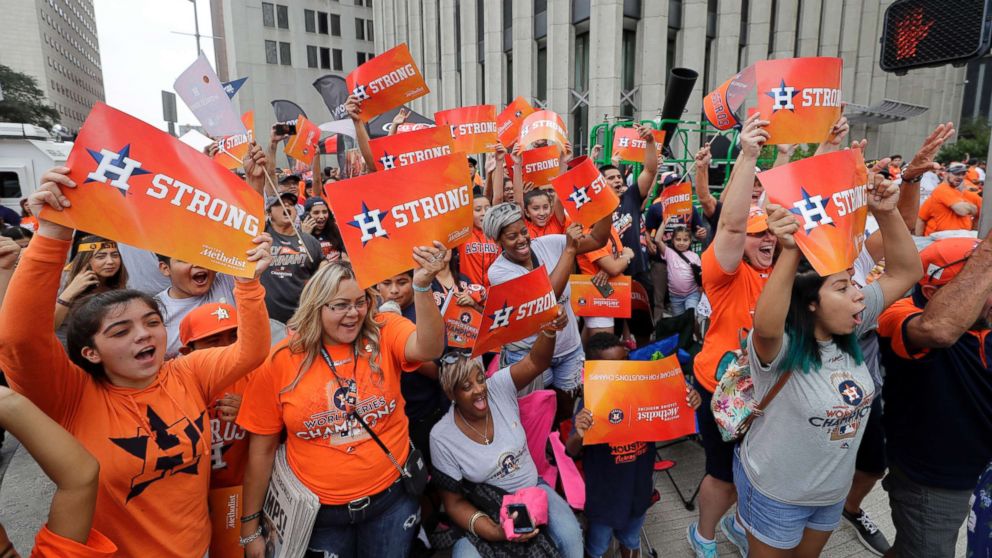 This victory comes two months after the city of Houston was devastated by Hurricane Harvey. In the wake of the disaster, the city rallied around the Astros and the team wore a "Houston Strong" patch on their jerseys throughout the postseason. The champions dedicated their historic victory to their city.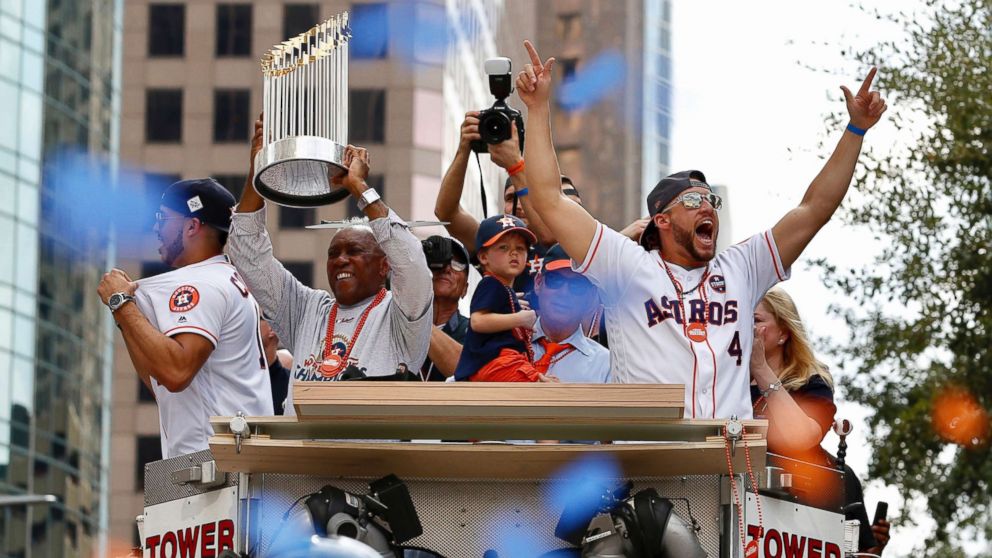 The World Series champs were feted with a parade on Friday.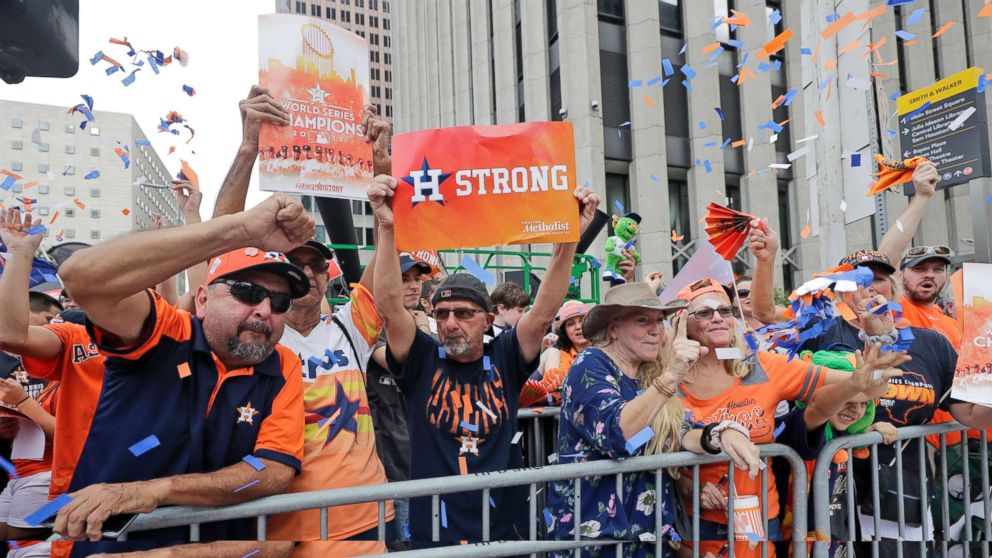 "It's a true privilege to proudly host this magnificent salute to our hometown team that has earned history," said Houston Mayor Sylvester Turner. "As we bounce back from Hurricane Harvey, we are more than ready to welcome our heroes home in proper form."