Houston police investigating shooting of George Floyd's 4-year-old niece on New Year's Day
Arianna Delane is recovering after being shot in the torso, the family said.
Houston police are investigating a New Year's Day shooting that wounded a 4-year-old girl, identified by her family as Arianna Delane, a niece of George Floyd, the unarmed Black man killed by a Minneapolis police officer in May 2020.
Derrick Delane, the child's father, told ABC Houston station KTRK that the family's apartment was hit several times by gunfire, some which entered the second story where she was sleeping.
"My daughter jumped up and said, 'Daddy, I've been hit,' and I was shocked until I seen the blood and I realized my 4-year-old daughter was really hit," he said.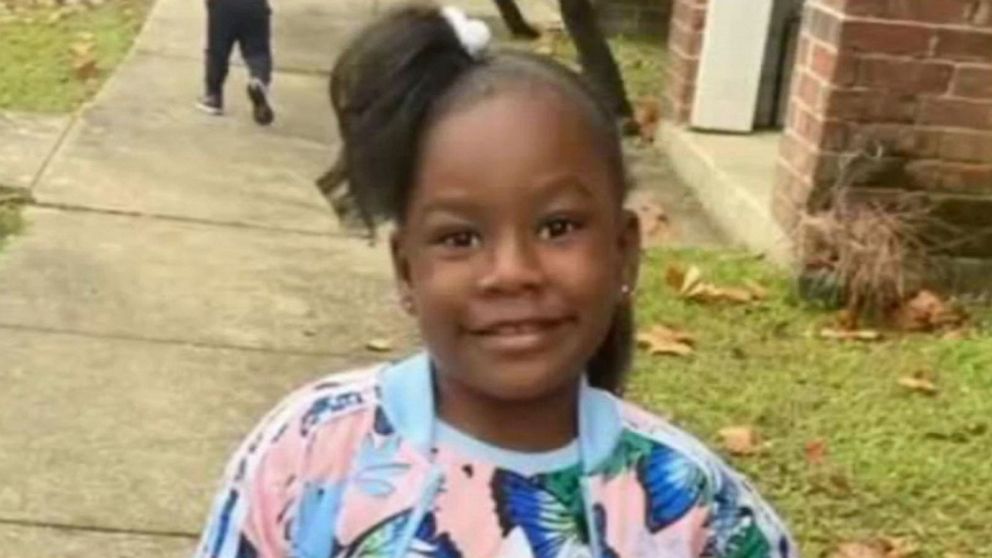 Houston police said "a suspect or suspects fired several shots" into the apartment on Yellowstone Boulevard around 2:55 a.m. but didn't identify any victims by name. Four adults and two children were inside.
Detectives A. Carroll and J. Roberts said in a statement on Tuesday that a juvenile female was "struck in the torso" and she was "transported in a private vehicle to an area hospital where she underwent surgery and is currently in stable condition."
The family said Arianna, who was driven to the hospital by her mother, was hit in the lung and in the liver, with the shots breaking three of her ribs.
Delane said he immediately called 911 after the shooting, but officers didn't show up until nearly 7 a.m.
Houston Police Chief Troy Finner said in a statement on Tuesday that HPD has launched an internal investigation into the delayed response time.
Finner shared an update on Wednesday evening regarding the investigation but said that it is still in its early stages.
In a statement posted to HPD's Twitter account, Finner said that after receiving a call at about 3 a.m., officers searched the area for a crime scene but didn't find one.
"We received a notification about 3 a.m. from our Shot Spotter technology of a discharge of firearms detected in the area of the 7000 block of Peerless Street, near Yellowstone Boulevard. Officers went to the area and searched for a scene. They happened to notice a large hole in fencing leading to the apartment complex at 3322 Yellowstone Boulevard. Officers walked through parts of the complex, but were not flagged down by any citizens and eventually left the location without observing a crime scene," Finner's statement read.
"Unbeknownst to them, the child had already been transported from an apartment in a private vehicle to the hospital within 3-4 minutes after the shooting occurred," he added.
Finner said that police are determining whether changes need to be made to protocol or training regarding the process of dispatch and responding to calls.
He urged the public to share any information about the identity of the suspects and said that they continue to pray for Arianna's recovery.
Delane told KTRK that he believes that the family's home was targeted.
"Why would my house get shot up?" he said. "My daughter don't know. I can't explain that to her. As the father, you're supposed to protect the kids."
The apartment that was sprayed with gunfire is where the Floyd family gathered in April 2021 to watch the verdict in the trial of former Minneapolis police officer Derek Chauvin, who was convicted of murdering Floyd and sentenced to more than 22 years in prison in June.
The HPD didn't immediately respond to ABC News when asked whether the home could have been targeted.
Authorities are urging anyone with information regarding the shooting to contact the HPD Major Assaults & Family Violence Division at 713-308-8800 or Crime Stoppers at 713-222-TIPS.
ABC News' Gina Sunseri and Steph Wash contributed to this report.