Hundreds Hospitalized, Several Arrested in Southeast Wildfires
Wildfires are scorching through tens of thousands of acres in the Southeast.
November 15, 2016, 6:03 PM
— -- Hundreds of people have been hospitalized in Tennessee from the wildfires scorching several states in the southeastern United States, authorities said today. At least seven people have been arrested in that state alone in the past 20 days for arson.
Wildfire smoke has hit Chattanooga-area residents particularly hard, where more than 200 people have been hospitalized for shortness of breath and other breathing difficulties, according to the Tennessee Emergency Management Agency.
In the last 24 hours alone, 15 new fires have broken out in Tennessee, spanning over 293 acres. Relief from the drought and wildfires is not expected in the near future, as weather forecasts are not showing any significant precipitation in Tennessee for the remainder of 2016. The best chance of rain for Tennessee is Friday and possibly into Saturday.
Tennessee Gov. Bill Haslam has issued a proclamation declaring a regional ban on burning in 51 counties in response to the ongoing drought and destructive wildfires throughout the state. Residents in those counties are prohibited from conducting any open-air burning, including campfires and burning of brush, vegetation, household waste or construction debris.
As of Monday, Tennessee firefighters were battling 67 individual blazes burning through 15,914 acres, according to TEMA. A Code Orange Air Quality Alert has been put in place for the Chattanooga, Knoxville, Great Smoky Mountains and Tri-Cities areas. In a Code Orange alert, the general public is not likely to be affected by the air quality, but those with heart and lung disease, older adults and children are at greater risk from the presence of particles in the air.
Depending on wind direction and proximity to the wildfires, some areas in Chattanooga may have higher air quality concentrations in the Code Red category, which will have wider health impacts on the general population and cause more serious effects on sensitive groups.
Some Tennessee schools have been forced to close. There is so much smoke that firefighters could not reset the smoke alarms because they would just continue to go off, said Dr. James Jones, Director of Schools at Polk County.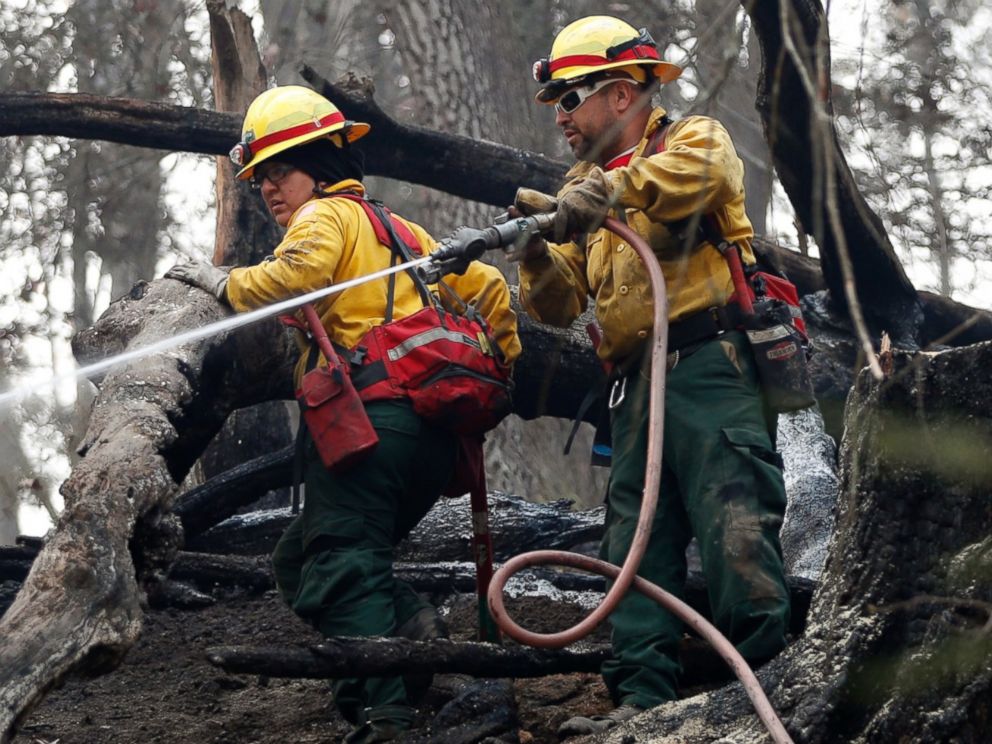 Since Nov. 6, the Tennessee Army National Guard has conducted 476 air-drop missions to fight the wildfires. More than 5,000 firefighters and support staff from around the country have traveled to the southeast to try and contain the blazes, the U.S. Forest Service told The Associated Press. The fires are extending through seven states -- Georgia, Alabama, Mississippi, Tennessee, Kentucky and the Carolinas. An extreme drought is stretching across parts of Alabama, Georgia, Tennessee and North Carolina -- with no significant rain in sight.
North Carolina Gov. Pat McCrory said Monday that the wildfires have cost at least $10 million in damage in the state. North Carolina is one of the hardest hit states, with at least 15 active fires smothering more than 45,000 acres of forest as of Tuesday morning.
Kentucky has been in a "state of emergency because of these fires for almost two weeks," said John Mura, the director of communications for the Kentucky Energy and Environment Cabinet. As of Monday, the state was managing two dozen fires over 25,000 acres.
Police arrested Andrew Scott Lewis on Friday and charged him with setting fires and vandalism that caused more than $250,000 in damage and threatened homes just outside Chattanooga, the AP reported.
In Kentucky, a 21-year-old man was arrested in his hometown of Jenkins on Friday after police said he admitted to starting the wildfire to draw attention to his selfie videos on Facebook. Johnny Mullins was charged with second-degree arson and is an aspiring weatherman, according to the AP. A teenager in Harlan County, Kentucky, was also arrested and charged with arson last week.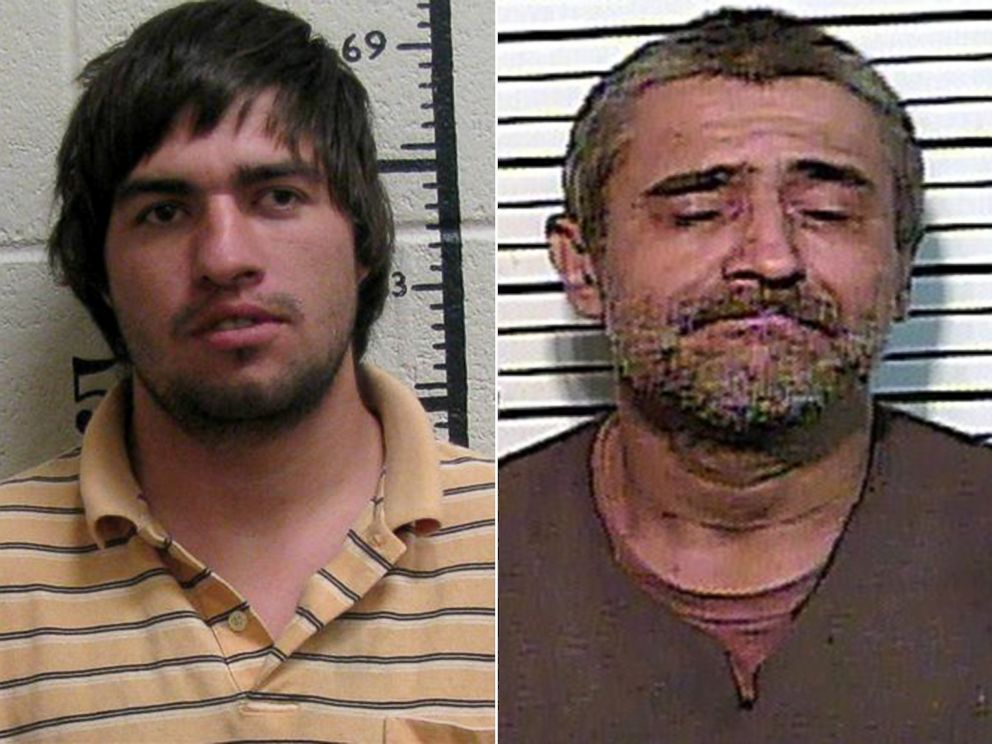 And two more men have been arrested today in connection with the wildfires, Tennessee officials said. At least seven arson arrests have been made in the last 20 days.
State agriculture investigators in Tennessee arrested 27-year-old Matthew Ryan Wallace of Tuscaloosa, Alabama, and charged him with igniting a wildfire along a Sequatchie County road on Monday. The felony charge is punishable by up to six years in jail and a $3,000 fine.
In Tennessee's Monroe County, deputies arrested 50-year-old Charles Edward Martin for intentionally setting a fire along a road, officials said. The state arson reward fund has increased to $2,500 for tips that lead to an arson arrest and conviction.
ABC News' Michael Edison Hayden and J.J. Gallagher contributed to this report.