Hurricane Dorian's path: The latest forecast as the storm barrels north
The Category 1 storm continues its trek up the eastern seaboard.
After days of churning up the coastline, Hurricane Dorian made landfall Friday as a Category 1 storm.
Here's what to expect and when, according to the latest forecast.
Dorian made landfall over Cape Hatteras, part of North Carolina's barrier islands of the Outer Banks, at 8:35 a.m. Friday.
The hurricane battered North Carolina, bringing wind gusts of more than 100 mph to the Outer Banks and more than a foot of rain to eastern parts of the state.
The torrential rain, combined with storm surge, prompted a flash flood emergency in the Outer Banks.
After buffeting Maryland and Virginia, the storm made its way past New York and Connecticut Saturday morning, but all four of those states are still under coastal flood advisories.
Concerns about the hurricane's dangerous rip currents prompted New York City officials to close all beaches to swimming and surfing on Friday and Saturday, according to ABC New York station WABC.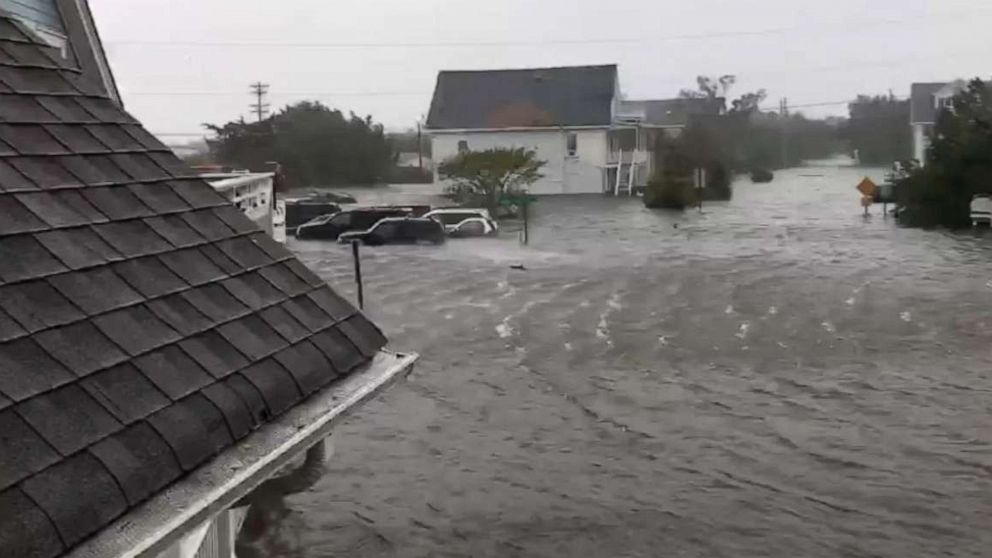 A tropical storm warning is in effect for Cape Cod and eastern Maine, where the Category 1 storm is buffeting the Massachusetts coast. Dorian was expected to brush by Massachusetts' Nantucket island with winds of 85 mph.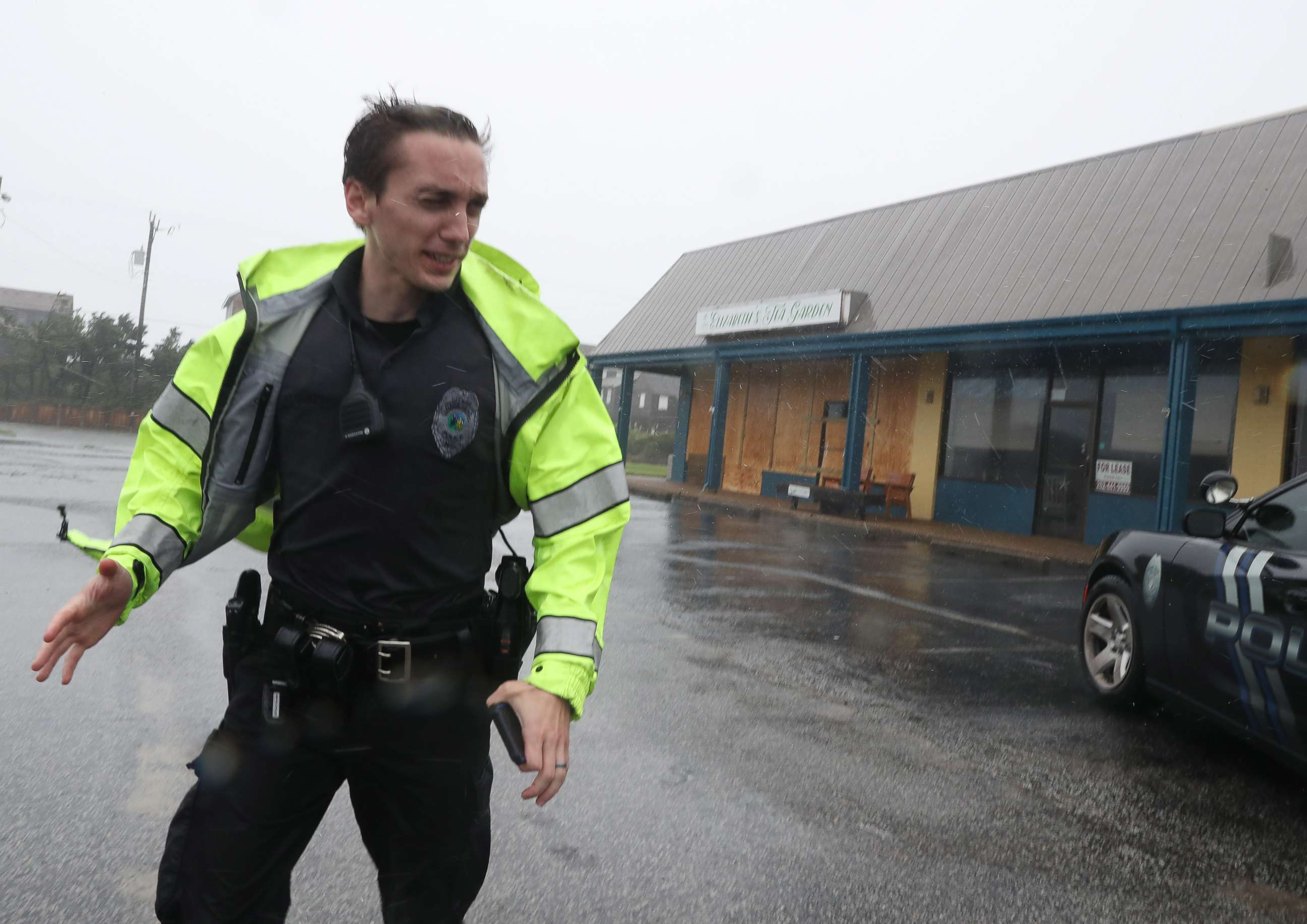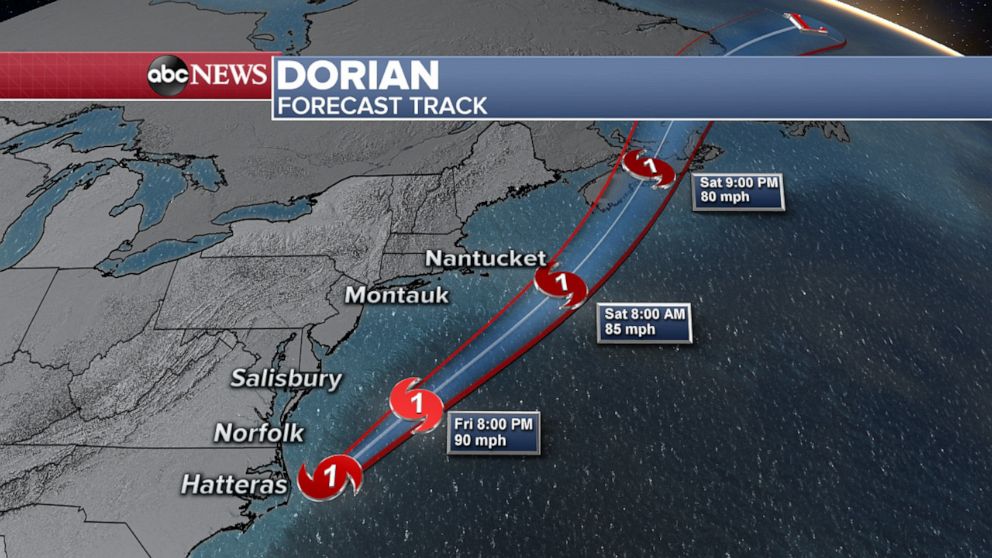 The high surf could bring waves as high as 10 feet.
Further north, Eastern Canada could expect dangerous storm surge and hurricane-force winds Saturday and Sunday as Dorian approaches.
The storm is forecast to make landfall in Nova Scotia late Saturday before gradually weakening overnight into Sunday.