— -- Walter Palmer, the American dentist who recently admitted to killing Cecil the lion in Zimbabwe, is now being sought by U.S. officials who want him to contact them "immediately."
"The U.S. Fish & Wildlife Service is investigating the circumstances surrounding the killing of 'Cecil the lion,'" the agency told ABC News in a statement today. "At this point in time, however, multiple efforts to contact Dr. Walter Palmer have been unsuccessful. We ask that Dr. Palmer or his representative contact us immediately."
The agency previously said on Wednesday that agency officials were "deeply concerned" about Cecil's killing and that they were "currently gathering facts about the issue and will assist Zimbabwe officials in whatever manner requested."
Palmer's whereabouts were unknown as of Thursday morning, and he has also been suspended from a prominent international hunting club.
Safari Club International, an organization formed to protect hunters' rights and promote wildlife conservation, announced Wednesday that it "has imposed immediate emergency suspensions of both the involved hunter and his guide/professional hunter" pending the outcome of a "full and thorough investigation of the circumstances surrounding the death of Cecil the lion in Zimbabwe."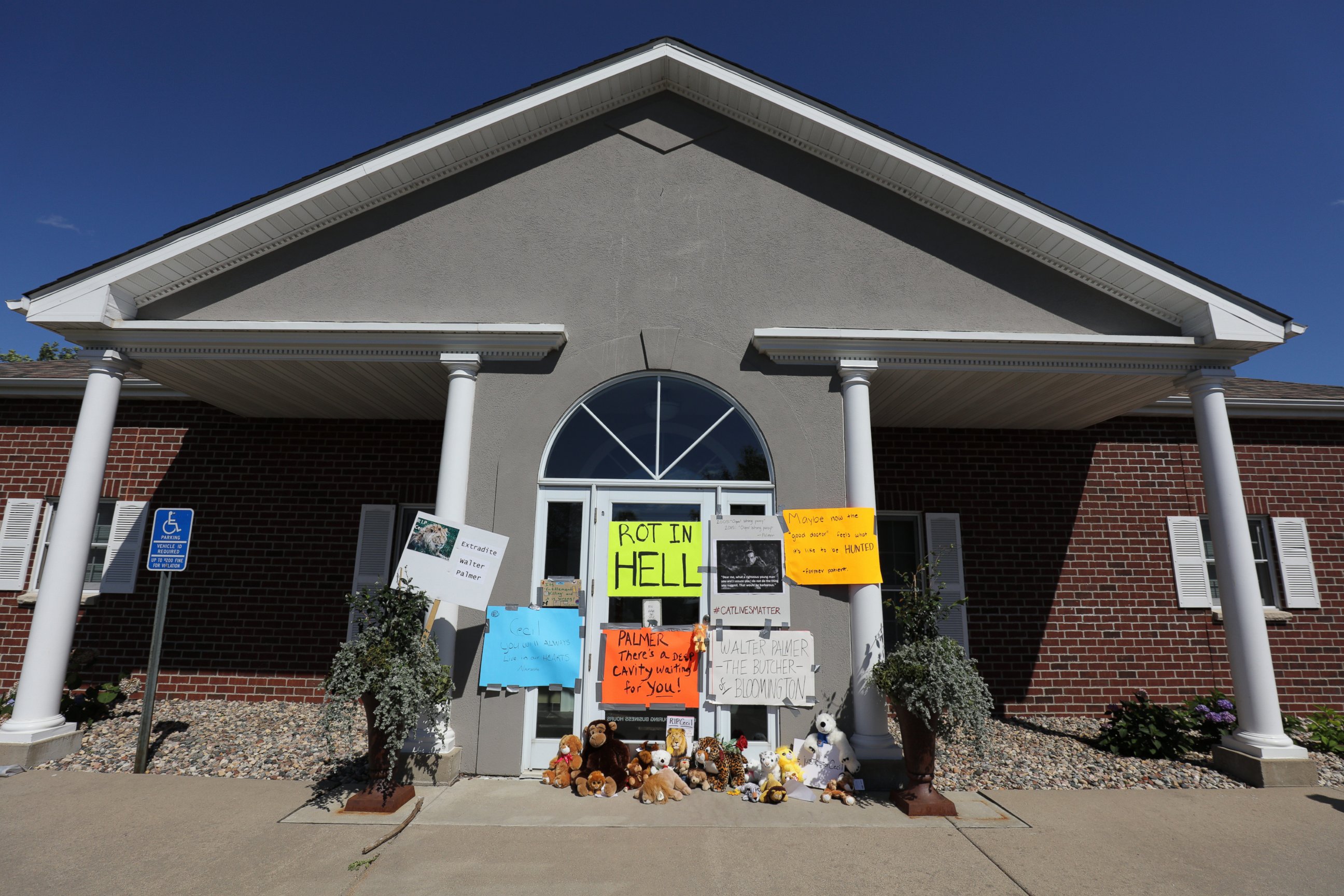 SCI added that it "condemns unlawful and unethical hunting practices" and that it "believes that those who intentionally take wildlife illegally should be prosecuted and punished to the maximum extent allowed by the law."
Though Palmer said in his Tuesday statement that he had "not been contacted by authorities in Zimbabwe or in the U.S. about this situation," the Associated Press reported that Zimbabwe police said they were looking to speak to Palmer, though he has not been charged with a crime.
"We arrested two people and now we are looking for Palmer in connection with the same case," Zimbabwe Republic Police spokeswoman Charity Charamba told the AP.
A professional hunter named Theo Bronkhorst, who acted as a guide during Palmer's hunt, and a landowner named Honest Trymore Ndlovu are facing criminal poaching charges in connection with Cecil's death and appeared in court on Wednesday, the Zimbabwe Parks and Wildlife Management authority said in a joint statement along with the Safari Operators Association of Zimbabwe on Tuesday.
Bronkhurst "was released on one thousand United States dollar bail he was asked to surrender his passport and to report three times a week to hillside police station and not to interfere with witnesses," Zimbabwe Parks and Wildlife Management Authority's spokeswoman Caroline Washaya told ABC News today.
Protesters were at Palmer's dental practice in Bloomington, Minnesota, near Minneapolis, on Wednesday afternoon, where a growing memorial of stuffed animals could be found on the closed office's doorsteps.
Palmer sent out a letter to his patients Tuesday evening explaining his involvement in the killing of Cecil the lion. He said he was in Zimbabwe during early July on a bow hunting trip for big game and that he "hired several professional guides and they secured all proper permits."
He continued, "To my knowledge, everything about this trip was legal and properly handled and conducted. I had no idea that the lion I took was a known, local favorite, was collared and part of a study until the end of the hunt. I relied on the expertise of my local professional guides to ensure a legal hunt. I have not been contacted by authorities in Zimbabwe or in the U.S. about this situation, but will assist them in any inquiries they may have."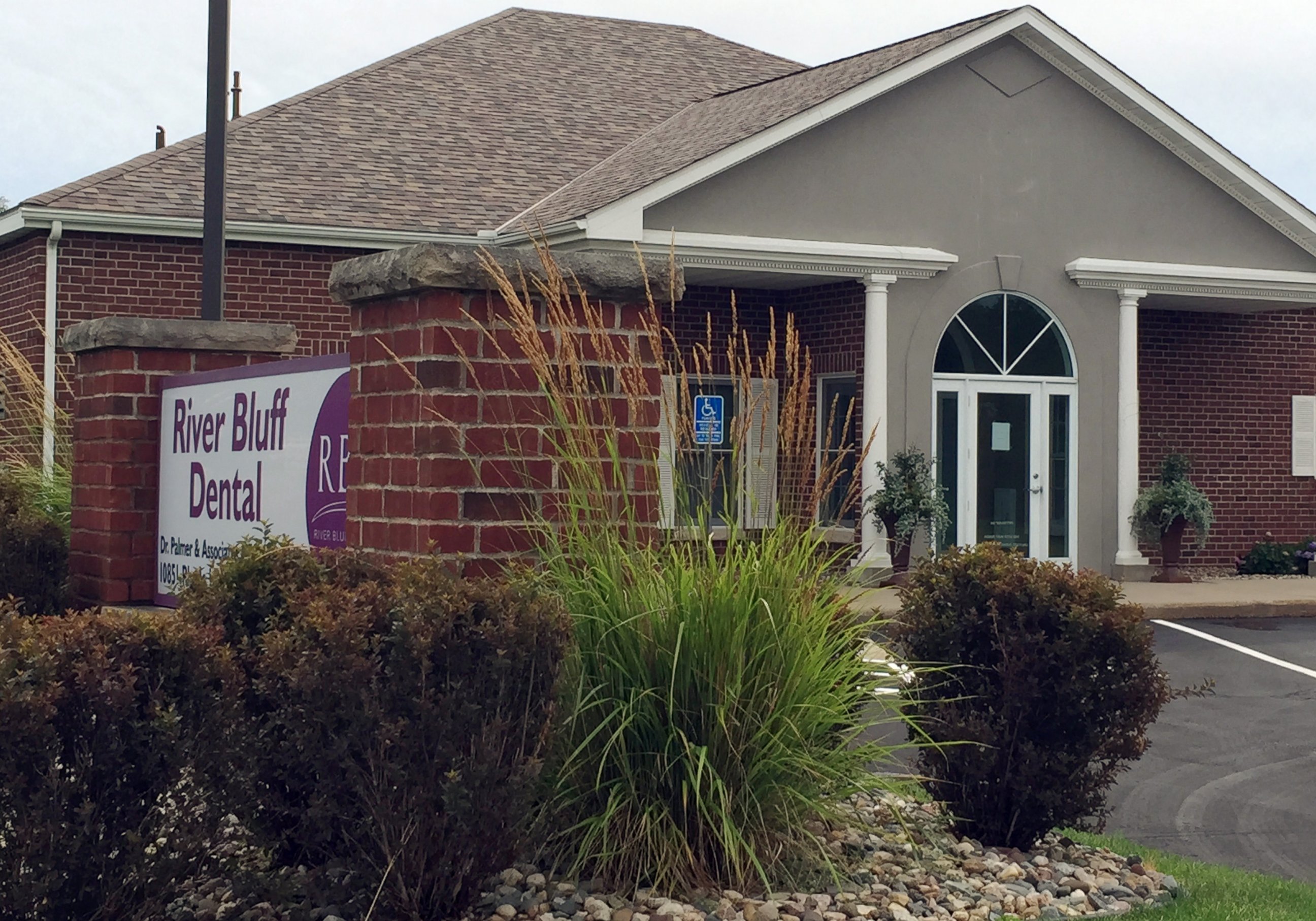 "Again, I deeply regret that my pursuit of an activity I love and practice responsibly and legally resulted in the taking of this lion," he added. "That was never my intention."
But many were not satisfied with Palmer's apology and protesters descended upon on the Minnesota dentist by flooding his social media, creating online petitions and mocking him on parody accounts.
"Five Stars at being a miserable excuse of a human being," a user by the name of Thomas D. wrote on the Yelp page of Palmer's dental practice. "You are not a hunter but a coward!"
Palmer did not immediately respond to ABC News' requests for additional comment, and his dental practice remained closed Thursday morning.
ABC News' Louise Dewast contributed to this report.