— -- A Texas law enforcement investigator working on the murder case of a deputy gunned down at a gas station this summer has allegedly admitted to sexual contact with a witness during the investigation, according to court documents obtained by ABC station KTRK-TV in Houston.
Harris County Sheriff's Office homicide investigator Craig Clopton was investigating the slaying of Harris County Sheriff's Deputy Darren Goforth, who was killed while filling up his patrol car at a gas station near Houston in August. According to court documents obtained by KTRK-TV and provided to ABC News, Clopton admitted to "consensual sexual conduct" with a witness involved in the investigation.
Harris County Sheriff Ron Hickman said Friday that Clopton was "relieved of duty pending the outcome of our joint investigation with the District Attorney's Office," according to KTRK-TV.
"This investigator's conduct was unethical and inexcusable and does not reflect the core values of the Harris County Sheriff's Office," Hickman said.
The same witness allegedly said in court documents that she had a "romantic relationship" with Goforth for more than a year leading up to his death, KTRK-TV reported, citing two courthouse sources close to the investigation.
Goforth is survived by his wife, Kathleen, who works as a school teacher, and two young children, Goforth's brother-in-law Stephen Allison told ABC News in August.
"He was the rock in that family," Allison said through tears at the time. "The kids loved him."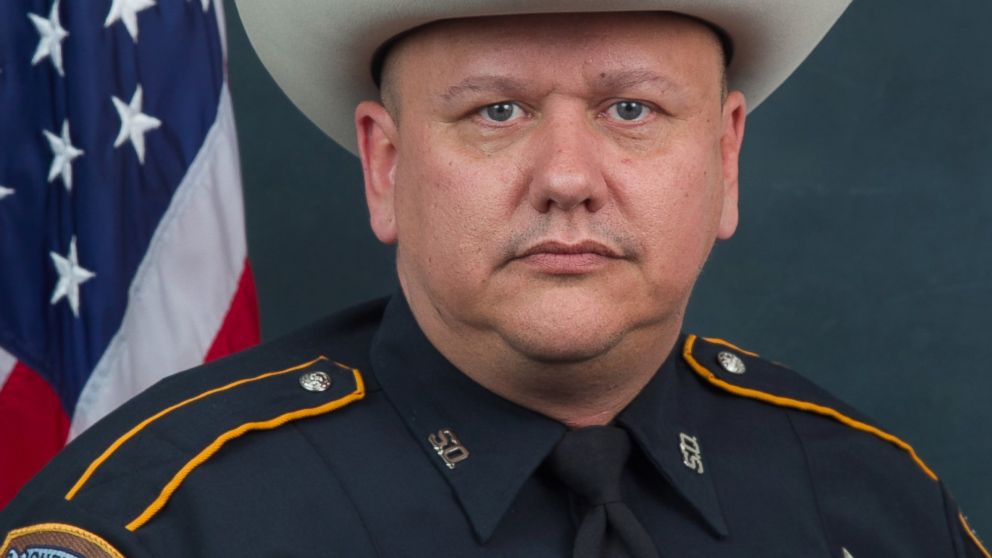 Kathleen Goforth said in a statement after her husband's death that "He was loyal ... fiercely so. And he was ethical; the right thing to do is what guided his internal compass."
The shooting suspect, Shannon Miles, was arrested on a charge of capital murder shortly after his death. Miles, 30, was scheduled to appear in court in November, according to jail records.