A man with a criminal background was charged with murder just hours after a former Iowa State University champion golfer turned up dead in a pond on a golf course.
Collin Daniel Richards, 22, who police said has no known address and, according to court records, was kicked out of his grandparents' house a year ago, was charged with first-degree murder in Celia Barquin Arozamena's stabbing death Monday.
Police found her body at Coldwater Links public golf course near Iowa State University in Ames, where she apparently went golfing alone Monday morning.
Richards purportedly made statements to an acquaintance recently "to the effect of having an urge to rape and kill a woman," according to a criminal complaint made public Tuesday.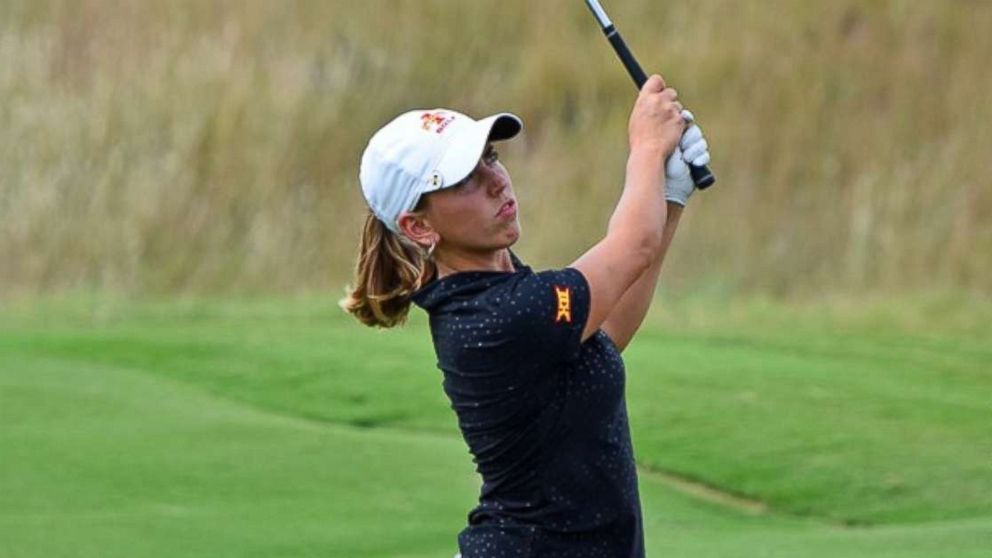 Story County Attorney Jessica Reynolds described the killing as "a random act of violence" during a brief court hearing for Richards Tuesday morning.
"The state believes him to be a flight risk, also believes him to be a danger to the community," Reynolds said during the hearing.
The judge granted her request to set bail at $5 million.
It's rare, obviously. It's still very troubling that something like this would happen in broad daylight in a community that is as safe as Ames is.
Richards appeared in court in shackles and made no statements. He was ordered to return to court Sept. 28 for a preliminary hearing.
Attorney Paul Rounds of the Story County Public Defender's Office was appointed to represent Richards.
"I hope people reserve judgment until after the trial," Rounds told ABC News when reached by phone, declining to comment further.
The slaying sent shockwaves from the nation's heartland to Barquin Arozamena's hometown of Reocín, Spain, where civic leaders joined residents in a moment of silence at noon on Tuesday. The Reocín City Council also declared three days of mourning for the young woman and released a statement condemning the "vile act" that took her life.
"She was a really hard-working girl who was deeply loved by the whole town," Reocín Mayor Pablo Diestro told the Spanish sports website Marca.com. "It's a tragedy. We can't believe it."
Cmdr. Geoff Huff, head of the Ames Police Department's criminal investigations division, said at a news conference Tuesday, "It's rare, obviously. It's still very troubling that something like this would happen in broad daylight in a community that is as safe as Ames is."
He added: "It's an awful thing that's happened. I'm not sure what else I can say."
Barquin Arozamena, a native of Spain, was recently named Iowa State's female athlete of the year.
She had turned pro this past spring after completing her college golfing career. Earlier this year, she qualified for the U.S. Women's Open in Alabama, one of the LPGA Tour's majors.
The Ames Police Department opened a suspicious death investigation Monday morning when golfers found Barquin Arozamena's cellphone, ball cap and golf bag on the ninth hole fairway of the golf course "with no one around it," according to a police statement.
Golfers had seen Barquin Arozamena on the golf course earlier but told police she had disappeared, prompting a search for her, officials said.
Officers were called to the golf course about 10:24 a.m. and found the woman's body a half-hour later in a pond near where her golf bag was discovered and determined she had been assaulted, according to the criminal complaint.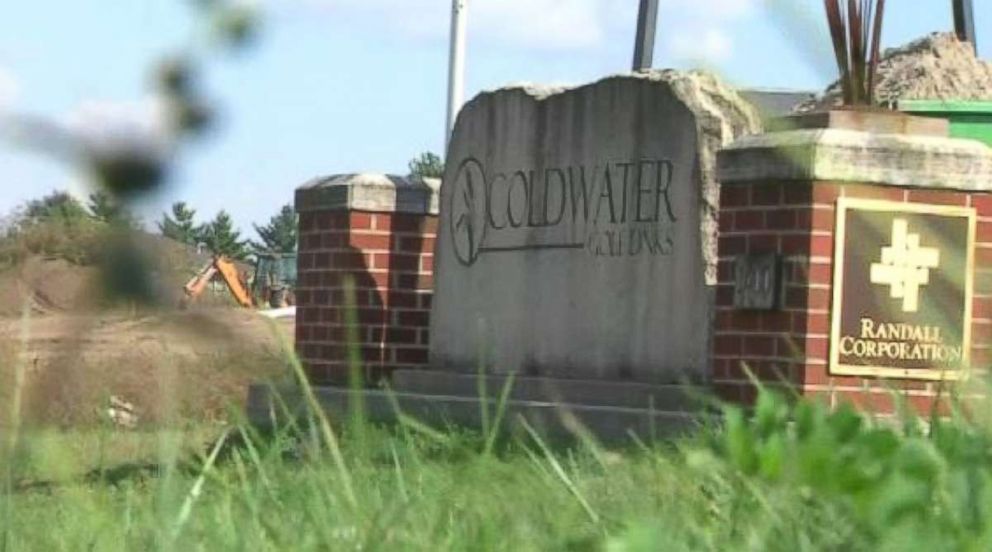 "Based on the scene investigation, the victim sustained several stab wounds to the upper torso, head, and neck," the criminal complaint stated.
Police searched the golf course and stopped a man walking on a trail leading into a wooded area who identified himself as an acquaintance of Richards.
A K-9 unit tracked the victim's scent to a homeless encampment on the banks of Squaw Creek in the wooded area adjacent to the golf course, according to the criminal complaint.
Police were searching the camp, which consisted of two tents, when Richards approached them.
"Officers observed that … [Richards] had several fresh scratches on his face consistent with fighting, and also noted [he] attempted to conceal a deep laceration to his left hand, which he attempted to bury in the ground," the criminal complaint reads.
Police also contacted an acquaintance of Richards who told them the suspect showed up at his residence near the golf course Monday afternoon and that he "appeared disheveled and covered in blood, sand and water," according to the complaint.
The man told police Richards left his house after bathing and washing his clothes, the complaint stated.
Two other witnesses told police that Richards asked them for a ride to Jefferson, Iowa, and had given them a knife, according to the complaint. While driving to Jefferson, Richards told the men he needed to return to the homeless encampment because he forgot his tent, according to the complaint.
When they arrived at the golf course, they noticed police swarming the area, the complaint reads. Richards got out of their vehicle and approached police officers searching the tent encampment, the complaint states.
Police said they recovered a knife that Richards allegedly gave to two witnesses, according to the complaint. Police also found two pairs of blood-stained shorts in Richards' backpack.
Several law enforcement agencies, including the Iowa State University Police Department, assisted in the investigation.
"I don't know a lot of the details yet but it's just a horrific, horrific senseless death," Iowa Gov. Kim Reynolds told reporters Tuesday at the Iowa Capitol in Des Moines.
Reynolds' statement was echoed by Iowa State University President Wendy Wintersteen.
"We were deeply saddened to learn yesterday of the death of Celia Barquin Arozamena. Celia was a dedicated student in civil engineering. She was a talented student athlete and an acclaimed golfer with a bright future," Wintersteen said in a statement Monday. "Celia was a champion and a proud ambassador for Iowa State. Our hearts are with Celia's family and friends as we grieve her passing. It's a terrible, tragic and senseless loss.
"In these moments, we recognize our own mortality and realize that each day is a gift," Wintersteen said. "I hope everyone will take time today to meet with their friends and loved ones, value those connections and feel thankful that they can do so. A bright candle in our Cyclone Nation no longer shines, and our community and the world are less for it."
Barquin Arozamena claimed the 2018 Big 12 Championship with a three-shot victory in April, according to the university, which called her one of the most accomplished golfers in the school's history. She was finishing her civil engineering degree this semester.
The death of Barquin Arozamena prompted the Iowa State women's golf team to withdraw from competition at the East and West Match Play tournament in Ann Arbor, Michigan, to return to Iowa to mourn the former teammate, the team said in a tweet.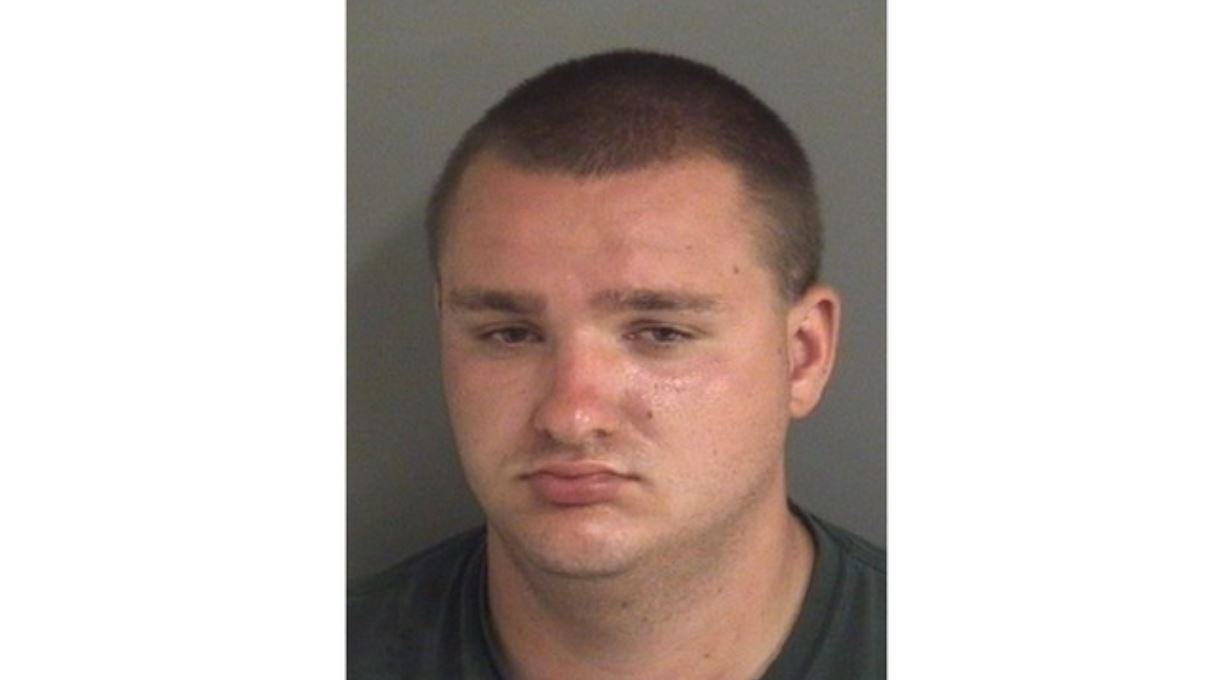 The team was scheduled Tuesday to play for the tournament title.
"We are all devastated," Christie Martens, Iowa State head women's golf coach, said in a statement. "Celia was a beautiful person who was loved by all her teammates and friends. She loved Iowa State and was an outstanding representative for our school. We will never forget her competitive drive to be the best and her passion for life."
Iowa State Director of Athletics Jamie Pollard added: "Celia had an infectious smile, a bubbly personality and anyone fortunate enough to know her was blessed. Our Cyclone family mourns the tragic loss of Celia, a spectacular student-athlete and ISU ambassador."
Barquin Arozamena qualified for the U.S. Women's Open golf tournament in Shoal Creek, Alabama, in May but did not make the cut after the first two rounds.
The university's Athletics Department said it plans to honor her memory at a football game Saturday at the school's Jack Trice Stadium, which is across the street from where police found her body.
Funeral arrangements are pending.
"I'm just kind of surprised," ISU freshman Isaac Sachse told ABC affiliate station WOI-TV in Des Moines.
"First it was the kidnapping and now this. It's kind of horrifying," he added, referring to the death of University of Iowa student Mollie Tibbetts, who was allegedly killed by 24-year-old Cristhian Rivera while on her routine jog through farm country earlier this summer.
Richards has a criminal record, according to court documents. He has pleaded guilty to charges of domestic abuse, assault, theft and public intoxication in the past, the records show.
In September 2017, he was arrested on suspicion of breaking into his grandparents' house, according to court records. Richards told police he had broken into the house to retrieve his belongings after his grandparents had kicked him out, records show.
Richards' most recent arrest occurred in July when he was taken into custody on suspicion of public intoxication after police found him passed out at a convenience store in Ames, according to records.
ABC News' Matt Foster contributed to this report.