A first-degree murder charge was filed on Tuesday against a young man in the case of missing Iowa jogger Mollie Tibbetts, state officials said Tuesday.
The suspect, 24-year-old Cristhian Rivera, is an undocumented immigrant who lives in the rural area where the college student vanished one month ago, according to Rick Rahn of the Iowa Division of Criminal Investigation.
A body recovered Tuesday morning in a farm field is believed to be Tibbetts, Rahn said, but the identity has not yet been confirmed.
Tibbetts, a 20-year-old rising sophomore at the University of Iowa, disappeared the evening of July 18 while jogging in the rural farming town of Brooklyn, a close-knit community of about 1,500 residents.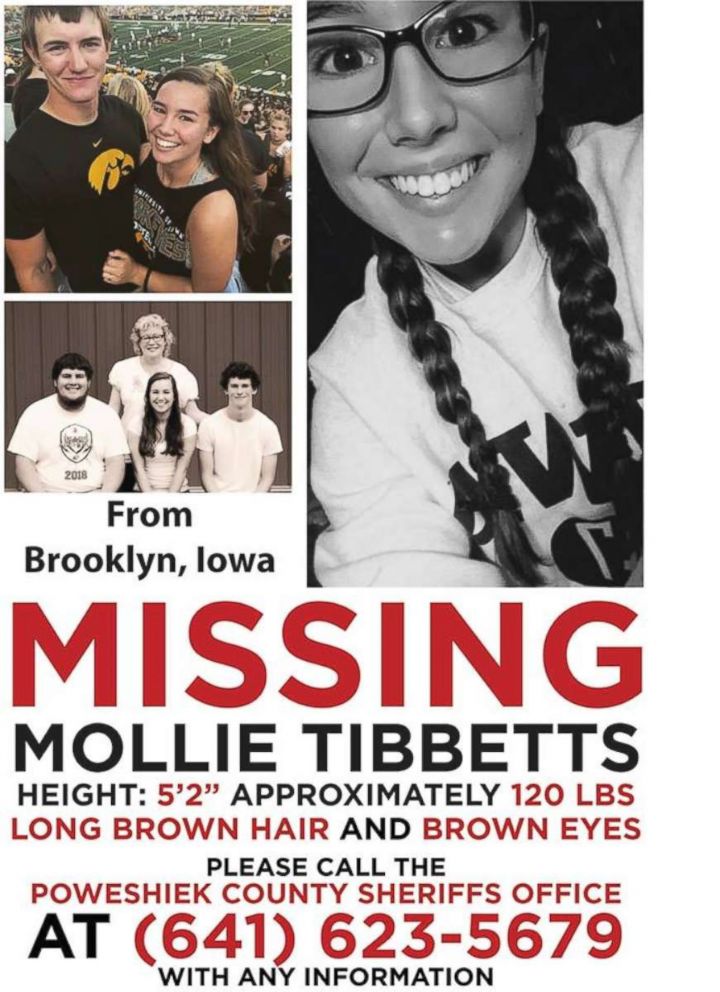 A critical break in the case was finding a local person with security cameras showing Tibbetts jogging, Rahn said.
"Through that we were able to identify a vehicle that we believed belonged to Mr. Rivera," Rahn said. "From that we were able to track his patterns and the routes that he took. We were also able to find Mollie running on this video and we were able to determine that he was one of the last ones to have seen Mollie running."
In an interview, Rivera told authorities he saw Tibbetts running, got out of his car and ran alongside of her, Rahn said.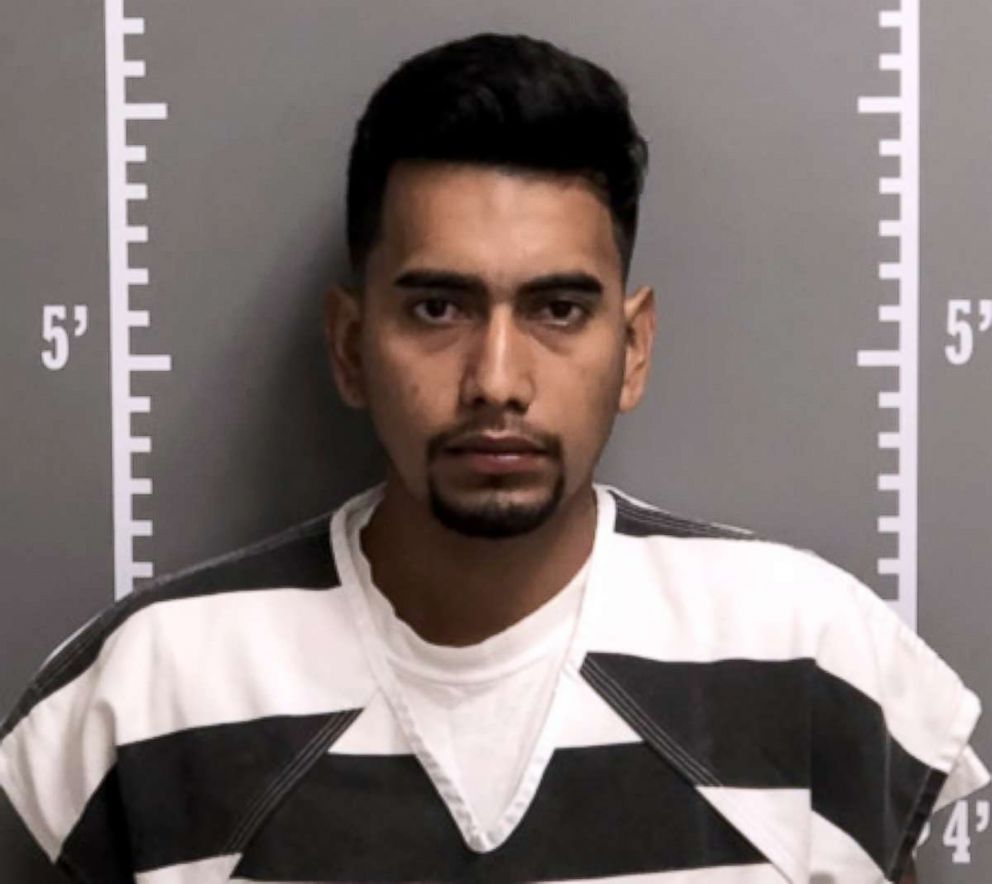 Rivera claimed Tibbetts grabbed her phone and said, "I'm gonna call the police," according to an arrest affidavit.
Rivera told authorities he then panicked, got mad and "blocked" his "memory," and didn't remember anything after that until he reached an intersection, according to the affidavit.
Rivera claimed he then drove to a field entrance and into a cornfield driveway, before realizing he had Tibbetts in the trunk, the affidavit said.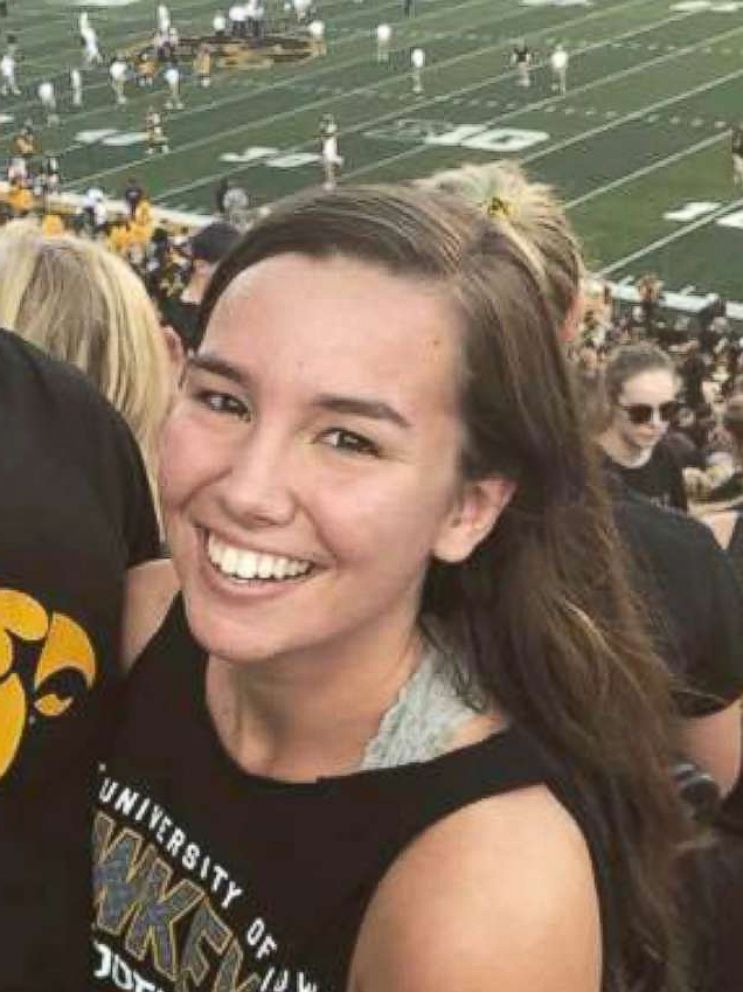 Rivera said he went to get the 20-year-old out of the trunk and saw blood on the side of her head, according to the affidavit.
Rivera then said he dragged the college student from his car to a secluded part of a cornfield and left her in corn leaves, face-up, the arrest affidavit stated.
Rivera led authorities to Tibbetts' body, according to Rahn.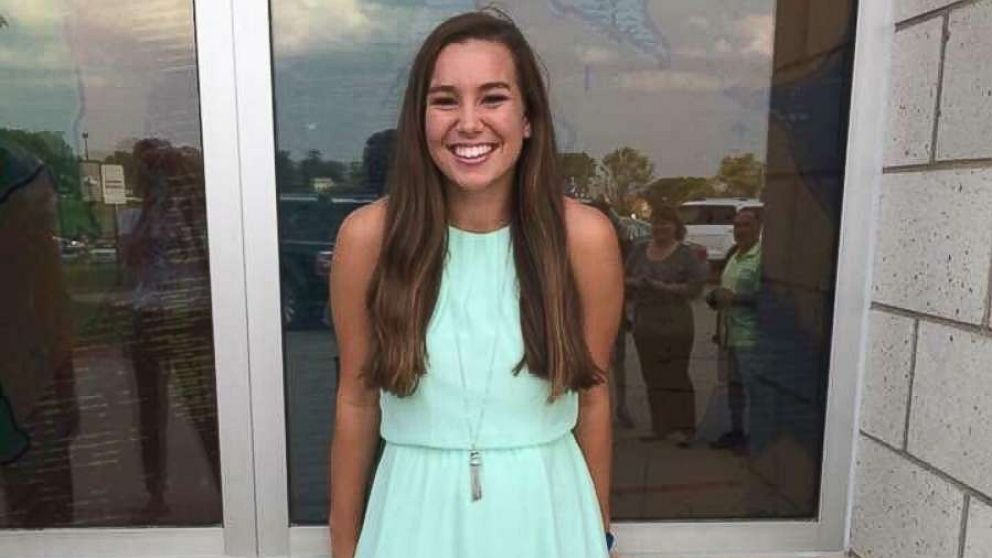 "I can't really speak about the motive," Rahn said. "I can just tell you that he followed her and seemed to be drawn to her on that particular day. For whatever reason he chose to abduct her."
Rivera was first approached on Monday, Rahn said, and "he was willing to talk with us."
Laura Calderwood, Tibbetts' mother, told ABC News last month there are "no words to describe how you feel when you don't know where or how your child is," calling it "excruciating."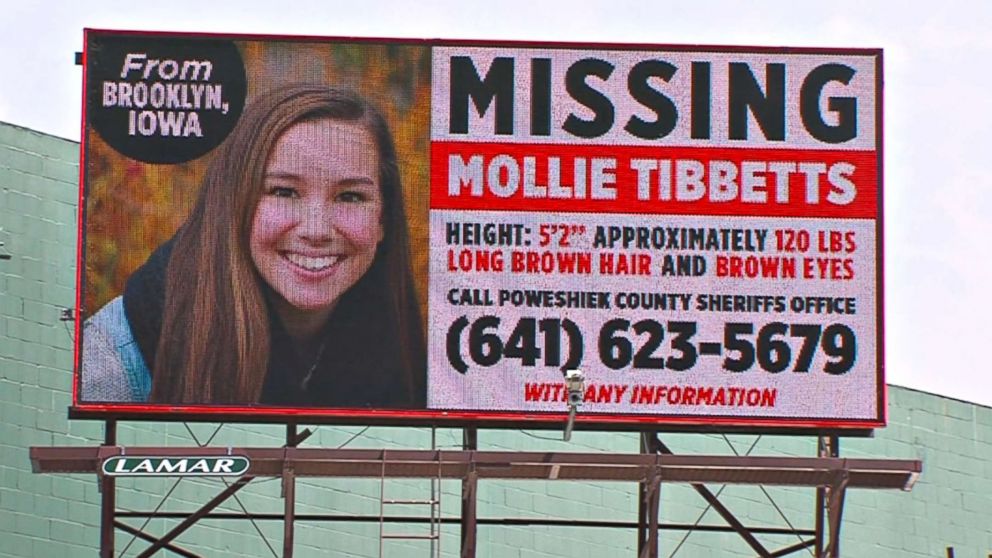 One of Tibbetts' brothers, Scott Tibbetts, told ABC News last month he believed his sister was "fighting her best to get back home."
"I think the best thing, personally, to hang onto hope is ... she's a better fighter than anyone I know," he said. "So whatever situation she's in, it's not like she's going to sit there and give up."
"We are all suffering over the death of Mollie, knowing that it could have been our own daughter, sister or friend," Iowa Gov. Kim Reynolds said in a statement Tuesday.
"I spoke with Mollie's family and passed on the heartfelt condolences of a grieving state," she said. "Over the past month, thousands of Iowans searched and prayed for Mollie's safe return. Now, we are called to come together once again to lift up a grieving family."
"We are angry that a broken immigration system allowed a predator like this to live in our community, and we will do all we can bring justice to Mollie's killer," Reynolds said.
Yarrabee Farms, where Rivera had worked for four years, released a statement saying, "This individual has worked at our farms for four years, was vetted through the government's E-Verify system, and was an employee in good standing. On Monday, the authorities visited our farm and talked to our employees. We have cooperated fully with their investigation."