'Truth and Lies: Jeffrey Epstein' podcast on Epstein and women who survived his crimes
Listen for free wherever you get your podcasts
This page has been updated with the "Truth and Lies: Jeffrey Epstein" podcast episodes 1-10. Scroll down for more. The podcast, hosted by ABC News' Mark Remillard, is available for free on Apple Podcasts, Google Podcasts, iHeartRadio, Pandora, Spotify, Stitcher, TuneIn and the ABC News app with new episodes posting Thursdays.
Introduction:
More than a decade ago, mysterious financier Jeffrey Epstein was investigated by local and federal authorities in Florida for allegedly sexually abusing dozens of teenage girls.
But despite what appeared to be overwhelming evidence of a horrifying pattern of abuse, Epstein managed to escape all but minor charges, striking a sweetheart deal with the government that required him to spend just 13 months in jail while granting him and his alleged co-conspirators immunity from federal prosecution.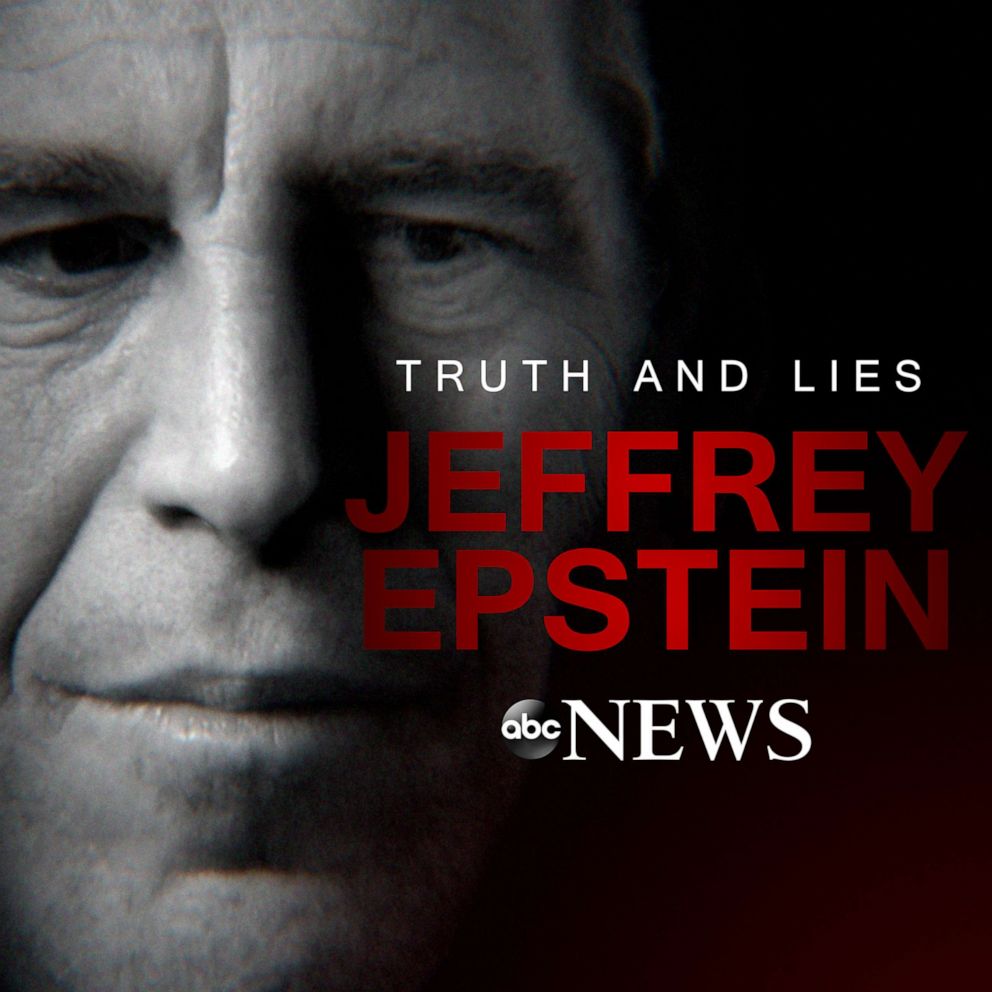 Years later, in the wake of Epstein's sudden arrest and shocking demise, those teenage girls -- now women -- are still seeking answers to their fundamental questions about their abuser and his allies.
The ABC News Investigative Unit and ABC Audio share the stories of those women who have fought to have their voices heard, as well as the lawyers and investigators who tried to bring Epstein to justice. We also retrace Epstein's rise from modest roots to the very intersection of wealth and power, seeking to uncover the forces that shielded Epstein from justice.
PODCAST EPISODE 1: Palm Beach Predator
The first investigation of Jeffrey Epstein began like any other case, but it wasn't long before the veteran investigators in Palm Beach encountered obstacles they had rarely seen before.
Police believed they had collected overwhelming evidence of Epstein's disturbing pattern of sexual abuse, a scheme in which Epstein and his associates allegedly employed a vast network of underage victims and recruiters to facilitate his abuse of dozens of young girls.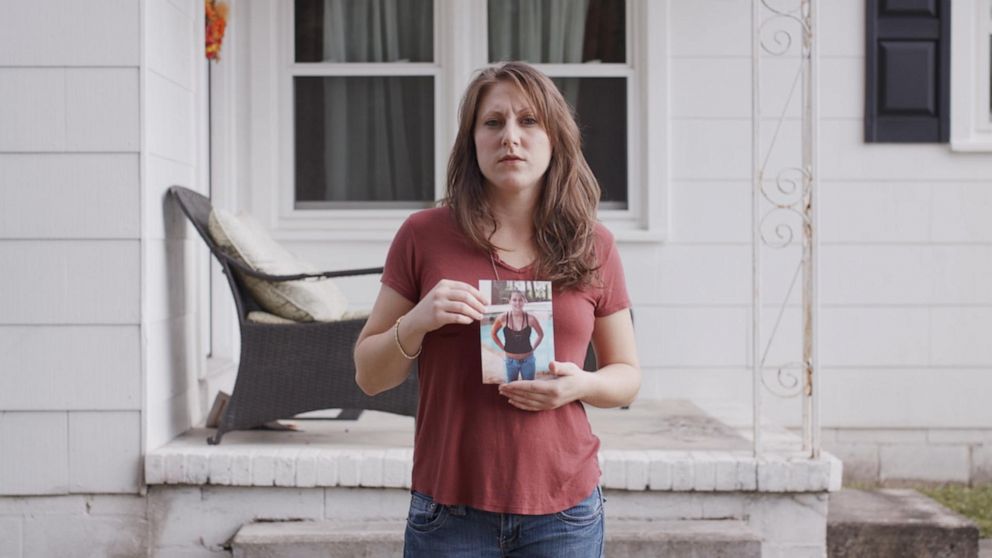 And yet Palm Beach Police Chief Michael Reiter still found the powers-that-be in the state so aligned against him that he ultimately sought help from federal authorities to pursue charges against the mysterious millionaire.
"We felt as though we were speaking to a defense attorney instead of a prosecutor," Reiter said. "It was unbelievable then and it's more unbelievable now."
PODCAST EPISODE 2: I Tried To Warn You
Maria Farmer was a promising young artist living in New York City when she says she was introduced to a pair of mysterious benefactors named Jeffrey Epstein and Ghislaine Maxwell. It was an encounter, she says, that would change the course of her life.
Epstein appeared to take an interest in Farmer's work, hiring her to work for him in New York and eventually offering her a place to stay Ohio while she completed an art project. But what first appeared to be a dream gig quickly devolved, she says, into a nightmare that forced her to flee her one-time patrons.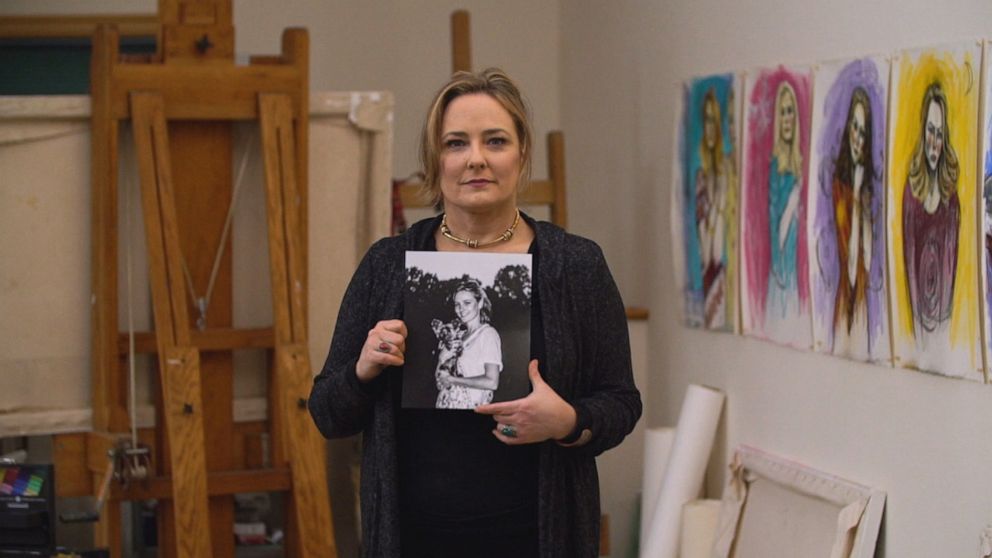 Decades later, Farmer, who is now suing Epstein's estate, says she is still grappling with the lingering trauma of those events, haunted by the thought that many of Epstein's victims could have been spared if only authorities had not ignored her warnings.
"When I look at those other girls-- they were ruined, too. And I can see it. We're all broken. I spot it in them, and it kills me," Farmer said. "If the authorities had heeded my report and done something about it, none of the women would have been harmed."
PODCAST EPISODE 3: Man of Mystery
How did a college dropout end up teaching at one of New York City's most prestigious prep schools? How did a onetime math teacher end up rising in the ranks at a powerful Wall Street firm? And how did an ill-fated financier end up ingratiating himself to one of the world's richest men?
Even after multiple federal law enforcement investigations, Jeffrey Epstein's past remains murky. One thing is certain: His rise to wealth and power seems to defy conventional logic, and even a close examination of Epstein's resume leaves many burning questions unanswered.
In audio recordings made by journalist David Bank and shared with ABC News, Epstein can be heard describing his ambitions in his own words.
"If you have a lot of money," Epstein told Bank in 2003, "the last thing in the world, it seemed to me, is that you should worry about your money."
Maria Farmer began working for him shortly after the two met in 1995. She said he assaulted her at his home in Ohio and that she reported him to authorities afterward.
But according to his former business partner Steven Hoffenberg, a convicted Ponzi schemer who describes himself as Epstein's onetime mentor, Epstein was more than a sexual predator. He says he was a financial one as well.
"I call him a criminal mastermind," Hoffenberg told ABC News. "There is no explanation in the world, none, for Jeffrey Epstein not to have been charged with me as a co-defendant."
PODCAST EPISODE 4: Friends In High Places
Leslie Wexner, 82, built some of the most recognizable clothing brands in the world, including the lingerie giant Victoria's Secret, and he became fabulously wealthy in the process, with Forbes listing his current net worth as roughly $4.5 billion.
Wexner met Jeffrey Epstein, a college dropout with little financial pedigree, in the mid-1980s, and in only a few short years, Wexner gave Epstein power of attorney over his vast personal fortune. For more than 15 years, Epstein had the ability to act on behalf of one of the richest men in the world.
ABC News poured through thousands of pages of S.E.C. filings and other financial records, tracing Epstein's work for Wexner and his own growing fortune.
Was this relationship the source of Epstein's mysterious wealth? And did he use this connection to the billionaire's iconic businesses to prey on young women and girls?
PODCAST EPISODE 5: The Lady of the House
Ghislaine Maxwell, the British socialite who once jet-setted around the world with the mysterious multimillionaire Jeffrey Epstein, finds herself at the center of a massive global scandal. And it's not the first time.
The Oxford-educated daughter of Robert Maxwell, the larger than life publishing baron whose rags-to-riches story captivated England, lived an extravagant life among the British elite. But all that came to an end when her father's business empire collapsed in the wake of his death. She fled to New York looking for a fresh start. And it worked. For a while.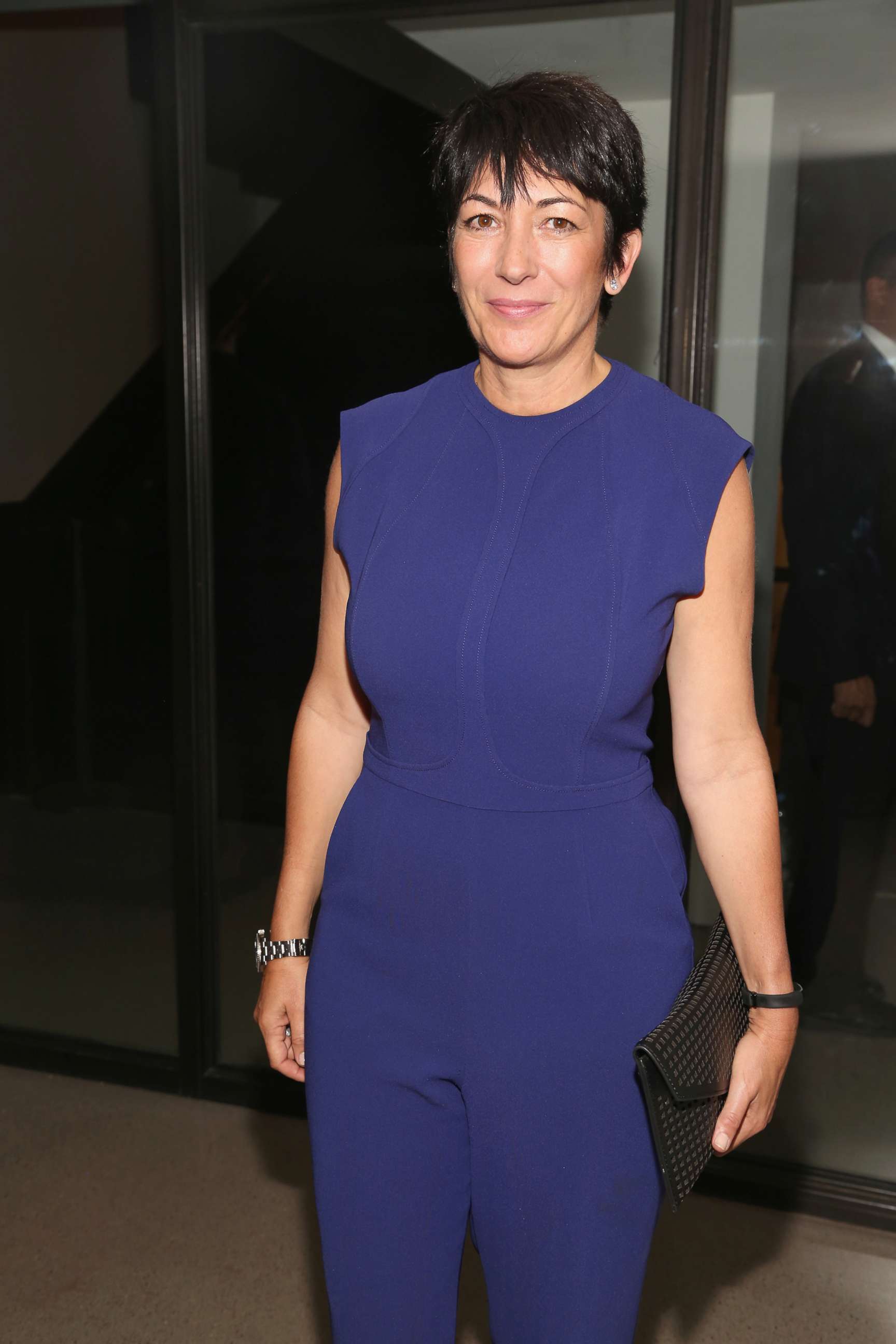 But now, sources tell ABC News that Maxwell is currently under federal investigation for her alleged involvement in Epstein's sex trafficking operation, and she's also facing a spate of lawsuits from women who say she played a critical role in Epstein's abuse of them.
Maxwell has previously staunchly denied any wrongdoing, but more recently, neither Maxwell nor her lawyers have responded to requests for comment, and her whereabouts remain unknown.
Who is Ghislaine Maxwell, and what was she to Jeffrey Epstein? His girlfriend? His confidant? Or was it something more nefarious? Was this charming, elegant woman an accomplice to crimes he committed against girls and young women?
"You know, I convinced myself I was safe because she was there. And then she normalized certain things, you know, by introducing me to them," said Annie Farmer, who filed suit against both the Epstein estate and Maxwell in 2019. "But so much of me making excuses about it was based on the fact that she was there. So, he understood that. And she understood how powerful her presence [was]. And they worked together as a team, I think."
PODCAST EPISODE 6: Zorro Ranch
Annie Farmer was 16 years old when she met Jeffrey Epstein while visiting her older sister Maria in New York. According to Annie and her sister, the 43-year-old Epstein presented himself as an educational benefactor of sorts, offering to assist Farmer with getting into college.
Farmer says Epstein would even call her mother to discuss her education, at one point offering to bring Farmer to his sprawling ranch in New Mexico for a trip with a group of other students. She and her mother say they were given a sense of relief from Epstein when he told them his "wife" – Ghislaine Maxwell – would also be in attendance.
Zorro Ranch sits 30 miles outside Santa Fe, surrounded by over nine thousand acres of untouched land, and the massive mansion Epstein built there is located over a mile from the nearest public road. Farmer says when she arrived, she was the only student there.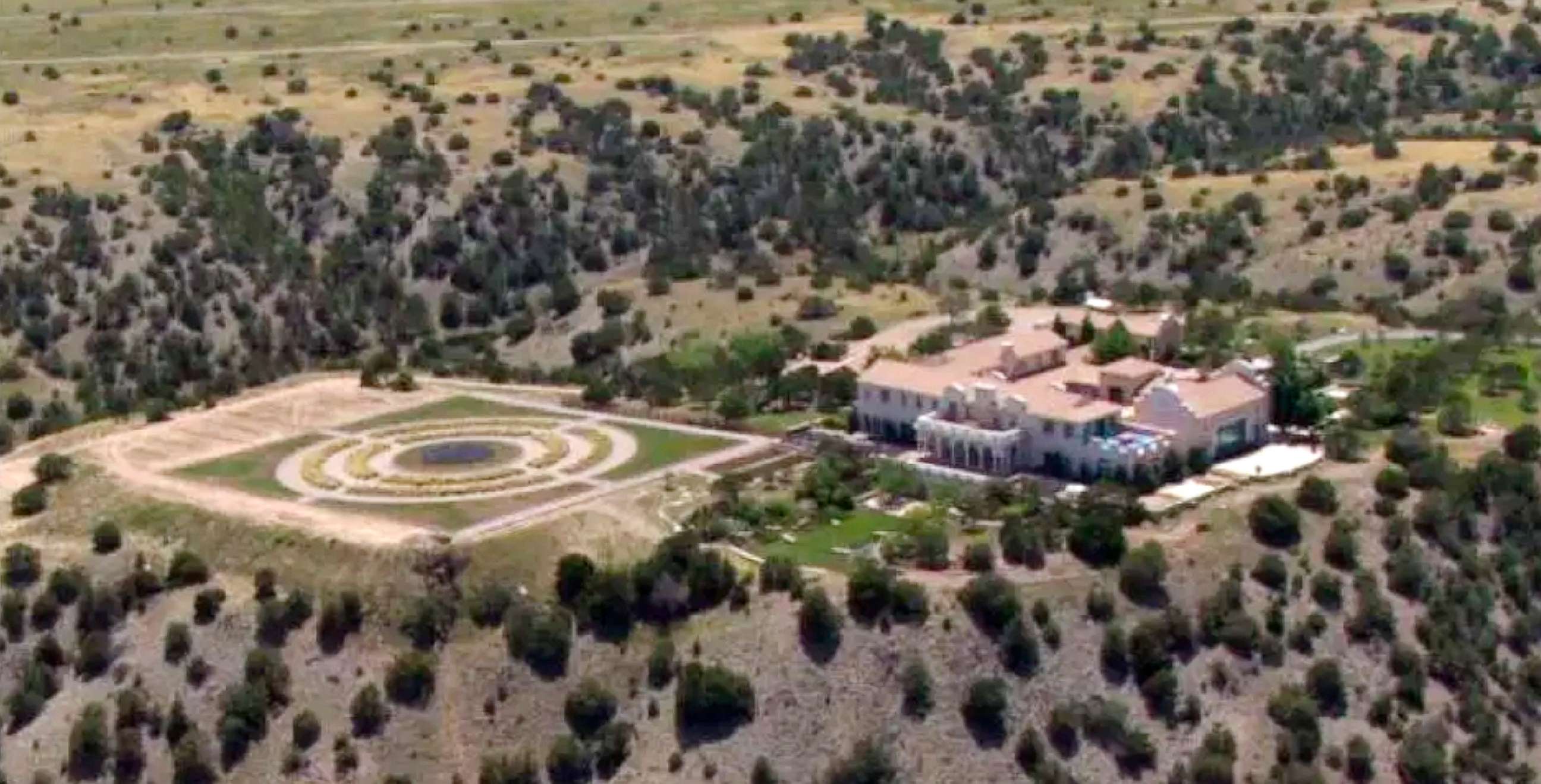 Looking back, she says over the course of her days-long stay she was being groomed by Epstein and Maxwell for future abuse. And in a lawsuit Farmer filed late last year against the Epstein estate and Maxwell, she says she was assaulted by Maxwell while at Zorro Ranch.
Annie Farmer's sister Maria Farmer worked for Epstein at the time and Annie Farmer says she wouldn't immediately tell her sister about the abuse for fear there would be repercussions for Maria. A few months after Annie's experience at Zorro Ranch, Maria Farmer would allege she was assaulted by Epstein and Maxwell in Ohio.
"The hardest part of this whole situation is to think that so much pain could've been prevented if people had listened and paid attention," Farmer told ABC News.
Annie Farmer says that Epstein and Maxwell took advantage of her connection with her sister.
"They were master manipulators, and I think a part of that is recognizing the bonds between people and using those relationships against them," says Farmer. "And so I think that it's a particular type of sickness that they displayed in taking advantage of the love you have for a sibling."
PODCAST EPISODE 7: Little St. Jeff
In 1998, Jeffrey Epstein purchased a private island in the U.S. Virgin Islands called Little St. James for nearly $8 million. He spent years and millions more tailoring it to his exact tastes.
The island, which he called "Little St. Jeff," is surrounded by popular snorkeling reefs, covered in palm trees and full of luxurious amenities. But it's in this seemingly idyllic paradise where some of the most disturbing allegations against Epstein occurred.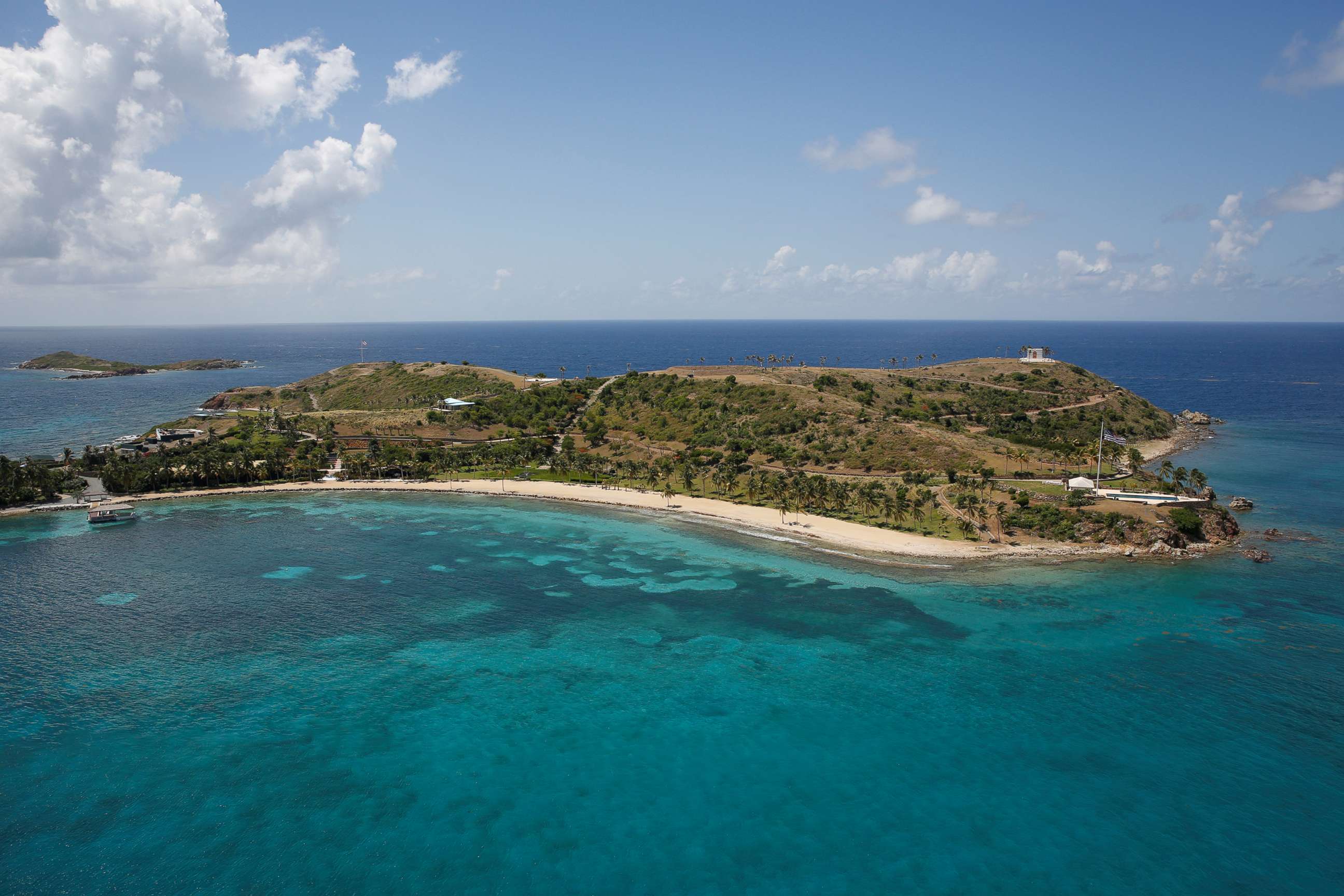 Chauntae Davies was 21 years old in 2001 and trying to make it as an actress in Los Angeles while training to be masseuse. When giving a massage she says a client began to take an unusual interest in her. That client was Ghislaine Maxwell.
Maxwell invited Davies to travel with her to Palm Beach, Florida, for the weekend, working as a masseuse. Davies said she wasn't told about Maxwell's supposed "boyfriend" - Jeffrey Epstein - until they landed in Florida.
"I know there's a lot of healing that needs to happen and now that I'm past the turmoil of it all, I'm ready to continue healing," Davies said.
Although she says she was disturbed by Epstein's actions while giving him a massage in Palm Beach, Davies later accepted an invitation to join him and Maxwell on "Little St. Jeff." It was during that visit to the island, Davies claims Epstein first sexually abused her, a pattern that she says would be repeated for almost two years and in almost every location Epstein took her.
Years after a now-infamous trip to Africa with Bill Clinton, Epstein, Chris Tucker and Kevin Spacey, Davies' name was brought into the public eye. She says nothing improper happened on the trip, but it forever associates her with her abuser, upending her life once again.
"I feel like he took my power," Davies said. "I'm slowly trying to get it back and I feel like I am, but it's just been such a long journey."
PODCAST EPISODE 8: The Sweetheart Deal
Back in Palm Beach, Florida, local authorities built what they believed was a solid case against Epstein and they turned it over to the FBI, confident the feds would investigate and prosecute Epstein as the local police felt he deserved.
Victims ​from Florida, New York and New Mexico were interviewed by the FBI ​over the course of two years and ​they were assured that the wheels of justice were turning.
But what eventually happened stunned Palm Beach police and the women who, despite fearing for their safety, opened up old wounds to cooperate with federal investigators.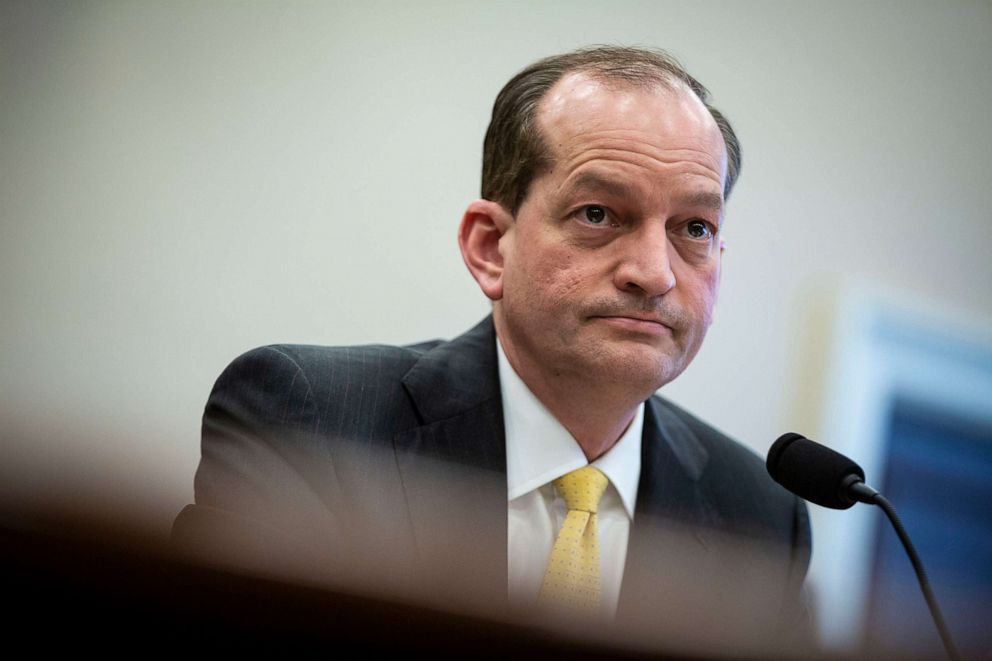 How did the millionaire from Palm Beach, accused of sexually abusing potentially over 30 girls and young women across the country, end up spending just over a year in a local jail cell that allowed him to come and go almost as he pleased? Just who was behind the "sweetheart" deal Epstein got, leaving victims both angry and betrayed?
In this episode, ABC News shares new information that shows federal investigators knew much earlier than had been previously reported about allegations against Epstein -- this time, surrounding a 14-year-old girl in New York.
PODCAST EPISODE 9: Far From Over
In July 2019, Jeffrey Epstein was arrested on charges of sex trafficking of underage girls, handcuffed as he exited his private plane that had arrived from Paris. For a brief moment, the victims exhaled, hopeful that justice would be served at long last. But before facing the charges, Epstein slips from justice again – this time, for good. In August 2019, Epstein would be found dead in his jail cell after an apparent suicide.
But the story is far from over. Still-open civil lawsuits, a fight over Epstein's estate and questions about alleged accomplices all linger. And through it all, the brave women who came forward to bring down one of the most prolific sex traffickers of our time persevere, sharing with us what their lives look like today – after Jeffrey Epstein.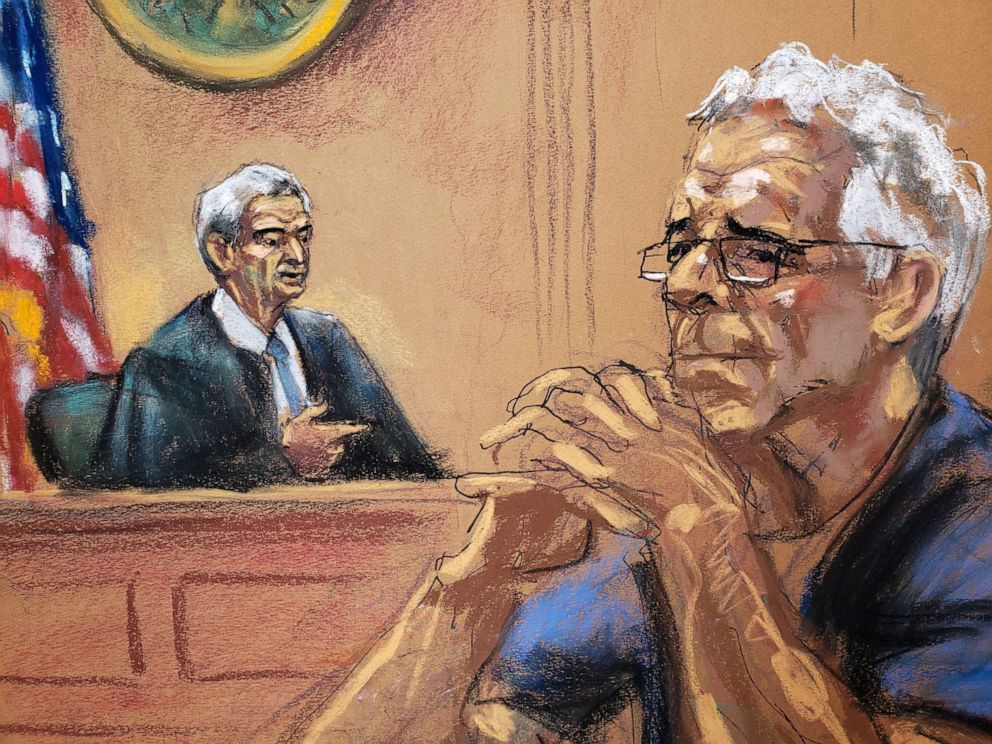 One of those women is Courtney Wild, who continues to fight. Today, it's against the government, contending her rights were violated when she and other victims of Epstein's weren't told he had received a sweetheart deal. She's thankful for the sisterhood of victims of Epstein – the other women who have continued to support one another – and she's not afraid to be a face and voice for abuse survivors.
"When you're sexually abused by anybody, you feel like nobody will believe you if you say anything," Wild says. "So, I just want everybody to know that your voice will be heard and that people will believe you."
"And I'm one of them."
PODCAST EPISODE 10: 'One Step Closer to Justice'
It's the biggest development in the saga of Jeffrey Epstein's sexual abuse since his death.
Ghislaine Maxwell -- Epstein's former girlfriend and close associate -- has been arrested by federal authorities and is now facing possibly decades in prison.
On this bonus episode of "Truth and Lies: Jeffrey Epstein," host Mark Remillard speaks with ABC News senior producer James Hill and ABC News senior investigative reporter Aaron Katersky to break down the charges and what we know about the investigation into Maxwell. We hear about the impact the arrest has had on Epstein's and Maxwell's accusers, and what to expect as the case moves forward.
Subscribe through your favorite podcast platforms to get new episodes:
Bookmark this page - it will be updated with new interviews and information about each podcast episode every week.