— -- The man who was the last person seen with missing University of Virginia student Hannah Graham was charged today with abduction with intent to defile.
Jesse Matthew, already sought on an unrelated dangerous driving warrant, has not been seen since he sped away from a Charlottesville police station on Saturday.
Graham, an 18-year-old sophomore, was last seen more than two weeks ago.
"We've reached that point that the commonwealth thought we had sufficient probable cause for an arrest warrant.. We obtained an arrest warrant for Jesse Matthew Jr. charging him with the class 2 felony of abduction with intent to defile," Charlottesville Police chief Timothy Longo said.
Longo said they were still searching for Graham.
Earlier in the day, police revealed that they had taken bags of clothing from Matthew's apartment during a second search on Monday, although police would not elaborate on who the clothing belonged to or how they are connected to the case.
Landlord Says Jesse Matthew Was 'Nicer Than Normal' When They Last Spoke
The Desperate Search for Missing UVA Student
A wanted poster was issued for him Monday and police stated that they believe he may be in possession of his sister's car, and has known associates along the East Coast, from his home state of Virginia all the way up to New York.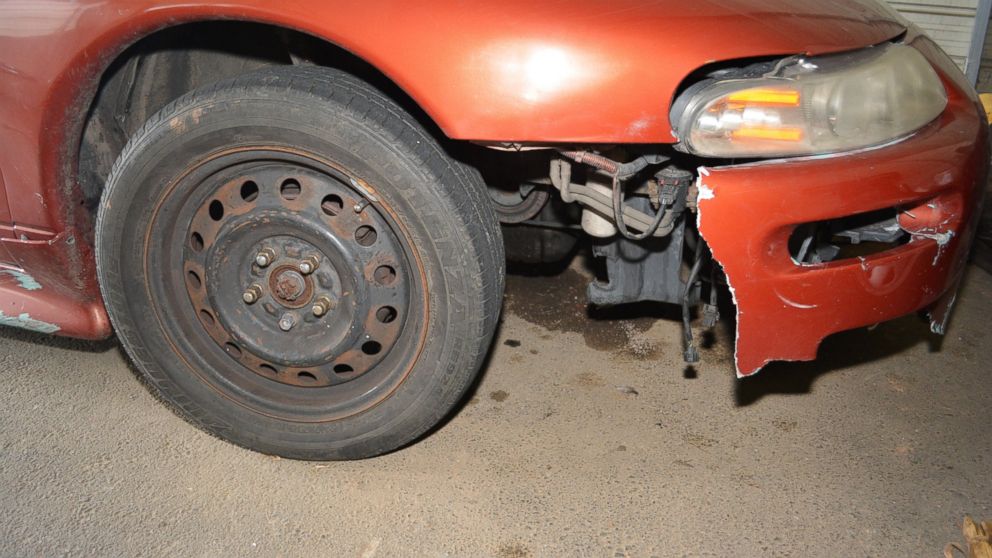 Charlottesville police Cpt. Gary Pleasants confirmed that investigators have spoken with Matthew's mother and uncle, who were with him when he went to the police station on Saturday, according to the Associated Press.
Matthew, 32, who works as a patient technician in the University of Virginia hospital operating room, came under scrutiny in the Graham disappearance because he was seen at a restaurant with the student shortly before she disappeared in the early hours of Sept. 13.
"He was pleased that he had had a promotion at the hospital to the emergency room. He lifts patients to the emergency," Matthew's landlord Frances Lee-Vandell told ABC News affiliate WFTV.
Lee-Vandell said that the last time she saw the 32-year-old was on Thursday, when he was being "really sweet... it was almost unusual."
"[On] Thursday night, I was talking about rent to him, this past Thursday and he was so sweet about it and said, 'I'm going to pay you.' and I said, 'Don't you think you should check with your bank to make sure?'" Lee-Vandell said.
Police chief Timothy Longo has repeated calls asking Matthew to come forward to discuss any information he may have about Graham and what happened to her. Longo has said that police believe Matthew is the last person to have seen Graham since she disappeared.
The search for the University of Virginia sophomore is not focused solely on Matthew, however, as Longo confirmed to the Associated Press that search crews headed to a southern part of Charlottesville on Monday that had yet to be searched.