— -- Convicted murderer Jodi Arias spoke in her own defense in the final sentencing hearing in her years-long murder trial.
After two different juries were unable to reach a unanimous decision when it came to the death penalty, it was left to Judge Stephens to rule whether or not Arias should be eligible for parole in 25 years, as Arias was asking. Instead, the judge gave Arias the maximum sentence -- life in prison without the possibility of parole.
Arias, convicted in 2013 of murdering her on again-off again boyfriend, Travis Alexander, in 2008, addressed the court after three of Alexander's sisters made their own emotional case for the maximum sentence and Arias' mother spoke on her behalf.
Arias started her plea disputing some of the facts put forth by one of Alexander's sisters, before seeming to revisit a claim that she made, than reversed, earlier in the case -- that she would have preferred the death penalty.
"It's my firm belief that death would bring me untold peace and freedom -- that's my personal belief. If I die today, I would be free and I would be at peace. For years, that's exactly what I wanted," she said today. "But I have to fight for my life just like I did on June 4, 2008, because I realize how selfish it would be for me to escape accountability for this mess that I created."
"I have two brothers two sisters, several nieces and nephews, a mom, a dad, eight aunts, nine uncles, over 20 cousins that I've grown up with, as well as countless friends, all of whom would suffer greatly if I took my own life or if I advocated for the death penalty and got it," she said.
During the six-month trial, Arias claimed self-defense was the reason she shot Alexander, stabbed him multiple times and slit his throat before fleeing the scene, but the jury voted to convict her of first degree murder. She continued to claim self-defense today.
"I do remember the moment that the knife went into Travis' throat and he was conscious. He was still trying to attack me. It was I who was trying to get away, not Travis, and I finally did," she said today. "I never wanted it to be that way, judge.
"The gunshot did not come last, it came first and that was when Travis lunged at me, just as I testified to, and just as the state's own detective testified to years ago before he and [prosecutor] Juan [Martinez] got together and decided to change their story for trial," she said.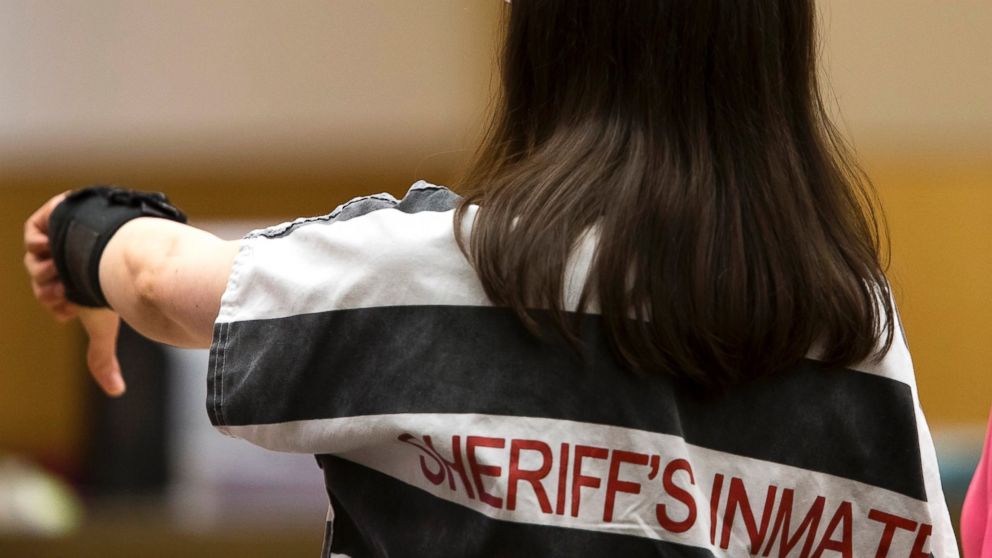 Arias said she did not want to say disparaging things about Alexander during the trial, but that she had to in order to defend herself in court.
"I told the truth," she said.
Alexander's relatives told a different story in court today, claiming Arias had disparaged him unjustly.
Arias only turned away from Judge Stephens at one point during her address, when there was some noise from the gallery, where Alexander's friends and relatives were sitting. She apologized toward the end of her address.
"The most important thing I want to say is I am very sorry for the enormous pain that I've caused the people who loved Travis. I never thought I would cause so many people so much pain," she said. "I live every day wishing that I could undo what I did to Travis and wishing that I could take away their pain and just put it onto myself.
"To this day, I cannot believe I was capable of doing something that terrible," she said. "I'm truly disgusted and I'm repulsed with myself. I'm horrified with what I did and I wish there was some way I could take it back."