Joel Osteen's Houston church receives evacuees after backlash on social media
The church said it's also accepting supplies like baby food and formula.
— -- Lakewood Church in Houston is accepting victims of Hurricane Harvey who need a place to shelter, the megachurch said this morning, after it received backlash for not initially welcoming in evacuees.
Joel Osteen, the church's famed pastor, tweeted Tuesday, "Lakewood's doors are open and we are receiving anyone who needs shelter."
A Lakewood Church spokesperson told ABC News Tuesday its doors have always been open and the church is waiting for city officials to designate it as a shelter so it can obtain cots and other assistance. (The spokesperson said the church doesn't have showers or a kitchen.)
At first it was difficult for church staff to get to the facility from their homes, the spokesperson explained.
Moreover, the facility did not initially shelter people because it would be too dangerous to have people on a lower level, which could flood, the spokesperson added. Now that the floodwaters have receded, the church decided to bring in evacuees, the spokesperson said.
"The mayor was asking people not to get on the roadways, plus this building was very close to flooding. It was within a foot of coming over our flood gates," Osteen told ABC affiliate KVUE on Tuesday night. "But also, our staff and building engineers and people, nobody was here. You know, it's not like we can ask them to come out. But you know the fact is we're here to help people. The notion that we would turn people away is totally not who Lakewood has been for the last 60 years and it's not who it is now and that's why we're seeing this."
Lakewood Church sent these photos to ABC News Monday evening that it said showed flooding in and around its complex.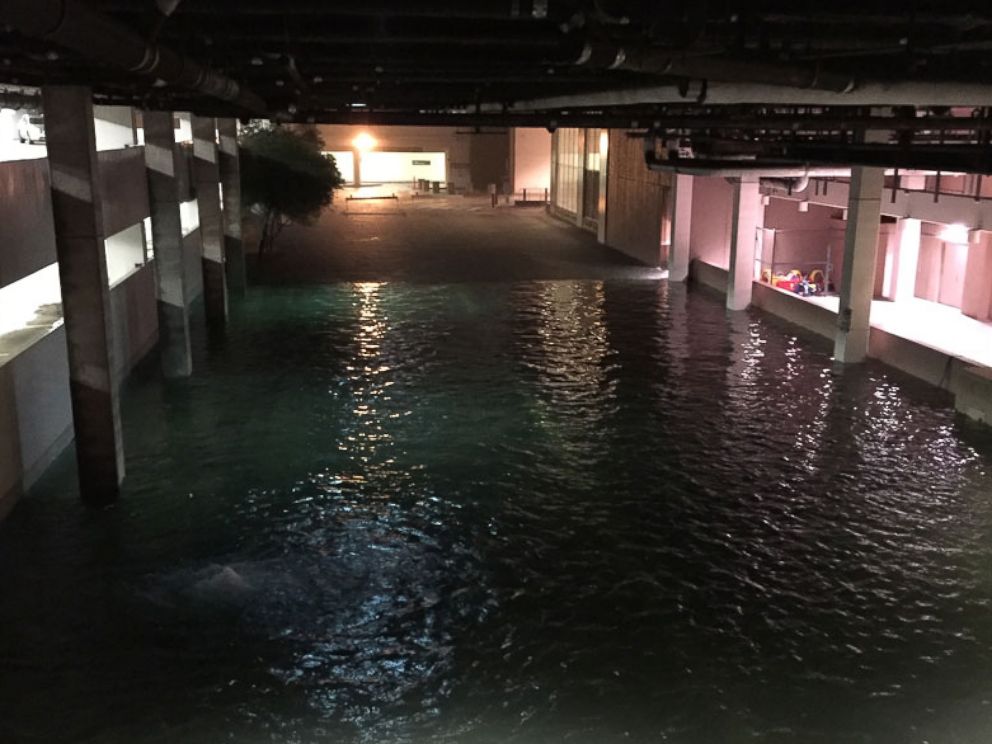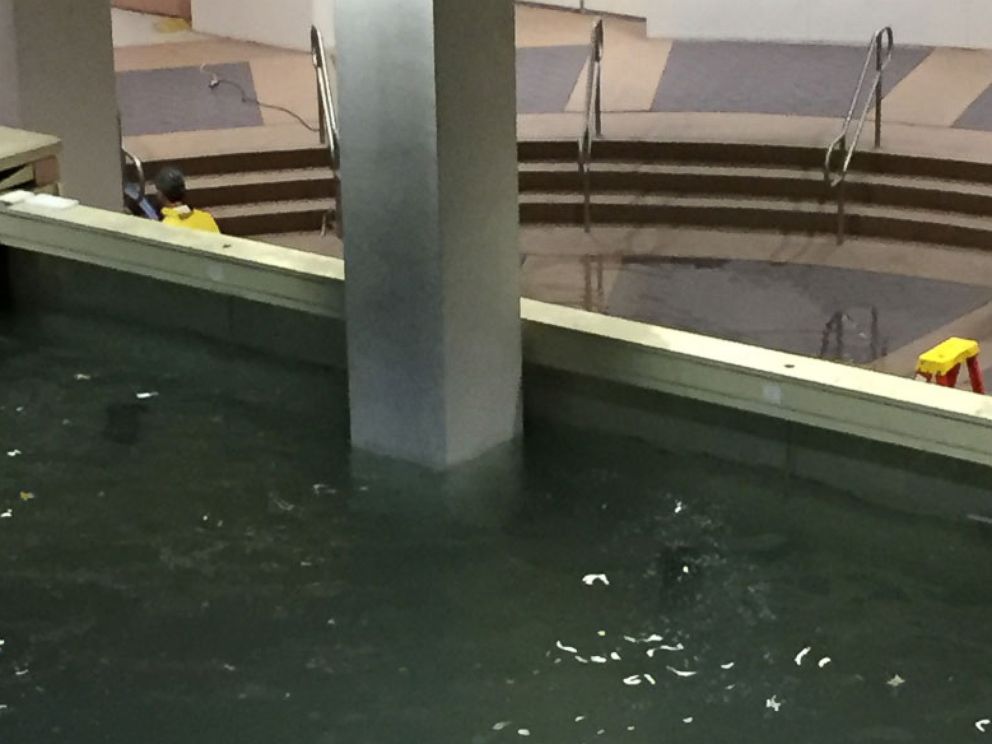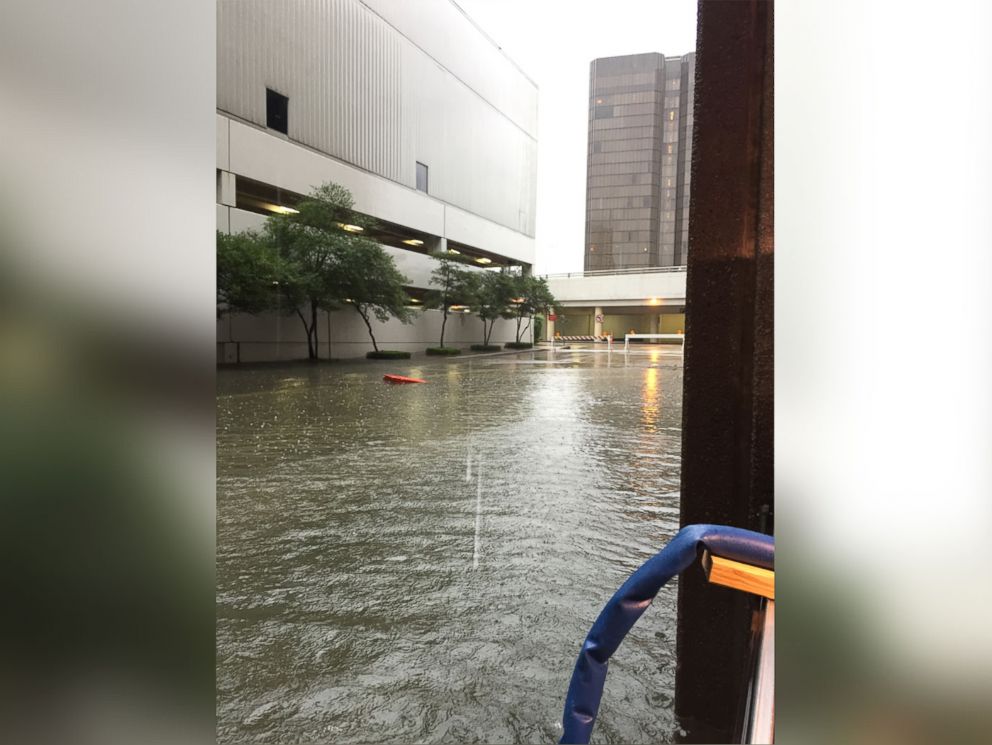 Now, in the wake of Harvey, which tore through the Houston area last weekend, forcing evacuations, wiping out homes and killing at least 11, several school buses filled with evacuees arrived today at Lakewood Church, some toting their belongings in plastic garbage bags.
Among the fatalities announced on Tuesday by the Beaumont Police Department was a woman who died after the car she was driving in with her young daughter ended up in high water. She and her daughter exited the vehicle, only to be swept up into the canal. First responders rescued the pair, but the mother was unresponsive and died. The child is in stable condition.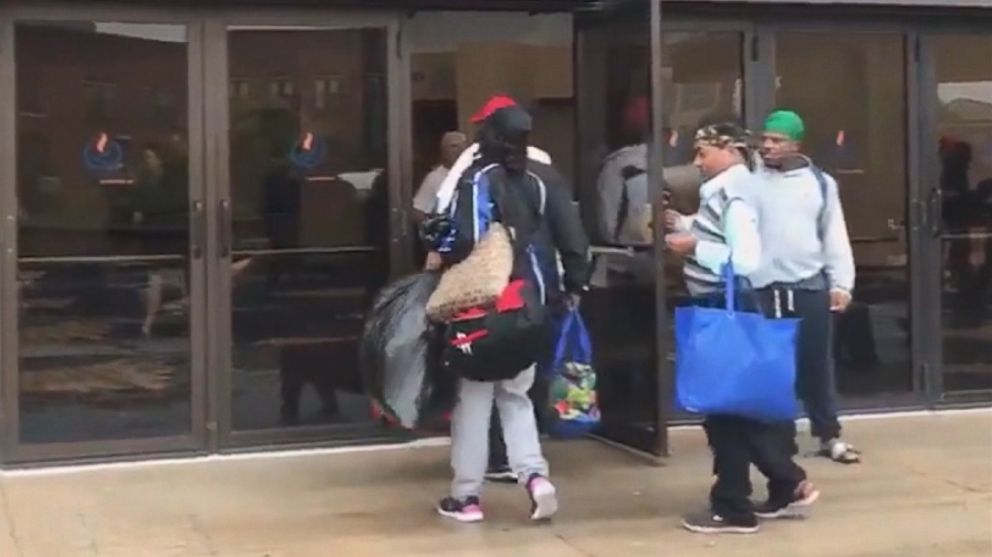 Among those who lost homes to flooding are two Lakewood Church pastors.
The church also said it's accepting supplies including baby food and formula.
On Sunday, Lakewood Church posted on Facebook that it was "inaccessible due to severe flooding" and directed displaced residents to shelters in the city. The church can hold more than 16,000 people and has been previously active in relief efforts, including sheltering displaced victims during Hurricane Katrina in 2005.
The Facebook post courted criticism on social media, where photos appeared to suggest that the massive building, once home to the NBA's Houston Rockets, had not been damaged by the torrential rains.
Osteen insisted in a statement Monday evening that he and his church were "prepared to house people once shelters reach capacity."
"We have never closed our doors. We will continue to be a distribution center for those in need," the statement said.
It added, "Lakewood will be a value to the community in the aftermath of this storm in helping our fellow citizens rebuild their lives."
Gulf Coast residents struggle to recover after Hurricane Harvey
Members of First Baptist Church of Loeb chain saw pews and clean up the church on U.S. 69 that had eight feet of water in it due to Hurricane Harvey flooding in Lumberton, Texas, Sept. 7, 2017.
ABC News' Kaitlyn Folmer, Victor Oquendo, Alyssa Pone and Anastasia Williams contributed to this report.