Judge Clifton Newman addressed Alex Murdaugh at length during his sentencing hearing in a South Carolina courtroom on Friday, calling the case one of the "most troubling" he has seen and positing that "the monster" the former lawyer became while on drugs could have been the one responsible for the brutal murders of his wife and younger son.
Newman, 71, has presided over the high-profile trial, which after nearly six weeks of dramatic proceedings culminated in Alex Murdaugh being convicted by a jury on all charges -- two counts of murder and two counts of possession of a weapon in the commitment of a violent crime.
The judge imposed two sentences of life in prison, to be served consecutively for the murders of Margaret "Maggie" Murdaugh, 52, and Paul Murdaugh, 22, who were found dead from multiple gunshot wounds near the dog kennels at the family's hunting estate in June 2021.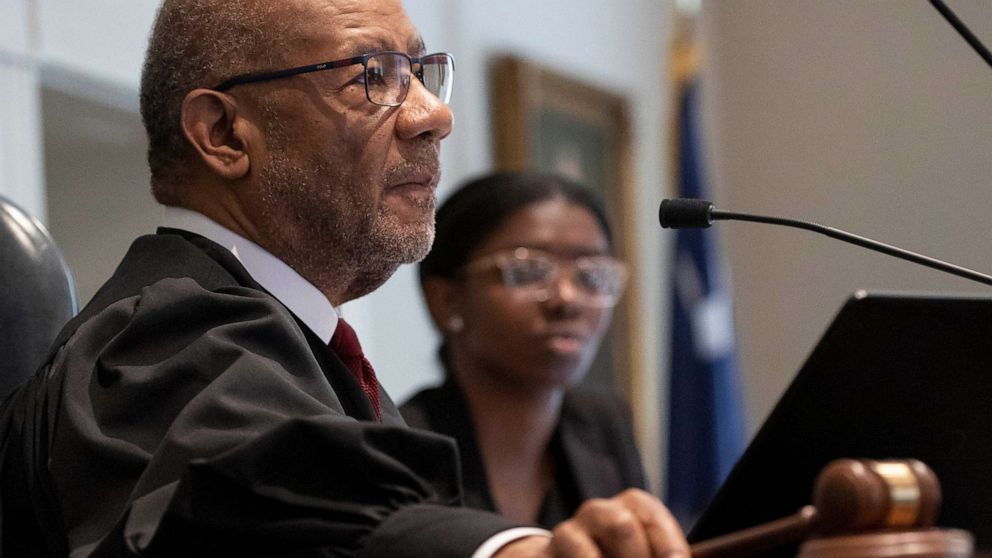 Before imposing the sentence, Newman -- regarded for his calm, thoughtful demeanor on the bench -- told the court that this has been "one of the most troubling cases, not just for me as a judge, for the state, for the defense team, but for all of the citizens in this community, all citizens in this state."
The trial has documented the downfall of a once-powerful attorney from a family that for generations exuded power over the state's Lowcountry region. Alex Murdaugh, 54, comes from a legacy of prominent attorneys, where three generations of the family had been state prosecutors in the Hampton County area for more than a century. He was a partner at the family law firm before resigning and being disbarred amid money laundering charges.
"[You are] a person from a respected family who has controlled justice in this community for over a century -- a person whose grandfather's portrait hanging at the back of the courthouse that I had to have ordered removed in order to ensure that a fair trial was held by both the state and the defense," Newman said during Friday's sentencing hearing at the Colleton County Courthouse in Walterboro.
The Post and Courier noted in a profile of Newman that finding a judge for the case without conflicts was difficult, given the legal reach of the Murdaugh family.
Addressing Alex Murdaugh, Newman further remarked on the convicted attorney's history as a "well-known member of the legal community."
"You've practiced law before me, and we've seen each other at various occasions throughout the years. And that was especially heartbreaking for me to see you go in the media from being a grieving father who lost a wife and a son to being the person indicted and convicted of killing them," Newman said.
"I know you have to see Paul and Maggie during the night when you are attempting to go to sleep," the judge said. "I'm sure they come and visit you."
Newman remarked that it was "unfortunate" that Alex Murdaugh's life has led up to this moment "because you had such a lovely family, of such friendly people, including you, and to go from that to this."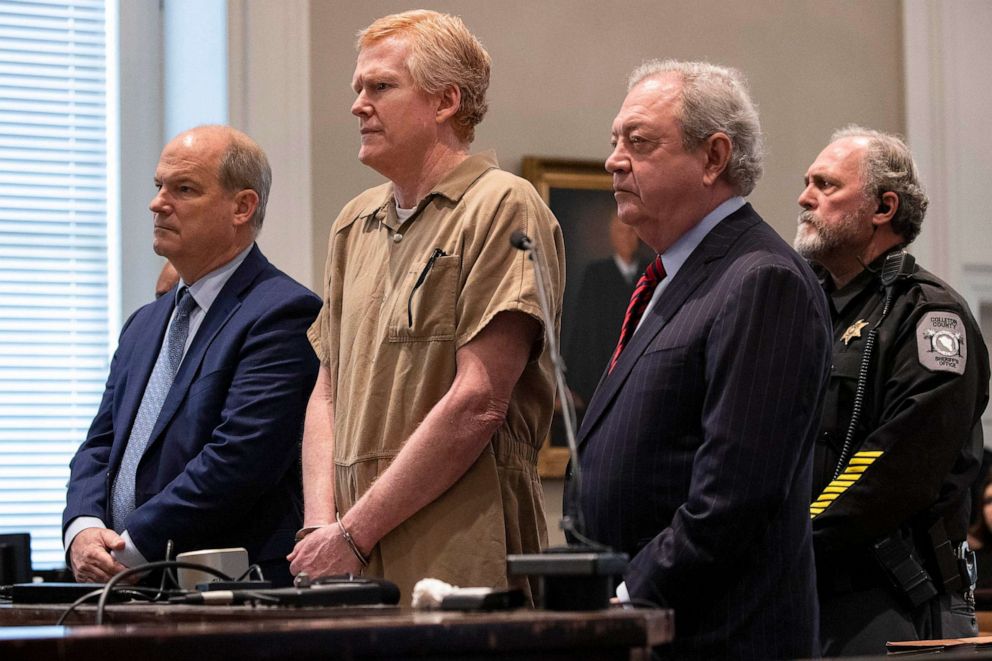 When prompted by the judge to make a statement, Alex Murdaugh maintained his innocence.
"I would never under any circumstances hurt my wife, Maggie, and I would never, under any circumstances, hurt my son, Paw-Paw," he said.
The judge responded that "it might not have been you," and pointed to Alex Murdaugh's admitted 20-year addiction to painkillers, of which he said he has been clean for over a year now.
"It might have been the monster you become when you take 15, 20, 30, 40, 50, 60 opioid pills," Newman said. "Maybe you become another person. I've seen that before. The person standing before me was not the person who committed the crime, though it's the same individual."
Newman has served as a circuit court judge in South Carolina for over 20 years. During that time, he has also presided over other high-profile cases, including the trials of Michael Slager, a former police officer who fatally shot Walter Scott, and Nathaniel Rowland, whom he sentenced to life in prison for the murder of Samantha Josephson, a University of South Carolina student who was killed after entering a car she mistook for her Uber.
In addition to the murder trial, the judge was appointed to preside over all other criminal matters related to Alex Murdaugh, according to the Post and Courier.
He faces about 100 other charges for allegations ranging from money laundering to staging his own death so his surviving son could cash in on his $10 million life insurance policy. He was also charged for allegedly misappropriating settlement funds in the death of his housekeeper, Gloria Satterfield, who reportedly died after a falling accident in the Murdaugh family home in February 2018.