Michael Avenatti, lawyer for Stormy Daniels, does not plan on being quiet anytime soon.
The lawyer appeared in federal court on Friday to answer to Michael Cohen's request of a gag order in the porn star's case against President Donald Trump and claimed Cohen's motion was "almost laughed out of court."
On Cohen's motion for the gag order, Cohen's attorney, Brent Blakely, accused Avenatti of engaging in a deliberate campaign against Cohen, impacting his ability to get a fair and impartial trial.
U.S. District Court Judge S. James Otero expressed skepticism, noting that such a request "chills First Amendment rights going forward -- and that is the most sacred of rights."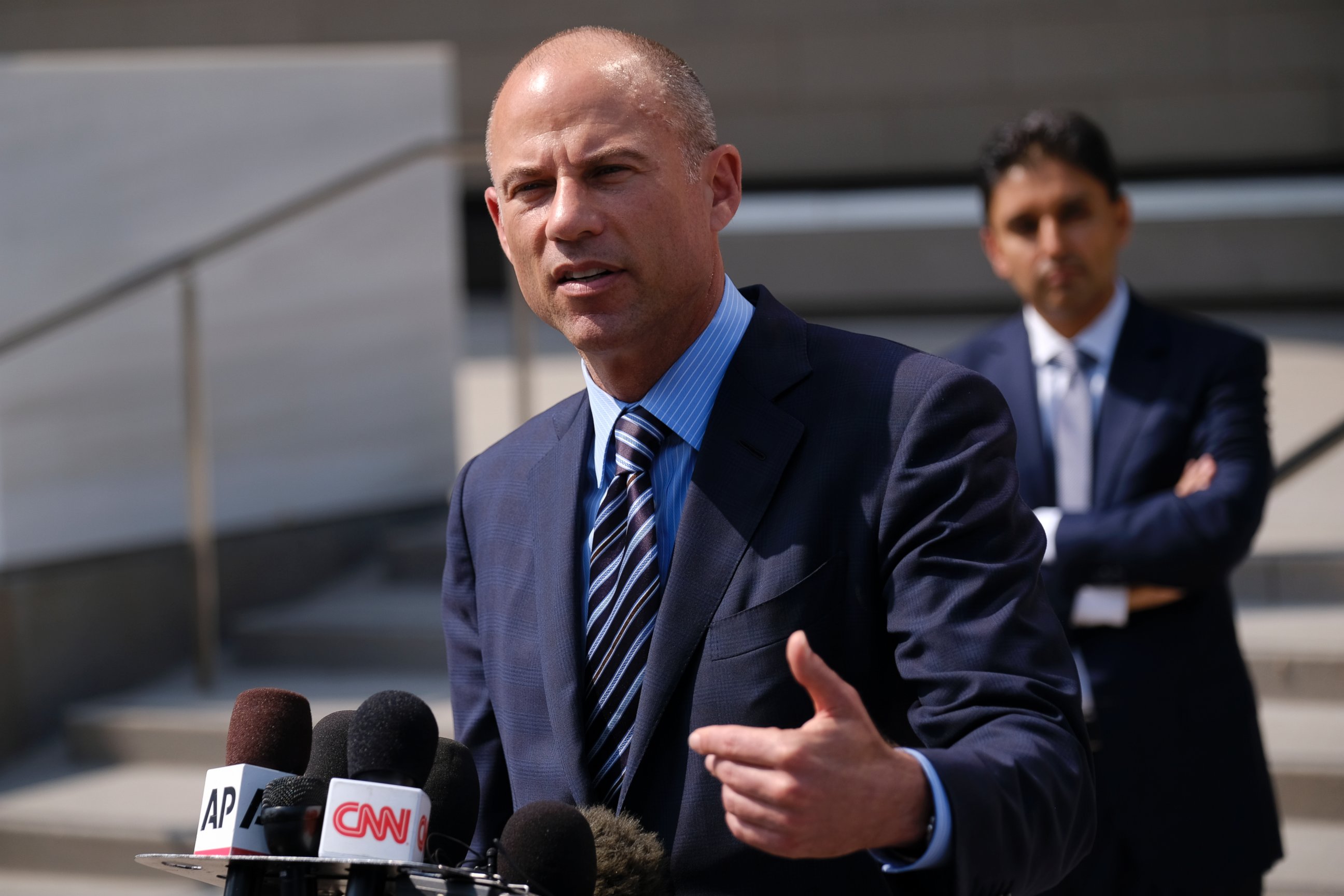 Cohen's lawyers have accused Avenatti in court filings of a deliberate smear campaign against Cohen involving more than 170 television appearances and upwards of 500 tweets "during which he routinely accused Cohen of various criminal acts" and of "being a moron."
The judge referenced Blakely's court filing earlier this month that referred to Avenatti as a "small-town carnival magician" with a bag of tricks using the First Amendment -- and he chided Blakely by saying, "I'm not sure you appreciate the significance of your request."
"The Constitution is the highest right in the land, and is neither a trick or an illusion," Otero said.
Daniels, whose legal name is Stephanie Clifford, sued Cohen and Trump in March, seeking a court ruling that a non-disclosure agreement -- which paid her $130,000 for her silence about an alleged sexual encounter with Trump in 2006 -- is invalid because, among other reasons, it lacks Trump's signature. Trump has denied the encounter.
Avenatti referenced current Trump lawyer Rudy Giuliani speaking about Cohen on CNN Thursday night, calling him a pathological liar and saying he is not a credible witness. Avenatti argued that Giuliani's appearances were no different than his own. If a gag order would be issued for him, he argued there also should be one for Trump and Giuliani since Trump just tweeted about Cohen just Friday morning.
He also pointed out that Cohen has taped client conversations, which also should apply as a breach of code of professional conduct.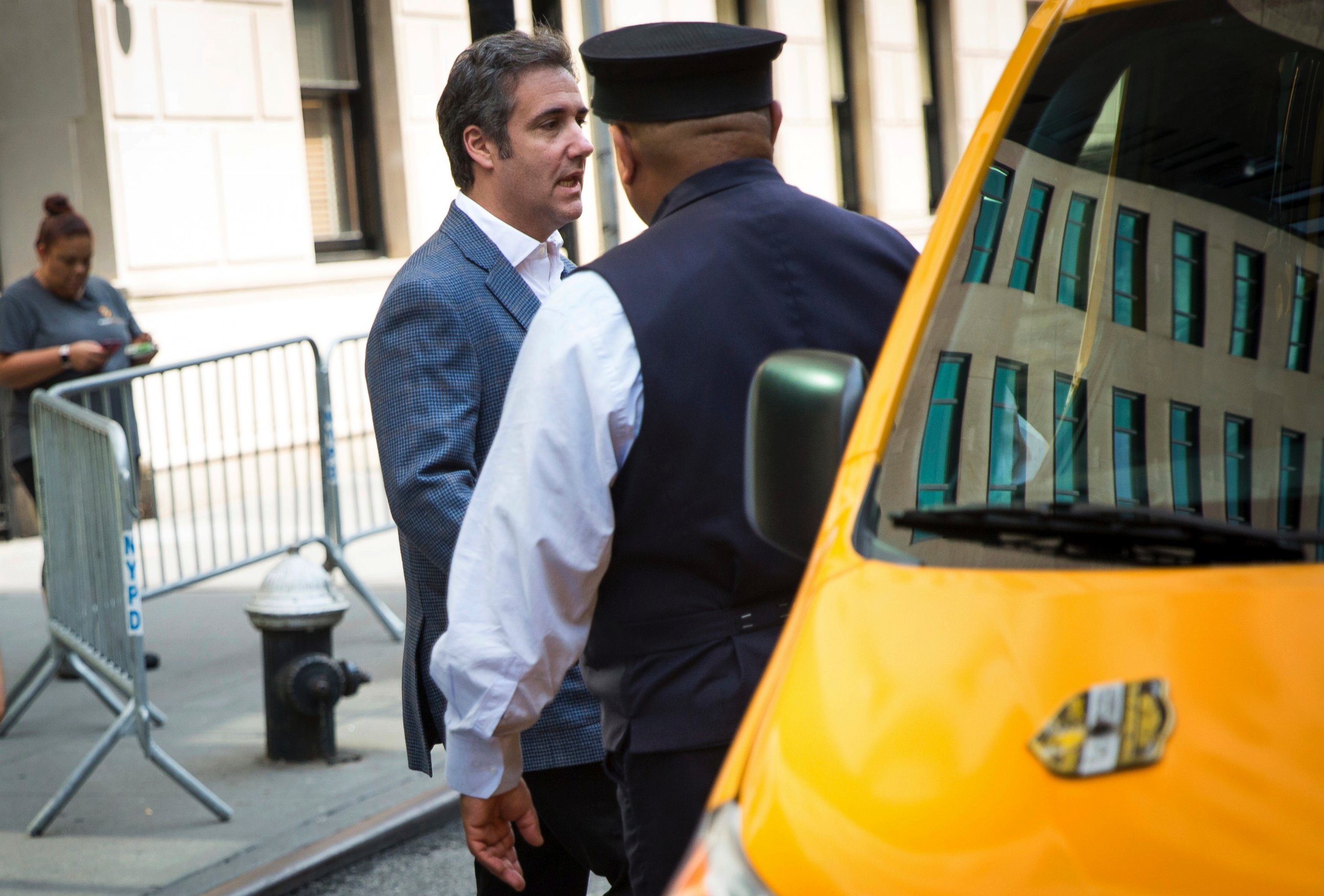 Otero responded, "The irony of all this does not escape me. It's an interesting case."
The judge indicated from the bench that he was reluctant to issue the motion for the gag order, but he did not announce a timetable for his ultimate decision.
He also entertained almost no oral argument on the other key issue of the hearing -- whether to extend the stay on the case for another 90 days -- as Cohen requested -- or to allow it to move forward, at least in part, as Avenatti has asked.
Avenatti told the assembled reporters outside the courthouse following the hearing that Cohen's attorney was "almost laughed out of court today by this federal judge, and he should have been because his accusations are baseless. They have absolutely no merit."
He vowed to keep on doing interviews unless the American people indicate that they don't want to hear what he has to say.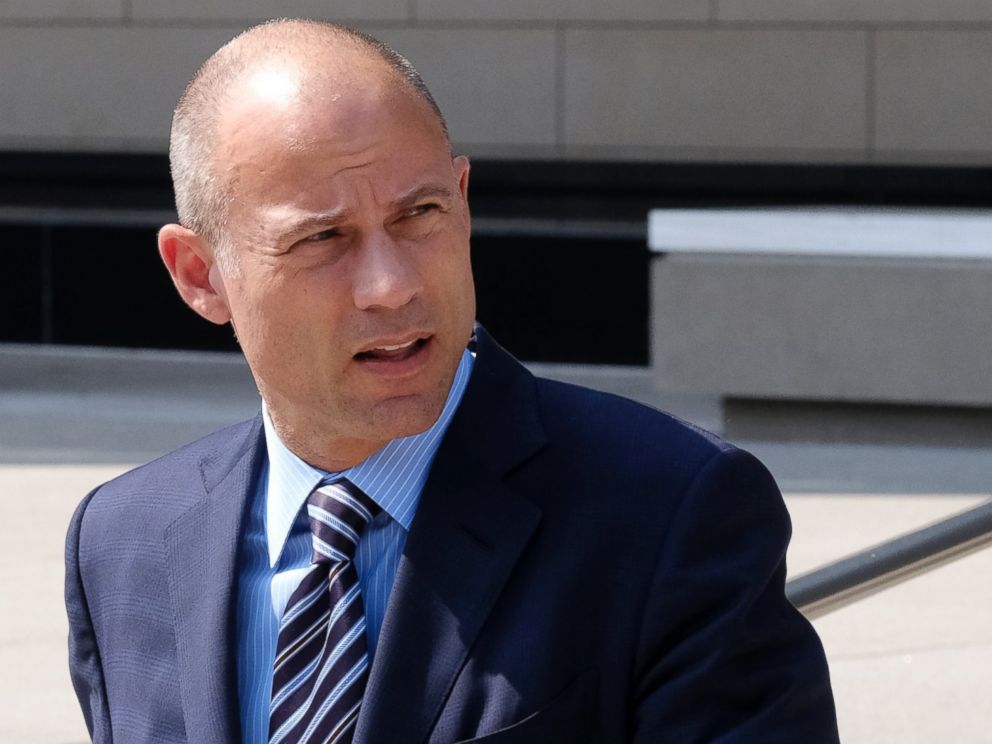 "I think there's a reason why the press and the media continue to invite us to come on television and talk about this case," Avenatti said. "And that is because there is significant interest and there should be. Because this is about a cover up at the highest levels of our government, which is always an incredibly important thing to the United States."
Not on the court agenda was Avenatti's claim that he has now signed three other women as clients, who say they were in hush agreements with National Enquirer-publisher American Media Inc. (AMI), Cohen and Trump. One of the women, Avenatti said Thursday night, claimed to be pregnant.
Asked about this claim outside Court, Avenatti offered no specifics beyond what he already said.
"As soon as those clients greenlight me to release information and details relating to their respective cases I will release that information," he said, "but I am precluded from doing so now at the request of the clients. It's their information. They decide what information gets released and when it gets released."
ABC News' Cassidy Gard and Sabina Ghebremedhin contributed to this report.