Michael Avenatti, the outspoken lawyer who's representing adult-film actress Stormy Daniels in her case against the president, claimed former longtime Trump personal attorney Michael Cohen recorded more than one conversation with Donald Trump -- and that he knows "the substance" of what they discussed.
"I know the substance of some of the tapes," Avenatti told ABC News Chief Anchor George Stephanopoulos on "This Week" Sunday.
The New York Times was first to report the existence of a recorded conversation between then-candidate Trump and Cohen, his attorney at the time. In the recording, which was discovered during a court-ordered seizure of Cohen's business records and documents, Trump talks about making a payment linked to former Playboy model Karen McDougal.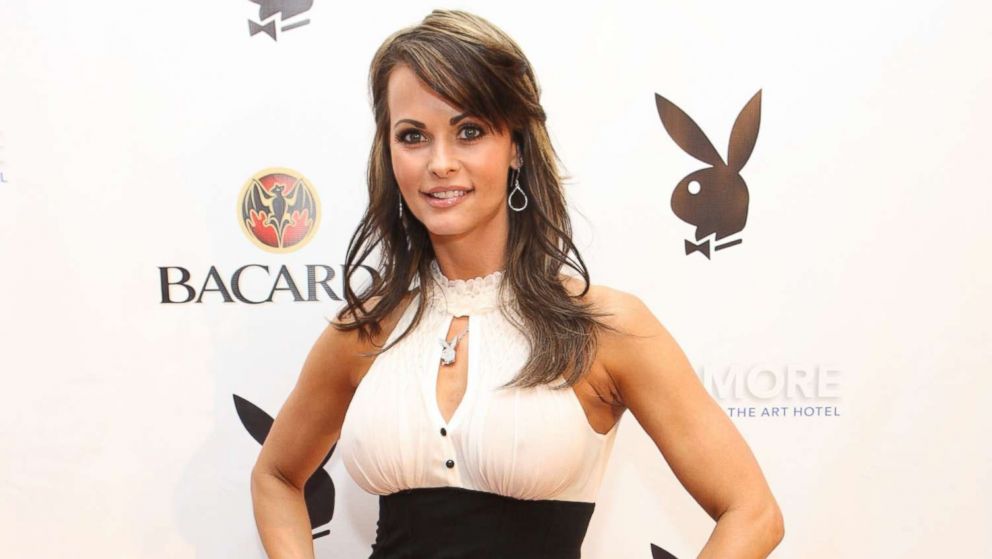 McDougal said she had a 10-month "romantic relationship" with Trump. In March of 2018, she filed a lawsuit seeking to invalidate a contract she signed with American Media, Inc., the parent company of the National Enquirer. AMI purchased the rights to McDougal's story for $150,000 in August 2016. As part of the deal, she agreed to write columns for AMI and appear on the covers of its fitness magazines.
According to McDougal's suit, AMI colluded with Trump and Cohen to "buy the story not to publish it, because [AMI CEO David Pecker] was a close friend of Mr. Trump" -- a practice known colloquially as "catch and kill." The lawsuit was settled in April.
Trump, through spokespersons, has denied McDougal's claim that the two engaged in an affair. In February, a White House spokesperson told ABC News, "This is an old story that is just more fake news. The President says he never had a relationship with McDougal."
Although Avenatti has long claimed that there are many recordings of Trump's conversations, his assertion hasn't been corroborated.
"If I'm wrong" about the existence of more tapes, Avenatti said on "This Week," "then why don't we have Mr. Trump or his attorneys come forward today, right now, and claim there are no other tapes."
An attorney for Cohen, Brent Blakely, said neither he nor his client "provided any information to Mr. Avenatti, are in any way cooperating with Mr. Avenatti, or have any interest whatsoever in cooperating with Mr. Avenatti to the detriment of President Donald Trump."
"Mr. Cohen's legal matters," Blakely, who represents Cohen in the Daniels' suit, added, "will not be tried in the court of public opinion, but in a court of law."
Alan Dershowitz, a professor emeritus at Harvard Law School, questioned why Avenatti would have access to possible recordings by Cohen, asserting that if such conversations existed, they should have been protected by attorney-client privilege.
Dershowitz said that Cohen is "not allowed to cooperate with anybody if there's lawyer-client privileged material."
"All of the information that the FBI seized, that's not under lock and key," said Avenatti, defending the credibility of his assertions. "The only way that it would be improper for me to have it is if I got it from the FBI or somebody in law enforcement. There's a host of other ways I could have obtained that information ... I could have received it from Michael Cohen, I could have received it from Michael Cohen's counsel, I could have received it from others."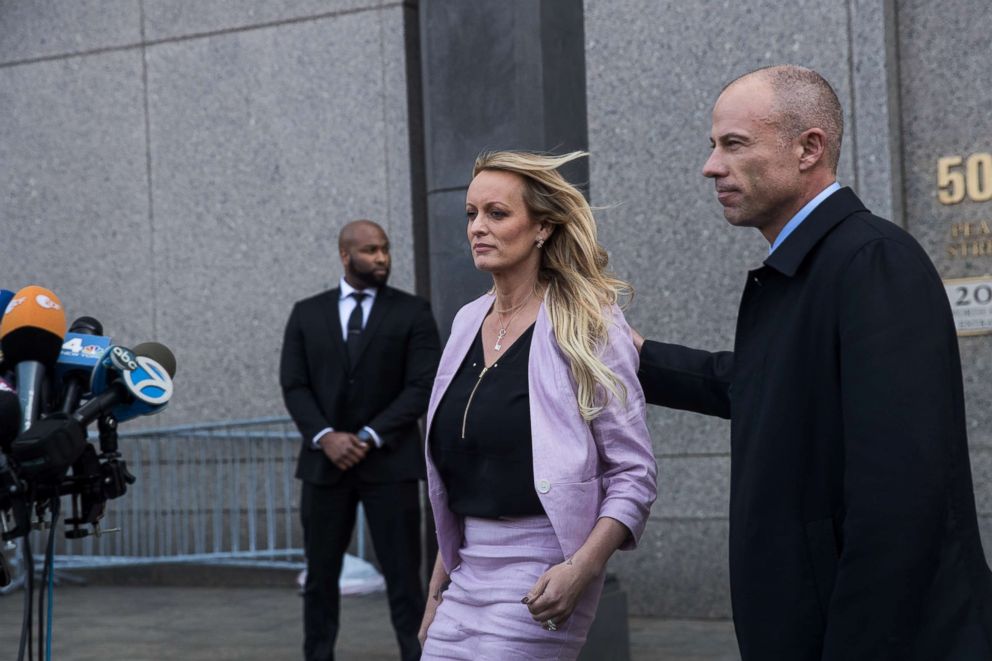 Avenatti also said he had an unplanned encounter with Cohen at a New York City restaurant on Monday, where they had a conversation he described as "fruitful," suggesting that Cohen might eventually "assist" in the Daniels case.
"We've continued to have a dialogue," Avenatti said to Stephanopoulos. "And I think that, ultimately, George, Michael Cohen is going to assist us in our search for the truth and what happened here."
"I think," Avenatti added, "you've seen an evolution by Michael Cohen over the last month or so, with the retention of Lanny Davis and others," referring to Cohen's recent hiring of the former Clinton White House official who wrote a book arguing former FBI Director James Comey cost Democratic candidate Hillary Clinton the 2016 election.
Davis said a few hours after the broadcast that Cohen has not shared information with Avenatti.
"Despite @MichaelAvenatti statement this morning on @ABC @GStephanopoulos implying otherwise," Davis wrote on Twitter, "in fact, @MichaelCohen212 did not and has never shared any information about any tapes or anything else with Mr. Avenatti," adding the hashtag #InnuendosAreNotFacts.
Avenatti, meanwhile, fired back at Cohen and his attorneys Sunday evening, tweeting that Cohen is "refusing" release recordings and documents.
"At the same Mr. Cohen (with attys Davis & Blakely) is trying to sell himself as a 'Patriot,' he is refusing to make public the numerous recordings and docs that he presently has (that are not AC priv)," he said, apparently referring to attorney-client privilege. "He remains loyal only to Mr. Trump and the cover-up. #StillDishonest."
ABC News' James Hill contributed to this report.