— -- During the days-long sentencing hearing of former Olympic doctor Larry Nassar, Michigan Judge Rosemarie Aquilina has acted as both a psychologist and jurist to the parade of tearful victims telling her stories of horror and sexual abuse.
She has patiently listened and has shown compassion from the bench in Ingham County Circuit Court, often complimenting the bravery of the young girls and women who have come before her to speak. At times, she has encouraged them to be strong and not allow what happened to them to destroy their lives.
When Olympic star Aly Raisman finished giving her statement on Friday and the courtroom broke out in applause, Aquilina was the first to tell her, "That was well deserved."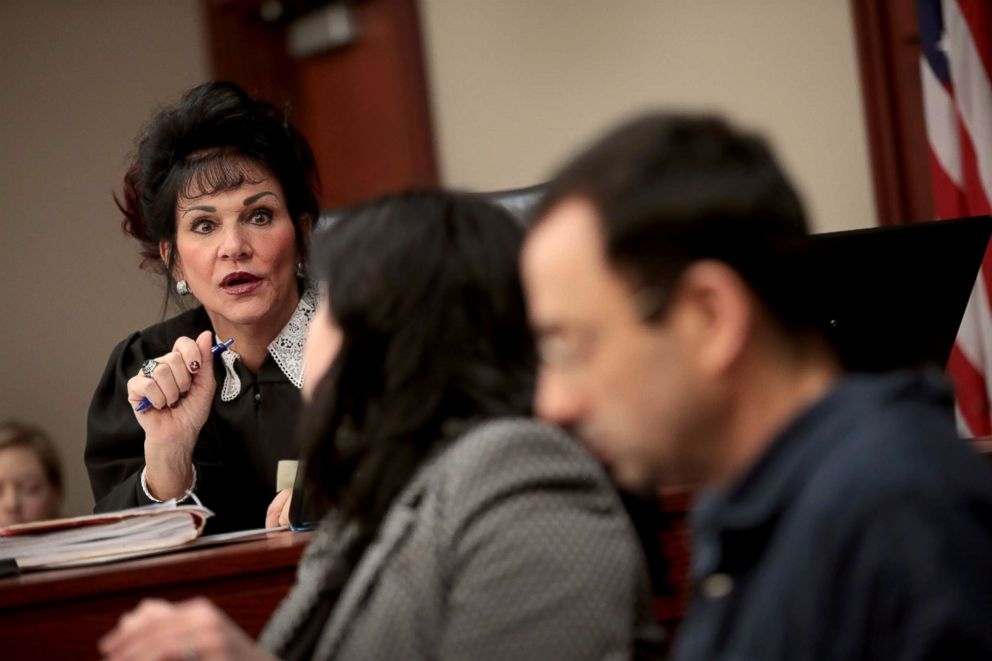 "I'm an adult. I'm listening. I'm sorry it took this long, but I assure you that all of the words that you and your sister-survivors have said and will say are being considered for sentencing," Aquilina told Raisman.
While Aquilina has yet to say what sentence she will impose on Nassar, she has not been shy about expressing her contempt for him as he sits in the witness box next to her.
On Thursday, she slammed Nassar for trying to weasel out of attending the hearing by writing her a letter saying listening to the victims has been mentally taxing. Aquilina dismissed Nassar's note as "delusional."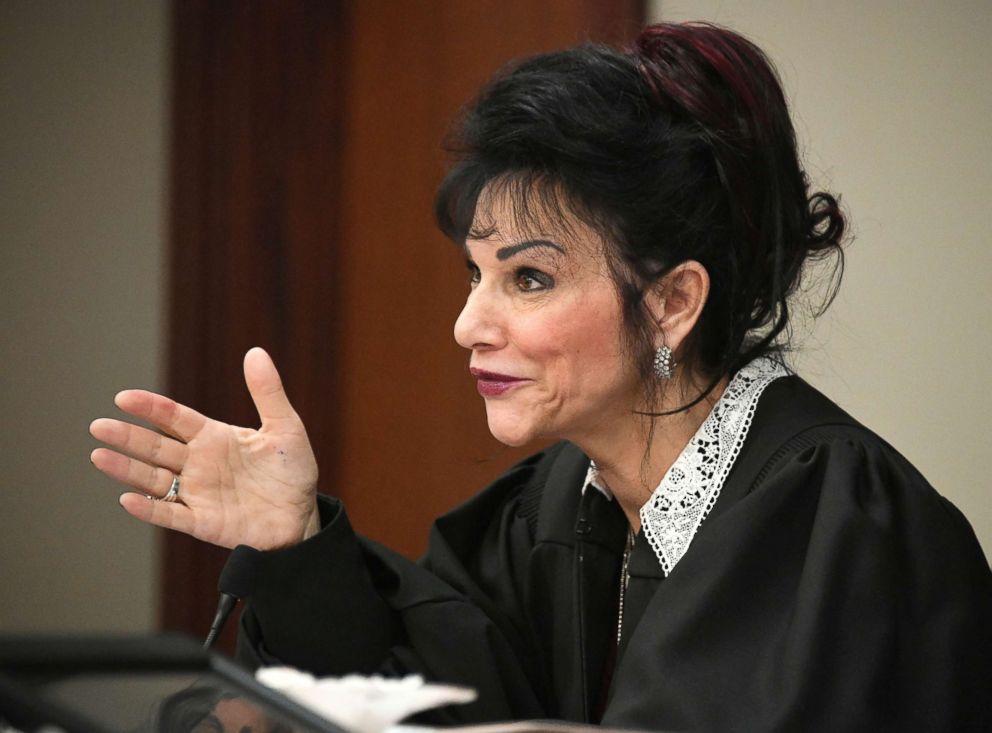 "You may find it harsh that you are here listening," she said. "But nothing is as harsh as what your victims endured for thousands of hours at your hands."
Mick Grewal, a Michigan civil and criminal attorney who represents 50 of Nassar's victims in a civil case, called Aquilina "a great judge."
"She's always been very empathetic and sympathetic," Grewal told ABC News. "I think what she's doing here has actually been quite amazing to watch."
Grewal said he's had cases in Aquilina's courtroom and she's "always been fair."
He said that in the Nassar case, it's been very helpful for the victims to be allowed to come to court and face the man who abused them.
"I don't think she's being a therapist. She's not doing it for therapy. She's trying to help them get through this. She's assisting them," Grewal said. "I think a little humanity being shown by Judge Aquilina is going a long way."
Aquilina was elected to the 30th Circuit Court for Ingham County in 2008, after serving as a judge for four years in the 55th District Court in Michigan.
Before becoming a judge, she served for 20 years in the Michigan Army National Guard and made history in 1986 by becoming its first female JAG officer.
She is also the 59-old-old single mother of five children.
An adjunct law professor at Western Michigan University—Thomas M. Cooley Law School and Michigan State University College of Law, Aquilina published her first novel last year, a crime thriller titled "Triple Cross Killer."