Judge orders Gilgo Beach suspect Rex Heuermann to submit DNA sample
Rex Heuermann's attorney had opposed submitting a swab.
A judge has ordered suspected Gilgo Beach serial killer Rex Heuermann to turn in a DNA swab.
"The Court finds that contrary to the defendant's contentions, there is probably cause to believe that the defendant committed the crimes charged and, therefore, a basis to compel the buccal swab," Suffolk County Supreme Court Judge Timothy Mazzei wrote in a decision Wednesday.
The swab is to be taken while Heuermann is in the presence of his attorney, who had opposed it.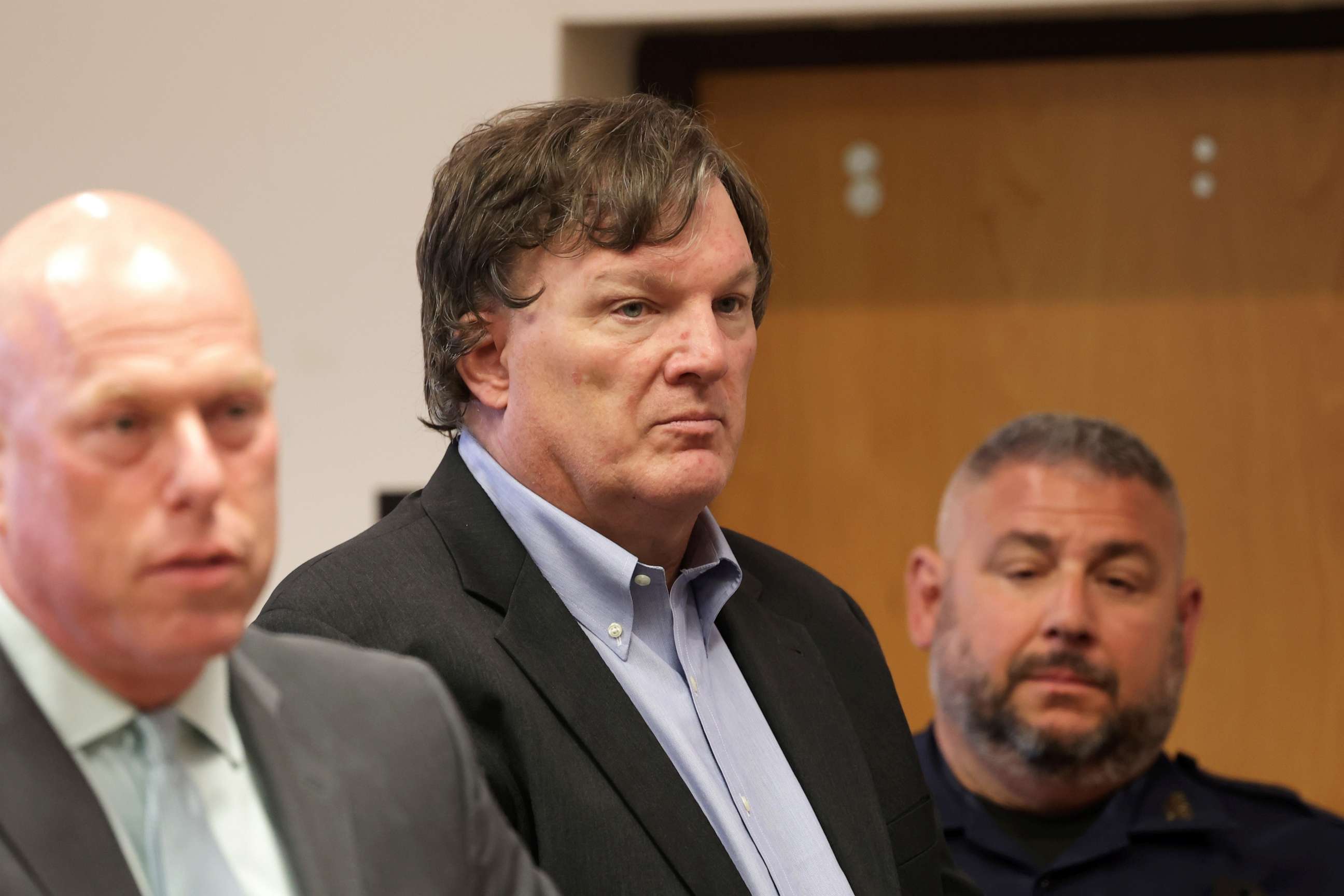 The judge said a comparison of Heuermann's direct DNA sample with the mitochondrial sample from a hair recovered from one of the victims and the DNA found on the pizza crust outside Heuermann's office "will yield probative material evidence, whether it is inculpatory or not."
A direct DNA sample could also be entered into statewide and nationwide databases. Mitochondrial DNA is ineligible.
Heuermann, a New York City architect and father of two from Massapequa Park, Long Island, was arrested on July 13 for the murders of three Gilgo Beach victims: sex workers Megan Barthelemy, Megan Waterman and Amber Costello. The young women disappeared in 2009 and 2010 and their bodies were found on Long Island in 2010.
Heuermann's attorney entered a not guilty plea on his behalf.
Heuermann is also the prime suspect in the death of a fourth victim, Maureen Brainard-Barnes, who vanished in 2007. He has not been charged in that case. The investigation is "expected to be resolved soon," according to sources.
During a court appearance last week, prosecutors said they've turned over evidence to the defense including hard drives, thousands of pages of documents and photographs, autopsy reports, DNA reports and surveillance footage from Heuermann's home.
Heuermann's attorney, Michael Brown, told reporters last week that his client professes his innocence and plans to go to trial.
ABC News' Emily Shapiro contributed to this report.