Judge in classified docs case appears skeptical of Trump's argument for indefinite delay
U.S. Judge Aileen Cannon did not rule from the bench during Tuesday's hearing.
The judge overseeing former President Donald Trump's classified documents case did not rule from the bench during Tuesday's pretrial hearing, but appeared skeptical of Trump's lawyers' arguments that he couldn't get a fair trial while running for president.
U.S. Judge Aileen Cannon said that she would make a "prompt ruling" following Tuesday's hearing.
Attorneys for the former president told Judge Cannon they didn't believe she should schedule a trial date, but said if she does they would propose "mid-November or later of next year," according to Trump's lawyer Todd Blanche. Trump's team argued that they don't believe pretrial motions should be filed until they have time to view all the discovery materials.
The judge pressed Trump's team for more concrete answers on scheduling, saying at one point to Blanche, "I can appreciate that more time is necessary, but we need to set a schedule."
Responding to Trump's motion last week for a lengthy delay of the trial, Cannon said the motion "doesn't provide a roadmap" and that the court needs to establish an adequate schedule.
But Cannon also seemed skeptical of prosecutors' argument that the case could go to trial by December because it's not unusually complex. She asked whether they could point to similar cases involving classified information that went to trial in less than six months.
In a filing Monday, the government said that they have been unable to put a protective order in place over classified information because Trump's team objected to it. The government said that they reached out to Trump's lawyers Friday and didn't hear back, so they filed their papers Monday.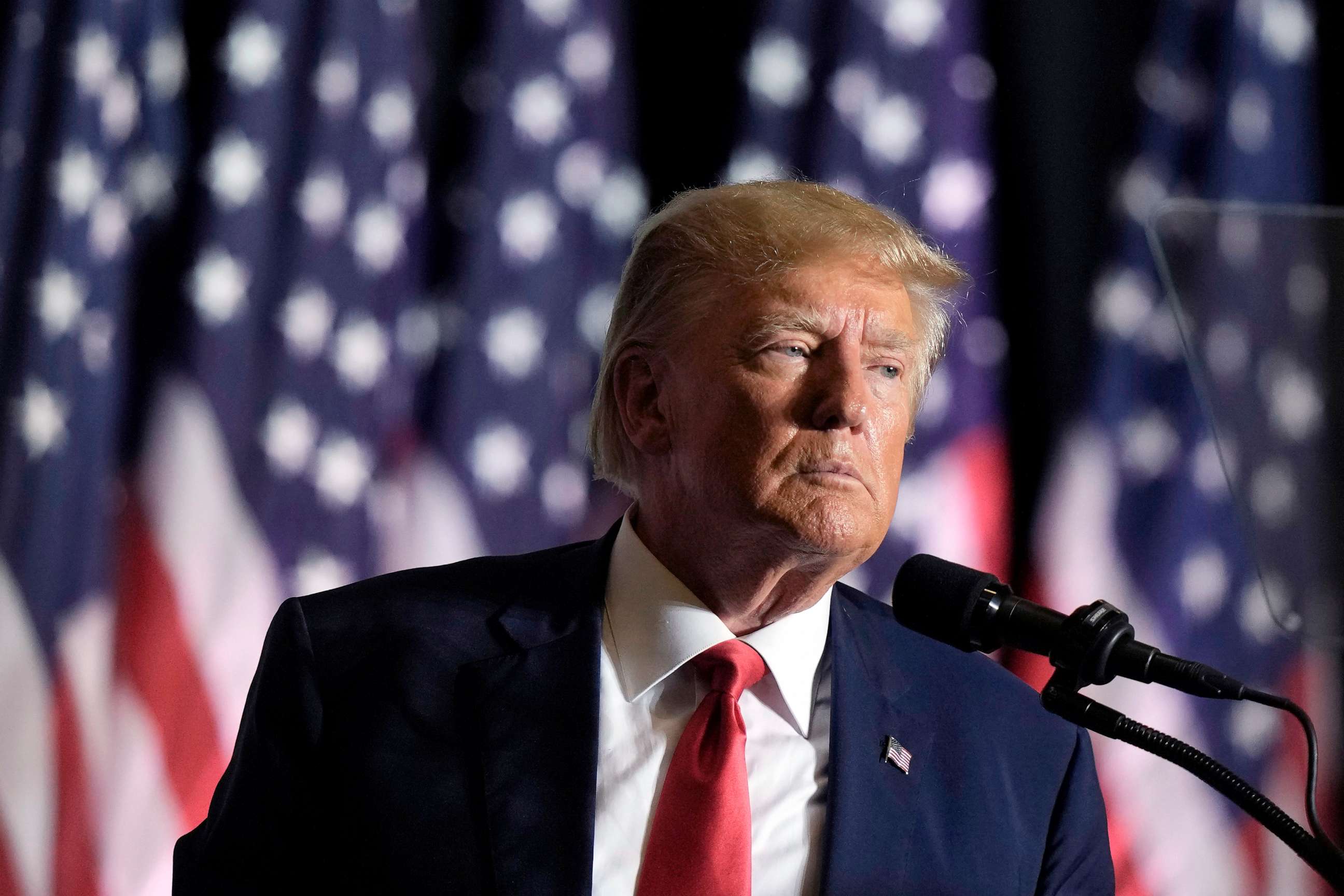 "That seems a bit rushed," Cannon said, adding at the end of the hearing that the motion for a protective order needed to be refiled after "meaningful conferral" between the parties.
Blanche said that Trump's legal team can "in no meaningful way" file motions until "at least December," given the amount of discovery, which prosecutor Jay Bratt said stood at 1.1 million pages. Cannon asked whether the motions were dependent on discovery or if they could be done now, to which Blanche said it would be "more efficient" to file them at one time.
The government took issue with this, telling the court that -- with few exceptions -- pretrial motions are not dependent on discovery.
Trump pleaded not guilty in June to 37 criminal counts related to his handling of classified materials, after prosecutors said he repeatedly refused to return hundreds of documents containing classified information ranging from U.S. nuclear secrets to the nation's defense capabilities. His longtime aide Walt Nauta has also pleaded not guilty to six counts of various obstruction-related offenses.
Thirty-one of the counts against Trump relate to specific documents he's alleged to have unlawfully retained under the Espionage Act, which in the indictment are detailed by the government in broad terms under their specific classification markings, and include a general description of their contents and the dates they were allegedly unlawfully in Trump's custody.
Leading up to Trump's indictment, it was revealed in court filings that the government had taken custody of more than 320 documents with classification markings in Trump's possession, from his first handover of materials to the National Archives in January of 2022, his legal team's response to a subpoena from the DOJ months later, and the FBI's search of his Mar-a-Lago resort last August.
ABC News' Alexander Mallin contributed to this report.