Special counsel, Trump attorneys due back in court for key hearing on handling of classified information
Tuesday's hearing will be the first in front of Trump-appointed judge.
Former President Donald Trump's attorneys and the special counsel who indicted him over his handling of classified documents after leaving the White House are set to convene in federal court Tuesday for a key hearing on how classified materials will be shared between the parties as the case moves towards trial.
While the hearing is mostly a routine conference in the pretrial process for any case involving classified information, special counsel Jack Smith's office described it in a recent filing as a "crucial step" in their prosecution of Trump and his codefendant, longtime aide Walt Nauta.
At the top of the agenda will be hashing out how the national security law known as the Classified Information Procedures Act, or CIPA, will impact the case in the months ahead -- balancing Trump and Nauta's due process rights with the national security interests surrounding the highly classified materials that Trump is alleged to have unlawfully held onto after leaving the White House.
Trump was charged last month with 37 felony counts over his alleged unlawful retention of classified documents and his alleged efforts to obstruct the government's investigation, while Nauta faces six counts of various obstruction-related offenses. Both have pleaded not guilty to all charges.
Thirty-one of the counts against Trump relate to specific documents he's alleged to have unlawfully retained under the Espionage Act, which in the indictment are detailed by the government in broad terms under their specific classification markings, and include a general description of their contents and the dates they were allegedly unlawfully in Trump's custody.
Leading up to Trump's indictment, it was revealed in court filings that the government had taken custody of more than 320 documents with classification markings in Trump's possession, from his first handover of materials to the National Archives in January of 2022, his legal team's response to a subpoena from the DOJ months later, and the FBI's search of his Mar-a-Lago resort last August.
All of those documents, comprising thousands of pages, will ultimately be relevant to Trump's case and the discovery process, as the government works to determine what it will share with Trump or Nauta's attorneys -- and ultimately a jury.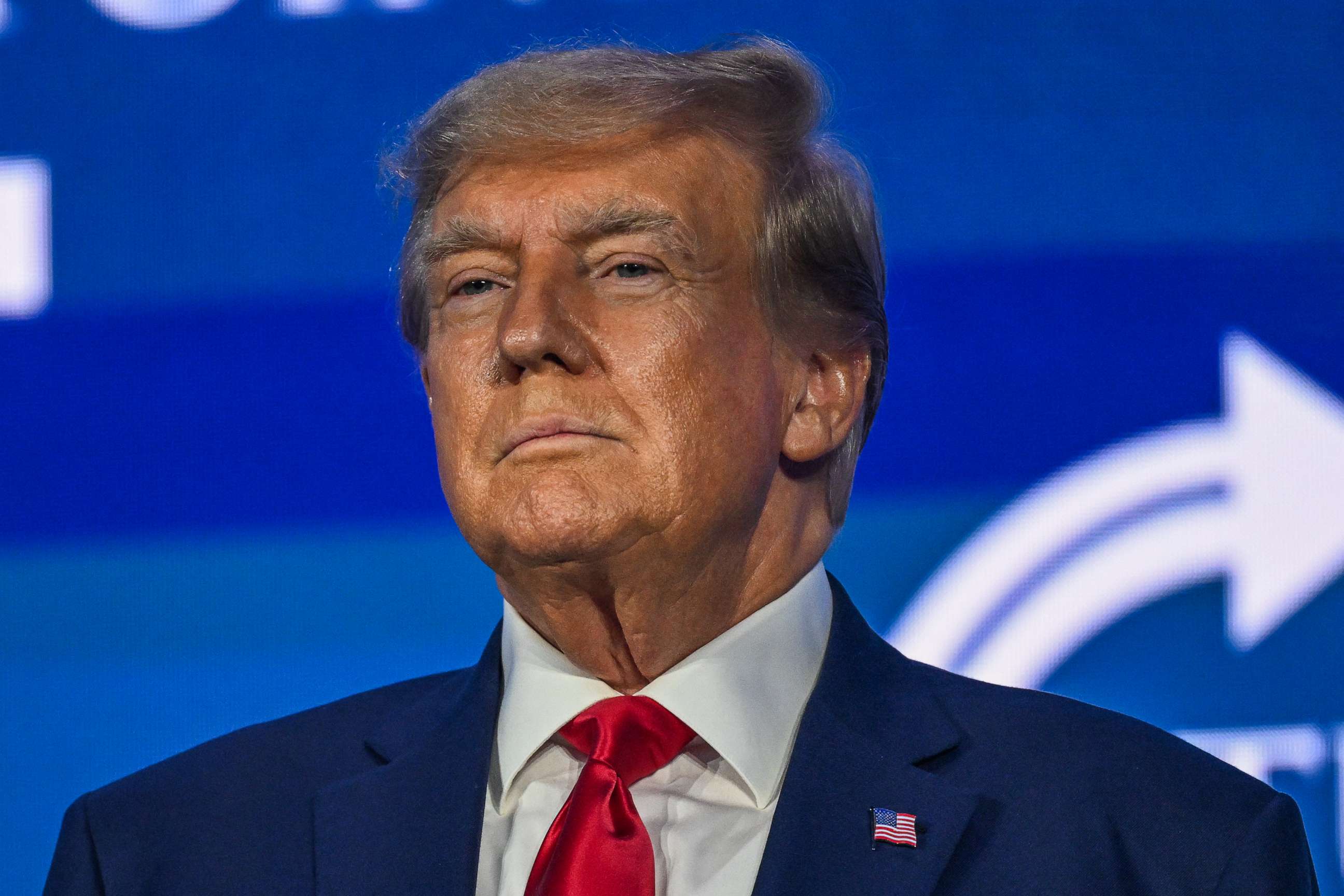 CIPA sets forth a process to resolve disputes prior to trial when classified information is at issue in a case, while protecting interests of national security. It will be ultimately be left to the judge to decide what the government should be obligated to share in discovery and what is ultimately admissible at trial -- though if the government disagrees with how the judge rules on a particular classified discovery issue, they have the ability to appeal.
According to Brian Greer, a former attorney in the CIA's Office of General Counsel, this is where the primary purposes of CIPA will come into play.
"One is to prevent the practice of 'graymail,' where a defendant could basically threaten to expose secrets at trial in an attempt to coerce the government into dropping the case," Greer said. "The second is to provide an orderly pretrial process for determining the use, relevance, and admissibility of classified information at trial."
Like other elements of the government's case against Trump, the scope of classified material will likely enter uncharted territory. Prosecutors frequently bring cases against former officials who stand accused of mishandling classified information -- but never before has a case been brought against a figure who had declassification authority.
Trump and his legal team have already suggested publicly that the records in question were not classified, citing Trump's authority as president to declassify them. His legal team has been reluctant to make that argument in court, however.
Regardless of the merit of that argument, David Aaron, a former national security prosecutor in the Justice Department, said it could add another layer of complexity to an already onerous process.
"The wrinkle is that the defense appears to be challenging whether the information at issue is classified," Aaron said. "That isn't uncommon -- except most defendants aren't the former president. If someone who actually had the authority to declassify information says, 'That's not classified, and I know that because I personally declassified it' -- I don't know how that would proceed."
Despite Trump's claims, most experts agree that declassifying documents isn't as easy as waving a magic wand, and that it can't be done in secret.
The arbiter of these and other issues will be U.S. Judge Aileen Cannon, the Trump-appointee assigned to oversee the case. Tuesday's hearing will be the first before Cannon, who has demonstrated sympathy for Trump's legal arguments in previous related matters before her court.
The 42-year-old judge appointed a "special master" last year to review the materials seized from Trump's Mar-a-Lago estate, and some legal experts accused Cannon of handing Trump a series of head-scratching victories over the course of those proceedings.
In one instance, Cannon restricted the FBI from using the seized classified documents as part of their ongoing probe until the review was completed. That order was ultimately thrown out in its entirety by an 11th Circuit Court of appeals panel, which found she overstepped her jurisdiction in the probe.
In addition to the thorny CIPA matters Cannon will arbitrate, she will also have wide latitude to determine the timeline of the case. Trump's legal team has pressed the court to delay the trial indefinitely, in what could be a strategic bid to put it off until after the 2024 election. Smith's team has pressed for a trial date before the end of 2023.
The CIPA-related matters expected to be discussed at Tuesday's hearing could themselves have a bearing on how soon the case will go to trial. Experts have said that the mechanics of handling classified documents in court can delay the case in several ways, including the process by which defense counsel obtain security clearances and the cumbersome logistics of safely reviewing classified records.
"When discovery is provided to the defense in a regular case, those lawyers can review that material with all the efficiencies that have been gained in modern litigation," Aaron said. "But when the Justice Department provides classified discovery materials, the defense has to go to a specific room and may be limited by how many cleared laptops they'll have, or how much of this is in hard copy."
Government prosecutors recently expressed frustration with one of Nauta's attorneys, who they suspected of deliberately slow-walking his clearance paperwork to cause delays. That attorney ultimately met the court's deadline to submit the paperwork, but the squabble could foretell future disputes over the pace of the case.
On Monday, Smith's team entered a motion for a protective order over classified information the government plans to begin handing over in discovery, which is intended to prevent any unauthorized disclosures of evidence reviewed during the course of the case. Prosecutors wrote that Trump's team had objected to some elements of the proposed order without specifying which parts.
The special counsel's office also said Monday that it has handed over a second batch of unclassified discovery, which includes documents related to evidence obtained through subpoenas and search warrants, witness interviews. and other forms generated by the FBI.