Juneteenth commemorated in Galveston, Texas, where holiday began
The city hosted an event that featured an unveiling of a new welcome sign.
Ahead of Juneteenth, Galveston, Texas, was recognized as being the original birthplace of the African American holiday.
The City of Galveston hosted an event Friday that featured an unveiling of a new welcome sign along the highway to greet visitors who enter the island that read, "Welcome to Galveston – Birthplace of Juneteenth."
During the event, Galveston councilwoman Sharon Lewis shared how this unveiling gives the city hope, and broke down the word into an acronym for the audience. H for the "Hallelujah that Harriet Tubman" had leading slaves to freedom, O for opportunity, P for pushing to make things better regarding inequality and E for energy needed mentally, physically and spiritually, she said.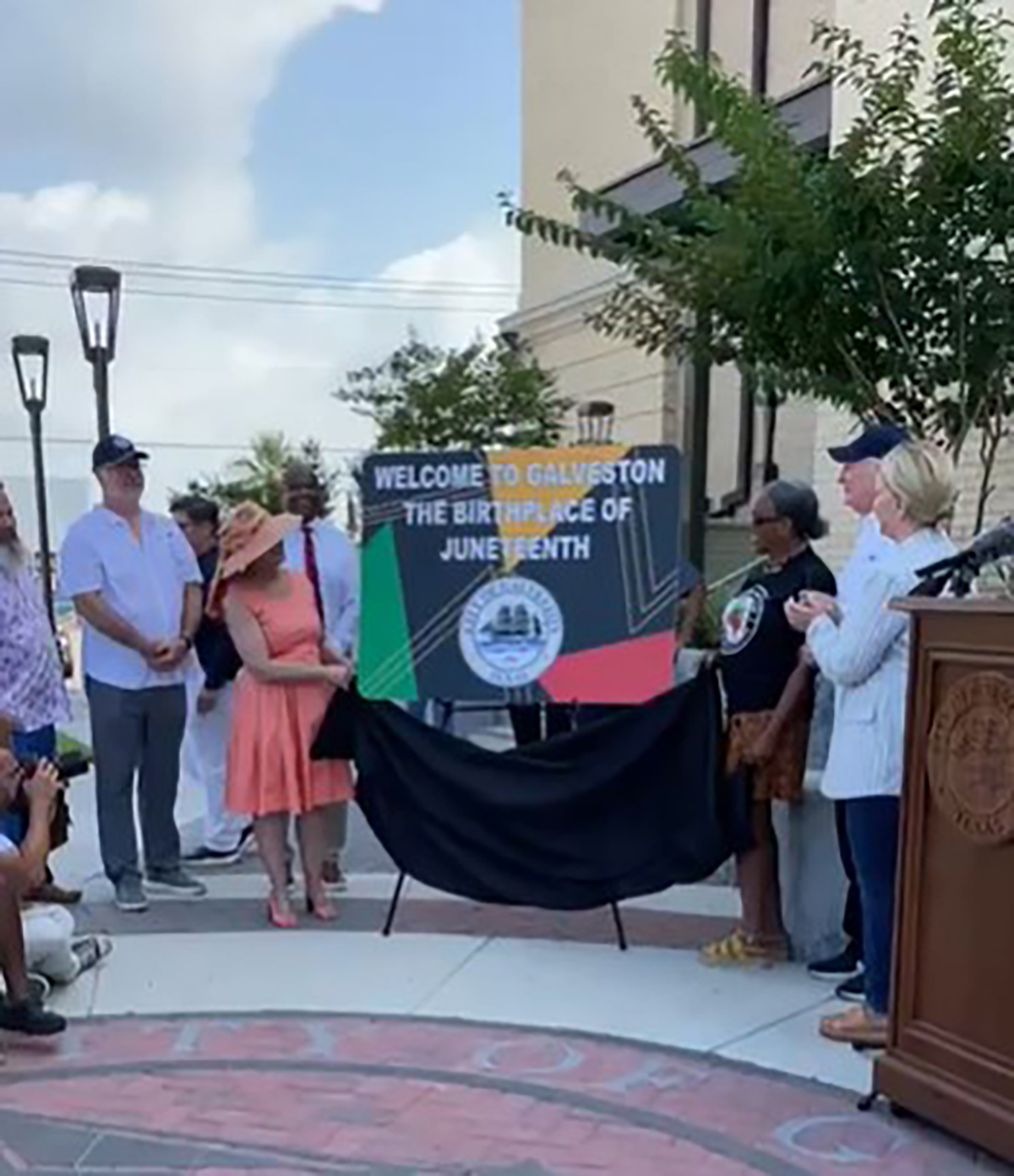 Juneteenth, a federal holiday celebrated annually on June 19, honors the emancipation of the last enslaved African Americans in a Confederate community in Galveston, Texas, who were notified that they had been freed two years after President Abraham Lincoln's Emancipation Proclamation in 1863.
While the day has been celebrated since that time, it was only in 2021 that President Joe Biden, with help from Congress, made Juneteenth a federal holiday.
Galveston native and Juneteenth event organizer Douglas Matthews reminisced on his time growing up on the island, and the importance of what the day meant to the community.
"As a kid growing up in Galveston, Texas, I remember the mini Juneteenth Celebration throughout Texas, where people celebrated with family gatherings, great barbecue, red soda, water, and watermelon," Matthews said during the event. "We are so thankful to former State Representative Al Edwards, former State Representative Douglas Powell and former city council member Reverend James B. Thomas for their vision and courage and working to make Juneteenth a significant day in our lives, this community, and throughout the state of Texas."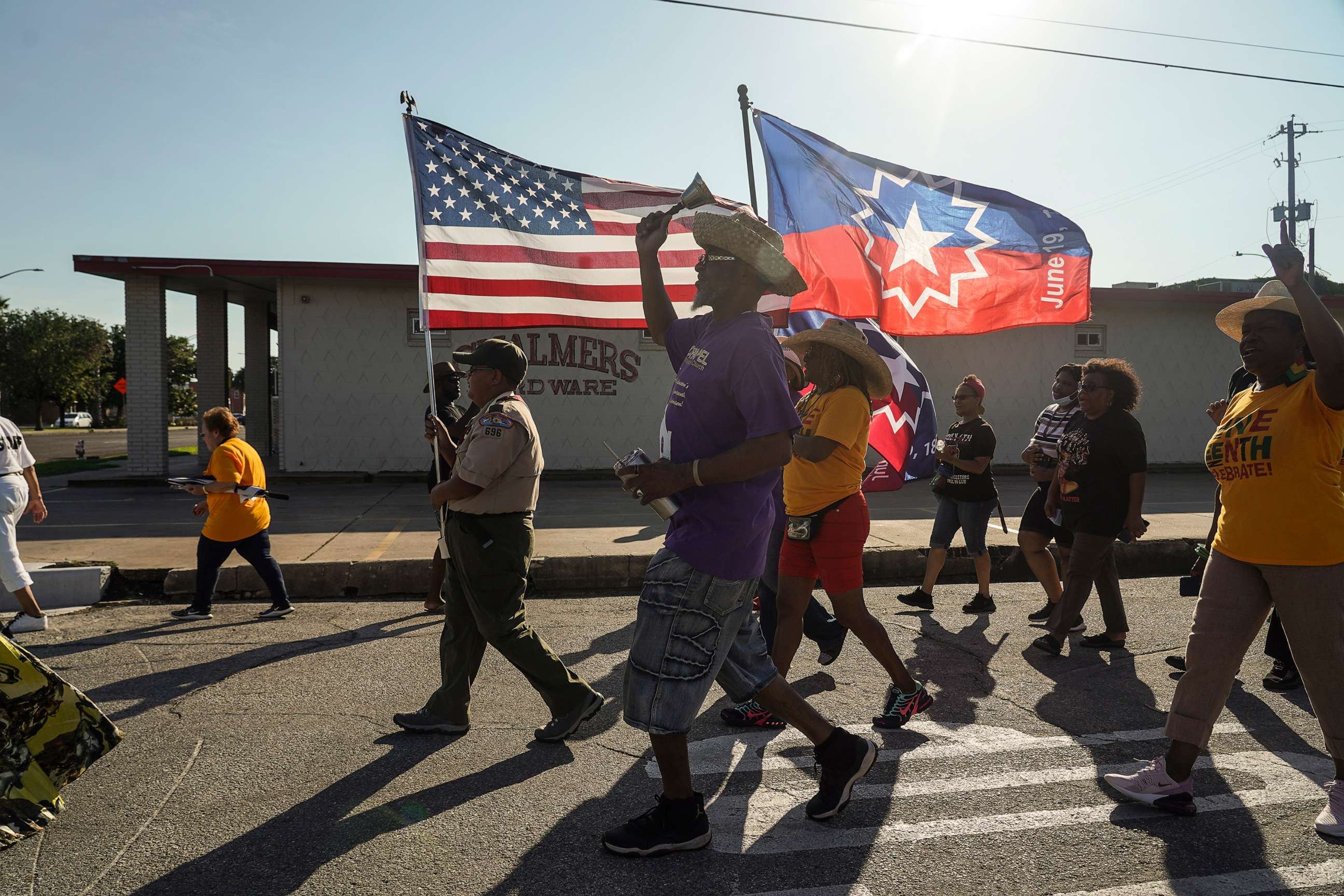 Matthews is also a member of the board of advisors for the June Nineteenth Museum in Galveston.
"Galveston is a community rich in history, and one of the most monumental ways we have shaped American history is as the birthplace of Juneteenth," Mayor Craig Brown said in a press release earlier this month. "I'm happy to see this commemorated on the welcoming sign to our city."
"This sign is a public declaration of the City of Galveston recognizing the significance of Juneteenth, and logging Juneteenth into the history books of Galveston Island: the birthplace of Juneteenth," Lewis said in the press release.