Juror on verdict in murder-for-hire case: He won't 'be around to terrorize' others
Leon Jacob was found guilty for plot to kill his ex, the ex of his girlfriend.
A juror in the trial for a Texas doctor convicted of a plot to have his ex-girlfriend and the ex-husband of his girlfriend killed says it was hard to believe he was anything but guilty in the case.
Thelma Ginsburg was one of two women on the jury at the trial of Leon Jacob, a doctor who was accused of orchestrating a murder-for-hire plot to kill his ex-girlfriend Meghan Verikas and Marion "Mack" McDaniel, the ex-husband of his girlfriend, Valerie McDaniel.
"There was so much evidence against him. We heard him speaking. We heard the tapes. There was nothing to tell us he was innocent at all," Thelma Ginsburg said in an exclusive interview with ABC station KTRK.
After learning of the plot, detectives arrested Jacob and Valerie McDaniel, a prominent Houston veterinarian, and charged them with two counts of solicitation of capital murder for trying to hire a hit man to kill both of their exes. Both pleaded not guilty.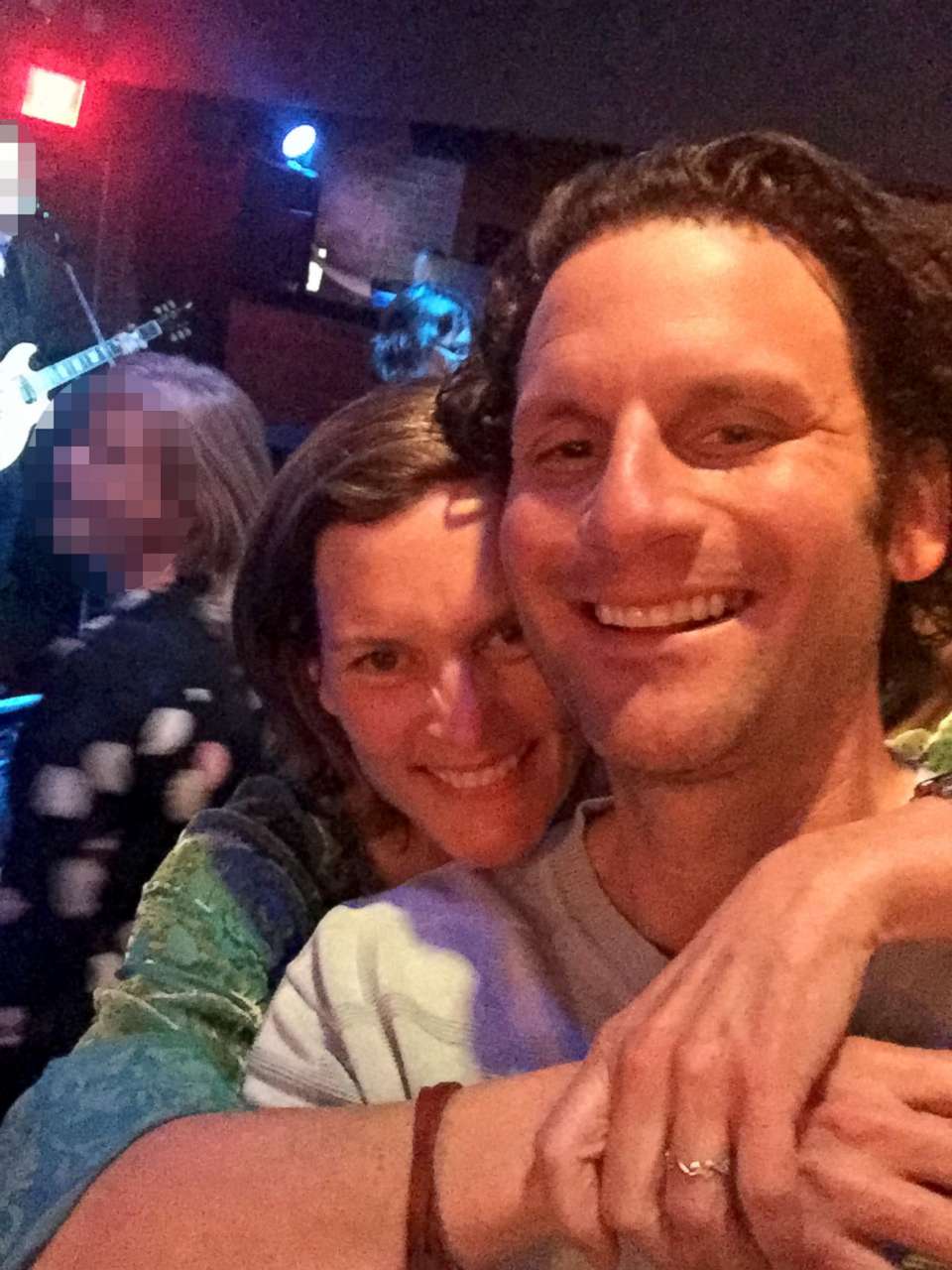 Valerie McDaniel jumped off her seventh-floor balcony to her death, on March 27, 2017, leaving Jacob to face a trial by jury alone.
Valerie McDaniel and Leon Jacobs had been charged in an alleged murder-for-hire plot. He has pleaded not guilty.
An undercover police officer had posed as a hit man and met with Jacob and Valerie McDaniel to discuss the plot. Police also staged photos faking the death of Mack McDaniel and the kidnapping of Verikas, and recorded the reactions of Valerie McDaniel and Jacob after they were told of the supposed death of Valerie's ex-husband.
"The most compelling was first, he did hire someone, and once you hire a hit man, there's already questions being raised," Ginsburg said. "You knew that he was in the conversation, and then when he was going to pay in installments, you knew that he knew what was going on."
Ginsburg said it was Jacob's own words that helped the jury to reach their verdict.
"He kept saying his survival was the most important thing to him. Then you knew he could go the other way too," she said. "Many times he would say, 'I don't want anyone to be harmed,' but the next thing would be, 'But if it gets to that, then that's OK.'"
Police were trying to record Valerie McDaniel's reaction in their investigation of an alleged murder-for-hire plot.
On the count for the plot to kill Mack McDaniel, Ginsburg said the jury was in agreement that Jacob was guilty. But when it came to Verikas, there were two jurors who were undecided, Ginsburg said.
The jurors changed their minds to guilty, Ginsburg said, when their fellow jurors pointed to the evidence.
"We told them, he kept saying, 'I prefer, I prefer.' And when someone prefers … and you don't say anything, like, to stop what was happening to Meghan in the warehouse, then they thought about it," she said. "Because when you say you prefer, that doesn't matter to you if the person dies or not."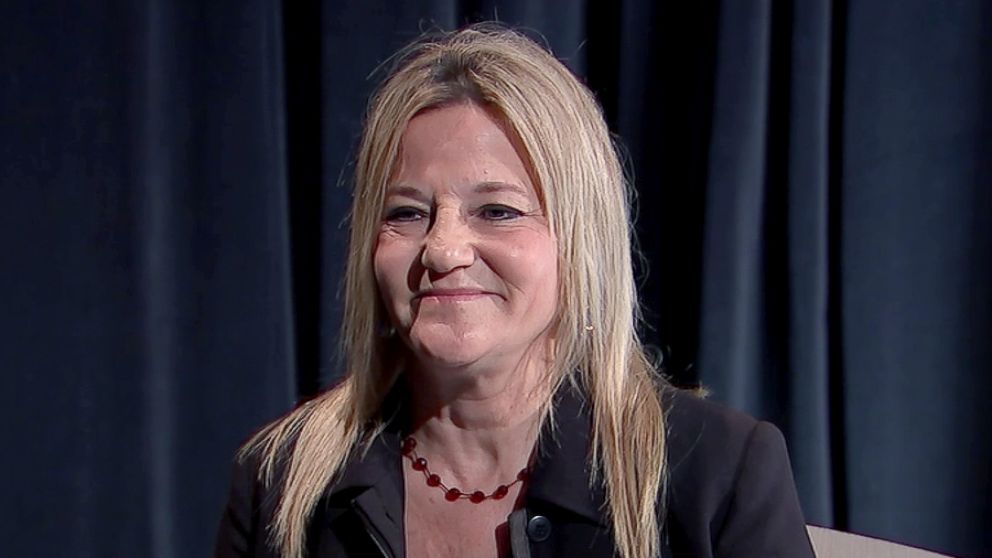 And when it came to Jacob's sentence of life in prison, Ginsburg said probation was never on the table.
"None of us thought it was safe for him to be out in the community," she said. "We all thought that was what he deserved, you know, the maximum amount because of all his terrorizing all these women."
But what sealed the deal for Ginsburg was the testimony at the sentencing by Jacob's ex-wife Annie Morrison, she said.
"All her testimony and everything he had done when he was younger and then his patterns in later life made it clear to me, as well as to the other jurors, that he would continue even after if he was found innocent," she said.
During a jailhouse interview with ABC News' "20/20" last year before the trial began, Jacob refused to talk about the details of the case but denied all wrongdoing.
"I am innocent of these charges. I still maintain that throughout," Jacob said. "I find them to be atrocious in manner because I'm not some monster that wanted my ex-girlfriend killed and her ex-husband…. I'm a healer by nature."
Jacob said he did not feel responsible for Valerie McDaniel's suicide, saying, "That was a decision she made on her own." He had asked a judge to allow him to attend her funeral but his request was denied.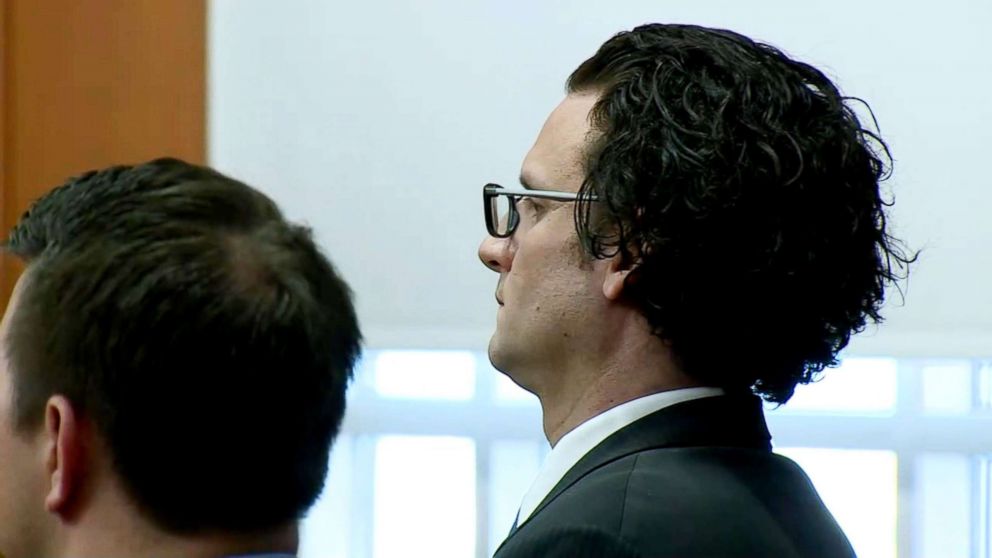 When his trial began last week, Jacob's attorneys argued that he believed he was hiring a private investigator to help him communicate with Verikas, not hire a hit man to kill her.
In addition to being sentenced to life this past Monday, Jacob was also ordered to pay a $10,000 fine.
Harris County Assistant District Attorney Samantha Knecht told ABC News in a statement, "We were very pleased with the swift guilty and punishment verdict. Justice was served knowing he can no longer be a danger to our community."
In a statement to ABC News, Jacob's defense attorney George Parnham said they plan on filing an appeal.
"It is my belief that we have cause for a reversal and re-trial, if necessary," he said.
Ginsburg said she wanted Jacob's verdict to convey a message.
"It sends to the community that we're trying to keep the community safe and that people like him will not be around to terrorize other women," Ginsburg said. "And that women need to stand up and think about what relationship they're in and try to be strong and know that there's something better for them outside of that relationship."
Watch the full story on ABC News' "20/20" TONIGHT at 10 p.m. ET.