The family of Justine Damond is suing the city of Minneapolis and other key figures for more than $50 million in damages after she was shot and killed by a police officer last year.
The lawsuit was filed Monday. In it, Damond's father, John Ruszczyk, claims the defendants committed acts and omissions that violated the 4th and 14th Amendments, which deal with unreasonable searches and seizures and depriving people of life, liberty or property.
The family is seeking damages in excess of $50 million from named defendants former Minneapolis police officer Mohamed Noor, officer Matthew Harrity, former Minneapolis Police Chief Janee Harteau, current Police Chief Medaria Arradondo, and the city of Minneapolis, according to the complaint.
Harteau, Arradondo, and attorneys for Noor and Harrity did not immediately respond to ABC News' request for comment.
"I plan to win the case," Robert Bennett, the family's lawyer, told ABC News via email.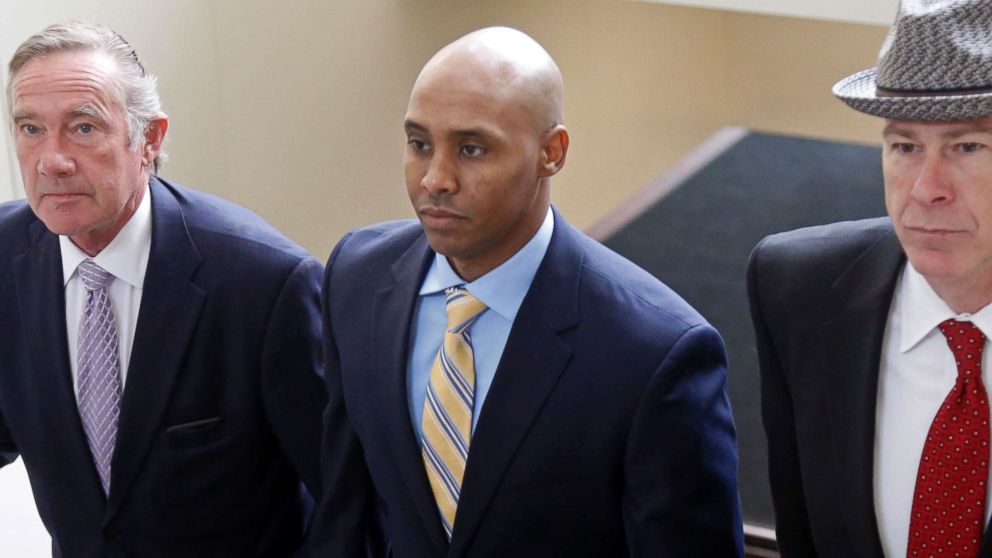 Damond, 40, was an Australian yoga teacher, counselor and meditation coach. Although referred to in the suit as Justine Ruszczyk, she went by her fiancé's last name, which was Damond. She was shot to death by a police officer on July 15, 2017, after she called 911 to report what she believed was a sexual assault occurring near her home in Minneapolis.
Harrity and Noor responded to Damond's 911 call, but never found a suspect. They were startled by a loud noise and then Damond approached the driver's side of the car and Noor, who was on the passenger side, fired his gun through the open driver's side window, the Minnesota Department of Public Safety said in the statement at the time.
Following the shooting, hundreds of people marched in the streets demanding justice for Damond's death.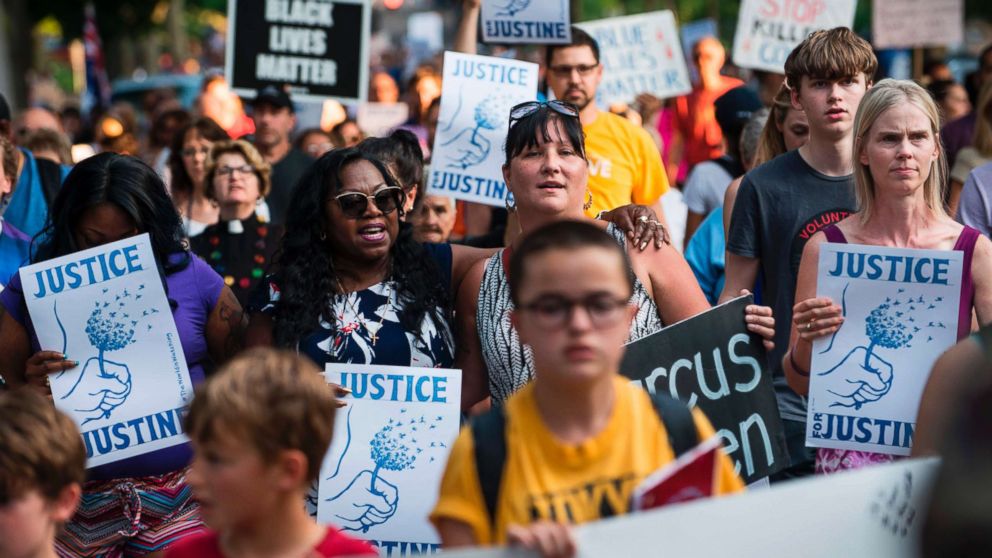 The Minneapolis city attorney's office said in a statement that it is reviewing the civil lawsuit and will be responding to the case.
"The loss of a life, the loss of Justine Ruszczyk, is a tragedy," Minneapolis City Attorney Susan Segal said in the statement. "We are reviewing the civil lawsuit and will be responding to it. Meanwhile, serious criminal charges are currently pending against Mohamed Noor, and it's critically important that the criminal case be allowed to proceed through trial without interference."
Noor has been charged with third-degree murder and second-degree manslaughter for the July 2017 incident. The criminal case is pending and he's pleaded not guilty.
Joseph Daly, an emeritus professor at Mitchell Hamline School of Law, has been following the case. Daly said in his opinion, the city is likely to settle the case and not go to trial because Minneapolis is self-insured, meaning the city is financially responsible for whatever damages it causes.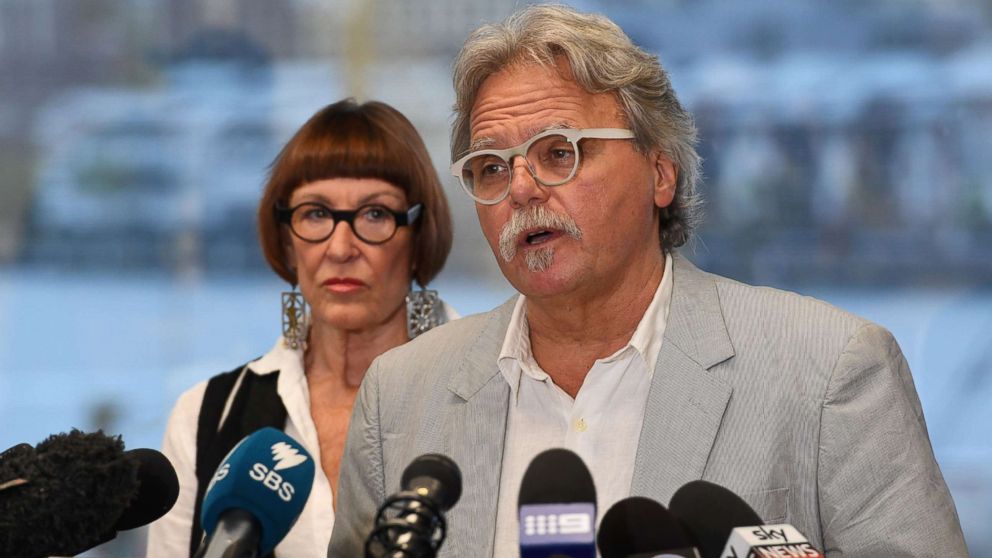 If the city goes to trial, it could generate a lot of emotions, anger over the police and sympathy for Damond as she was calling the police to help others, according to Daly.
"While the case will revolve on whether Officer Noor used reasonable force, the fact that Ms. Damond was a highly regarded person in the neighborhood will affect any jury," Daly told ABC News via email. "The risk of going to a jury, in this case, is very high. That is why I believe the case will be settled before trial."